---
May 30, 2007 3:43 PM
Scientists at the University of Calgary have created what they're calling a 4-D human atlas, dubbed CAVEman for the virtual reality room he resides in, AKA the "research holodeck." CAVEman is an model of a human body consisting of over...
May 29, 2007 3:31 PM
Every now and then, I'm lucky enough to meet one of our readers in person, outside of comment sections, forums, email, IM or other virtual interactions. It's always a pleasure to get such direct feedback. When I asked what she liked (and didn't like) about this blog, she mentioned that she...
---
---
---
May 20, 2007 9:56 PM

Last week Google researchers Niels Provos, Dean McNamee, Panayiotis Mavrommatis, Ke Wang and Nagendra Modadugu released a report called "
---
May 16, 2007 5:43 PM
The other day I had one of those lightbulb moments. I'd been working for several hours and had just come across an exciting idea. The kind of idea that makes me leap from my office chair and run downstairs to tell my husband... Except that, well, although my brain sent the leap instruction, my body...
---
May 14, 2007 2:14 PM
Last week, as I caught up on my backlog of podcasts, I heard a song on net@nite that Amber and Leo were laughing -- hard -- over. The tune was...
---
May 11, 2007 1:42 PM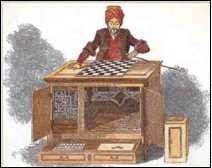 You have to hand it to Jeff Bezos. He's probably one of the most enthusiastic people on the face of the planet. When he speaks at a conference, you...
---
May 10, 2007 10:29 AM
Can you imagine a comprehensive, illustrated encyclopedia that documented and described every living species known to humankind? If scientists succeed in a new, boldly conceived project, such a dream might become reality. Meet the Encyclopedia of Life (
---
May 9, 2007 4:21 PM
Netvibes.com is a terrific, highly customizable start page . It comes with some defaults but you can change just about anything on the page to get whatever you want to see first when you log in.
---