Aug 12 2011 8:50AM GMT

Profile: Tessa Parmenter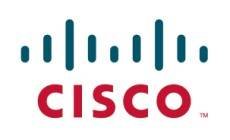 When an application is running slowly across your WAN, finding an appropriate vendor to solve that problem can seem next to impossible. Fortunately, finding an application delivery optimization (ADO) vendor is less daunting, now that peer survey results are in from the Nemertes Research 2011 PilotHouse Awards.
The PilotHouse Awards consist of ratings from 2,000 IT leaders, like yourselves, on vendor products in 22 technology areas. The application delivery optimization (ADO) market, consisting of vendors that produce WAN optimization products and application delivery controllers or both, turned out seven finalists and two winners:
Cisco won the market leader category (a small group of highly-visibile vendors that take up a large market percentage) with a 4.19 overall rating.
Juniper won the market challenger category (a large group of vendors that take up a smaller market percentage) with a 3.93 overall rating.
The overall results actually surprise me: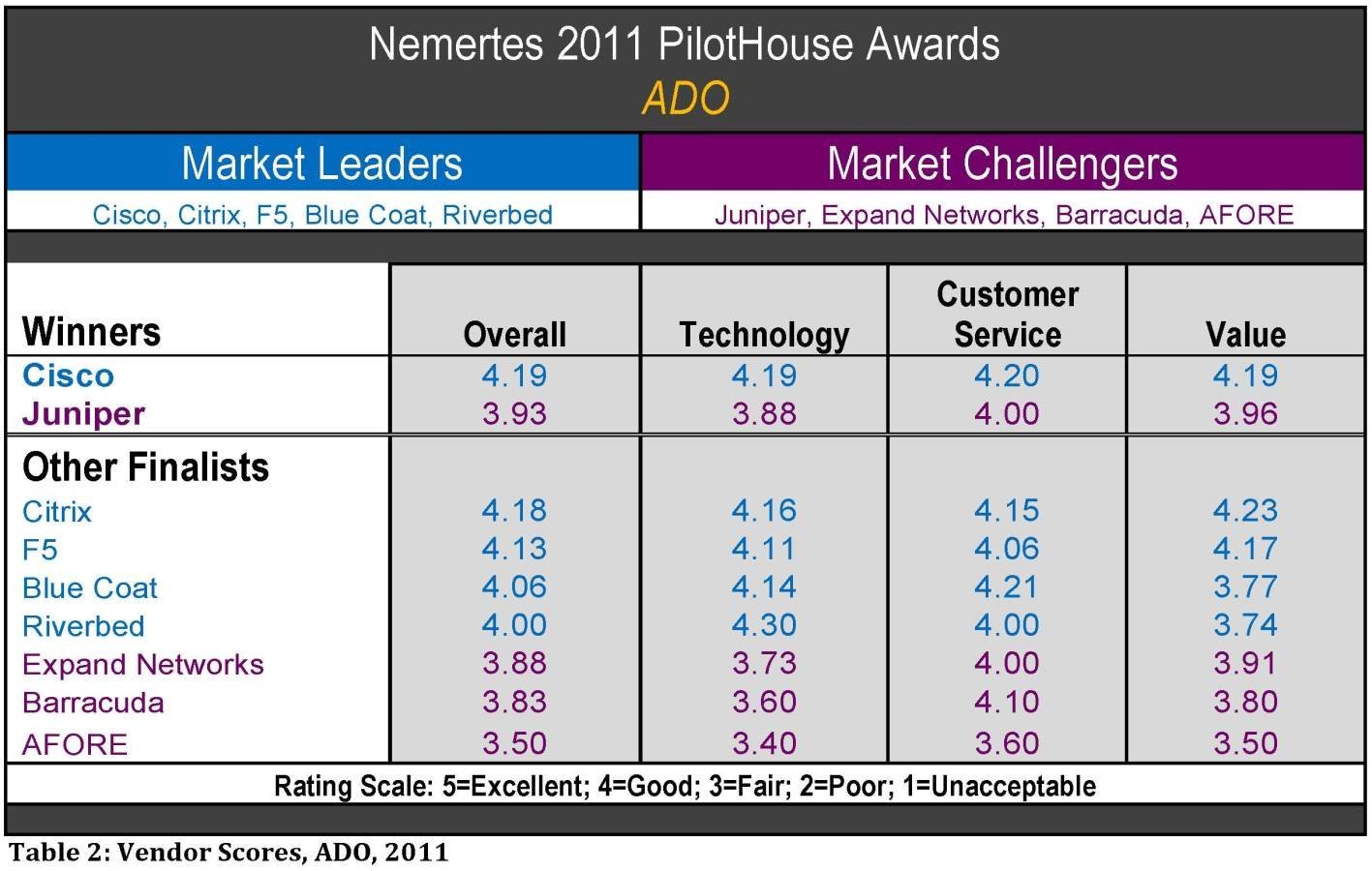 Given Cisco's recent bad press, I would have expected one of Cisco's competitors to win in the application delivery and optimization category. Cisco has made no noise around its WAAS product line this year. (The company's last announcement in the optimization space was in June of 2010 when the company upgraded its WAAS to 4.2.) It should come as good news for Cisco to receive one of the highest customer service, technology and value ratings from IT professionals this year.
Likewise, Juniper is not a name I hear much of from analysts and enterprise users in the WAN optimization and acceleration market. However, in September of 2010, the company's SRX Series Services Gateways were selected by Verizon Business for its global Managed WAN Services portfolio — a feat which must have surely put Juniper on the map this year, since Verizon Business was selected as the market leader winner of the 2011 MPLS vendor category.
Both Cisco and Juniper beat out last year's winners: Blue Coat and F5. Yet a direct comparison between 2011 and 2010 Nemertes PilotHouse Award results may not deliver an apples-to-apples comparison for the application delivery optimization category (ADO). This is because the ADO category did not exist until this year.
Why did the WAN optimization category morph into the ADO category in 2011? The reason, Nemertes Research analyst John Burke says, is this:
We see increasing consolidation in the market. Some of the big vendors, such as Cisco, Citrix, and F5 already had both WAN optimization and application delivery controller (ADC) solutions. Vendors plying one main branch of function, say, WAN optimization, continue to buy up other vendors so they can also offer the other main branch … [using] ADC. Witness Riverbed's recent acquisition of Zeus and Aptimize.

We also expect not just the vendors but also the functions to continue to converge, onto multi-function appliances. So, we decided to focus the award on the goal — using the network to speed up application delivery to end users, the essence of ADO — rather than on any single specific ADO sub-strategy, such as WAN optimization.