---
December 22, 2011 4:10 PM
20
11
The end of an old year and beginning of a new one forces us to contemplate the future ahead while remembering what we learned before. In reflecting on the past year, SearchEnterpriseWAN.com looked at the most captivating wide area network (WAN) news stories of 2011 that tell a story of the year ahead.
To aid our fellow IT professionals, we also found the most popular tips from experts this year. Such advice dispelled confusion around sticky topics like MPLS VPN fundamentals and how to capacity plan bandwidth for video conferencing over the WAN. View our top 10 WAN tips for 2011 before planning your year ahead.
Have any plans for your enterprise WAN that weren't covered in the topics of our top pieces of 2011? Then let us know by emailing editor@searchenterprisewan.com or by commenting below.
December 16, 2011 9:37 AM
One WAN optimization/IT security vendor will be acquired. Guest blogger Lisa Martinek reports:

Last Friday, Blue Coat Systems announced it agreed to be acquired by Thoma Bravo, a private equity investment firm in San Francisco, in a transaction valued at $1.3 billion. Blue Coat's Board of Directors approved the terms of the agreement which stipulate that Blue Coat shareholders will receive $25.81 for each share. One shareholder is suing Blue Coat because they feel the stock is undervalued. While the transaction is subject to the approval of Blue Coat shareholders, it is expected to close in the first quarter of 2012.
Gregory Clark, president and CEO of Blue Coat made a statement in the press release, saying "Our partnership with Thoma Bravo will assist Blue Coat in more aggressively realizing the opportunities in its two markets, by providing a platform that enables greater focus on the business that supports the future growth of the company."
Jon Oltsik, a principal analyst at Enterprise Strategy Group, says the news of the acquisition isn't surprising since Blue Coat has overcome its financial and operational troubles and is situated for strong growth in the coming years, according to his Blue Coat Systems goes private blog entry. "With the right management and investments, this acquisition should lead to a successful outcome," he said.
IT management analyst Scott Crawford finds that Blue Coat fits Thoma Bravo's portfolio well, thanks to the other IT vendor acquisitions, like Novell.
Not only does Blue Coat fit well with other companies in its portfolio, Larry Walsh, founder and executive director of the Channel Vanguard Council, says that Thoma Bravo is a potential security powerhouse with other recently acquired IT security companies, like SonicWALL and Tripwire. "If Thoma Bravo were to combine all these security assets, it would create a security mega-powerhouse with solutions that range from endpoint to network protections, identity management access control, encryption and digital certificates, and Web security and application performance. It would be a multi-billion-dollar company and a formidable competitor in the marketplace," Walsh said.
---
November 28, 2011 10:16 AM
While measuring WAN latency can be done at no cost with ping, it's best not to run ping continually as a company's only wide area network (WAN) monitoring tool. After all, that would take up precious bandwidth. In most cases, ping is a good starting point to investigate network traffic, but a more robust solution is needed — a monitoring solution that includes both flow- and packet-based analysis.
However, not every enterprise has the budget or in-house expertise to deploy such robust WAN monitoring. In these cases, enterprises should consider outsourcing their WAN monitoring to a provider, according to Amy Larsen DeCarlo of Current Analysis.
In her article on WAN monitoring, she covers the merits of buying and outsourcing monitoring solutions and gives enterprises pointers on how to establish trust with providers that run your WAN monitoring and management. Find out whether outsourcing your monitoring solution is the right choice for your enterprise: WAN monitoring: Should you outsource?
---
November 23, 2011 10:44 AM
Secure cloud services no longer need to perpetuate the stereotype of slowness, now that Blue Coat Systems has added its Cloud-Connector to its MACH5 WAN optimization appliances — both physical and virtual.
Adding WAN optimization techniques (like protocol acceleration, compression, object and byte caching and QoS) to Blue Coat's security-as-a-service format gives enterprises a chance to connect branch offices directly to the Internet rather than backhaul Web traffic to and from the data center. By eliminating two of the problems associated with Internet connectivity — security and slowness — Blue Coat is confident that enterprises will be less anxious about connecting business-critical applications to the Internet.
"BlueCoat is helping to … remove the fundamental fear factor associated with opening branch office access to the Internet, thereby enabling faster cloud applications, lower cost networking and more direct access to cloud applications," said Mark Urban, Blue Coat's Senior Director of Product Marketing.
Enterprises who do have Internet connectivity between branch offices and corporate data centers need to protect corporate data via a VPN. However, doing this would take away the advantage of direct Internet access for cloud applications and for access of employees to the greater Internet, Urban explained.
"It's not only removing the security concerns with our cloud security service but also improving the performance of those applications over the Internet," he said.
According to Blue Coat, the MACH5 can accelerate file access and backup up to 300 times and eliminate bandwidth consumption by as much as 90%. The security-as-a-service uses the same capabilities delivered on its secure gateway appliances tied into it's WebPulse service and allows companies to pay based on a subscription tailored to your companies needs.
In the race of vendors aiming to improve SaaS performance with cloud WAN optimization, it seems Blue Coat Systems is running neck-and-neck with vendors like Riverbed Technology (in association with Akamai) and Aryaka.
---
October 31, 2011 9:41 AM
In the spirit of Halloween, today we turn to the grave matter of network security. While some of the top VPN clients meet the needs of many companies, choosing the most popular VPN client without due diligence can cost a company not only its prized data but the company itself. Such was the case for DigiNotar this year when hackers exploited an SSL VPN security hole — calling into question the safety of SSL VPNs.
To evaluate the top VPN breaches of 2011 and where their WAN security went wrong (including DigiNotar's case), SearchEnterpriseWAN.com interviewed our brand new VPN expert, Rainer Enders, on how to avoid VPN security breaches. In the interview, we discuss different techniques crackers use to break through VPN security and ways to mitigate those risks.
After reading the Q&A, those who still have questions about their own VPN deployment or security can ask Enders their question via Editors@SearchEnterpriseWAN.com or leave a comment below.
---
October 25, 2011 11:36 AM
Silver Peak Systems heated up July with an announcement saying you could run its virtual WAN optimization software anywhere. That meant Silver Peak's WAN optimization solution, traditionally packaged in the form of a box, was not only opened up to run on a virtual server, but any third-party network or storage device that runs a hypervisor. Today, the company supports all the common hypervisors including VMware VSphere, Citrix Xen, Microsoft Hyper-V and KVM.
Joining the hypervisor-enabled product line-up is HP's 5400zl branch office switch, which runs in both VMware vSphere and Citrix Xen environments. This switch is one of many elements announced recently in addition to its HP FlexNetwork architecture, which contains HP's expanded HP FlexBranch portfolio. The switch gives enterprises more flexibility in optimizing branch office traffic through virtual means.
All of the virtual appliances will work natively on the blade on top of the hypervisors, explains Larry Cormier, senior vice president of marketing at Silver Peak. That means everything from Silver Peak's VX-000 to its VX-5000 — not to mention Silver Peak's free VX-Xpress WAN optimization software — is supported on HP's 5400zl.
What's interesting about the announcement is its two industry firsts:
1. The HP 5400zl is the first branch office switch that has a blade built in, allowing it to support not only multiple applications on top of the switch, but multiple hypervisors.
2. Silver Peak is the first to offer virtual WAN optimization on a Xen server hypervisor.
Naturally, Silver Peak's WAN optimization was a good fit for a switch with multiple hypervisors and applications, since optimizing any hypervisor on any network platform was the crux of Silver Peak's VXOA strategy. However, Citrix has been working to accelerate its own virtual desktop solutions. Enterprises will have to consider the technology used across their wide area network (WAN) before deciding on a solution.
"A lot of our customers have used our [Silver Peak] products for a long time to accelerate the virtual desktop products from Citrix — especially the ICA stuff. So we've always had a 'meet in the customer environment' partnership [with Citrix]…. [But] Citrix has some of their own WAN optimization solutions that they are now starting to build into some of their desktop virtualization solutions," Cormier says with a sigh. But until that solution arrives, enterprises have the ability to virtually optimize Xen traffic across a WAN, today.
---
September 23, 2011 3:43 PM
Most enterprises have embarked on the journey of implementing server virtualization, but fewer have dipped their toe in the waters of network virtualization. In 2011, network virtualization has trickled down into the daily drill of IT shops and changed the way you manage resources across your wide area network (WAN).
Briefly, when we say "network virtualization," we mean combining network resources, like bandwidth, into a virtual unit that can then be allocated (or unallocated) to various network processes. If you explore the definition on WhatIs.com it says:
Network virtualization is intended to optimize network speed, reliability, flexibility, scalability, and security. Network virtualization is said to be especially effective in networks that experience sudden, large, and unforeseen surges in usage.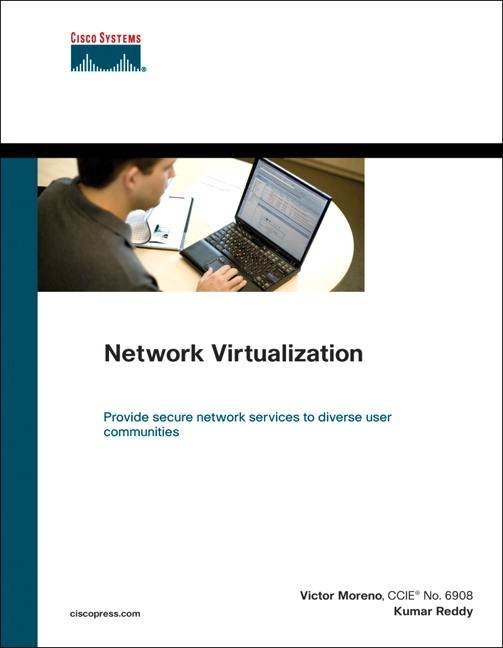 It should therefore come as no surprise how useful network virtualization can be across a WAN. It can be used, for example, to simplify WAN management.
In this podcast with Network Virtualization book co-author Victor Moreno, we begin to understand how to deploy and maintain WAN virtualization. We covered our bases on SearchEnterpriseWAN.com by consulting the other author, Kumar Reddy, on what IT professionals need to know about extending virtual networks over WANs.
While we can't all learn to support multiple virtual networks across WANs overnight, we can gradually understand how to apply network virtualization to make IT tasks easier and less repetitive. Take it from Moreno and Reddy!
---
August 30, 2011 8:11 PM

Profile: Jessica Scarpati
Couldn't make it to Las Vegas for VMworld 2011? Let us bring the show to you. Although we have no free iPad to raffle off or crumpled drink tickets to share, we can help you sort out some of the news from the noise that's relevant to wide area network (WAN) managers this year.
WAN optimization vendors Riverbed Technology and Silver Peak Systems made a handful of announcements at VMworld this year about virtual WAN optimization as well as optimizing virtualization traffic over the WAN.
Free WAN optimization software from Silver Peak — Haven't you collected enough of those flimsy nylon backpacks from trade shows? Here's some swag that should be more durable. Silver Peak announced the release of VX-Xpress, a free (albeit low-end) version of its virtual WAN optimization appliance, which doesn't require you to be a customer to download it. The VX-Xpress has all the features of Silver Peak's VX series virtual WAN optimization appliances, but it packs a fraction of the punch. The freeware is restricted to point-to-point deployments, tops out at 4 Mbps, cannot be used with Silver Peak's Global Management System (GMS) platform and receives no professional customer support (hey, we warned you it was low-end). Support for the VX-Xpress will be handled on a community forum, but registration for the forum isn't required to download the software. Larry Cormier, Silver Peak's senior vice president of worldwide marketing, conceded that half of the people who download the VX-Xpress won't ever turn into paying customers, but he clearly sees the glass as half-full since the software isn't limited by a temporary license.
But wait, there's more (flows)! — On the other end of the spectrum, Silver Peak also announced upgrades to its highest-end virtual WAN optimization appliance, the 1 Gbps VRX-8, which was originally released late last year to optimize replication and disaster recovery traffic. Customers have since demanded that Silver Peak boost the product's flow capacity from 8,000 simultaneous sessions to make it viable for hub-and-spoke headquarters/branch deployments, Cormier said. The latest upgrade raises that ceiling to 256,000 simultaneous sessions, reflecting the enterprises' need to optimize higher-capacity WAN links that converge data, voice and video traffic onto shared MPLS links, he said. It also represents a bit of a role reversal for Silver Peak, which is best known for data center-to-data center WAN optimization.
Not a peep at the show from Cisco Systems on its virtual Wide Area Application Services (WAAS) appliance, and as far as we can tell, Blue Coat Systems wasn't there to make news but instead demo the virtual WAN optimization appliances it released more than a year ago.
---
August 12, 2011 8:50 AM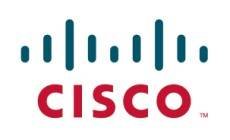 When an application is running slowly across your WAN, finding an appropriate vendor to solve that problem can seem next to impossible. Fortunately, finding an application delivery optimization (ADO) vendor is less daunting, now that peer survey results are in from the Nemertes Research 2011 PilotHouse Awards.
The PilotHouse Awards consist of ratings from 2,000 IT leaders, like yourselves, on vendor products in 22 technology areas. The application delivery optimization (ADO) market, consisting of vendors that produce WAN optimization products and application delivery controllers or both, turned out seven finalists and two winners:
Cisco won the market leader category (a small group of highly-visibile vendors that take up a large market percentage) with a 4.19 overall rating.
Juniper won the market challenger category (a large group of vendors that take up a smaller market percentage) with a 3.93 overall rating.
The overall results actually surprise me: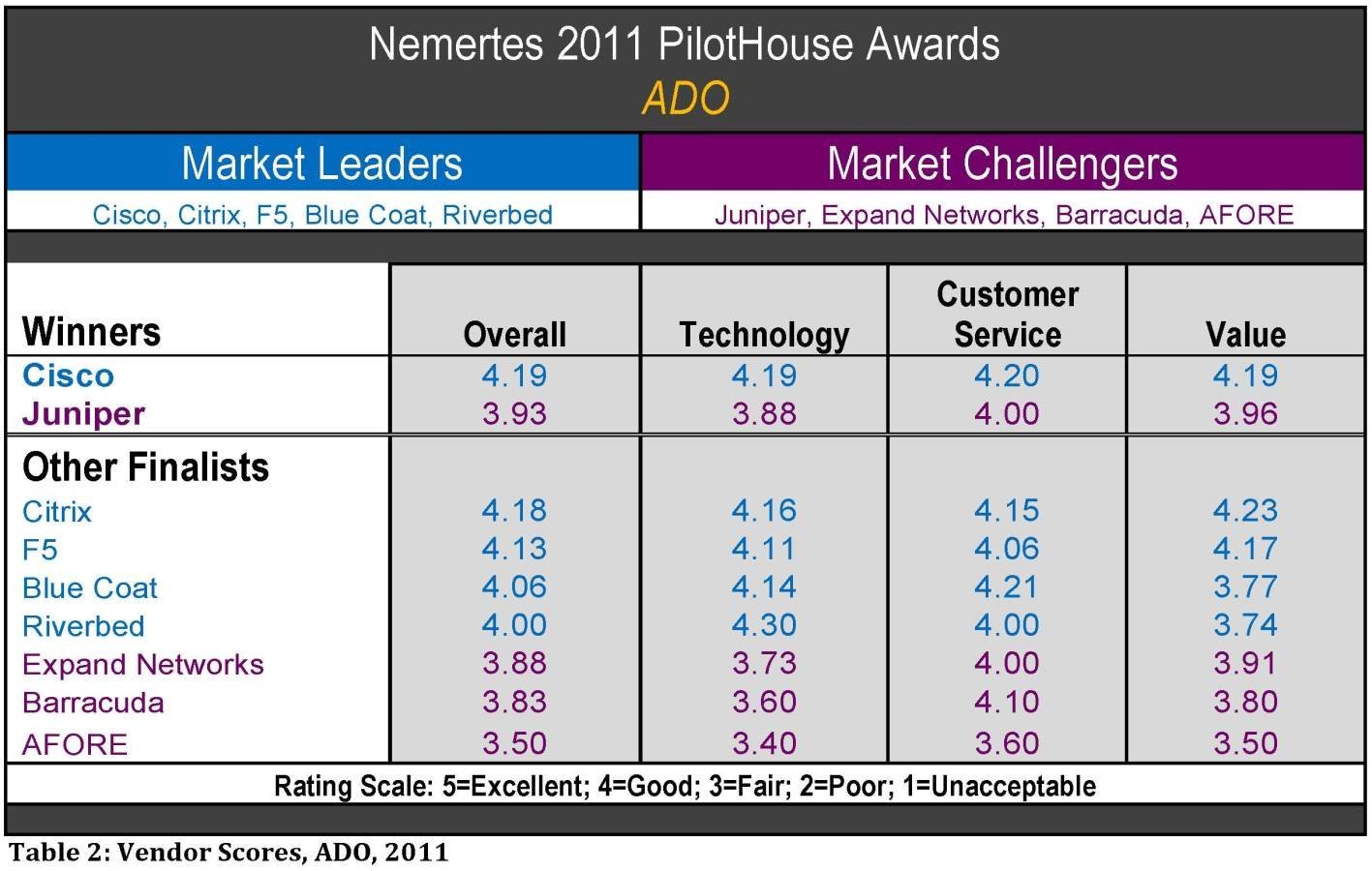 Given Cisco's recent bad press, I would have expected one of Cisco's competitors to win in the application delivery and optimization category. Cisco has made no noise around its WAAS product line this year. (The company's last announcement in the optimization space was in June of 2010 when the company upgraded its WAAS to 4.2.) It should come as good news for Cisco to receive one of the highest customer service, technology and value ratings from IT professionals this year.
Likewise, Juniper is not a name I hear much of from analysts and enterprise users in the WAN optimization and acceleration market. However, in September of 2010, the company's SRX Series Services Gateways were selected by Verizon Business for its global Managed WAN Services portfolio — a feat which must have surely put Juniper on the map this year, since Verizon Business was selected as the market leader winner of the 2011 MPLS vendor category.
Both Cisco and Juniper beat out last year's winners: Blue Coat and F5. Yet a direct comparison between 2011 and 2010 Nemertes PilotHouse Award results may not deliver an apples-to-apples comparison for the application delivery optimization category (ADO). This is because the ADO category did not exist until this year.
Why did the WAN optimization category morph into the ADO category in 2011? The reason, Nemertes Research analyst John Burke says, is this:
We see increasing consolidation in the market. Some of the big vendors, such as Cisco, Citrix, and F5 already had both WAN optimization and application delivery controller (ADC) solutions. Vendors plying one main branch of function, say, WAN optimization, continue to buy up other vendors so they can also offer the other main branch … [using] ADC. Witness Riverbed's recent acquisition of Zeus and Aptimize.

We also expect not just the vendors but also the functions to continue to converge, onto multi-function appliances. So, we decided to focus the award on the goal — using the network to speed up application delivery to end users, the essence of ADO — rather than on any single specific ADO sub-strategy, such as WAN optimization.
---
August 5, 2011 10:55 AM
Two-thousand IT professionals spoke out about their vendors for the Nemertes Research firm's 2011 PilotHouse Awards — where IT pros had an opportunity to rate vendors in several technology categories including MPLS services and application delivery optimization (ADO) . Their results? Of the MPLS vendors graded in the recent Communications & Computing Benchmark, MegaPath came out on top as a market challenger, earning a 4.37 rating out of 5 (1 being the lowest; 5 being the highest). Market leader Verizon, in comparison, received a 4.24 overall rating.
See for yourself how each MPLS vendor scores:
What determines a vendor's position as a market challenger or leader? Nemertes prescribes the "market leader" label to a small group of highly-visibile vendors that take up a large percentage of the overall market. In contrast, "market challengers" typically make up a larger group of vendors that comprise a smaller number of customers — which is why I'm sure everyone reading this post has heard of Verizon and probably not MegaPath.
So who is MegaPath, and why have IT leaders graded MegaPath the highest -– beating out Sprint, last year's PilotHouse Award winner for WAN technology? The US-based communications company could not have rated in any previous years because Megapath began in 2010 — that's right: A startup beat out Verizon, Sprint, Qwest, AT&T… although calling them a straight up "startup" may not be fair, since the company began as a combination of three organizations — Covad, Megapath and Speakeasy — funded by venture capitalist U.S. Venture Partners. Clearly, this recipe has made mega-strides in the MPLS space backed by accolades from IT managers.
One note to make about this year's PilotHouse Award ratings is that MPLS vendors scored higher this year than in previous years. Although Sprint performed better than last year's rating of 3.96, every vendor that made the cut scored no lower than a 4.03. In fact, the lowest score on any of the ratings is a 3.88 — indicating that to stay competitive in the MPLS market, service providers should make strides to improve all three areas of technology, customer service and value.
Why else was Megapath a winner? It's clear to see that cost and convenience matter most to WAN professionals. No matter how state-of-the-art a technology is — if something goes wrong and you can't get a live human being on the phone to discuss the issue in an intelligent way — then forget it. That's a headache no IT manager wants to struggle with. Vendors with higher-rated technology couldn't beat out MegaPath's overall ratings due to lesser customer service scores and inaccessible prices.
---