Apr 22 2011 10:20AM GMT

Profile: Tessa Parmenter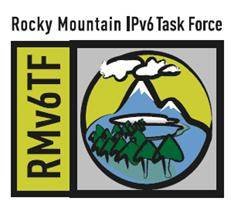 The Rocky Mountain IPv6 Summit
occurs April 25-27, 2011
at the Grand Hyatt
in downtown Denver.
2011 has proven to be a banner year for IPv6, if not in deployment, at least in training and learning about the "new" protocol.
This is what I learned when I spoke with Rocky Mountain IPv6 Task Force chairman Scott Hogg. As a consultant and trainer last year, most of his projects revolved around IPv4. This year, IPv6-projects dominate his time — a sure-fire sign that people are taking IPv6 adoption seriously.
"I've been doing lots of IPv6 training," Hogg says. "I've been helping a wide variety of companies, [both] service providers and enterprises, learn about IPv6, because they all waited until the last minute."
After years of telling the world to implement IPv6, today seems already too late to start an IPv6 migration. The Internet protocol version 6 has been in an implementable state for a decade now, and the fact that people have waited so long to implement it irks many IPv6 advocates, including Hogg. At least people are seeking training and acknowledging the fact that IPv6 is coming to an enterprise network near you — before the end of 2012 to be sure.
The reason Hogg says IPv6 training/education has been so popular as opposed to any other method is because "They don't want to go on and read a book, and they don't want to go and learn on their own. They all want to just go and buy a class. They want some sort of Matrix jack stuck in the back of their head … and say 'OK, tell me everything I need to know about IPv6.'"
While you can't take a red IPv6 pill, you can attend the 2011 Rocky Mountain IPv6 Summit for IPv6 training and classes, where you can learn how to practically implement IPv6 in your company.
If you can't make the summit April 25-27 at the Grand Hyatt in downtown Denver, our Q&A in the link above discusses where to find additional training and IPv6 conferences in 2011.