May 14 2009 7:13PM GMT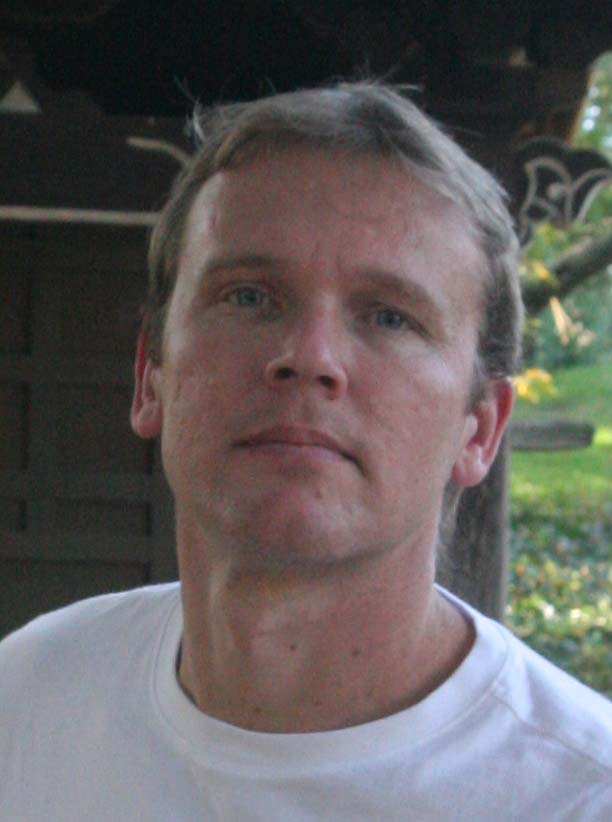 Profile: Barney Beal
For a company that proclaims itself the leader in CRM, it sure didn't have much to say about the subject at its recent Sapphire conference in Orlando.
SAP released its Business Suite 7, which includes a new CRM update, in February. But you wouldn't have known it listening to the keynotes this week. While last year's conference featured some significant news with SAP's partnership with RIM to run SAP CRM natively on the BlackBerry, this year featured nary a word about CRM.
Certainly SAP wanted to focus on its new sustainability efforts, both its own and its product for customers, as well as the BusinessObjects Explorer, search technology based on BusinessObjects Polestar acquisition.
And I did sit down with Jujhar Singh, senior vice president of CRM product management and Volker Hildenbrand, vice president of solution management for CRM. They talked about SAP's efforts to make CRM "simple, powerful and easy to use and deploy," which is pretty much the same message around the business suite as a whole. SAP's focus on business processes was also made clear and Singh and Hildenbrand both mentioned that SAP has incorporated CRM with end-to-end business processes around case management for the public sector and loyalty management.
"CRM is not just for the front end you have to tap into the back end," Singh said.
Yet, that was about the extent of it. Even Paul Greenberg, industry luminary, author of CRM at the Speed of Light and never one to spare a word when it comes to the CRM market had little to say about SAP's CRM efforts in his blog:
With some caveats, especially related to Territory Management, they've developed a CRM product, CRM 7.0 that will be highly regarded and is a valuable addition to the choices that that enterprises have.
Greenberg's commentary focused more on SAP's excessive adherence to a scripted message, some criticism of one exec in particular and his take on SAP's on-demand aspirations:
I am constantly perplexed by the on demand strategy of this company. Leo was both vague and ultimately defensive and didn't provide any real reason to let me see that SAP is on the right path to an actual Business ByDesign product that is anything but fluff. I heard Leo make a commitment to "on demand" or "on demand, on premise, hybrid or anything that you want to use." I even heard him speak on the "cloud coming to earth" and their architectural map had a bottom layer of private cloud – virtualization – and public cloud in that order. But the delivery dates? Unclear. Again. It was almost as if he said, "We are committed to on demand and we'll deliver it to you….someday."
Business ByDesign (or the absence thereof) got plenty of coverage before and during the show. Maybe unnecessarily. As my colleague Courtney Bjorlin pointed out, several attendees had no interest in SAP's cloud ambitions and a few weren't even sure what it was.
A story from Reuters that "SAP's cloud venture fades," drew some attention as well as a chronology of SAP's Business ByDesign efforts to date. Joshua Greenbuam did an excellent job of shredding most of the points made by Reuters, so I won't pile on here, but I would add that there's no mention of SAP's CRM On Demand products whatsoever in those stories. Sort of like Sapphire — or the past year for that matter – no mention of CRM On Demand.
SAP CEO Leo Apotheker was right in his keynote when he said, "if you think SAP is a newcomer to on demand, then think again. We've been doing it for five years. You can do your research."
Of course, SAP itself is not without fault if people don't understand that. Its PR army just hasn't been focused there. Early analysis that CRM On Demand was just an effort by SAP to keep Salesforce.com from encroaching on its customers looking for a quick and easy way to get CRM up and running are looking more and more on target.
Apotheker did offer some promise for the future, demoing a Social Network Analyzer, but that is just a prototype at SAP Labs at this point, apparently a long way from availability.
SAP's approach stands in stark contrast to some of its competitors. Salesforce.com issues three major releases a year, most recently its Spring 09 release, which features the ability to connect customer service data between its own customers. Even Oracle, no stranger to lengthy, on-premise development projects, has been more active with its first three Social CRM products with more on the way.
Of course, SAP still has plenty of room to grow its CRM footprint simply serving its base of ERP customers, many of whom seem content to wait. It doesn't seem like something I'd count on.