May 25 2010 1:18PM GMT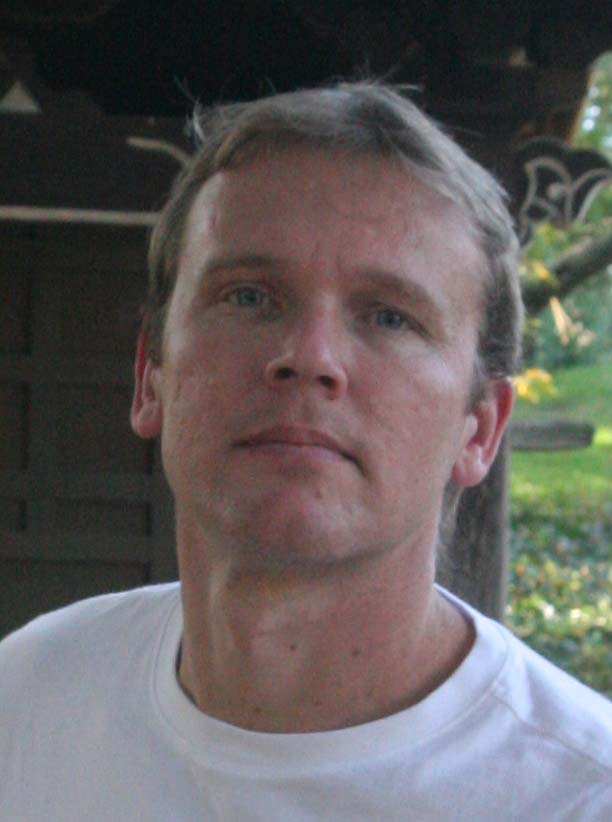 Profile: Barney Beal

Mobile CRM has long held the promise of making your CRM systems, better, stronger faster. But doing it right means more than just porting CRM over to a mobile device and handing out smartphones to your sales force. In this installment of the Voices of CRM podcast, we talk with the Yankee Group's Sheryl Kingstone about the best practices and strategies for mobile CRM deployments, including devices, working with IT and getting your sales force on board, whether you're letting them keep their iPhones or not.

Standard Podcast
[ 11:35 ]
Play Now
|
Play in Popup
|
Download
For a transcription of the podcast, read on:
Barney-Hi Sheryl thanks for joining us.
Sheryl – Thank you very much for inviting me to speak on a topic
Barney– Sure, maybe we can start out with devices, most sales people at this point have some sort of mobile device even it's just their own personal iPhone. Between the popularity of the consumer iPhone and Goggles released of Nexus. There's kind of a lot of options out there. Is Blackberry still king, how do you see that shaking out?
Sheryl– Yea, Blackberry is still king, it has a very solid audience. However they are getting their marks taken away and its by these other devices these consumers are buying and bringing into their business and then demanding access to it and so it's a really interesting time right now, especially now with Google entering the marketplace and really opening up and pushing it for open standards. It's a great time; the one thing that's really causing a lot of concern though is the consumerization to be enterprised. With Blackberry, they know exactly how to control those devices; they have the Blackberry Enterprise server and it's just something that enterprises understand when you have a multitype of different kind of phone that you have to deal with. So you have some businesses that have Blackberry's vs. iPhone vs. Google. It really raises the complexity level of the business's themselves but all these devices are very different. However you have to deal with what the end user wants to use.
Barney– Right, well and so what's the advice there, how does an organization keep a handle on multiple devices? Is there a way to keep sales people from working on their own personal iPhone?
Sheryl– Well there is a way, there's the stick. You can force people, whom people wind up carrying 2 different devices which is ridiculous and not cost effective you can use other technology that can help manage. We are becoming much more sophisticated there's new software out there and you can go to these 3rd party vendors that can manage that complexity for you so that you can't give your employees and choice and that's what they're going to want; because you're not going to be able to top this consumerization their still going to bring it in so you're going to want to be able to control this environment and put policies in place and understand all of the different operating systems that are available and the pro's and con's of those operating systems.
Barney– So maybe what's a policy that you've seen that works well that you've seen companies use in the past?
Sheryl– Well if you do offer at lease a choice, you know, give them an option of 1,2,3 devices and then subsidize those devices the ones that you feel comfortable with and if you certainly feel that do not like the policies of one or the security of another explain why and how you can go about fixing that and then just don't put certain applications on it so it is going to be a limiting factor until we really understand what it means to control some of the functionality that are really ramped in these devices that do offer security issues for a lot of the businesses. So you just have to go to a 3rd party that can give you more improved security options that might not be available on some of the phones today or then also educate your employees on the pros and the cons and how they can handle the security themselves also.
Barney– Ok, so as you see these smart phones developing, is there a point where they're going to replace laptops, and are we there already?
Sheryl– Where not there yet, I mean these devices are fantastic and they are great at what they do and a lot of people are just taking these enterprise applications and they think they can just throw them onto these devices and get rid of the laptops. We really have to understand that these devices are very different environments and you want to optimize the application for what it does well. The laptop does great at showing visuals, doing data analysis when you really have to do some hard data entry when the phone comes in is when you really have real time and you need the information then and there. Then you optimize things that the laptop doesn't have. It has things like GPS, it has multiple different applications that can be integrated into a process with some of middleware technology you can create some fantastic brand new applications that were build and optimized for that actual phone and so to me it more about complimenting your existing business applications to increase user adoption and not force one or the other. It's really about complimentary features.
Barney– Well talk a little bit about those applications. I mean there's a ton of apps out there on places like the Apple App Store and a lot of used for sales and field service people but a lot of that is also data that organizations want to be able to access, monitor and control to some extent. So are there ways to tie that kind of data from small applications like that into your CRM system?
Sheryl– Yea, the ones that really make sense from a business standpoint and were really starting to see some integration from I would say what's called a mobile composite application. So you can provide in integration in social sites, so you can tie information that's in your business social network with say you CRM application and then you can tie that into potentially driving directions and so that's really where you can take some of these business applications and tie it into these user day and life processing and actually increase your adoption in your enterprise application so everyone hates to use a lot if these CRM applications out there today because they aren't process orientated and they don't necessarily add  any value to the day and the life but if you use an application throughout the day based on that process through that day based on your process throughout that day and then give value added information based on the social network, GPS direction, little things like expense tracking, being able to enter and to drive interaction and that actually is very useful for the business, let's say the sales person or field service technician someone that's constantly on the road.
Barney– Are businesses developing these themselves and all?
Sheryl– Well see they are, a lot of companies are starting to either one, offer it as a prebuilt integration within their application today so some of the CRM vendors are starting to provide prebuilt integration to some of these social sites and also the navigation technology and creating applications that are directly built for either the iPhone or the blackberry but you can also create process oriented applications that are more unique to your own business and you can go to what we call is a middleware provider. Some of them have expertise across the different enterprise applications can open up the data for you and create a brand new application and is more process centric and is built around the day and the life of that end user. So that's really where I see the value at, can come down the line and create usable applications.
Barney– Well, talk a little bit about CRM vendors how much mobile functionality can you get from a CRM suite vendor and kind of where do you need to start looking to mobile platform partners
Sheryl– Its really changed over the last couple of years, so a lot of the CRM vendors have started to truly embrace mobility which is great but there looking at it most of the time from their own application centric view and so if you just want to expose lead, contacts, maybe tie that to a little bit of the social integration maybe tie that lead to a driving map, that's fine. Potentially evaluate where your ISV is today and use that application but if you really want to create something that will go across your calendar, go across different productivity apps, go across SAP, go across Sebal and really bypass the individual application itself that's when you're really going to need to look towards a custom application built on top of a mobile middleware application. The value at these mobile middleware applications are going to provide is not only the process application, process built application but they also help with the complexity with the different devices. So if you're in ISV, it's very hard for you to create and build applications for all of the different devices that are out there today. You're going to build one for the iPhone, one for the Blackberry, you're not going to necessarily support all of the different devices that are out there, but if you were business and you are having a hard time controlling all of the different devices out there these middleware's will support multiple different operating systems and multiple different devices. So when the device changes and the application need to be upgraded, it's a much easier scenario.
Barney– Ok, well let's talk a little bit just about Mobile CRM and kind of a broad sense. I'm really just used to sales people entering data inter their SMA system but now kind of marketing, reaching customers on their mobile devices and actually sort of selling through ecommerce. Do organizations need a whole listic broad of controlling mobile view of CRM or is it ok to handle it departmentally?
Sheryl– Well yea it really all depends on what your goals and objectives are and Yankee group really views what we call the anywhere economy as the huge force not only the enterprise market but the consumer markets so everything is going mobile. So when you take that into consideration Mobile CRM is much broader than sales applications, it is touching your sales people but also touches your marketing people, touches your customers and so at that point your better off at looking at it as a strategic application and take a look at what your trying to do as a platform for mobility and so yes, you want to enable your sales people, but you need to look at it as what is the integration points between sales and marketing? What are we trying to do to enable mobility for our customers and that's really you know if you're an A to B customer your really going to look at it one way; if you're a consumer organization you might want to create an application for the consumers to use on their devices and how does that play across all your different enterprise applications? So it becomes a much different buying scenario along with integration points vs. just a departmental sales solution, but there's nothing wrong with starting out with just departmental sales solution if that's what your goals and objectives are but again think of the number of devices that are going to be in your customers hand with Yankee groups data as the next smart phone purchase is 60% of the next phone purchases are going to be a smart phone. So everyone is going to have the ability to have a data plan and they're going to be looking to use it so it's going to be leap frogging a lot of the PC applications into more of the mobile anywhere type of the environment. So its going to be here faster than you can imagine.
Barney– Yea, alright Sheryl thanks very much.
Sheryl– Not a problem thank you. It was a great topic and I wish everyone good luck!
Barney– Thanks a lot!