Apr 7 2009 11:59AM GMT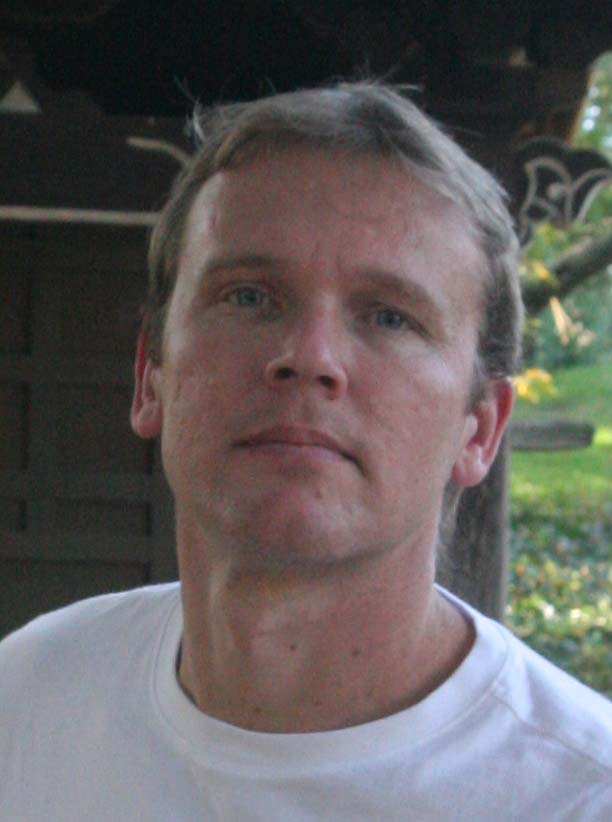 Profile: Barney Beal
In London for its annual Cloudforce event, Salesforce.com was in a giving mood today.
Salesforce is offering a scaled-down version of its mobile application free to its customers. While customers running the Unlimited product already receive the full Salesforce Mobile application, now customers of Professional Edition and Enterprise Edition can download Mobile Lite.
Users can log calls and emails, update activities and tasks and view dashboards that are configured for viewing on mobile devices. The application is available on RIM's Blackberry, Apple's iPhone and Windows Mobile devices.
Two things struck me from this announcement: how far mobile CRM has come and how Apple's AppStore and RIM's AppWorld are impacting application delivery.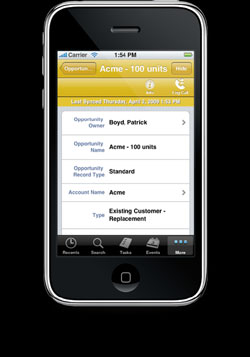 Clearly, the new mobile devices have changed the game for mobile CRM. Aside from email, there's probably no enterprise application better suited for mobile delivery, but for years, mobile CRM was plagued by vendors trying to deliver their full CRM application to mobile devices. No one wanted or needed the full application.
That's apparently changed. Kraig Swensrud, vice president of product marketing for Salesforce.com, told me the company put the Salesforce.com Mobile application on Apple's AppStore seven months ago and has already seen 70,000 downloads of the product. While customers often turned to partners to "mobilize" their CRM applications, it now looks like the suite vendors are getting it done themselves.
Plus, Mobile Lite is free – well, free to existing Salesforce.com customers – and everyone likes free. I certainly do. I received an iPod Touch this winter and surprised myself with how many useless applications I wound up downloading. (As fun as it may sound, the Lightsaber app has surprisingly little value). But the growing popularity of the new smart phones is requiring enterprise applications software vendors to get on board. Oracle has BI apps and CRM on the AppStore as well. SAP last summer teamed up with RIM to offer SAP CRM running natively on the Blackberry and in March teamed with Sybase to bring the SAP Business Suite to the iPhone and Blackberry.
The mobile stores also mean more mashups. Salesforce.com is using Apple's APIs to integrate CRM with the native mapping application on the iPhone – and RIM's APIs to integrate CRM with the phone and calendaring features on the Blackberry.
Software as a Service has already provided the opportunity for smaller, incremental enhancements and adding optional features. Maybe mobile CRM and smart phones will spur some more of that.