Apr 6 2010 2:53PM GMT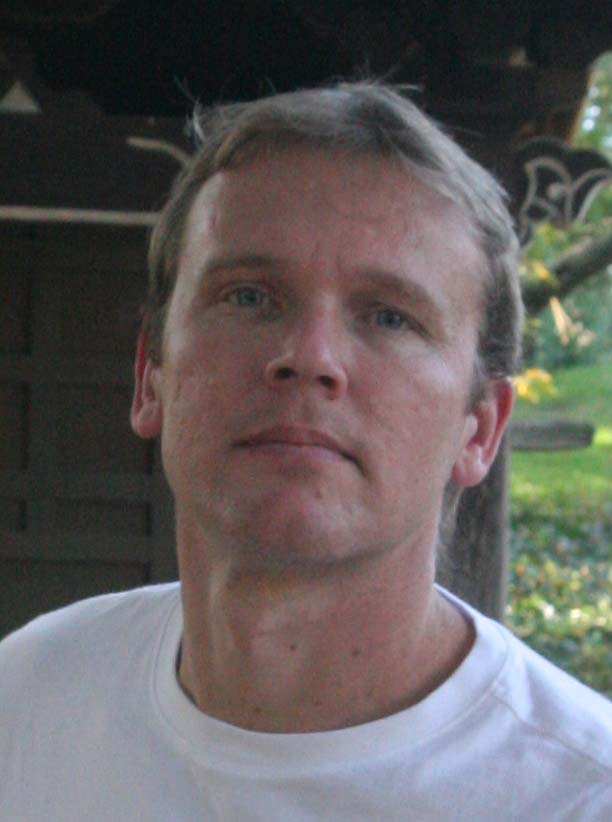 Profile: Barney Beal
Considering a hosted contact center? There are plenty of considerations for picking the right vendor. In this podcast, we discuss how to determine your key evaluation criteria when selecting a hosted call center provider. Hear tips on creating the proper RFP and crafting an airtight SLA, and find out who from the company to include on the vendor selection team.
In this podcast, SearchCRM.com sat down with Richard Snow, a contact center technology and strategy expert and analyst with Ventana Research, who offered insight and best practices into how to select the right hosted contact center supplier.
In this 16-minute podcast, appropriate for both business and IT professionals, Snow offers insight  into:
The proper evaluation criteria and how businesses should tailor them to the organization
Who should be included in the hosted call center selection team
Where other organizations have run into problems with hosted contact centers
Specific areas technology buyers should pay attention to with their Service Level Agreements (SLAs) and Requests for Proposals (RFPs)

Standard Podcast
[ 17:56 ]
Play Now
|
Play in Popup
|
Download
For a full transcript of the interview with Richard Snow on hosted contact centers, click below.

SearchCRM.com — Hi Richard, thanks for joining us.
Snow — Hi there
SearchCRM.com — So a lot of companies are starting to see the benefits of having their contact center technology hosted by someone else and that becomes more attractive as their infrastructure ages and they need to make a decision whether to upgrade or go hosted. So, for companies that have made that decision that hosted contact centers are the way they want to go, maybe you could start out by outlining some of the key evaluation criteria that organizations should be looking at.
Richard Snow — Sure, how to look at this over the last 12 months — really it has developed. I think one can get carried away by the whole hosted scenario the vendors speak of in terms of saving money, saving on infrastructure and that kind of thing.
The important  first thing that companies should consider is does the technology, does the application, does the service the apps are going to provide actually match their business requirements. That tends to get a little bit lost in all of the other assets of outsource contacts.
So primarily the first thing to look at is what is the functionality you need to actually support your contact center, to support your business. We start there.
Then I think the next thing to consider is since none of the suppliers are likely to match 100%, what you need then the question is how easy is it to customize the solution to meet your specific environment.
We have seen over the years that applications can be quite rigid and therefore you have to adapt to them rather than them adapt to you. Now this becomes another bigger issue in hosted contact centers because you don't have the system in house so you have to be careful with the supplier on what sort of customization error to allow to extend and how that will work and fit in your business requirement. So I think you start with originality and quick customization and I think for me the third big thing is about your data. If you're going to have your data in a hosted environment you probably still need access to it to integrate with other data inside of your firewall.
Besides the referred criteria to look at very carefully is access to your data, the ability to synchronize it with your internal data and the ability to sort of import it and integrate it for things like analytics and management.
SearchCRM.com — Well, that in some ways sort of brings in the IT aspect of things and I think that in a lot of ways a hosted call contact center circumvents IT but they still need to be part of this process right?
Snow — Absolutely, I think again what you're leading to is a popular misconception you know things can go off about hosted service without the involvement with IT. For the reasons that I have just discussed. Particularly in terms of integration and then you get involved with things like security, access performance. These are the areas of expertise of IT and therefore I think it's essential that any decision is a combined decision so the team doing the evaluation should be a team that's consistent, both business and IT folks.
SearchCRM.com — Yea, who would you suggest being on a selection team for a hosted contact center?
Snow — Well it depends on how large the organization and how the roles are split, you are going to need people from IT, you're going to need people from networking, you're going to need people from the contact center, operations, so some maybe the manager and maybe even some supervisors. I'd go as far to say somewhere down the train when you're trying to make your final selection, it would be even good to involve some senior agents because in the end, they're the ones that are going to have to use this thing. So getting their opinion early on I think is a good idea and I think in terms is going to help you get acceptance usage down the street.
SearchCRM.com — Right, well where have you seen companies kind of companies run into problems with their hosted contact centers? Are there some common pitfalls?
Snow — It's very important to say understand  what it is that they're providing and the biggest pitfall is to get carried away with the argument for going hosted which tends to start off with you know it's no licenses, it's not hardware, it's no support people. It's easy to get carried away with that aspect then forget that the really important thing is what does it do? Does it fit my business needs?  So I think the biggest pitfall is people not facing that and ending up with a service which doesn't quite match the expectations. So rather than saving money, their paying for nothing.
SearchCRM.com — Well maybe you could talk a little bit more about the economics of hosted contact centers. Are there situations where it doesn't make sense for some companies? Are there places where they really need to keep a close on costs weather its managing subscriptions or what have you?
Snow — Well I think the advantage of hosted has explained very well by the most of the vendors. You know most of you're looking at — no software license fee, no software license upgrade fee, no support staff, and no hardware. So you know these basic criteria have appealed to everybody and what it comes down to is that you're going to pay a monthly subscription. I think that's what people need to understand —  how that subscription escalates. You know if you start off with, as I've seen, a number of people say, "I want to go to hosted and I want 25 subscriptions." But then people are expanding and you think "this is getting really quite expensive because it escalating in a straight line." So I think one needs to do some projections of growth and see how the subscriptions match that kind of growth profile that you've got.
SearchCRM.com — Is that something that is negotiated when you first bring in a hosted contact center?
Snow — These are things which are typically negotiated. Not all of your users are likely to want full access. One can think quite typically these days that maybe you want to transfer the occasional call from the call contact center agent to a worker in the back office. So you need to look at the times and how often is that going to happen, and how often am I going to pay for these infrequent users. Again, you know even the license terms can get very expensive if you say. "well everybody who wants access is going to have to pay a full license." I think it's important to again to understand your business model and to see how flexible the supplier will be on their subscription charges.
SearchCRM.com — You mentioned earlier and just now that mapping the functionality to your businesses is really what's important. Do you have any tips? Is that something that people need to get into their RFP's or is kind of a boiler plate enough?
Snow —Yea, I kind of have an interesting perspective on that and at one point in my career I worked for Price WaterHouse and we used to deal with lots of RFP's and actually had enough time to sit back and to ponder what was a good hour of PM and what wasn't. What the conclusion was is that typical RFP's focus on what you might call the boiler plate. You know do A, B, C, D, and E. Well in reality, most systems already do A through E and so getting a big book is not really adding a great deal of value. What we actually advise people and even in the hosted environment is to focus on your differentiators and then the RFP in your evaluation process. Actually ask the vendor, the supplier to show you — and I do mean in the end show you — how one solution is going to support your key business differentiators. I mean one of the classic problems people wrestle with being hosted is "am I going to be forced to do the same as everybody else that is using the service?" So that goes back to the question of customization which I think why customization is important and reinforces what I'm saying. Look at your key business differentiators your key business processes of you like and say to the vendor and get focused in the RFP.
How they're going to support those, generally speaking you know if you're looking at hosted call reaching or hosted workforce management you know each vendors system is going to do the basic. I think you can kind of pretty well start without a function and therefore get focused on those differentiators.
SearchCRM.com — I guess I have a similar question about the service level agreement — which is particularly important with the hosted contact center. Are there certain things that companies need to watch out for there?
Snow —Again, I think that a slightly different approach is what's needed. We can focus in terms of the SLA on these basic performance measures. You know, how many transactions are you going to handle, what response time are you going to deliver? You know these basic transactional type measures which get into an SLA. I think people need to rebuild that and start looking and putting into their SLA's some business related metrics. So you know if using a hosted environment is going to have an impact on customer satisfaction or customer up sales or these kinds of things. So I think it's important that you just discuss with that supplier some service level agreements which in a sense get rambled into providing the service which supports that need. Therefore if their service doesn't come up to scratch and support your need then you should be looking at something else really.
SearchCRM.com — Generally, what's been your experience with the reason for bringing in hosted contact centers? Is it mostly savings or do you see a lot of companies interested in using work at home agents?
Snow —I think there's again a number of perspectives. I think that for me particularly in the contact center space, and I think that for some of the hosted vendors emerging. is that it's bringing into scope really quite high functional technology on a hosted basis. That was probably too expensive for the smaller medium sized centers to actually justify. So if you have to buy an expensive workforce management system to manage 25 to 50 agents then you'd most likely stick with something else. If you do that on a hosted basis, and you can get the subscription rights right, it opens up that kind of functionality to the small to medium ends. That's going to be exciting to see small to medium sized centers being able to take advantage of more advanced technology. So I think that's really exciting.
I think most people have looked at it from how you look at it, from a cost saving point of view. I think I'd like to see over the years that people sort of look beyond that. And they will, given the advances and the technology supported by these hosted vendors. You know, how I can really start to improve the operations of my contact center and particularly make life better for my agents and how I can actually improve customer experience, customer satisfaction.
SearchCRM.com — Well, great Richard this has been very helpful, thanks very much!
Snow — No problem!