---
July 28, 2010 7:49 PM
As we all know, Google is much more than a search engine these days. It's in the mobile phone business (I recently broke down and got myself a Droid Incredible). It's in the TV business. It has its own browser and its own collaboration platform.
At least I think it still has a collaboration platform. I haven't checked on my account in about six months. I think this sums up that project quite nicely.
For years, we've been pondering when it would get into the CRM business. When news of the first Continued »
July 26, 2010 2:01 PM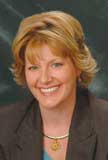 Convincing senior executives to purchase CRM analytics software may seem like an easier case to make than others: "we'll improve upsell and cross-sell," "we'll reduce churn." But it's not that easy.
CRM analytics buyers still need to traverse the tricky terrain of the market, deciding between embedded functionality within CRM systems, or between best of breed and business intelligence vendors. They need to tie the investment to a strategic business initiative while still considering other departments and the underlying data.
In this 13-minute podcast with Jill Dyché, founder of Baseline Consulting and an expert in CRM, analytics and data management, listeners will learn:
The best ways to get executives on board with a CRM analytics purchase and how putting them in the difficult position of saying no can be particularly effective.
The worst ways to make the business case.
How to evaluate the capabilities of the existing CRM system and determine what kind of tools, if any, are needed.
How to differentiate between a CRM analytics and a business intelligence project.
Who's making the purchases, what departments have the budget and how to coordinate with other parts of the business to make the most of what money there is.

Standard Podcast
[ 12:19 ]
Play Now
|
Play in Popup
|
Download
---
July 14, 2010 1:16 PM
Last week the University of Toronto launched a center for CRM excellence at its Rotman School of Management.
CRM programs in higher education have a bit of a difficult history. A number have come and gone. The Teradata Center for Customer Relationship Management at Duke University's Fuqua School of Business was launched in 2000, but shut down five years later.
The Rutgers CRM Research Center no longer seems to be active. Baylor University once had a CRM in sports program once offered as part of its MBA program.
In fact, a cursory Internet search finds a few listings of CRM in higher education programs and they're all pretty old. DestinationCRM has a list of CRM education programs from the July 2004 edition of CRM magazine and CustomerThink has a list of universities with CRM programs from 2003.
Perhaps the Rotman program, which is launching with a social CRM course on Nov. 29, will fare better. I spoke with Frank Falcone, the head of Microsoft Canada, last week. Falcone helped to get the program started and while, it's not a Microsoft-centered program, but will surely benefit from the relationship.
Falcone approached the University of Toronto with his idea for a CRM school nine months ago.
"I wanted to make sure it was neutral," Falcone said. "I specifically said I don't want to call this the Microsoft center of CRM excellence."
The Rotman Executive Programs Centre for CRM Excellence is affiliated with the MBA program and target people already in the industry looking for insight and training, providing research and best practices.
"I've been in CRM about 12 years and it's a $12 billion plus industry and getting bigger," Falcone said. "I was thinking from an education standpoint, accountants have CPA, project managers have PMP, why doesn't CRM have that?"
After talking with Falcone, I called Paul Greenberg, author of CRM at the Speed of Light an expert in the industry and someone who has been pushing CRM certification and training for years. He knows all too well the challenges of maintaining a CRM curriculum and knows that ongoing support from the school is vital to success.
"Rutgers is dead in the water and has been for some time, mostly because the university didn't support it," Greenberg, who was co-chairman of the Rutgers CRM Center, told me. "From a university standpoint you've got the research capabilities and resources. The biggest problem is this — university pressures are different than business pressures."
Yet, Greenberg likes Rotman's approach and thinks things will be different for CRM programs at major universities in the future.
" What the universities were offering back in 2002 and 2003 were well ahead of the curve," he said. "Now you're just at the curve. What you're finding is the interest in having the people that have insight into customer is growing."
Anecdotally, Greenberg told me he's seen greater interest in CRM training in education. BPT Partners, the CRM training firm he's a part of (and who we did a series of podcasts on CRM training with) has been selling out its session, several schools have asked him about using CRM at the Speed of Light as a textbook and others have interest in what the Rotman school is doing, he said.
So, maybe things have changed. Maintaining a program still strikes me as a challenge given that CRM typically spans marketing, customer service, sales and IT. It's a lot to encompass, but a worthwhile investment, certainly if it means a workforce better educated and better equipped for dealing with the customer, particularly the new, social, customer.
I've included a clip from the Rotman School below, but I'm interested in any other programs I might have missed or people's thoughts on CRM education. Please use the comments below.
[kml_flashembed movie="http://www.youtube.com/v/9KxFv4COy68" width="425" height="350" wmode="transparent" /]
---
June 30, 2010 4:14 PM
Gartner and 1to1Media got together again to bestow their annual CRM award winners at the Customer 360 Conference here in LA (while CRM no longer works in the conference name, I guess its fine for the awards).
Some of the winners gathered on stage for a panel discussion with Don Peppers, and shared some interesting tidbits and specific steps they took that helped make their projects a success.
For example, Sprint Nextel, which won the gold award for customer experience, slashed its churn rate 75% over a two-year period and realized $200 million in costs savings as part of its project to overhaul the customer experience.
Sprint-Nextel is no stranger to CRM news. Three years ago, the company grabbed headlines when it decided to fire 1,000 customers. While some CRM experts at the time lauded it as a savvy move, the company has clearly made a commitment to customers. In fact, Sprint Nextel's CEO Dan Hesse couldn't make the Gartner event because he was across the country presenting their improvement in customer satisfaction at Forrester's Customer Experience Forum.
Instead, Lance Williams, director of customer management, accepted the award and shared some insight into Sprint's CRM initiatives. For example, a review of the company's multiple service channels found that some customers were having trouble activating their new phones through the self-service website. They would call contact center reps that weren't authorized to help them and would direct customers to the retail store, where, oftentimes, customers would simply turn the phone back in rather than wait to deal with the activation.
Peppers asked the panel what challenges they faced with their initiatives and for Sprint Nextel it was clearly the data.
"We're here about a big program, a piece of software — that was cross channel analytics," Williams said. "The data is king in this and that was the piece that was so hard. That was why Sprint failed in past endeavors. The data was all over the place."
It was also a tough sell to management. The company was in a risk-taking environment, but Williams still needed to get funding and got money for bigger projects by proving the value of some short-term quick wins like IVR.
For Navy Federal Credit Union, the winner of the gold award for growth, the problem was not data but rather its own success.
"In many ways we rested on our laurels," said Annie Sebastian, head of member growth strategy and member research and intelligence. "Fifty percent of our membership is under 35. There was no imperative to make a change."
However, the firm set out to maximize each interaction in late 2007 to spur growth.
"We were positioned for the recession and those conversations," Sebastian said. "Now, looking back we see we couldn't have timed it better."
Diefendorf Capital Planning Associates, winner of the gold award for efficiency, didn't wait to line up its entire CRM project; it took it a piece at a time, said CEO Monroe Diefendorf.
"If I had to wait for all the lights to turn green to go from New York to Philadelphia I'd never leave my driveway," he said.
Diefendorf is ensuring its staff's ongoing familiarity and adoption of the CRM system by making training part of the annual employee reviews. Employees must take courses and qualify.
Drugstore.com, winner of the gold award for innovation, created a virtual corner store and invested in chat and knowledge management. The contact center wanted to be more than a cost center and found more than one way to do that, according to Lisa Larsen, director of customer care.
It saves the chats about specific brands and sells that to its suppliers who pay for that customer insight.
Drugstore.com is also monitoring social media and reacting, often sending out a chat link in the Twitter message to draw that conversation inside.
"That's the goal to go find a complaint and figure it out before it becomes an issue," Larsen said.
Navy Federal Credit Union is working to train "certified communicators" in its contact centers to be prepared for when it does have chat – which requires a set of skills that can be different than those the typical call center agent has. In the meantime, the organization is monitoring social media and letting others help.
"We've been monitoring for a long time," Sebastian said. "A lot of the times customers will jump in and defend you and it's more authentic if it comes from them."
Sprint Nextel has community sites where "super user" customers provide answers to other customers. They're rewarded not with money but status and rewards like special access to new devices or up front information.
"That content, a lot of times is extremely complex and things we wouldn't have thought about internally," Williams said.
---
June 10, 2010 12:59 PM
Back when I first started covering the CRM market the constant discussion of CRM failures had mostly passed. Sure, it was still an issue. Everyone remembered the AT&T Wireless-Siebel disaster and didn't want to be the next poster child. But in 2003 most of the ways to avoid CRM failure were well established — find an executive sponsor; get your data cleansed and in order first; it's a business process issue, not an IT issue so don't let IT lead it, etc.
It all seems like ages ago now, but every once in a while, something surfaces to remind us to remain vigilant. Need a reminder? Ask British Sky Broadcasting Corp (BSkyB). Or maybe instead you should ask EDS and HP.
HP, which acquired EDS in 2008, recently settled a longstanding lawsuit in Great Britain with BSkyB for £270 million, or roughly $460 million. BSkyB claimed EDS misrepresented its ability to build a CRM system for the BSkyB contact centers when it contracted with the services provider in 2000. This past January, a British court ruled EDS had indeed misrepresented itself.
That's a big bill. As Computerworld reports, it's more than four times the amount of the original $109 million contract. BSkyB claimed it spent $311 million on software, integration and infrastructure related costs and expected to spend another $90 million at the time the lawsuit was filed.
Over on ZDNet, Michael Krigsman breaks down some of the lessons learned and offers a link to the filing. He writes:
Enterprise buyers of consulting services on large IT projects should not accept vague promises from third party service providers at face value. During the sales process, before you hire, ask prospective consulting vendors how they will make good on the promises.

The devil is always in the details, so be sure your services provider backs up claims with written contracts that clearly describe how the vendor will deliver against the promises.

At the same time, enterprise buyers are ultimately responsible for the success of their own projects. If a project is too large or complex for your organization to understand and digest, then perhaps scale it down to manageable size. Success most likely depends on doing just that.
Meanwhile, Karl Flinders at Inside Outsourcing wonders if it will force an increase in costs related to contract insurance, if it will force IT salespeople to stop lying or if PWC should file its own lawsuit because it lost out on the original contract.
Interestingly, it appears as though Accenture may have been the one to go in and clean up the mess. At least, BSkyB was not turned off from Systems Integrators entirely. Accenture has BSkyB listed on its corporate website as a CRM call center customer.
Also interesting is that this news breaks as Marin County is suing Deloitte for a failed SAP implementation.
Where companies like Waste Management were taking SAP to court for their failed projects, it seems like some IT project victims are turning on the Systems Integrators (SIs).
What else is to be learned?  Well, it's important to remember that the BSkyB case originated in 2000, back when people were throwing gobs of money at CRM vendors and SIs. People have gotten a little smarter about deploying CRM and vendors have gotten better about ensuring CRM success. I spoke with one SAP customer — yes SAP — that was quite happy with its project and leaned on SAP's free best practices package to help it along.
Even Gartner, which was responsible for promoting much of the doom and gloom around CRM failure, has changed its tune. Two years ago it was telling people to stop focusing on CRM failure.
Yet it's still a good idea to be wary of vendor claims. And to double-check those SIs. An older article we ran on choosing a Siebel consultant still holds plenty of good advice.
And maybe it's a good idea to turn a skeptical eye to the latest hype. Social CRM anyone? As Denis Pombriant writes, Social CRM is already seeing a backlash.
---
June 8, 2010 1:31 PM
CommVault, a New Jersey-based customer data management firm, recently conducted a benchmark survey of its contact center support services and achieved a 97% customer satisfaction rating, far above the rates similar sized organizations score, according to the Help Desk Institute benchmarks..
Robert Brower, CommVault's vice president of global customer support and services, discussed his company's approach to technical support via contact centers distributed across the world and how it measures its customer service.
In this 16-minute podcast, Brower describes:
What method CommVault uses to measure customer satisfaction and what metrics it tracks
How customer satisfaction plays into the company's growth plans
The software used in CommVault's support and service infrastructure
How CommVault runs a distributed support environment that has taken closure and response times and cut them by 300% in some geographies.

Standard Podcast
[ 17:05 ]
Play Now
|
Play in Popup
|
Download
---
June 4, 2010 7:28 PM
I spent an afternoon at the Text Analytics Summit in Boston recently. While the technology remains a small market with some niche applications, each year it seems there are more and more use cases. The most compelling (for us here at SearchCRM.com anyway) come from using text analytics to fuel voice of the customer programs.
I had a chance to hear a bit from April Field, consumer affairs manager for ConAgra, the food giant that makes products like Hunt's Tomatoes and Chef Boyardee. It also makes use of PolyVista for text mining.
ConAgra has 75 agents taking customer calls in a work-at-home model and last year took about 300,000 calls. Last fall, the company embarked on a "raised bar program," part of which entailed agents taking down customer complaints verbatim.
"It's hard to fix something if you don't know what they don't like about it," Field said. "No matter how colorful the commentary, it's word for word in the verbatim."
ConAgra began text mining those verbatims and has applied some interesting business processes based on the analytics. For example, when the company changed the recipe on a "whiskey steak" frozen meal, switching from a barbecue sauce to a Dijon mustard-based sauce, many customers complained about the change. ConAgra sent a message to all who complained explaining that the recipe was different, along with a coupon for ConAgra products.
ConAgra also uses text analytics to monitor its manufacturing operations. For example, when the company started receiving a large number of complaints about excess vinegar flavor in its Beanie Weenies baked beans, it was able to track the batch number back to the plant and check on any formulation issues and who was working that day.
In another incident, ConAgra was receiving complaints that its ReddiWhip whipped cream was too watery. Through text analytics, it discovered that one grocery chain in the eastern United States was not refrigerating it properly.
Additionally, social networks like Twitter and Facebook provide huge promise for text analytics. But, as Fern Halper of the Hurwitz Group writes in her post on the Text Analytics Summit, companies need more than that:
On the technology panel, all of the participants (Lexalytics, IBM, SPSS/IBM, Clarabridge, Attensity) were quick to point out that while social media is an important source of data, it is not the only source.  In many instances, it is important to integrate this data with internal data to get the best read on a problem, customer,etc. This is obvious but underscores two points. First, these vendors need to differentiate themselves from the 150+ listening posts and social media analysis SaaS vendors that exclusively utilize social media and are clouding the market. Second, integrating data from multiple sources is a must have for many companies.
The conference attendance also seems to be shifting slowly from the vendor and consultant crowd to more and more end users, many of whom are struggling to find ways to get text analytics projects funded.
As Gerard Britton, a speaker at the conference noted, they may find an unexpected ally in their legal department.
Text analytics offers the chance to save big on e-discovery, Britton said. Even a midsize company can spend $10 million a year handling e-discovery issues. Text analytics isn't going to remove all of that, but it can save 35 to 40% of the reviewing costs for e-discovery, Britton said.
Consider a legal action where a company has to hand over documents relative to the case of the opposition. Thousands of documents are given to a room full of attorneys to determine whether a set of documents is relevant to the case. Text analytics can, at the least, cluster like documents together so that, for example, one attorney is reading email and documents that relate to one another versus multiple attorneys having to go back and forth over the same email string or product documentation.
"Lawyers bill by the hour. They understand this," Britton said. "Speeding up goes against the grain. You need a platform that provides you with time per document. In even medium size litigation you can have cluster in the thousands."
Britton has built his own tool using SPSS's Clementine, some Java programming and some simple SQL code, but vows the legal — or perhaps more likely the finance — department will be willing to pitch in on text analytics if it can cut e-discovery 40%.
But of course, despite all the cool technology we saw at the Summit, as my colleague Mark Brunelli notes in a story on Intuit's text analytics initiative, text analytics are no substitute for human interaction.
---
June 2, 2010 8:13 PM
Sen. Charles Schumer (D-NY) has offered up some legislation intended to limit call center jobs that are outsourced overseas.
Under the proposed legislation, businesses would have to disclose when and where a call is transferred to an overseas location as well as face a $0.25 excise tax on a customer service call placed overseas.
Let's leave the politics of it all aside for a moment. There's plenty of blogs out there questioning how committed Schumer is to this, how much is grandstanding, mid-term elections or making a play for the Senate leadership should current Majority Leader Harry Reid be defeated in Nevada.
We'll also leave aside the chance of this legislation actually becoming law as well.
Assuming for now that it does, it would put a serious damper on the offshore outsourcing business — at least the tax would. Sure, there's a big difference in salaries between Buffalo and Bangalore, but $0.25 per call could add up pretty quickly. If only part of that legislation passes and it's a matter of telling customers where there call is going, I think most people won't object to strenuously — particularly if the alternative means paying for their calls to customer service.
In fact, that's something that's been getting some attention. John Ragsdale, at Eye on Service, has already called for the end of free customer service for highly technical support. Companies like Plumchoice, Support.com and SupportSpace are already offering for-fee technical support to consumers, he notes.
Additionally, should the option of low-cost, overseas call centers be removed, more companies will likely turn to the at-home agent model. While an at-home agent in North America is still going to demand a higher salary than an agent in India, they're typically willing to sacrifice some salary for flexibility and providing a lower-cost alternative than the in-house agent.
Certainly, self-service technology would see a surge in investment. The one thing cheaper than an offshore agent is a piece of software. Of course that's only if it works. If your customer gets fed up and takes their business elsewhere, there's some different math involved.
Or maybe, just maybe, Schumer's bill would force companies to stop focusing on cost savings in the call center and start focusing on treating call centers as a profit center by taking advantage of upsell and cross-sell opportunities and on improving the customer experience.
---
May 25, 2010 1:18 PM

Mobile CRM has long held the promise of making your CRM systems, better, stronger faster. But doing it right means more than just porting CRM over to a mobile device and handing out smartphones to your sales force. In this installment of the Voices of CRM podcast, we talk with the Yankee Group's Sheryl Kingstone about the best practices and strategies for mobile CRM deployments, including devices, working with IT and getting your sales force on board, whether you're letting them keep their iPhones or not.

Standard Podcast
[ 11:35 ]
Play Now
|
Play in Popup
|
Download
For a transcription of the podcast, read on: Continued »
---
May 18, 2010 9:40 PM
It didn't take an Oracle to predict what SAP will be talking about at its annual user conference being held this week jointly in Frankfurt and Orlando.
We got a preview of SAP's mobile plans last week when the company bought Sybase. We got a preview of its in-memory database plans every time Hasso Plattner made a public comment.
And, we got a preview of its Business ByDesign plans two years ago when SAP's then-CEO Henning Kagermann said it needed to "adjust the pace" of the ByDesign rollout.
Today's keynote adhered pretty strictly to the on-demand, in-memory and on-device message.
In fact, today SAP confirmed the Business ByDesign predictions when it said the next version of Business ByDesign will include a multi-tenancy option, real-time analytics, support for mobile devices, a better UI and a development environment for partners.
And while much of the coverage of the Business ByDesign news will likely focus on questions like whether SAP is keeping its promises and how it compares to competitors' offerings, it's worth mentioning that Business ByDesign does have CRM functions built in.
While SAP's original foray into SaaS-based CRM seems to have largely disappeared (SAP is no longer actively selling it) Business ByDesign appears to be core to the new SaaS CRM strategy. During the keynote address today, Jim Hagemann Snabe said SAP is developing a collaborative CRM application tying together its Business ByDesign CRM functionality with StreamWork, its collaboration tool. The result is a Sales tool with activity monitoring, similar to what Salesforce.com is doing with Chatter.
But how does Business ByDesign's CRM functionality look right now?
I spoke with Judson Eli Wickham, business systems analyst with Pinkberry and an early adopter of Business ByDesign at the conference. Pinkberry, a trendy Los Angeles-based frozen dessert maker that is rapidly expanding franchises, replace its local accounting agency with Business ByDesign and one Excel spreadsheet that served as its CRM system with Business ByDesign's CRM tools in December. There are 10 full-time users on the system, including three full-time CRM users, a vice president of business development and two managers of business development, Wickham said.
So far, so good. The business development team is using the system mainly for end-to-end tracking of new licensees.
"Our executives are very interested in where we are in the process," Wickham said.
Aside from some idiosyncrasies in the system, user training was pretty straightforward as well.
The company rolled out Business ByDesign in early December. Eventually the company would like to roll the system out to its 19 company-owned stores.
Yet SAP has a lot of catching up to do. The on-again, off-again pattern with SAP CRM OnDemand and Business ByDesign have not shown a great deal of commitment to the model.
Will a third time be the charm?
---