---
April 5, 2011 1:26 PM
Gartner held its annual CRM conference (now named Customer 360 but it's the same thing) in LA last week. The topic of social CRM — social networks, customer communities, interactions via Facebook and Twitter — has been a point of emphasis at Gartner and in the wider market for years, but more and more use cases are beginning to emerge beyond the well-documented ComcastCares division and Vocalpoint, P&G's community of 6,000 mothers providing feedback on products.
Rich Brecht and Mark Studness, the senior contact center manager J&P Cycles and director of e-commerce at Verizon respectively, shared some of their social CRM experiences at a panel discussion. Here's some of their advice and experiences. 
On how they got started with social CRM:
J&P Cycles — The motorcycle parts company provides free tech support for its customers and had a great deal of content, including knowledge base answers and video it wanted to share with its customers more effectively. Continued »
April 1, 2011 4:42 PM
Occasionally, my profession and areas of coverage — journalism, enterprise applications and the customer experience — cross paths in interesting ways.
Such was the case last week, when news about the New York Times' plans to start charging for digital subscriptions lit up Twitter and the blogosphere at the same time some thoughtful posts and news about corporate pricing policies and enterprise applications license negotiations.
A blog post from Harvard Business Review posed that the Times' new policy is problematic beyond the simple fact that people no longer want to pay for their news: Continued »
---
March 30, 2011 4:21 PM
By Mark Brunelli, News Editor
CRM software giant Salesforce.com today announced plans to acquire Radian6, a Halifax, Canada-based social media monitoring provider, for $276 million in cash and $50 million in stock.
Radian6's technology is used by companies like AAA, Dell, GE, Kodak, Molson Coors and many more to monitor hundreds of millions of conversations on social media websites like Facebook, Twitter, YouTube and independent blogs, according to Salesforce.com.
"While this acquisition does not solve the lack of a good analytics platform in Salesforce.com today, a Radian6 acquisition delivers social analytics or socialytics for Salesforce.com customers," R. "Ray" Wang, principal analyst & CEO of Constellation Research, wrote in a blog post today. "Social media monitoring delivered by Radian6 provides the first step in the journey to engaging customers in social channels."
Radian6's social media monitoring platform will be used to enhance existing Salesforce.com offerings, including its Sales and Service Cloud, Salesforce Chatter and the Force.com platform, company officials said.
"By combining Radian6's social media monitoring and engagement platform with Sales Cloud and Service Cloud, companies will be able to keep customer success at the center of their business with real-time social intelligence," a Salesforce.com spokesman wrote in a press release.
The companies say Radian6 technology will allow Salesforce Chatter, a private social network for the enterprise, to be filled with insights mined from social media sites. Salesforce Chatter feeds have traditionally been confined to conversations happening within company walls.
With the combination of Force.com and Radian6, Salesforce.com says developers will eventually have the ability to build apps that tap into the public social web.
"Force.com currently lacks the social graph required to build social software," Wang wrote in his blog. "Learnings from Radian6 should help the Force.com team identify the key additions to the platform required to enable social software development. Developers can expect these offerings to take at least 9 to 12 months to be incorporated into the platform."
The deal is expected to close sometime during Salesforce.com's second fiscal quarter, which ends on July 31, 2011.
---
March 18, 2011 3:11 PM
A pair of analyst reports issued recently helps provide a pretty clear indication of the maturation of social CRM.
Earlier this month, Gartner predicted a rapid rise in using social CRM for customer service.
"Social CRM for customer service has only recently entered into the realm of contact center infrastructure and customer service software components, where it has been met with significant hype despite a limited number of field deployments," Drew Kraus, research vice president at Gartner said in a statement. "We expect the high-profile nature of social networks and social CRM for customer service to rapidly advance adoption from early adopter to mainstream deployments despite the volatile and rapid evolution of social networks in general."
However, Gartner notes some barriers to adoption, notably a lack of broad scale adoption.
That's where another report from Forrester's William Band offers some insight. Band outlines five use cases for social CRM based on 130 examples of how organizations interact with customers via social channels from Forrester's annual Groundswell Awards. They are:
Customer targeting: Defining and developing new products and services for the most appropriate target market and communicating with the audience.
Customer acquisition: Contacting customers to solicit interest in products and services and for B2B businesses, mining the web to develop a richer profile of prospect companies.
Customer retention: Support for customers in pre- and post-sales scenarios such as answer customers' questions before and after purchases and scheduling of installation or repairs.
Customer collaboration: Collaborating with customers and allowing customers to collaborate with one another for marketing research, self service, and product ideation and development.
Customer insight: Collecting feedback from customers, analyzing and reporting on customer information and maintaining accurate and up-to-date data about customers.
It's a newer take on the Altimeter Group's use cases for social CRM from a year ago.
Band has a deeper explanation of his own cases and more interestingly, specific, real-world examples of how companies are actually doing this.
I talked to Band last week about advances in Social CRM. While use cases and adoption have emerged, it's still very early stages for most.
"The main area we see experimentation is with customer acquisition and marketing outreach," he said. "Most of our clients are doing a lot of work around being in the social channels. They want to be in Facebook or customer communities to promote their message."
Additionally, some experimentation has begun with customer service, such as Activision providing service to gamers via Facebook and Twitter. Other areas are lagging, such as using social channels for sales insight and innovation.
"We hear people talk about collaborative R&D but I don't see so much of it," Band said.
Alternatively, Hutch Carpenter, writing at Blogging Innovation contends that sales insight and innovation are in fact the two most use cases for social CRM. He writes:
The ability to gain new insights for sales strikes me as a use that gears well. Historically, it was direct sales reports of what they were hearing from prospects. Now, in a less guarded fashion, prospects are revealing more of their underlying interests. Smart sales teams will profit from this.

Innovation insights are even better. Whereas the sales insights help to sell more of what you currently need help with today, innovation insights help you understand, and build, what you're going to sell tomorrow. This is powerful stuff, the type of insights that help companies stay ahead in their markets. Of course, it does matter which customers you listen to for innovation insights.
In the meantime, spending will ramp up. Gartner expects that by 2013, spending on social software to support sales, marketing and customer service processes will exceed $1 billion worldwide.
"In 2010, only 5% of organizations took advantage of social/collaborative customer action to improve service processes; however, customer demand and heightened business awareness is making this a top issue among customer service managers," Kraus said in a statement. "At current trajectories, within five years we expect that community peer-to-peer support projects will supplement or replace Tier 1 contact center support in more than 40 percent of top 1,000 companies with a contact center."
Use cases are emerging, companies are experimenting and according to Gartner, spending will follow.
Forrester's first piece of advice? Initiate social CRM experiments immediately, benchmark customer and prospect social readiness, define your social customer objectives, asses your social CRM capabilities, understand the social CRM solutions landscape, map out a capabilities building plan and define your metrics for success.
---
March 15, 2011 7:27 PM
Despite some fairly frequent Twittering (@barneybeal) working at a company called TechTarget and covering enterprise software, I'm not that much of a gadget geek.
In fact, I've only had a smartphone for about a year. I've loaded some of the basic apps on it, most of which I never use. There is one, however, that I'm quite fond of — Keyring. It stores all your loyalty card numbers on your phone and creates a barcode for each, so you can simply hand your phone over to the teller when you're making a purchase to collect your rewards points.
Of course, many scanners can't read the barcode off my phone, and I'm not much of a shopper but it has brought the benefit of reducing the size of my wallet by about half. It's just much easier to sit down now.
So it was with some interest I read some results from an ACI Worldwide study of loyalty and rewards programs. Typically, I'm not one to give much credence to vendor-sponsored research. It tends to be rather predictably self-serving. Yet this survey of 1,053 people across the country had some interesting loyalty results I thought were worth sharing.
For example, according to the survey (conducted by Wakefield Research):
62% of Americans join retail loyalty programs so they can get discounts on the things they buy most, yet only 36% received a reward or promotion that made them come back to the store again.
Only 27% said they have received a loyalty program reward or promotion that made them feel valued as a customer
85% report that they haven't heard a single word from a loyalty program since the day they signed up.
81% said they don't even know the benefits of the program or how/when they will receive rewards.
44% of consumers have had a negative experience from a loyalty program.
Why go to the trouble at all of setting up a program, providing incentives and tracking this information if you're actually negatively impacting the customer?
Is there a better use of that time and effort?
How many retail loyalty programs are you a part of? Has it impacted your shopping decisions?
---
March 4, 2011 3:48 PM
Yesterday in New York, Salesforce.com previewed an upgrade to its next customer service application, the Service Cloud 3.
Similar to its year-old integration with Twitter, reports focused on the integration between the customer service application with Facebook.
Yet it's worth noting that the Facebook integration in Service Cloud 3, a part of the Spring '11 release, really only addresses updates posted on a company's corporate Facebook page. A message, complaint or request for service posted there can be pulled into the Salesforce.com CRM system where an agent can create a case.
Salesforce.com is also partnering with Radian6 to create an application on the AppExchange to monitor a wider array of social networks and present that material to customer service agents within the Service Cloud. That will be available in the third quarter of this year and include automatic case creation, according to Fergus Griffin, vice president of cloud product marketing.
However, the automatic case creation is based on some simple keyword searches that companies can set up, for example, product names and negative words.
"We're not talking about sophisticated deep sentiment analysis," Griffin said in an interview with SearchCRM.com
Additionally, a cloud service console allows agents to sort cases by social influence. That metric is based on follower numbers, a metric many of Salesforce.com's telecomm and financial services track, according to Griffin. However, it's also an imperfect metric and the subject of plenty of debate among the social networking crowd. I won't delve into that now, but here's a Harvard Business Review interview with the author of the Million Follower Fallacy, Meeyoung Cha, and a Google Group, the Social CRM Pioneers, has a discussion on the topic of whether companies should even factor in social influence into the customer experience.
Interestingly, a new report from Bruce Temkin at Experience Matters, finds that US consumers making more than $100,000 per year are most likely to tweet about an experience. From the executive summary:
Companies often discuss "word of mouth," but how often and in what ways do consumers discuss their experiences? We surveyed 6,000 US consumers to find out. It turns out that the most common communication about good and bad experiences occurs between friends via email, phone, or in person. While few consumers share their experiences directly with the companies that pleased or displeased them, far fewer shared those experiences via social media channels such as Facebook, Twitter, and 3rd party ratings sites. Our analysis also uncovered differences by age, income, ethnicity, and educational levels.
Perhaps more interesting than some of the social CRM news from yesterday's event was what Salesforce.com may have in store for Unified Communications. 
ReadWriteWeb has an interesting take on Salesforce.com's plans to integrate VoIP and video conferencing, including Apple's Facetime, and its acquisition of Dimdim earlier this year (a presence, messaging and screensharing application). It's worth noting that Salesforce.com is also enabling chat from its acquisition of Activa in September.
 Salesforce.com CEO Marc Benioff already took a shot at IBM yesterday, calling its Lotus Notes antiquated as he promoted Salesforce.com's Chatter collaboration tool.
"Lotus Notes was conceived before [Chief Executive] Mark Zuckerberg created Facebook," he said. "With legacy software, it's hard to be productive. Lotus Notes was great at the time, but Chatter makes everyone in a company more productive."
Now, ReadWriteWeb suggests Salesforce.com is taking on Cisco.
Between presence, video conferencing, live chat and Chatter, Salesforce.com seems to be positioning itself for the long-awaited promise of Unified Communications (UC) in the contact center. The idea that a customer service agent who needs help responding to a customer can reach out to subject matter experts in the company through myriad channels and give them an answer right away has been a feature touted by UC vendors for years. The problem is in the implementing a strategy for unified communications in the call center.
How do you monitor, reward and incentivize those outside the call center to do customer service? How do you train them to interact with customers if that's not their usual job function? How do you staff or route calls with a wider workforce involved?
There's a lot of questions still about UC in the contact center. We'll see if Salesforce.com has any answers and just how invested it will become.
---
February 23, 2011 2:56 PM
Call centers have long been concerned with average handle times and occupancy, but the recent emphasis on retention and loyalty building have made customer experience management an imperative. Today, call centers must optimize the process and technology required to deliver an excellent customer service experience — but tight budgets and limited resources can make this a serious challenge.
 In this podcast, appropriate for call center professionals, Richard Snow, contact center analyst with Ventana Research, explains the benchmarking research he's done on analytics in the contact center, how (and if) call centers have adapted the way they measure performance and how social networks are fitting in.

Standard Podcast
[ 20:00 ]
Play Now
|
Play in Popup
|
Download
---
February 8, 2011 2:36 PM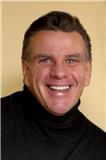 Organizations need to transform their 20th century CRM practices that focus from the enterprise-out to 21st century practices that focus from the customer-in, according to Dennis DeGregor.
The former head of CRM at Bank of America has written a book entitled "The Customer-Transparent Enterprise" explaining his philosophy and the blueprint for getting there. It examines social and peer-to-peer networks that are changing customer relationships and how companies need to integrate them with their existing channels.
In this Voices of CRM podcast, DeGregor discusses:
His experiences in CRM
The customer transparent enterprise model
The difference between B2B and B2C companies
The metrics to accomplish customer transparency

Dennis DeGregor-Customer Transparent Enterprise
[ 24:08 ]
Play Now
|
Play in Popup
|
Download
---
January 20, 2011 6:51 PM
What will CRM users require from their application interfaces in the future and how quickly will vendors be able to adapt?
It's an interesting question amidst the rise of social networks and mobile capabilities.
Some folks from Salesforce.com were in town recently talking up the latest updates to their next release Spring '11, the 46th release of Salesforce.com which is now being tested by administrators.
There's a decent overview of Spring '11 with screenshots and video on their site.
Amidst the promotions of the latest features and new functionality, one thing struck me. Salesforce.com is putting a lot of effort into Chatter, its collaboration tool. It's one way of extending Salesforce.com beyond the traditional CRM user and into the wider enterprise. They cited some customer success, notably Dell, which has 80,000 employees using Chatter and claims a 10% productivity gain.
But what struck me is this:
"We expect people to live in the feed," said Scott Holden, product marketing manager for the Sales Cloud.
Meaning, Salesforce.com expects users to do their work not in the familiar tabbed interface but in the Twitter-like, Facebook-like Chatter UI. Salesforce.com isn't the only vendor moving in this direction either. SAP is building out a collaboration tool with StreamWork, which it's adding to its Business Suite. Oracle was one of the first to market with its Social CRM tools, essentially collaboration tools for sales people. And of course, while a slightly different animal, Sharepoint is one of Microsoft's fastest growing server products in its history, underscoring the new emphasis on enterprise collaboration.
Given some of the recent news around social  media (a Nielsen study suggesting people spend more time on social media sites than on email, Facebook tops Google as the most-visited website) maybe it's not a bad idea.
Then again, those numbers are based on consumers and the enterprise is different. My colleague Jessica Scarpati put together a nice story recently questioning whether Facebook for the enterprise is really the key to enterprise social software. How much of this is really driven by the vendors? Are sales people really clamouring to be able to enter forecast information in something like Twitter?
Besides, even as it talks about making Chatter feeds where people "live" — Salesforce.com is releasing new Outlook integration features.
Also interesting to me is the fact that much of Salesforce.com's early success was thanks to its user interface which appealed to end user sales reps as much as their managers and got them to use the application. Are they already ready to move on?
Maybe they should be. Certainly mobile devices have done their own part to transform the CRM UI. The wave of tablets at the Consumer Electronics Show and the promise of video both promise change, as Denis Pombriant wrote recently.
Change is coming rapidly. How much CRM users want, or are ready for, remains a question.
---
December 22, 2010 2:21 PM
Teradata announced today it is acquiring Aprimo and its SaaS-based marketing platform for $525 million.
The deal leaves the market for standalone marketing automation software vendors slightly smaller and brings another traditional database/data warehouse vendor into the marketing and CRM community. In August IBM bought Unica, adding its marketing suite to a number of acquisitions around business intelligence and analytics. IBM has slowly been surrounding the CRM market without getting into the traditional entry point with sales force automation.
Teradata plans to integrate Aprimo's marketing suite with its own database and analytics portfolio.
"Combining these visionary companies positions Teradata as a leader in Integrated Marketing Management, Marketing Resource Management, and Multi-Channel Campaign Management, providing customers an end-to-end solution available in SaaS and on-premise environments," Mike Koehler, president and chief executive officer of Teradata, said in a statement.  "In addition, the combination will broaden our addressable customer base and fuel marketing innovation for our customers."
The deal is expected to close in the first quarter of 2011.
---