---
July 7, 2011 10:26 PM
This week, Versace, a world-renowned fashion company, was dubbed "dumb'' and "just plain stupid,'' by social CRM analysts when it was reported that it scrubbed its Facebook page of negative customer comments concerning a production process and blocked any new comments from the page.
"They are inflaming a crisis, rather than containing a negative buzz'' said Paul Greenberg, president of The 56 Group LLC in Manassas, Va. "I'm continually amazed by the lack of intelligence that is shown by some of these extraordinarily well established brands.''
Versace was not available for comment.
According to reports, Versace customers were protesting because of its use of a particular sandblasting process on a line of jeans. The process can be dangerous to workers doing the sandblasting because they may inhale the tiny particles it releases into the air.
Instead of providing a direct response to customer concerns, Versace reportedly shut-down its critics, which analysts said was exactly the wrong thing to do.
Denis Pombriant, president of Beagle Research in Stoughton, Ma., said trying to exert that kind of control over customers will not work anymore because of the transparency social media creates. "Consequently the news of the cover up will be worse and have a more profound effect than the act itself,'' Pombriant added.
To be fair, Versace isn't the first company to create a preventable social media storm and it will not be the last. United Airline's mishandling of disgruntled customer Dave Carroll led to what is now the legendary "United Breaks Guitars'' song on You Tube. It continues to be watched and has had more than 10 million views. Or, take a look at Nestle. How does a chocolate maker get into trouble? When it is unexpectedly faced with environmentalists on Facebook urging boycotts because of a certain palm oil it used.
Analysts said this week's Versace incident is yet another lesson in social CRM and how critical it is for companies to change how they interact with customers. As Greenberg pointed out, Versace may have blocked customers from posting nasty remarks on its site, but it can't stop them – or others – from putting up even angrier comments on other channels. A quick glance at #versace on Twitter clearly illustrates that.
What the Versace incident underscores is the changing definition of a brand, analysts added. Many companies are still struggling to grasp that they don't exclusively own their own brand anymore.
As Marcel LeBrun, chief executive of social media company Radian6, said at a Salesforce.com conference earlier this year: "Our customers have a much bigger voice and trust each other more than companies. Brand now means the sum of conversations about you."
Analysts point out that smart companies are getting this shared-ownership concept of a brand.
"Social media gives consumers more power than ever before to connect with others and share their opinions, all in the public domain,'' said Zach Hofer-Shall, an analyst with Forrester Research in Boston.
"Adaptive companies will embrace this shift and transparently connect with customers," he added. "Other companies may resist this evolution and will struggle to maintain their image.''
Perhaps Versace could take a tip from the Red Cross, which recently demonstrated how it is adapting. When an employee accidentally tweeted about getting drunk, the company owned up to it, responded and encouraged feedback. The incident turned out as a positive and actually caused a spike in donations for the organization.
June 24, 2011 6:36 PM
The old adage about the customer always being right is baloney, according to John Goodman, a call center industry consultant. Sometimes they are dead wrong. But you still have to take care of them.
Goodman claims that The Clorox Co., makers of Clorox Bleach, get customer inquiries about why the company can't make bleach with flavor, like strawberry or raspberry, so it won't taste so awful when they use it to whiten their teeth.
"If your customer is an idiot, it's your problem," Goodman said in a recent presentation at the International Customer Management Institute ACCE show. Goodman is vice chair of Tarp, a consulting firm based in Arlington, Virginia.
The consultant said one of the reasons call center agents are engaging with unhappy customers is their companies haven't spent enough time anticipating all problems or concerns a customer might have. As a result, companies don't always deliver the help a customer needs in the most direct way possible. That's one reason customers get really frustrated.
For example, one of the more simple steps a company can take is to determine the top customer concerns about a particular product and then create an FAQ page on their Web site. Many companies have not yet done this, Goodman said, even though "most of the world now goes online for a quick answer to a question.''
Other relationship advice:
• Do not set the goal to always exceed expectations with customers. "We think that's stupid,'' Goodman said. Sometimes companies can get so caught up in wowing the customer with their interactions that they forget to just deliver the basics – correct answers delivered in a timely manner. Goodman suggests agents instead aim to "sensibly create delight.''
• Tell the customer why something happened. This is tricky. Often, companies do not want to explain policies and, as a result, agents are forced to stick to a script reiterating what the policy is but not why it is in place. This irritates customers and doesn't give them credit for being reasonable human beings, Goodman said. Often, a person will accept an answer that has been clearly explained to them even if they don't agree with it.
• Take advantage of downtime. All that dead air while waiting for an agent to retrieve information should be filled with conversation. It is one of the best opportunities to start building an emotional connection with the customer. Ask them about their day. Let them know you are interested in them.
• In the first contact with the customer, apologize for what has happened and take ownership of the problem.  This doesn't mean the customer is right and the company messed up. It means the company is truly sorry that the customer has a problem.
Of course, none of this will solve the problem for the person who wants strawberry Clorox, but it's a start.
---
June 15, 2011 12:56 PM
What is happening in this world when you sit down for the opening speech at a call center conference and the speaker asks, "What's love got to do with it?"
I think Tina Turner would have cringed. I know I did. But, it ended up making sense.
Joseph Michelli, motivational speaker, psychologist and author of such well known books as "The Starbucks Experience," referenced Ms. Turner's song at the ICMI ACCE conference in New Orleans to convey the importance of developing connections with customers.
Michelli is currently writing on a book about Zappos.com and related a few stories about how this online shoe company connects to the customer. First, the company really wants their call center agents to love what they are doing. He said the company requires all employees to go through rigorous training and to understand  the company's core values as well as its goal to deliver "happiness'' to customers.  In fact, when new call center employees completes their training, they can decide to opt out if they believe Zappos.com isn't the right fit for them and the company will pay them up to $4,000 as a goodbye, Michelli said.
But these agents need to be really good at what they do.  Michelli recalled an instance when a customer wanted to place an order for a certain kind of sneaker. When the customer service agent discovered it was not in stock, she directed this customer to a competitor that did have the shoe by sending the customer the competitor's link and then giving them a coupon for the next time they did business with Zappos.com.
"They want to say they are more concerned about you than that particular sale,'' Michelli said.
Also, there is a high probability that customer will tell that story to friends, who will most likely consider Zappos.com the next time they want a pair of sneakers.
Michelli said the true art to managing the customer experience is to create "a unique, memorable and easily relatable experience.'' It costs a lot less than traditional advertising and can have much longer lasting impact.
The author said the companies most successful at managing the customer experience are the ones who have a clear "why we serve'' statement.
The "why we serve'' message needs to be precise and shouldn't be mixed up with mission statements or company values, Michelli said.
At a book signing after his speech, Michelli said a company needs to figure out this simple statement by asking itself what it is that it does very well. The call center, he added, could likely give the company great insight because it should know what is going on with the customer.
---
June 12, 2011 1:19 PM
Contact center managers headed to New Orleans for the ACCE conference this week might be a little befuddled by the Voice of the Customer theme. That's not exactly new. Haven't contact centers been pretty much doing nothing but hearing the customer's voice for years?
"Smart phones, social media and all these ways to interact have created a need to listen to customers and build products or services around what they are asking for and what they say is imperative," said Brad Cleveland, an advisory board member of the International Customer Management Institute,
which runs ACCE.
Turns out, there really is a big difference between "hearing" and "listening." (This is reminding me of a lecture I frequently give my children, but that's another story).
For starters, if you don't have a listening strategy that extends out to social channels by now, you should figure that out – and fast.
But most companies know this. They understand that they need to listen to what customers are telling them and respond to it. What they need to know is how to take the idea of Voice of the Customer and move it from concept to implementation.
When asked what he thinks is keeping contact center managers awake at night, Jorge Blanco, vice president of contact center marketing at Avaya said "it's when they know they have a problem and they don't know how to solve it."
So, here's hoping that some of the ACCE sessions and workshops will give companies real answers to some very basic problems. For example, Lori Bockland, president of Strategic Contact Inc., is leading a "Contact Center technology 101" workshop that will cover the basics on technologies every call center needs.
There's also a scheduled keynote from the folks at Comcast who will be talking about how to best integrate social media in a company's customer service strategy.
ICMI's Cleveland said the impact of social channels and mobile communications has "created more change than we've ever seen."
"Social media is seen as exotic and new, but really, customer relationships aren't new," Cleveland said. "It is just scale. We've got to use what we've learned all these years."
---
June 7, 2011 5:11 PM
The term customer experience management has come to mean so many different things that it almost has no meaning at all.
But one group wants to change that.
The Customer Experience Professionals Association (CXPA) was launched in late April and last week reported it had built its ranks to about 200 participants. The good news is there is a big chunk of end-users in the group who are actually charged with managing customer experience programs at their companies. Although vendors are in CXPA, it isn't just another vehicle for selling software solutions.
"The topic is so broad, there is a lot of demystification needed,'' said Karyn Furstman, vice president of customer experience at Safeco Insurance in Seattle and a CPXA member. "For people trying to drive this work, there is a need for sharing best practices.''
In general, customer experience management refers to the management of the full customer lifecyle, from when a customer may first be considering a product through the completion of a transaction and ongoing support. Because it addresses the full lifecycle, customer experience management hits every segment of a company's operations, making it a highly complex undertaking.
Industry consultants Bruce Temkin and Jeanne Bliss saw the need for a forum for customer experience professionals to exchange knowledge on what can be a very challenging topic. They created the CXPA with a group of founding members and a set of Gold ($25,000 annual fee), Silver ($10,000) and Bronze ($5,000) vendor sponsors. Annual corporate membership fees are $2,500 to $10,000, depending on revenue size and individuals can join for an annual fee of $195.
In exchange for the annual fees, members get access to resources such as white papers and webinars. Online forums and topic-specific communities are being set up for members to network and learn from each other.
For example, the CPXA plans to take on some of the thornier issues around customer experience management, such as the corporate politics that can get stirred up when an organization tries to implement a cross-functional project.
"You need teams of executives to manage the political issues, '' CXPA's Bliss said. "We work to engage the executives. We ask, 'Do you understand what it is that is growing your customer base? It is easy to say you want to do this, but here's what it will involve: re-crafting your business.''
Bliss acknowledges that a key sticking point is compensation. Too often divisional managers are compensated for their own team's performance and therefore have little incentive to join a cross-functional effort. However, she also said it is a mistake to attach financial compensation to these projects at the start. "People can work the system,'' she said.
Instead, Bliss advises companies start with simple process changes and reward managers "when customer complaints go south.''
Adobe Systems Inc., a CXPA gold sponsor company, said it is sidestepping internal politics by relying on a small "SWAT team'' to help implement customer experience management procedures, according to Ben Watson, a principal customer experience strategist.
Watson said his group is an off-shoot of marketing and is charged with providing customer-focused changes to a variety of teams within Adobe. "We can change a small part of a process if you simply put an outside-in focus on it. We can help people see why they weren't being customer-centric.''
Bliss said she thinks building a "community of like-minded people'' will help advance the profession.
"One of the things about this work is you sometimes feel like you need a rubber room,'' Bliss said. "So this is a community to share experiences with.''
---
May 27, 2011 2:09 PM
For some Oracle Siebel customers, the free service ride is over.
If you are currently running Oracle Siebel 7.8 X, you will be required to start paying for Extended Support beginning Wednesday, June 1.
In May 2010, Oracle moved the 7.8X customer base from Premier Support to Extended Support and told customers it would waive the support fees for one year. So, time's up.
Oracle officials had no comment as to why the company waived the fee in the first place, or why it will now start charging these customers.
"Oracle would like people to upgrade and they say that 62% of their customers are on 8.0 or above," said William Band, an analyst with Forrester Research Inc. "This time a year ago they may have had some resistance [from remaining 7.8x customers] and so they waived the service fee so as to not rock the boat, and now they are putting it back in. "
In announcing this change, Oracle gave a rundown on support options now available for the Siebel base. Also, it provides details on its support offerings in its Oracle Lifetime Support Policy for Oracle applications, an online document dated April 2011. Here are the choices:
Premier Support. In order to get this top-level support, customers are required to be on Siebel 8.0 X or higher. The premier support product offers a standard five-year support policy. This "award-winning, next generation support program'' is no longer offered to 7.8X users.
Extended Support. With this plan, customers of 7.8X will receive support from the Oracle Global Customer Support group and have access to 7.8X fixes. Extended Support is offered as a three-year program.
Sustaining Support. For customers opting for this service level, they can stay on 7.8X and receive support from the Oracle Customer Support group. This plan provides access to existing 7.8X fixes, but not those created after May 2010. Sustaining support plans are available to either Premier or Extended Support customers for when their current plans expire.
If you are a Siebel user, let us know how you are navigating through the support changes. We would like to hear about your plans. Contact Rose Cafasso at rcafasso@techtarget.com
---
May 13, 2011 2:22 PM
You know something is over-hyped when even marketing folks are tired of hearing the big sell.
So, when a group of 300 of IBM's customers and prospects in the marketing field were recently surveyed about their social media plans, about half said they are using social media. The responses showed "enthusiasm is tempered," IBM said.
The surveyed indicated many marketing groups are in experimental phases with social media tools to extend marketing operations and report more success with targeted trials rather than a broad strategy.
This and other survey results were reported at IBM's Marketing Innovation Summit held in Boston earlier this month.
Jay Henderson, a director of product strategy at IBM who conducted the survey, said the companies finding success with social media in marketing are conducting disciplined and focused pilots rather than simply putting the company out on social channels without a clear goal. In some cases, companies have performed research as simple as determining which channel – Facebook or Twitter – is more suited to reach new customers by running a test for several weeks on both and then identifying which channel did better and why.
Among other findings, the IBM's survey showed:
An increasing use of mobile device support. About 40% of the 300 surveyed are using mobile marketing tactics with another 20% plan to do so within a year.
A more focused set of demands for IT. When asked what their top organization concern is, more than 60% said they need bridge the "data analysis to action" gap. Last year, respondents had a more general need of "IT support of marketing," Henderson said. The survey showed many marketing groups are now "almost overwhelmed by all the data they have" and are seeking IT assistance to help them better analyze data coming in from a variety of channels.
Marketing groups want integrated software to do their jobs, with 90% of respondents reporting interest in integrated suites.
---
April 22, 2011 2:02 PM
Paul Greenberg, probably the closest thing the CRM market has to a rock star, is preparing to share his wisdom and fame — like Paula Abdul and Steven Tyler before him.
Paul, the author of CRM at the Speed of Light, president of the 56 Group LLC and longtime contributor not just to SearchCRM.com but CRM outlets around the globe has an interesting idea — CRM Idol.
Essentially it is a contest for some of the less-known vendors with CRM-related product talent to get some exposure. Paul lays out all the details for entry and inclusion in his blog.    
There will actually be two separate contests, one for the Americas and one for EMEA. Judges will winnow 40 entrants down to four finalists based on one-hour demos. SearchCRM.com, as well as other media outlets, will publish the reviews of all the entrants.
Additionally, the four finalists will each create a 10-minute video that another group of judges as well as the public at large can vote on, thus the American Idol tie-in. We'll post those videos here where people can vote.
 So, why should you as a buyer of CRM software or a practitioner care?
Well, there are a lot of small CRM or particularly niche vendors out there that you may not even know about. SearchCRM.com tends not to provide a lot of coverage on them, because without a large customer base or well-known brand, our readers don't tend to have a lot of interest in them. However, just like that Texas waitress with a great set of pipes, there are some that are capable of very interesting things, yet toiling in obscurity.
Additionally, the contest offers not just exposure for technology providers, but a chance to learn about a new technology talent and have it vetted by some industry experts (and don't worry, Paula Abdul isn't a panelist here, either). There may be a solution to a problem you didn't know you had, or a clever answer to one of your most vexing CRM problems.
Those interested in entering should contact Paul through his blog and those looking forward to the contest should stay tuned here. It may not have the flashing lights, live band and artificial drama of American Idol show (and I'm certainly no Seacrest) – but we're hoping to give some exposure to emerging ideas and lesser-known CRM talent.
UPDATE: Paul has "officially" launched the event. An updated list of the criteria, judges, prizes and background for CRM Idol is all available at his blog and a Twitter hashtag has been established at #crmidol.
---
April 21, 2011 1:47 PM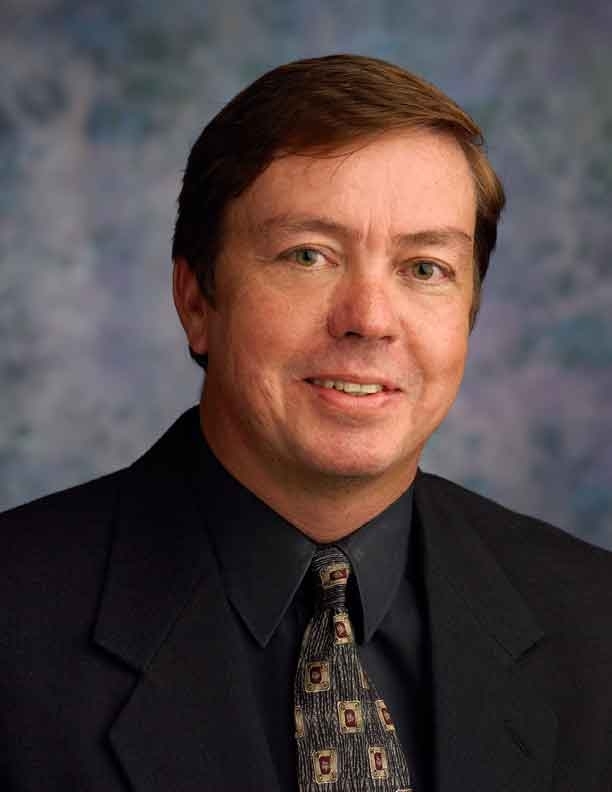 Larry Ritter, vice president of product management at Sage CRM joins SearchCRM.com as part of our regularly scheduled podcats.
In this 16-minute podcast, Ritter discusses Sage's approach to the cloud, which is a bit different from its competitors across its various CRM products, RESTful architecture and what it means for customers, and the impact of social CRM and communities not just on the marketplace but on Sage's operations itself.
Sage is the maker of ACT! and Saleslogix. Here is a short demo of Saleslogix.

Standard Podcast
[ 16:36 ]
Play Now
|
Play in Popup
|
Download
---
April 15, 2011 7:16 PM
Microsoft's annual business applications conference finished up this week in Atlanta and, not surprisingly, there was little news around its CRM product.
Microsoft has been pushing to get out its Dynamics CRM Online product for a while and, now that it's out, seems to be taking a breath. The focus at Convergence was instead mostly around the update to Dynamics AX and, to a much lesser extent, its plans for ERP in the cloud. Details of its cloud strategy were few, in fact, my colleague Barb Darrow revealed more about what Microsoft had up its sleeve in her scoop before the show than anyone from Redmond bothered to share with the press and analysts who attended.
That's not to say CRM news was entirely absent from the show. Microsoft has been targeting Salesforce.com Continued »
---