---
October 20, 2011 7:39 PM
Next week, a group of marketers will take a stab at setting up standards for social media measurement.
The meeting, called the Social Media Measurement Standards Conclave, will take place in Durham, N.H. and include representatives from Procter & Gamble, SAS, Thomson Reuters, the Web Analytics Association, Public Relations Society of America, Word of Mouth Marketing and the Association for Measurement and Evaluation of Communications.
Any results could be a huge boost for social CRM practitioners, many of whom are struggling to figure out how to track and quantify social activity. With a set of agreed upon measurements, marketing, sales, and customer service groups could speak a similar language and communicate the value of what they are doing. They could stop wasting time on dead-end social efforts and shift to practices that advance a company's marketing goals. (Not to mention show top management the payback so they can get more funding).
Then again, this group could be just another voice in an already noisy marketplace.
It is precisely all that noise that drove Katie Paine to start a standards effort. Paine runs KDPaine & Partners, LLC, a consulting firm that has been measuring marketing and communications results since long before the social media. KDPaine & Partners is hosting the first conclave.
"Social media measurement standards are the marketing equivalent of 'family values' and 'homeland security,' '' Paine said in an email. "The words are being tacked onto every other press release and they mean totally different things depending on your perspective."
Paine said she thinks the best shot at progress next week will come in the area of setting definitions. For example, even the term "click through" can be interpreted in different ways. Another possibility with be clarifying the differences between web site terms such as unique and repeat visitor as well as unique browser.
"Everyone wins if we can make the terminology clearer," Paine said. "Right now people say they want standards, but they don't know what standards they want."
Paine said it would be a success if the group could simply agree that there aren't exact social media measurement equivalents to traditional marketing measurements, such as Ad Value Equivalency or Gross Ratings Points. Then the group could identify emerging best practices and help the market "get rid of overblown claims, fraud and [marketing that is] misleading the customer."
October 5, 2011 7:15 PM
I happened upon a 2009 podcast my editor did with an industry analyst in which they discussed social media and listening to what customer are saying to help create an engagement strategy.
And now, two years later, we are still talking about listening to customers? Apparently so.
As companies continue to wrestle with social engagement strategies and wonder what it is their customers want to hear, how about this for a suggestion:
Why not just ask them?
That tip comes courtesy of Biz Stone, co-founder of Twitter, Inc., who shared his thoughts about customer engagement during a keynote presentation at the Direct Marketing Association annual conference in Boston this week.
Stone recounted the early days of Twitter, way back in 2006, when even some of his friends called the micro blogging service "an irrelevant toy." He told a story about JetBlue, one of the first corporate adopters. As Stone tells it, the airline was not sure what to do with Twitter, so it used the channel to push press releases.
 "No one seemed to care," Stone said.
 In frustration, a JetBlue staffer finally tweeted, "What do you want us to tweet?"
 Sure enough, customers responded with suggestions on what kinds of information they wanted, like weather and travel tips. 
 The customers essentially told the airline, "We want you to drop the PR shield and talk to us," Stone said. "So, they changed their strategy and started talking to people."
 "They occasionally throw in press releases, but now they are more well-received," he added.
 But chances are customers will not be interested in small talk and certainly not a low-value press release, even if it is on an only occasional basis.  The Twitter co-founder also said customers are looking for "deeper relationships" with companies and are "looking beyond the basics."
Stone's suggestions were echoed at a DMA panel discussion that focused on customer interaction. Several marketing chiefs noted the importance of finding out how customers want to engage before making outreach.
"Proceed with caution," said Gregg Aamoth, vice president of customer marketing systems and privacy at Macy's Inc.  "You may think you know your customer, but we don't know everything."
Aamoth said Macy's sends out surveys to customers asking them to identify the information they want and how they prefer to receive it. The goal is to avoid using a promotion or sales pitch as a first-time contact because that can irritate customers.
"Find a way for them to tell you how they want to communicate," Aamoth said
Margot Vaughan, a senior vice president and global practice leader of Mastercard Advisors Services group, recommended a simple shift in thinking so companies look at the customer as someone "you are speaking with, not to." The subtle change could help make for richer engagement.
"If you don't give them value, they will know," Vaughan added.
---
September 30, 2011 12:49 PM
Could a CRM data management battle be coming?
 Salesforce.com did a curious thing recently. First it made a big deal at Dreamforce about a new database feature called DRO, or Data Residency Option. Then it decided it didn't want to talk about it.
DRO would let customers keep some CRM data on site and some in the cloud. The feature could be a big boost to customers in regulated industries that may have been reluctant or unable to use a cloud-based CRM because of data privacy and security issues.
When asked to comment about how customers might construct this data environment, a company spokesman said Salesforce.com would talk more about it when DRO became available in 2012.
Well, Salesforce.com may have nothing to say right now, but, not surprisingly, its competition is happy to weigh in on CRM data management issues.
Microsoft, for example, responded to a request for comment with a statement noting that it already has a capability similar to DRO but doesn't often recommend it.  
"Microsoft Dynamics CRM does have the capability to split data in the same data set between cloud and on-premises deployments," the company stated. "However, we recommend that customers keep these data sets together either on-premises or in the cloud, which they can do with Microsoft Dynamics CRM given its deployment options."
Microsoft asserted there are potential performance problems with splitting where data resides. "One reason for this is that for reporting and many transactions, etc., customers will be joining data sets that reside across networks (internal/ external), which depending on network speeds, etc.,  could result in less than optimal experience."
Meanwhile, SAP came at the CRM data issue from a different angle.  It responded to a request for comment about DRO by noting its in-memory database, known as HANA, would make the data location issue secondary because HANA is able to cache data from various sources and process it more quickly.
"Think of it as a new data platform," a company spokesman said. "It replicates data from the CRM database, front-end mobile system or the cloud. You can have CRM on premise, cloud, or mobile. This is irrespective of where the data is."
So which vendor seems to have the better CRM data story?  Too bad Salesforce.com isn't joining the discussion because some industry analysts are saying DRO could have real impact for customers.
For instance, Ray Wang, CEO and principal analyst with Constellation Research, for instance, considers DRO "a big deal."
"This issue is not that data can be kept on premise," Wang said. "It's more about how do you [manage data] without violating laws. By providing DRO, you are allowing companies to take advantage of the cloud while complying with legal requirements."
Other analysts agreed DRO could be a game-changer for companies who have held off on considering the cloud because of privacy and security issues.
DRO "opens the door for a broad base of users who have been hesitant," said Jeff Kaplan, managing director of ThinkStrategies. "So, this basically makes the entire marketplace open to adoption of SaaS."
And Paul Greenberg, president of The 56 Group LLC, said that Salesforce.com is the first company he knows of who will be providing a choice of where to put data on such a granular level.  Salesforce said at Dreamforce that customers could select data fields to reside on premise and assign other data fields to the cloud.
"For now, this locks, Salesforce's position as the leader in SaaS and cloud applications," Greenberg said.
But which vendor will own the story about CRM data management?
---
September 8, 2011 6:00 PM
The recent bankruptcy of bookstore chain Borders Group Inc. may be just another casualty in the retail market, but it also raises ethical questions for any company offering a customer loyalty rewards program.
What responsibility does a company have in protecting and informing its customers about the use of its CRM data, especially in the event of corporate changes such as bankruptcy? Most companies do spell out their policies, but the information is often in densely worded privacy documents. Is it strictly the consumer's responsibility to dig out all pertinent information, or could companies do more to inform customers about CRM data usage?   
StorefrontBacktalk, a blog for IT and e-commerce retail executives, was first to raise concerns about these CRM data issues related to the book store. It blogged about Borders' demise and asked questions about  where the book store's CRM data would end up (subscription required) if it was sold as an asset of the company.
Some industry analysts suggest that's a question all companies should consider.
 "It's going out of business, so [other companies] may not care," said Kimberly Collins, a research vice president at Gartner Inc. in Stamford, Conn. "They may feel there is no backlash, but I think it sets a bad precedent if that data is sold. It could impact how customers feel about giving information to other loyalty programs."
Borders, like many retailers, offered customers a loyalty agreement governed by a privacy policy. 
In its privacy statement, the company spelled out the many different potential scenarios for its customer data, and this information was and still is readily available to customers.
It included the following statement: "In the event that Borders or all of its assets are acquired in such a transaction, customer information would be one of the transferred assets."
Borders did not respond to a request for comment on this story.
But should companies take this a step further and more clearly communicate to their customers about what could happen to their information?
Existing privacy policies are often wordy and difficult to read. Opt-out options are available, but customers may not be clear on just how to take advantage of these.
Take Starbucks, a company well-known for its loyalty program. According to the Starbucks Privacy Policy posted on the company's website, "in the event of a merger, acquisition, financing, or sale of assets or any other situation involving the transfer of some or all of our business assets, Starbucks may disclose personal information to those involved in the negotiation or transfer."
Further, Starbucks customers may not be aware of all the information the company is collecting about them. For example, it states in the privacy document that "if you use our mobile applications to buy goods using a Starbucks Card, information such as your device ID, your location and stores near you and visited by you may be collected."
A Starbucks spokeswoman declined to comment for this article.
 "Companies have to be very careful," Gartner's Collins added. "Companies need to understand where the data is, who owns it and what others can use it for. Then, take the high road and have a plan for this data."
At a minimum, Collins recommends that organizations create a policy around customer information and be explicit about what happens "when data is exchanged."
Collins noted that many consumers may not be aware of the potential for their information to be used by organizations beyond the one with which they have the loyalty agreement.  She cited the airlines as an example. Often they will need to share information with partners that provide the merchandise customers collect from their frequent flier miles.
Or, take Barnes & Noble Inc. and its co-branding policy spelled out in its privacy statement:
"If you provide information in connection with such co-branded service or feature, that information may be shared between Barnes & Noble and the third party. Although Barnes & Noble's treatment of the information is governed by this policy, the third party's treatment of your information will be subject to the third party's privacy policy."
A Barnes & Noble spokeswoman declined to comment.
While the reaction to the Borders' CRM data uncertainty was minimal, that may not always be the case.
"Loyalty marketers need to keep watching which way the wind blows," said Suresh Vittal, an analyst and vice president in the customer intelligence practices at Forrester Research Inc., in Cambridge. "If there is a consumer backlash — which there doesn't appear to be — against companies who are unclear about how they guard their data, then they will have to make consumers aware of how this data is protected."
---
September 7, 2011 7:35 PM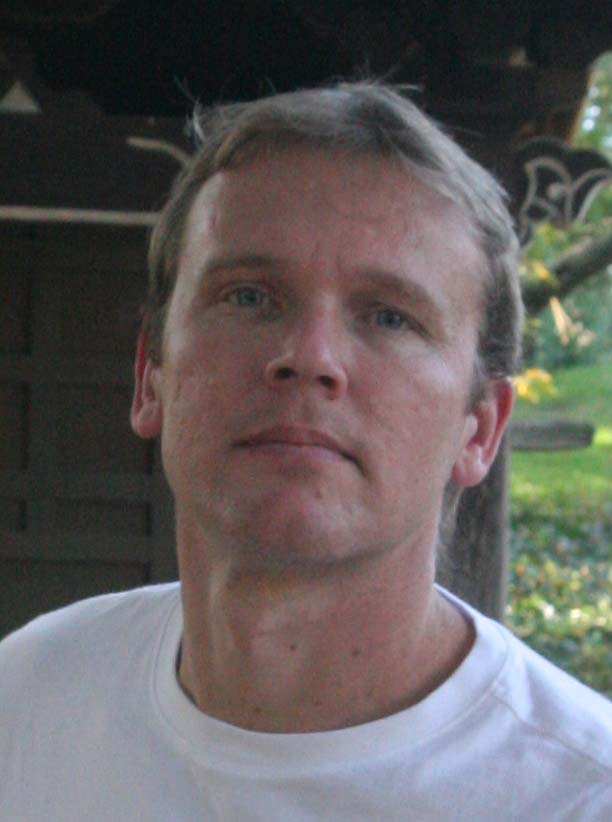 Profile: Barney Beal
The reviews are in and so are the envelopes.
 Paul Greenberg's labor of love, CRM Idol, has entered its next phase. Greenberg and his panel of judges, Jesus Hoyos, Esteban Kolsky, Denis Pombriant in the Americas and Silvana Buljan, Mark Tamis and Laurence Buchanan in EMEA, have painstakingly reviewed 39 small CRM-related technology companies.
 While the project makes for a fun contest, it also makes for a useful research tool. For people searching for a specific application and unfamiliar with some of the names on this list, the reviews can hopefully offer some quick insight.
Additionally, in keeping with the American Idol spirit of the competition, Greenberg and Co.  have whittled Continued »
---
September 2, 2011 3:55 PM
So, you have a great social marketing strategy built around really good content. Well, guess what? You might not be doing enough, according to one social media expert.
"Many people are focusing on content," said Gary Vaynerchuk, author, consultant and entrepreneur. "I focus on context. That's the battle."
Vaynerchuk, author of Crush It and The Thank You Economy, was a featured speaker at Dreamforce, the Salesforce.com annual user conference held in San Francisco this week. He asserts that social media tools should be used to help companies make connections with customers and establish "context," so customers relate to and continue to respond to a company on an emotional level.
"Context is the modern day autograph," Vaynerchuk added, referring to the emotional link many people feel when connecting with a celebrity or sports hero.
Content, on the other hand, is so plentiful on the Web that it is increasingly difficult to stand out. "What breaks through?," Vaynerchuk asked. "People's eyeballs are spread in ways we couldn't have imagined. The emotional equity is what it's all about."
The key, however, is to find techniques to create context that will not break the bank. With tools such as Salesforce.com's Radian 6 social monitoring tools, companies can gather information from public channels and create profiles of individual customer's interests. At Dreamforce, KLM Royal Dutch Airlines was featured in a keynote address for its use of social tools to pinpoint individual customer's interests and then delivering small gifts to these customers as they waited in airports to board KLM flights.
But should companies need to do this?
Plus, I wonder how a company can sustain such a strategy.
Vaynerchuk, who first made a name for himself producing videos to promote his wine business online in the late 1990s, said the trick is to figure out what will work with individual customers. Some customers will be won over by freebies, while others will be more interested in information to help them do their jobs better, he said.
"It is not necessarily about giving away stuff, it's giving something that's truly helpful," Vaynerchuk said.
He also warned that companies need to be careful not to jump on the giveaway bandwagon. "What if 10 brands did the KLM thing -that would be annoying," Vaynerchuk added.
The consultant said creating context for business-to-business companies is a challenge. Often they do not know where their customers are online and, once they find them, they promote their brand instead of first engaging the customer.
Vaynerchuk said when he began promoting his wine business online, "no one knew who I was." Instead of promoting his company, "I started talking about wine, not me," and found other companies starting to engage with him because they wanted to talk about wine.
But it is difficult to define or determine ROI for creating context. One example from this past summer makes me wonder how a company can assess the gains or losses from connecting. This case involved Peter Shankman, a popular blogger and author of Customer Service: New Rules for a Social Media World with more than 100,000 Twitter followers.
Shankman tweeted that he would love a steak from the renowned Morton's The Steakhouse in New York City when he arrived from a flight to Newark Airport.
As Shankman tells it, he was got off the airplane and a Morton's employee presented him with the steak. Shankman then tweeted about this experience and received a mix of responses, with many followers praising Morton's great customer service and others giving a negative spin, claiming Morton's would not give the same service to lesser known customers.
So, what's the net result? Shankman was already a fan of Morton's. Did the steakhouse endear itself to a whole new crop of customers? Or was the maneuver perceived as too much of a publicity stunt  — the kind that generates ill will.
If you have thoughts on emotional connections, let me know. But don't send steak. I prefer cheeseburgers.
---
August 19, 2011 1:22 PM
All the bells and whistles of sales force automation cannot fix a lousy sales hire – but more sales teams claim to be getting that message. 
Recent research on hiring practices by CSO Insights show that more than 42% of approximately 2,000 sales organizations surveyed in the Sales Performance Optimization 2011 report, reveal they believe their hiring process "needs improvement."
That percentage is better than last year's figure of 46%. Also, 7.3% of this year's respondents said their hiring approach "exceeded expectations," up from 5% in the previous year.
Barry Trailer, a managing partner at CSO Insights, a sales consultancy jointly based in Denver and San Francisco, said the results reflect an organization's subjective view of how they see their own performances, rather than an independent evaluation.
Despite the upswing, the results show many organizations continue to fall victim to very basic hiring mistakes, such as unsophisticated interview practices involving the wrong questions and interviewers.
"A lot of folks still go by gut feeling or look for people who remind them of themselves," said Trailer. "There's a lot more to it than that."
But the bad interviewing is really just a symptom of a bigger problem, he added. Many companies fail when hiring salespeople because they haven't yet grasped their own sales process, nor do they understand how their customer relationships work.  
Trailer asserts that until a company can understand those issues they may persist in a repetitive cycle of bringing in the wrong salespeople.
CSO indentifies four levels of sales processes, starting with a "random process" in which no steps have been formalized, to a top-level "dynamic process" in which companies not only have formalized sales processes but are able to adjust them as circumstances change.
Companies need to identify not only where they are on the spectrum but where they realistically want to go. Then they should apply that knowledge to the hiring process to help zero in on candidates who will make a good fit.
Trailer noted that many companies now rely on personality testing and other compatibility assessments during the interview process. He stopped short of recommending these tools, noting that he has seen "mixed results."
Again, if a company doesn't understand its own sales operations or customer interactions, all the psychological revelations in the world will not guarantee the right person for the sales job, Trailer said.
---
July 29, 2011 7:13 PM
Eric Schwartzman, a social media consultant, has an interesting way of explaining the difference between traditional marketing and social marketing. He likens traditional marketing to a cash transaction. It involves two parties and once the deal is done, well, it's done. Social marketing, on the other hand, is like using a credit card because there's a digital record.
Ah, the digital record. That's what can get executives so freaked out about social media – the permanency of those records, warts and all.
Schwartzman, who co-authored Social Marketing to the Business Customer  with social media expert Paul Gillin, understands that getting executive buy-in on social marketing projects is no easy task.
He recently offered up a list of tips to help get that buy-in during a Social Media Today webinar. Here are just a few of his suggestions:
1-Present real evidence to executives, not just technology promises. That means collecting data about your customers and market from multiple social channels. Don't think that social channels mean Facebook and Twitter only. Go to other online communities (and don't forget YouTube.) This can seem like an overwhelming task because of the sheer volume of information. Schwartzman said the issue for many people is they haven't figured out how to filter all that data. Often, people will search only their company's name or brand.  Schwartzman suggests initially working with Google Analytics to help determine the best keywords for searches on your customers and market. Once you have the data, you can demonstrate to executives that their customers (and competitors) are engaging online and your company needs to be there.
2-Position a social project as an extension of existing operations, like marketing or customer service, rather than some newfangled approach that instantly gets an executive's hackles up because he or she doesn't know what you are talking about. A company is already invested in marketing and customer service, so show "how you can do these things more effectively and efficiently," Schwartzman said.
3-Understand you could have a problem with "digital illiteracy." This is a touchy subject. Many executives do not have time to stay current with social media tools and you need to carefully navigate through this problem. Internal training programs or industry workshops could work, depending on the corporate culture.
At an IBM marketing conference earlier this year, Matthew Smith, vice president of CRM at Best Buy Co. Inc., recommended that executives bring social tools into their personal lives so they can keep abreast of the social arena. This could mean taking the most simple of steps, like maintaining a Facebook page or posting photos on ww.flickr.com.
---
July 21, 2011 7:39 PM
If sales people want to use social media tools to increase sales, then they need to respect the nuances of the social world and not club people over the head with their social presence.
I take liberties with the phrasing, but it is essentially the advice from Bill Patterson, product planning and marketing lead for Microsoft's Dynamics CRM line and Douglas Hannan, who runs ibm.com in North America for IBM. The two marketing honchos offered insights and social selling tips on a recent Social Media Today webinar, "Can Social Media Boost Sales?"
"If it was all just about followers, we would be trying to replicate Charlie Sheen," Patterson said.
Not that all sales people are aggressive.  But many are challenged to reign in that drive to sell.  
In June, social media expert Erik Qualman, author of Socialnomics: Socialnomics: How Social Media Transforms the Way We Live and Do Business, expressed a similar view on social behavior.
  He said folks new to social media often feel they need to sell as soon as they get on a social channel in order to justify being there. He equated this tactic to walking up to a group of people and interrupting them to talk about how wonderful you are. As my kids would say:  major fail.
Instead salespeople need to focus on creating social exchanges with the customer and be   willing to giving the customer some kind of assistance, such as links to content, that may not lead to an immediate sale.
 Social selling "isn't a new way to spam people, " IBM's Hannan said. "Many of our messages are about content that help customers make decisions. So, it really is about helping those business professionals. Obviously some of that is about IBM products."
Patterson said Microsoft relies on these four policies to govern its social selling:
 Listen first and do not use social channels to drive a certain agenda. "We use it to understand patterns and data in real time," Patterson said.
 Give value before you get value. Customers use social channels to establish trust with their vendors and that will not happen if sales people see social channels strictly as lead cultivation.  Answer customer questions and concerns before making a pitch.
 Respond to customers. Get the answers out to customer on public forums. "The point is in answering the question," Patterson said. "The simple act of response gives folks the impression that there really is someone at the other end of the Twitter handle."
Do not dictate a salesperson's online messaging. "We try to set a direction, and then have it personalized and localized," Patterson said. The big mistake is to create canned messages and force salespeople to use them. Customers catch on quickly and find it off putting. "We don't want to send an unoriginal message globally that may not even translate well," Patterson added.
---
July 14, 2011 1:52 PM
If you are in the market for CRM software, you are in a good spot. Two analysts firms are predicting plenty of growth and lots of healthy competition – good news if you can go shopping.
Recent market projections from both Gartner Inc. and International Data Corp (IDC) indicate it is all up from here in the CRM segment, or it is until at least midway through this decade.
Gartner predicts that the CRM segment of the software as a service market (SaaS) should hit about $3.8 billion this year, up from $3.2 billion in 2010. That total puts CRM in a lead position in the overall SaaS market, which the research firm said should generate about $12.1 billion in revenue overall. The market total represents a nearly 21% improvement from a year ago.
Further, Gartner said it anticipates the overall SaaS market to hit $21.3 billion in revenue in 2015.
The Gartner research shows that CRM is leading the SaaS pack because much of the earlier hesitation about moving customer systems off site and into the hands of a third-party provider has dwindled.
Worries about security and availability are giving way to a comfort level, in part because this market segment is no longer brand new, Gartner noted. It is also the result of the increasing competition in the CRM space where "megavendors'' are now cloud advocates and are therefore giving the SaaS model even more legitimacy, Gartner added.
Meanwhile, IDC is forecasting the CRM applications market will top $18 billion this year, up from $16.5 billion in 2010. The IDC results include applications sales in both on-demand and on-premise markets and cover customer service, marketing, sales applications and contact center software.
IDC said it expects the CRM industry to remain a "vibrant market,'' in part because customers are looking to CRM vendors to help them with social networking and social analytics.
Even the contact center market, which has experienced a "modest'' decline last year, is expected to turn around and could report a 5% improvement in revenues for 2011.
---