---
March 5, 2012 4:25 PM
Explaining PCI DSS compliance to contact center professionals is a different conversation than  with security pros. In the first of this two-part podcast, Lori Bocklund and Diana Kelley discussed the physical contact center and PCI compliance.
In the second podcast, Lori and Diana discuss ways that contact centers can prepare themselves for a PCI DSS audit, how much they can do themselves and how PCI affects some of the emerging contact center technologies like call recording and how to ensure compliance with email and chat.
Highlights of part II of the podcast are listed here:
00:30 How does PCI affect how contact centers address staffing, technology and process decisions?
2:15 How can contact centers prepare themselves for a PCI audit?
3:45 Can you do a self assessment or do you have to bring in a QSA? (well known term?)
8:30 What impact has PCI had on operational issues with things like home agents or outsourcing?
10:15 If I am using home agents what controls need to be in place?
12:20 How does PCI compliance affect things like average handle time and the customer experience and how are contact centers addressing that?
13:30 How does call recording, text and chat impact PCI compliance?
18:00 What about other sensitive data like social security numbers or health care information that contact centers need to think about putting controls around?

Standard Podcast
[ 22:07 ]
Play Now
|
Play in Popup
|
Download
March 2, 2012 8:07 PM
Has the contact center entered a police state? That's the question Lori Bocklund posed on a recent call center blog post after coming across some surprisingly stringent requirements during an audit for the Payment Card Industry Data Security Standard, the security standard for all companies accepting credit card data.
Raised cubicle walls, safe rooms for credit card data, different colored badges for different agents – it all seemed a bit draconian. Yet, many contact center managers are struggling with some of the stringent requirements for PCI DSS when they first run across them. It may not be a police state, but most contact center professionals need some help and advice. The security professionals often responsible for PCI DSS projects do not always understand the operations of the contact center, what's important and what's not. And the same goes for contact center managers dealing with PCI DSS auditors.
In an attempt to get the two sides together, SearchCRM.com News Director Barney Beal delved into some of these issues with Lori, president of Strategic Contact Inc., a call center
consultancy and Diana Kelley, a partner with Security Curve.
The roundtable discussion covers PCI DSS compliance across a multitude of topics in two parts. In the first part, Diana and Lori discuss the physical requirements for complying with PCI in the contact center, the importance of clear communication between contact center and IT/security professionals and what Lori's recent experience revealed about some unexpected requirements.
Highlights of first podcast are listed below: 1:00 Lori's experience with a recent PCI audit regarding physical facility specifications
2:15 Are some of the physical requirements surprising people? (Maybe: Why are some of the physical requirements are surprising organizations?)
5:05 The PCI Security council talks about "best practices" and "common sense" steps but why is it so confusing to contact center professionals?
7:55 Has there been a shift in contact center responsibility for security? How so?
9:52 Does Lori's experience jive with what Diana has seen from security professionals? What are the areas of PCI compliance open to interpretation? How do you deal with contact center with software vendors? (reread last question, not sure what you're trying to say)
15:45 How can you address specific issues with an auditor?

Standard Podcast
[ 17:10 ]
Play Now
|
Play in Popup
|
Download
There's more information across SearchCRM.com, SearchSecurity.com and the web in general for contact center professionals interested in PCI DSS compliance.
SearchSecurity.com did a lengthy special report on PCI compliance featuring video of Diana Kelley and other PCI experts.
The PCI DSS standards body has offered some PCI compliance tips for contact centers.
Finally, the PCI standards body's website is a valuable resource for organizations preparing for an audit.
---
January 25, 2012 7:09 PM
The traditional barriers to a successful CRM implementation have largely been identified and addressed — user adoption, integration, customization – yet the solution to one problem remains frustratingly elusive – data quality.
Forrester Research analysts Kate Leggett and Rob Karel issued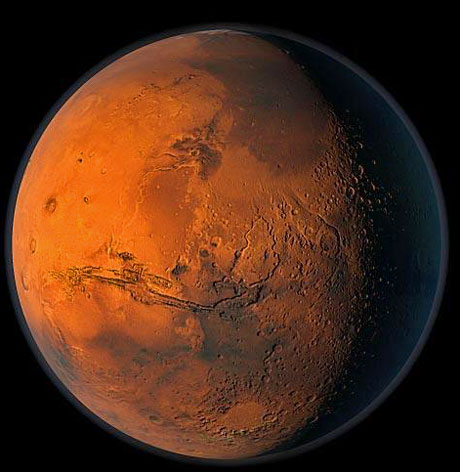 a report last month that points out the disconnect between customer service operations and data management professionals. They write:
Business process professionals supporting customer service operations understand the need for data but do little to take responsibility for its quality. Data management professionals on the other hand drive master data management (MDM) strategies to ensure delivery of a single trusted enterprise view of data to the business, but they struggle to engage business stakeholders to support and participate in traditionally IT-driven data quality efforts.
So, customer service doesn't understand data quality and IT doesn't know how to talk to customer service. Sound familiar?
Data quality has plagued the enterprise for years. Forrester cites a recent survey which found that only 38% of business process professionals who are working on improving their CRM-related processes have evaluated data quality.  Only 30% working on customer-facing processes proactively monitor data quality.
Why is this lack of attention to data quality it so pervasive? I chatted with Leggett about the topic and she Continued »
---
December 29, 2011 6:09 PM
By Rose Cafasso, Associate Site and News Editor
CRM practitioners are serious people with stressful jobs. So, to depart from the everyday challenges as a way to wrap up 2011, SearchCRM posed a light-hearted question to several marketing, IT and social media folks.  We discovered our share of hopefuls and humorists.  When asked what they would wish for if they were given a magic wand and could make just one CRM wish, here's what they conjured up:
Chris James, director of social media at General Nutrition Centers
A loyalty program with automated rewards for online referrals, positive mentions and content sharing, tied to a data warehouse of customer interactions, shopping behavior and transactions. That's not asking too much, right? 🙂
Bill Hicks, senior vice president and CIO at Ultimate Software
I would have seamless integration amongst SaaS platforms that was secure and simple to implement.  This integration would provide the user community a powerful platform to be productive, while not be tied to suite platforms.
Michael English, vice president of customer contact centers for Starwood Hotels and Resorts Worldwide Inc.
With over 1,100 Starwood hotels across more than 100 countries, our associates engage with guests across an endless range of languages.  My 'magic wand' wish would be for a single global universal language so that we can immediately offer all guests that reach out to us easy access to a full array of services no matter when or where they reach out to us.
Gloria Huang, social media expert at the American Red Cross
I would add a robust internal collaboration platform that allows for conversation threads, file and link sharing, and individual profiles with contact info so that anyone in the organization who is doing social engagement as part of their job is able to find each other, ask questions, and manage workflow internally. This would also ideally be integrated with any existing enterprise-wide intranet.
Carlos Navarro, chief marketing officer at Elavon, a payment processing company
Assembling the wealth of internal information into a single, accessible resource has been an ongoing challenge of CRM tools, but the newest challenge poses the greatest opportunity for exponential success. If we could channel Harry Potter's wand, the spell would be Integratiato: the integration of existing internal data with the overwhelming amount of information available through social media. Through integrated efforts we could detect emerging trends and hot issues among our customers before they completely evolve and better capitalize on opportunities that positively impact attrition, customer loyalty and profit.
Jonathan Maher, director of systems analysis, Fresno Pacific University 
I had to think about this for a while, as I'm quite happy with our CRM – "missing" features are simply projects that I haven't had time to complete, not limitations of the platform. However, it would be nice to have an integrated duplicate record alert system. There are quite a few Salesforce partners that integrate with the platform and warn users when they are about to insert a duplicate record, but I'd prefer that something this is core to the user experience was simply part of the standard feature set.
---
December 6, 2011 2:20 PM
Marketing experts offered plenty of advice last week at the Gilbane Conference in Boston to companies searching for ways to use content with social and mobile platforms as a way to grab customers' attention. In short, they said companies should stay focused on the basics of content marketing, not overdo it when it comes to technology tools and stop thinking they are "all that."
Time for a reality check. A big problem for companies using social or mobile technologies for marketing is they forget that the social piece needs to square with reality, said Georgy Cohen, a consultant and the former web content and strategy manager at Tufts University.
Too often companies will make noise on a social channel but don't have the goods to back it up.
For example, a company can pitch their product to customers using Foursquare, a mobile application that lets people "check-in" with their location. But if they aren't offering some kind of value, like a coupon, customers will probably not be impressed. Or, a company may display a QR code on a product or collateral material, but the code leads to a boring Web page with no added value. The end result: no compelling reason to buy the product. What's worse, the customer may feel they just wasted their time.
So, make sure the social piece extends a real marketing plan, otherwise customers will discover what author Gertrude Stein once said: "There is no there there."
Or as Cohen put it, "Don't bother being awesome on Twitter if you are not awesome in real life."
Pass the butter."Content marketing is like butter," said, Joe Pulizzi, founder of the Content Marketing Institute. "It makes everything you eat taste better but you wouldn't necessarily eat it by itself."
In a presentation, Pulizzi said marketers are often stumped to come up with a content strategy to support marketing efforts. "Stop with the [technology] tools," he said, "Tools come and go." To create a content strategy, focus on "what's interesting about you."
Recent research by the Content Marketing Institute showed that 65% of companies it surveyed had some kind of blog, up from 28% three years ago. However, "that doesn't mean it's all good content," Pulizzi added.
Phases of mobile marketing adoption: Tom Wentworth, chief marketing officer at Ektron, a content management software company, said many companies still haven't figured out how to best use mobile devices to reach customers. Some have moved on to a "mobile focus" where they've mobile-enabled some pages to be optimized for hand-held devices. When making this shift, companies should make careful, objective content decisions and not try to port the whole web site to smartphones and tablets. He likens many home pages to an episode of "Hoarders" a cable television show about people who cannot throw away anything and jam their homes with stuff, much of it useless. Many home pages will display an overload of content – often clearly the result of content decisions by committee – as well as generic ads that are not targeted and therefore irrelevant to many customers, Wentworth said. He has great hopes that "smart phones will force clarity."
There is more to it than just your own content. Marissa Peacock, a social media consultant and reporter for CMSwire, a website focused on content management, said organizations can boost their credibility by sharing other people's content as part of their own content marketing efforts.
"It's not just about you," Peacock said, when advocating the sharing of content at a panel discussion.  If companies give the nod to other content producers,  "that's how [customers] will look to you to find out what's important," she added.
---
December 2, 2011 3:03 PM
If content marketing experts at the Gilbane Conference in Boston this week couldn't agree on the best approach to delivering web content to mobile devices, what's a company still feeling its way through the mobile revolution to do?
It seems there is no simple answer.
At a conference panel session, content management experts debated how to incorporate mobile devices into content marketing strategies. At issue is just how much content a company should deliver to handheld devices – should marketers try to mimic the Web content experience or design an application that delivers something unique to mobile devices?
Tom Wentworth, chief marketing officer at Ektron, a maker of web content management and social software, said companies should adopt a "mobile first" strategy  where mobile applications are focused on tasks customers want to perform on a mobile platform, such as checking statuses or performing quick transactions.
"It's a whole new way of thinking," Wentworth said. "You are flicking and swiping. It should be tasks first, then content."
"I totally disagree," said Arje Cahn, chief technology officer of Hippo, a Netherlands-based maker of content management software.
A task-based application works well for "the customer out on the street, on the move," but many customers will want to sit and use their mobile device for more thoughtful experiences, Cahn said.
"Mobile first is a crock," said Scott Liewehr, a senior analyst of web content management at the Gilbane Group, a division of Outsell Inc. The real value a company can deliver is in the content, not in the mechanics of the mobile device, Liewehr suggested.
Wentworth held his ground, however. If a company wants to truly educate a buyer with their content then they should "make it as easy as possible to consume it," he countered.
Many companies have not even mobile-enabled their websites. When customers try to access sites from mobile devices they get large pages that don't render well.
"They are big users of Flash, you can't pinch and expand things," and the pages just don't work for hand-held devices, Wentworth said.
The real estate on mobile devices is smaller, forcing companies to streamline content and display only their most critical information, Wentworth added He predicted "responsive web design," a technique of designing web pages to dynamically change as a user navigates through them, will become more pervasive as companies design more mobile applications.
Michael Assad, chief executive officer of Agility, a Toronto-based web and mobile content management company, may have offered the most reasonable solution of all. He suggested that companies need to figure out who their customers are and then tailor the mobile content to that population. For example, one of his clients operates movie theaters and their customers want quick interactions, such as looking up a movie time or buying tickets. They aren't interested in reading lengthy content. The company developed mobile applications that provide easy navigation to searches and simple-steps for purchases. Other companies may have customers that want to invest time reading complex information and that may be best provided on a laptop.
---
November 18, 2011 8:01 PM
A recent webinar entitled The New Experience Economy, presented 20 industry experts offering insights on what companies need to do get their customer experience management programs in shape.
The webinar, produced by ThoughtLead and sponsored by ClickFox , a maker of customer data analytics software,  had the curious effect of over-stimulating my brain and making me want to take a nap at the same time. The sheer volume of information put me on high-alert, but some of the content was so fuzzy and warm that I could have nodded off in the comfort of such phrases as "creating a memory" and "self-actualized customers."
I bet this is how people in the trenches — with  terms like "customer care" or "customer experience" in their titles – must feel at times. There is such an onslaught of information on how to do their jobs, but much of the expert advice is so conceptual in nature that it is difficult to get a few concrete tips that can actually be deployed and measured for results.
Even Clickfox's CEO, Marco Pacelli, agreed that the language of customer experience management can be so soft as to dilute the meaning of the message. In a follow-up interview, Pacelli said that conversations with clients can be challenging because, at its core, customer experience management "is a humanity thing."
"It comes down to 'how do we change the way we care?'," Pacelli said. "Technologies can expose the issues, but at the end of the day, it is fixed by human intervention."
True, but how do CEM practitioners turn that into successful projects, or better yet, pitch that to the CEO?
"You might not be able to go tell your CEO to create memories, but you can tell him to go experience what a customer experiences and determine on their own if it is working right," Pacelli said.
Well said, and good luck with that. But, in the meantime, here are few nuggets from the The New Experience Economy webinar about providing a good customer experience:
Focus on creating the single-customer view. Most people already know the big CEM challenge is creating customer files with histories and links to pertinent information, but here are some numbers that show just how imperative this is:
CustomerThink, an online community, recently completed a survey of U.S. consumers and found that 80% had experienced what it calls "touchpoint amnesia," a clunky term that refers to that experience when a returning customer calls a company with a problem and is treated like they've never been heard of before.
Of that 80% from the survey, 50% said they were less likely to recommend the company and between 24% and 35% were less likely to actually make a purchase because of it.
Push social media across the organization. Companies are at risk of not getting true benefit from social media-a key piece to CEM strategies — because it is controlled by marketing or communications groups. "You talk to any CEO and they'll tell you that our focus of 2012 and 2013 is to get closer to the customer, " said Brian Solis, principal analyst at The Altimeter Group of San Mateo, Calif. "Yet social media is already a silo within the organization."
Solis said that while marketing and communication groups own social media, "service is at the bottom [and] CEOs and the C-suite don't actually use any of these tools."
Put some meaning into the term "engage." Don't just say you are "engaging" with customers by responding to their social media comments. Let them really talk and start using their ideas to show that you really are listening. Many companies are having success with online idea exchanges, or communities where customers can offer their ideas on improving products and services. Becky Carroll, a founder of Petra Consulting Group, is working as a contractor with Verizon, and said the new Verizon Idea Exchange is getting good results. Not only can customers submit ideas about products and services, but other customers can support those or add their own ideas to the original one.
Train contact center agents to have conversations with customers. More and more, we are hearing that scripted contact center agents are bad news. Kate Nasser, a consultant with The People-Skills Coach in New York City, related her own experience of receiving a brochure in the mail for a new cell phone. She considered switching carriers, called the one promoting the new phone and, when she attempted to ask the agent a question, was instead given a scripted sales pitch. She didn't make the switch.
"It wasn't as if she was being a rogue rep," Nasser said. "There are companies where they are driven purely by metrics and scripts because they think that the way to make customer service successful is to constantly measure the cost of it. I am not against metrics, but that's not how you succeed."
Understand when your customer might feel vulnerable because those are the precise moments when they can turn on you. Jeanne Bliss, founder of Customer Bliss and co-founder of the Customer Experience Management Association, said it is important to get ahead of those vulnerable moments when a customer is nervous or second-guessing their buying decision. One example: Following up on the sale of an insurance policy to make sure the customer understands what they purchased before they get the bill in the mail. She offered another example that had nothing to do with technology at all. She said a hospital in a small Connecticut town recognized that most people's stress level increases as they approach a hospital. So, it pipes in soothing music to the parking lot to help people settle down before entering the hospital building.
---
November 10, 2011 8:13 PM
Many companies are running lukewarm social CRM programs and squandering strategic social opportunities because they are spending too much time in reactive mode – monitoring social conversations and protecting the brand.
A new Forrester Research Inc. report shows that the majority of the 100 companies it recently surveyed are using social tools for social monitoring, tracking their brand and performing occasional research. All the companies are using enterprise-class social software, not free Internet tools.
"They are ready to be proactive, but they are trapped because there is so much volume and always more to monitor," said Zach Hofer-Shall, a Forrester analyst.
In the survey, 79% reported using social software for brand tracking, while 77% use it for market research and 73% for competitive tracking. Conversely, in the category Forrester designated as "proactive," which includes activities such as marketing messaging and product innovation, less than half of the respondents indicated using social data in those efforts. Less than 20% of those surveyed reported using social data in sales or lead generation efforts. Respondents were able to make multiple selections to show their social activity.
These results beg a few questions, such as: Why is it taking companies so long to really start using social tools to change their businesses? And, is there a possibility that interest is social is waning?
Hofer-Shall and other industry analysts said there's no evidence that interest is slowing down. Instead, they attribute the slow adoption to the significance of the changes social tools bring to both systems and organizations.
"You don't just start using social tools the way you might start using another form of software," said Denis Pombriant, president of Beagle Research Inc. in Stoughton, Mass. "You have to become a social company."
Paul Greenberg, CRM industry expert and author of CRM at the Speed of Light, says the adoption rate is certainly slow, but no more so than the adoption of other major technologies that usher in truly big change. Greenberg said a good example is the adoption of CRM itself, which took years because "its value wasn't obviously and measurably apparent and its [initial] failure rate was pretty well known."
Hofer-Shall said CRM groups need to focus more on integrating social data with existing customer data to truly benefit from social channels. This will give companies more complete customer profiles, enabling them to better target sales and marketing efforts.
But other industry analysts have indicated that many companies still find keeping accurate customer records with just basic information a challenge, much less expand them with new data sources.
For example, when Salesforce.com recently announced Social Contacts, a function to associate social data with existing customer profiles, analysts dubbed it a good move, but one not quite ready for prime time.
Beyond the Salesforce.com platform, companies can create their own integration between social and internal customer data, but this task isn't easy and requires database expertise.
Hofer-Shall noted yet another option comes from vendors such as Fliptop, Full Contact and Rapleaf, that provide social identifiers for customers, but also require customers to export their data to them. The Forrester analyst cautioned this could create privacy issues.
Instead, companies should consider the old-fashioned way of acquiring the data by simply asking customers to include Twitter handles and other social identifiers when they are registering for a product or service.
"The safest way is to just ask for it," Hofer-Shall said. "Set up social fields in the registration pages."
In addition, the companies can take other steps to link social and internal data up front.
Hofer-Shall suggested filtering social data into existing marketing dashboards to create "combined scorecards" to assess marketing efforts.
This can be low-tech and still effective, the analyst noted. In fact, he has seen marketing groups manually input social numbers, such as the number of Facebook "likes," into an Excel spreadsheet and comparing it with other marketing data, such as web site visits.
Additionally, once companies have this fuller view of customer feedback, they can better determine what metrics they want to use to rate marketing initiatives. In essence, companies can create their own "customized metrics," that demonstrate what is meaningful or unique to a particular company.
---
November 7, 2011 7:17 PM
The results are in and some congratulations are in order.
So, congratulations to Get Satisfaction, the winner of CRM Idol for the Americas, and BPMonline, the winner in EMEA.
Congratulations are also in order to Paul Greenberg, the mastermind of the whole competition, for conceiving of the truly unique and entertaining idea. Congratulations should also go to the primary judges, Brent Leary, Esteban Kolsky, Denis Pombriant, Jesus Hoyos, Silvana Buljan, Mark Tamis and Laurence Buchanan, who put plenty of work in themselves.
Paul's goal was to bring some recognition to small software companies that don't get much notice and lend them a little advice along the way. It was very Paul, sharing his time and goodwill to move the CRM market forward. Ultimately it provided for the software-buying public as well, which got a chance to check out some startup companies, vetted by industry experts and voted on by practitioners.
That came across pretty clearly in some of the responses. Paul wrote up a summary of the finals and CRM Idol itself, taking note of that.
What people felt that they really liked about CRM Idol was overwhelming one of the actual reasons we created the competition.  More than 63% felt it was "learning about other companies" – by far the biggest reason. That means as far as what we wanted to do for these small companies vis-à-vis the general public – we did (pat, pat, pat on the back for us.)
The reviews and videos will live on, here on the Voices of CRM Blog, YouTube and the CRM Idol website. Hopefully, it helps others with their software buying process – and if it does, they can thank Paul.
It wouldn't be the first time.
---
October 24, 2011 7:14 PM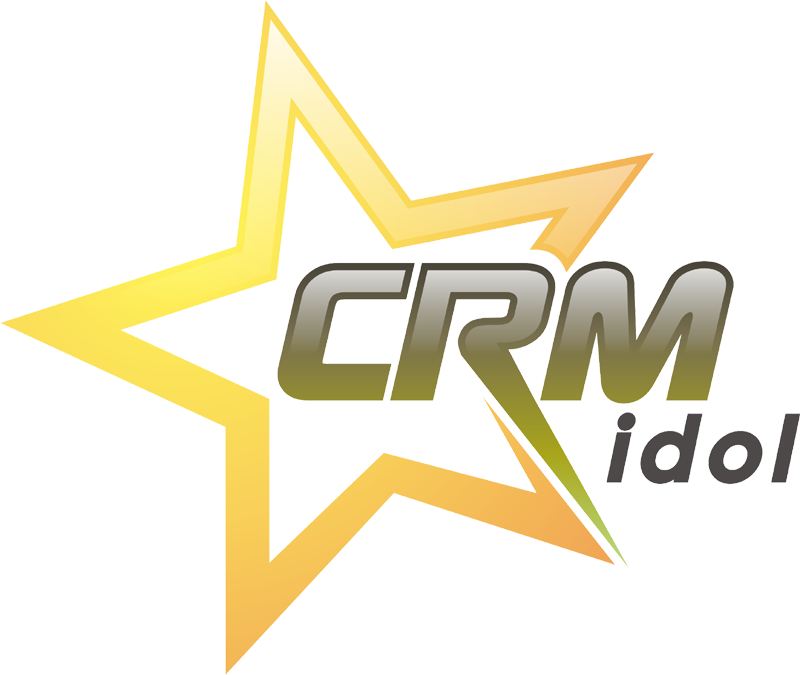 CRM Idol is down to the Final 7.
Paul Greenberg's innovative and comprehensive effort to bring some notoriety to social CRM startups is entering the home stretch. Four contestants in North America and three in EMEA are vying to be named CRM Idol.
Paul and his panel of judges have done their part. SearchCRM.com has done its part by bringing some attention to the contest and now listing the finalists and their video entries.
Now it's your turn. And you don't need Steven Tyler's wardrobe, Paula Abdul's compassion or Simon Cowell's snarkiness to take part.
---