---
January 3, 2008 9:14 AM
Three industry observers share their predictions for the CRM market in the coming year.
Rob Bois, analyst with Boston-based AMR discusses SAP's latest release, the outlook for CRM suites and spending in the year ahead.
He's joined by Elana Anderson, independent analyst with NxtERA Marketing, who shares her thoughts on marketing technology in 2008, including behavioral targeting, getting past the hype of Web 2.0, mobile marketing and the role of the CMO.
John Ragsdale, research vice president with the Service and Support Professionals Association, also joins the conversation. John gives his predictions for Web self-service and its effects on customer service, leveraging user communities, wikis and the job outlook for customer service.
Program guide:
(00:01) Rob Bois
(20:14) Elana Anderson
(32:29) John Ragsdale

Standard Podcast
[ 45:27 ]
Play Now
|
Play in Popup
|
Download
December 6, 2007 11:03 AM
After SAP introduced its revamped CRM system, SAP CRM 2007 at its annual Influencer Event in Boston, executives say SAP is now "a CRM company." Michael de la Cruz, senior vice president for SAP CRM solutions, and Bob Stutz, president and general manager CRM global strategy product development discuss the new interface, usability and SAP's development plans.

Standard Podcast
[ 17:51 ]
Play Now
|
Play in Popup
|
Download
---
October 1, 2007 10:07 AM
Saj Usman, a senior executive with Accenture, shares how to best determine whether the time is right for an upgrade of your CRM system based on your people, business and system requirements.
Preparing people and testing systems is a vital step for an upgrade of any CRM application.

Standard Podcast
[ 13:12 ]
Play Now
|
Play in Popup
|
Download
---
September 21, 2007 10:12 AM
Ed Thompson, vice president and distinguished analyst with Gartner Inc., shares his thoughts on the Web 2.0 phenomenon and how it's affecting CRM operations in this podcast.
From the Gartner CRM Summit, Thompson discusses the ways CRM technology vendors are adopting Web 2.0 technology, blogs, getting started with Web 2.0 initiatives and the role of start up companies in the evolution of Web 2.0 and CRM.

Standard Podcast
[ 14:42 ]
Play Now
|
Play in Popup
|
Download
---
August 8, 2007 2:56 PM

Brad Tsai is the vice president and head of USA delivery for HiSoft Corporation, a company that has been providing consulting help for Siebel upgrades since Siebel's 6.0 version. Tsai offers advice and best practices on upgrading Siebel CRM software in this podcast.
Tsai discusses Siebel upgrade planning and implementation, including what to look for in upgraded software, systems integration, upgrade functionality and support and how to gauge the return on investment (ROI) of an upgrade.

Standard Podcast
[ 15:09 ]
Play Now
|
Play in Popup
|
Download
---
July 9, 2007 9:23 AM

In this podcast, Sheryl Kingstone, director for customer centric strategies at the Yankee Group, shares her insight into mobile CRM.

She discusses deploying mobile CRM applications, choosing between a CRM suite vendor for your mobile needs or turning to partners for their mobile applications. She also shares some of the pitfalls and best practices for mobile CRM.

Standard Podcast
[ 13:26 ]
Play Now
|
Play in Popup
|
Download
---
March 21, 2007 3:52 PM
At the Microsoft Convergence show, representatives from Cold Stone Creamery, Roland DGA and WellMark Blue Cross Blue Shield shared their advice and best practices in implementing CRM. The three practitioners represent different sides of CRM. Cold Stone Creamery's Heather Dorr is a senior manager for marketing. Bob McMahon is a senior business systems manager for Roland DGA and Jeff Beelman is a group leader for customer service at WellMark BlueCross BlueShield.

Standard Podcast
[ 12:34 ]
Play Now
|
Play in Popup
|
Download
---
January 30, 2007 3:48 PM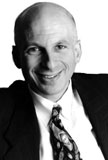 In this podcast, Seth Godin, author of nine books, including the New York Times bestseller Purple Cow: Transforming Your Business by Being Remarkable, talks about how CRM has failed marketing, what marketers can learn from social media and his take on the market.
He also questions the fascination with metrics in marketing.

Standard Podcast
[ 11:00 ]
Play Now
|
Play in Popup
|
Download
---
December 8, 2006 3:36 PM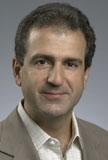 Ed Abbo, Oracle's vice president of CRM products, discusses in this podcast what's to come in Siebel 8.0 and integrating Siebel with Oracle's other CRM applications.
Abbo also shares his thoughts on the emergence of hosted call centers and where innovation will come from in the CRM market.

Standard Podcast
[ 29:24 ]
Play Now
|
Play in Popup
|
Download
---
November 30, 2006 3:20 PM

 John Ragsdale is the vice president of research with the Service & Support Professionals Association, a longtime industry analyst and call center manager.
In this podcast he discusses the future of customer self-service technology, its evolution from a tactical to a strategic imperative and how vendors in the self-service market are innovating. He also shares his take on highly customized "microsites" that allow companies to create personalized pages for customer e-service and the growing importance of "click-to-call" customer service technology.

Standard Podcast
[ 13:44 ]
Play Now
|
Play in Popup
|
Download
---