---
December 22, 2009 2:00 PM
As 2009 draws to a close (thankfully), it's time, as we do every year, to look back on some of the major developments in the CRM market.
This year is not as easy as some. Gone are the heady days of CRM news, like in 2005 when all this took was throwing acquisitions, such as the Aspect-Concerto and Oracle-Siebel deals on a list, on a list with innovations, like CDI and Microsoft CRM 3.0. Even the top CRM stories of 2008 were easier to define.
But while the year was light on major acquisitions and suddenly-hot technologies, it was not without its shake-ups and developments. With the dust slowly settling on the market leaders and the major suite vendors firmly in place, 2009 became a time for everyone, including users, to regroup and map out where they're headed. We start with the vendors:
Microsoft grows up
The year saw Microsoft CRM add its one millionth user and take Microsoft Online international. With the recession looming over 2009, Microsoft also took the opportunity to target Salesforce.com and Oracle CRM On Demand users with a special price promotion. It wasn't alone either. Obviously sensing that price was a competitive differentiator, Microsoft and SugarCRM both took steps to make CRM cheaper, simpler and cloudier.
SAP heads for the clouds
Meanwhile, SAP's roadmap took a familiar turn. The applications heavyweight announced plans to not only roll out its full SaaS-based business suite Business ByDesign to full production, but to add multiple business applications on-demand including sales automation, travel and expense and services management. However, for all its commitment to on-demand, SAP had very little to say about its existing on-demand CRM product. Neither did anyone else.
It may not matter. Some customers are obviously happy with SAP's existing CRM applications. Coca-Cola is using SAP CRM to roll out the ordering system for its new beverage dispenser.
 Oracle straightens out its CRM roadmap
Oracle, tied up for years bringing together the spoils of its acquisition spree under the Fusion Applications umbrella, made some headway in 2009, announcing that the first set of Fusion Applications will be released this year, including sales and marketing modules. Oracle's CRM roadmap includes a heavy dose of social CRM as well as long-awaited features such as running Siebel in Outlook. Paul Greenberg shared his take on the CRM roadmap and Siemens seemed to be happy with Oracle's CRM direction. Siemens dumped a number of SAP projects in hopes of standardizing its CRM systems on Oracle.
Salesforce makes a platform push
Salesforce.com continued its rapid rollout of CRM features, teaming up with Cisco for a contact center in the cloud and pushing its Service Cloud, which features Twitter integration. CEO Marc Benioff spared no expense on marketing it, buying up a huge booth and staging a presentation at Oracle's own conference.
But it wasn't all just about the vendors.
"Cloud" gets a little cloudier
Confused about the difference between hosted, on-demand, SaaS and cloud applications? Direct your frustration to the man cited above (who is now calling Salesforce.com a "cloud company"). But it's not just Benioff. Sage and Consona announced plans this year that will add a little more to the cloud CRM confusion. With the emergence of offerings from Amazon, Microsoft and others, it's now possible to own the software but rent the infrastructure. It's only getting more complicated.
Users test out their social CRM strategies
Clearly, the term of the year goes to "Social CRM," thanks largely to the vendor and analyst community (more below) that have helped push the term beyond the early, simpler days when it was called CRM and Web 2.0 or social networks. For all the hype and confusion, 2009 marked a year when businesses started listening and formulating a strategy around social CRM. For example, Xerox embarked on a social media monitoring program and JellyVision Labs has begun leveraging social networks to help it sales force. SearchCRM.com also managed to add a couple columnists to help readers sort through the noise. Allen Bonde has been writing about social CRM from the marketing perspective while Paul Greenberg is tackling real world examples of social CRM and the strategy behind them.
CRM software sellers get social medicine
If 2009 was a year in which businesses began experimenting with social CRM, it was also the year the vendors in the market jumped in with both feet. RightNow bought HiveLive to round out its social offering, NetSuite partnered with InsideView to get social with its CRM and ERP suite. Salesforce.com, not only added integration to social networks via the Service Cloud, it promised to deliver a collaboration platform with Chatter. Again, SearchCRM.com turned to Paul Greenberg who compared several of the emerging social CRM products.
And the No. 1 CRM story of 2009?
Remember "doing more with less," that trite little term that meant management still wanted you to work as hard, get as much accomplished, and bring in as much revenue, only with less resources? Well that had CRM practitioners focused on…
Saving money
There was no shortage of advice on how to save. Gartner offered both five low cost contact center infrastructure projects and five low-cost CRM strategies. Forrester suggested ways to mine more value from existing CRM implementations while others started to see CRM outsourcing as more attractive. Marketing got in on the action as well. Forrester analyst Suresh Vittal suggested the recession could reshape MRM and marketing while Gartner suggested now might be a good time to buy MRM.
Others may argue there were bigger stories or more important developments (and we welcome that feedback), but from our perspective that was the best of 2009. Here's hoping 2010 is a little easier and a lot more profitable.
December 8, 2009 3:19 PM
Business process organization can help organizations increase efficiency and lower costs. While many may think of BPO as an operational or manufacturing initiative, according to Strategic Contact, a Beaverton, Ore.-based consultancy, the contact center is great place to undertake process optimization initiatives. Whether you call it BPM, CBEP or BPO, process optimization can help reduce repetitive tasks for agents and improve retention and customer satisfaction. The contact center can serve as a starting point for larger process improvement initiatives or organizations can focus efforts in customer service alone. Hardware and software vendors are already introducing process optimization products and services, particularly as it relates to unified communications.
In this 15-minute podcast, appropriate for both IT and customer service business executives, Brian Hinton, senior consultant with Strategic Contact, discusses:
An outline of the history of process optimization
How it fits into the call center environment
Where call center hardware and software vendors fit in
Areas within the contact center that are ripe for process optimization
Quick wins and good places to get started
For more on call center process improvement
Learn how West Marine is using work-at-home agents to cut costs, improve service
See Gartner's five low-cost contact center infrastructure improvements
---
November 23, 2009 7:29 PM
I'm back from Dreamforce and I've have had some time to reflect on Salesforce.com's Chatter announcement (and to recover from Marc Benioff's nearly three-hour keynote address).
A couple of questions linger.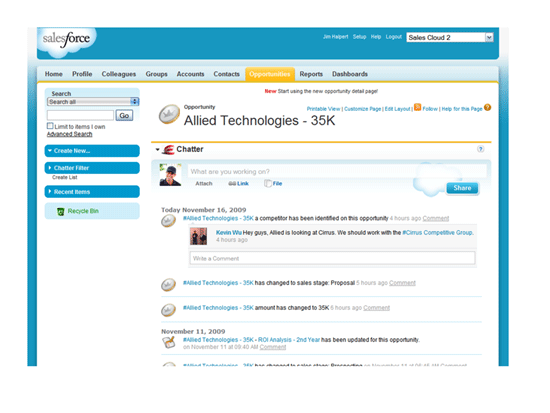 Chatter, which essentially adds a Collaboration Cloud to the Salesforce.com stack (in fact, by the second day of the conference, Benioff's slides were referring to it as such, alongside the Chatter branding), is yet Continued »
---
November 10, 2009 7:17 PM
CRM platforms continue to get more "social" with NetSuite being the latest to integrate social media monitoring into its CRM product.
The past year has seen a wave of integration and innovation with social networking sites and CRM platforms. NetSuite jumping on the bandwagon is nothing new.
NetSuite has teamed with InsideView to integrate InsideView's social media monitoring into the NetSuite platform. Again, not really new. InsideView already has a similar application on Salesforce.com's Continued »
---
October 13, 2009 1:13 AM
I'm out in San Francisco for Oracle OpenWorld and found a few items of interest aside from the news that Marc Benioff is crashing the party.
I plan to be there tomorrow at Benioff's session to see if he plays the polite guest (my guess is he will), but in the meantime, there were a few interesting tidbits from some successful CRM deployments at a customer panel.
These are not necessarily Oracle-specific but some practices I hadn't seen before and worth noting here.
---
October 1, 2009 9:32 PM
Invitations to Google Wave, the search giant's collaboration platform, went out this week.
No, I didn't get one.
Yes, I signed up for one.
No, I don't take it personally.
The Twittersphere, the Blogosphere and all those places where gadget-heads meet up to discuss the latest "revolutionary" product is already abuzz about Wave.
So, how does that affect CRM?
Well, Salesforce.com, never a company to hesitate to latch onto emerging technologies, is already prepared to ride the wave (and yes, I promise I will never use that term again).
[kml_flashembed movie="http://www.youtube.com/v/TQ0b1CVRZHs" width="425″ height="350″ wmode="transparent" /]
It issued a demo of a prototype showing how a company could leverage Google Wave with its customer service team.
So, maybe you run a forward-thinking contact center that has evolved past simple phone and IVR communications and now utilize chat and self service and maybe you've even found a way to involve social networks, internal and external. But it looks like you may have one more technology and business process to master.
Don't get me wrong — Google Wave could very well be a very good thing and may, in fact, "revolutionize" how customer service agents interact with your customers. Our friends over at Unified Communications Nation, after all, are calling it Unified Communications gone wild and most people still haven't wrapped their heads around unified communications in the contact center.
However, it is an example of how quickly companies like Saleforce.com and Google are changing things and how fast companies need to adapt.
I'm curious if that makes you excited or nervous? Or both?
By the way, SAP hasn't stayed in the background, it's just that its contribution focuses on collaborative business process modeling, not CRM.
Here's a list of the extensions and prototypes for Google Wave.
 [kml_flashembed movie="http://www.youtube.com/v/FaNhXPSCQWo" width="425" height="350" wmode="transparent" /]
---
September 15, 2009 10:07 PM
Vivek Kundra, the U.S. CIO, today said the federal government has created an online storefront for cloud-based applications.
Apps.gov is a GSA-operated website that lets government agencies buy and deploy cloud-based applications.
It's another answer for SaaS vendors facing questions about reliability and security. Kundra expressed excitement and optimism for deploying cloud-based applications in his blog:
Federal agencies and departments encounter many difficulties in deploying new IT services and products. Procurement processes can be confusing and time-consuming. Security procedures are complex, costly, lengthy and duplicative across agencies. Our policies lag behind new trends, causing unnecessary restrictions on the use of new technology. Past practices too often resulted in inefficient use of purchased IT capabilities across the federal government. We are dedicated to addressing these barriers and to improving the way government leverages new technology.
Yet he also sounded a note of caution:
We are just beginning this undertaking, and it will take time before we can realize the full potential of cloud computing. Like with Data.gov, Apps.gov is starting small – with the goal of rapidly scaling it up in size. Along the way, we will need to address various issues related to security, privacy, information management and procurement to expand our cloud computing services. Over time, as we work through these concerns and offer more services through Apps.gov, federal agencies will be able to get the capabilities they need to fulfill their missions at lower cost, faster, and ultimately, in a more sustainable manner.
Salesforce.com figures prominently in the Apps.gov store. RightNow has also been instrumental in bringing government agencies on board with SaaS. In April, it released hosting capabilities to support the Department of Defense (DOD) and other civilian government and intelligence agencies that have stringent compliance and security standards.
Bill Ives lauded both RightNow and the federal government at the time. He wrote:
 I am pleased to see greater government uptake on the opportunities the cloud brings. There seems to be a genuine drive to balance security requirements with flexibility, cost savings and reduce unnecessary red tape with standardization.
 While at the Gartner CRM Summit this week, I had a chance to talk with Jason Mittelstaedt, CMO of RightNow, who said that providing an application secure enough for the DOD has helped allay the reliability and security concerns of many potential customers.
Yet, one attendee I spoke with at lunch still wondered how people are coping with security and privacy when it comes to SaaS. His company, a financial institution in the Midwest, is running Oracle CRM on-premise and has already invested in the infrastructure required to house the system. It is still nervous about SaaS.
SaaS vendors still have some convincing to do, but the stamp of approval from Kundra and the DOD should help.
---
September 14, 2009 8:02 PM
I'm attending the Gartner CRM Summit here in Scottsdale, Ariz. this week and Michael Maoz opened up the show with a pretty compelling keynote laying out how the way businesses interact with their customers is evolving, how organizations need to adapt as we come out of a global recession and how Gartner will address it all in the coming days.
A few of Maoz's statements stood out, particularly in light of recent announcements from RightNow and Continued »
---
September 2, 2009 7:14 PM
You know how those SaaS vendors say they have to continually strive to meet customer expectations because of how easy it is to just jump ship and turn their services off?
It might not be all marketing hype. Just look to one of the SaaS vendors themselves. As Larry Dignan blogged about a few weeks ago, SuccessFactors launched a Salesforce.com project, switched to Oracle On Demand and then switched back to Salesforce.com, a flip-flop Salesforce.com CEO Marc Benioff was more than happy to mention on the company's third quarter earnings call.
SuccessFactors, which provides on-demand employee management software, runs nearly all of its applications via the SaaS model, according to Paul Albright, chief marketing officer. Continued »
---
August 20, 2009 2:50 PM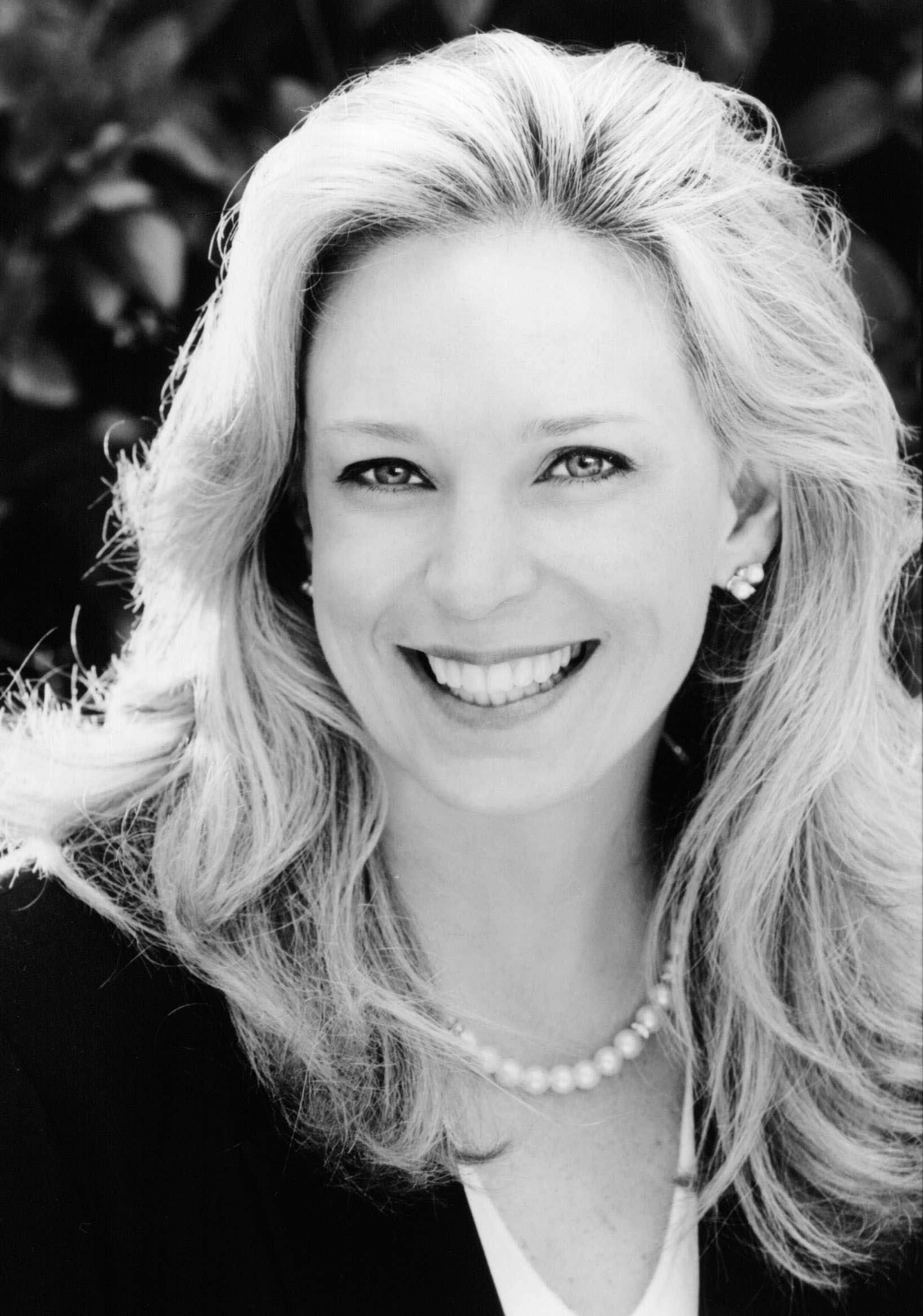 While many corporate social media initiatives have focused on marketing and public relations some companies have begun to use social networks and communities as a customer service channel.
Natalie Petouhoff, an analyst with Cambridge, Mass.-based Forrester Research, recently authored a report outlining five strategies to achieve customer service excellence with social media. Petouhoff interviewed a number of organizations, including Comcast and iRobot, to learn best practices and pitfalls to avoid with social media initiatives.
In this 15-minute podcast, she details some of her research and conclusions and outlines the five pest practices for customer service excellence with social media.
For more on social media and customer service:
Read Natalie Petouhoff's blog entry on the five strategies for customer service and social media
See her case studies on Lenovo's social media customer service and Sage Software's initiative
---