Feb 2 2010 2:48PM GMT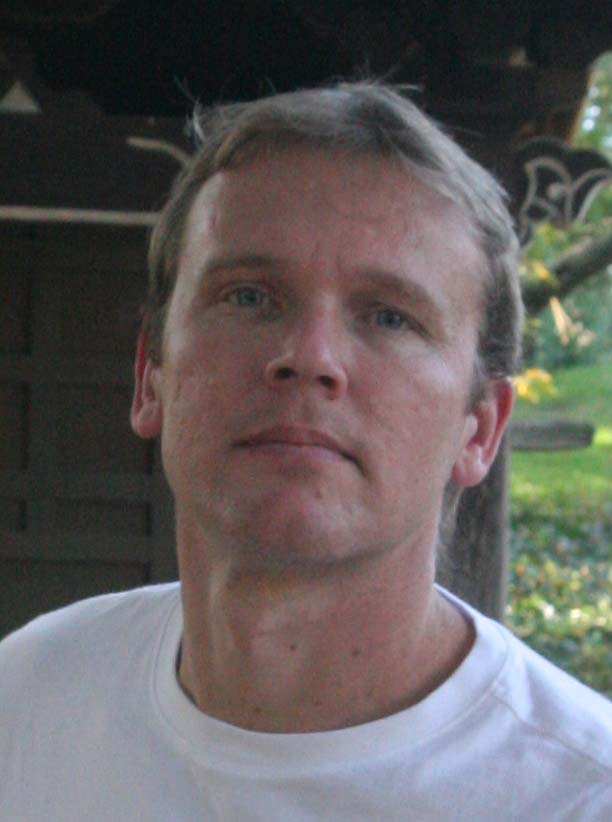 Profile: Barney Beal

In many ways the business case for self-service technology seems easy: customers get online and answer questions themselves, thereby saving calls into the call center (and costs).
Yet questions remain about just how successful the technology is, what metrics should be measured and tracked and how to build the knowledge base for the right customer segment. Given the current economic conditions, senior management still needs to be convinced of the potential ROI.
In this podcast, recorded in 2009, John Ragsdale, research director for the Service and Support Professionals Association, explains how to build a business case for self-service technology.
Ragsdale discusses:
The future of the market for self-service technology
How to approach upper management about self-service technology
Where organizations are realizing cost savings
Where they're seeing revenue from self-service
How to monitor customer satisfaction with self-service
How to measure success

Standard Podcast
[ 16:23 ]
Play Now
|
Play in Popup
|
Download
 SearchCRM.com: So, I'd like to start off by getting your predictions for the self service market over the next few years. Do you feel like self-service is a strong technology investment given today's economic climate?
John Ragsdale: Absolutely and it's one of the bright spots at the moment in this economy. I'm seeing strong spending for knowledge base tools and self service technology, partly because of the bullet proof ROI story that they promise.
I just completed my 2009 technology survey. This is a survey of 300 high tech companies and we asked them about their technology budgets for the year and how they're allocated and self service and multi channel tools represent 30% of the total technology spend for 2009 and that's compared to 22% last year. So we're seeing a lot of attention shift toward self-service and knowledge. And even though spending has slowed we're still seeing companies investing in 2009 and 2010 in knowledge base and self service.
You know it's not just about call deflection. Companies are seeing self service as a way of remaining competitive and offering an exceptional customer experience. So I'm happy to say, spending still looks good. So of course it's down this year compared to last year but we still see strong spending plans.
SearchCRM.com: So given some of those benefit you mentioned. For organizations that would like to invest in self-service technology what's the best way to approach upper management and get them on board for these projects?
John Ragsdale: Well, I offer three pieces of advice and the first of course is to build that business case. That business case will really help show that not only are you going to get a return on that investment you're probably going to profit from that investment and very often within the very first year. So, when executives see what the return can be for this project, not only do you see service and support getting the green light, you also see the projects move up in the priority list.
The second thing to help get your executives to understand is to analyze your customer demographics, and there's a lot of good studies out there including some work I've done, that shows the channel preferences by different customer demographics. And if executives are still thinking customers only want to pick up the phone and call you, they're terribly outdated in the way customers' attitudes have changed about support.
The final thing is survey, survey, survey. The voice of the customer is becoming so important. More companies have this chief customer officer. And when you survey customers about their ideal service experience they will definitely talk about what their expectations are for self-service. So I think when executives understand customers are demanding this, it's not just something we're trying to shove down their throats, they understand it's really a critical project they want to get on board with.
SearchCRM.com: Well it seems that cost savings is a big driver for self-service adoption. Can you dig into that a little more and explain how shifting interactions from the phone to other channels can result in some cost savings?
John Ragsdale: Sure, based on what I see from SSPA member companies, of course the number one ROI story is call deflection and call deflection gets the most attention because the average cost per call today ranges from around $15 on the consumer side up to $45 or more on the enterprise or B2B side. So if you can implement self-service and deflect calls away from phone agents, clearly you're saving a lot of money. The ROI adds up really fast and it's very easy to track, but do you do need to look beyond just call deflection.
On the multichannel issue, there are varying channel costs and there are so many tools out there to automate email responses and speed up delivery of resolving  issues for customers by email.
We're seeing more and more companies investing in web chat. Even on the B2B side we're seeing a large number of companies enacting reactive and proactive web chat. Those offer some productivity enhancements because agents can handle multiple sessions at a time. So moving customers away from the phone to other assisted support channels with lower total operational costs.
And the final thing I'll mention is that we're hearing form more and more companies that the non-phone channels such as email and chat lend themselves much easier to outsourcing and going offshore. You don't have the accent neutralization to worry about and we're seeing time and time again, big companies like Symantec for example, sending email and chat offshore and not only do customers like it, customer satisfaction has gone up for those channels. Companies are also finding that if they can get customers to try out these new channels they can find innovative ways using outsourcers to service those channels very cost effectively.
SearchCRM.com: So, on the customer side, how can self-service help with customer satisfaction and how can companies keep an eye on that?
John Ragsdale: I do think that it drives customer satisfaction and we just gave out our spring Star award to SSPA members with exceptional service operations. One of our Star award categories is for best online support. All of the applications submitted showed that the day a new knowledge base or self-service implementation went live that overall customer satisfaction went up and it's a very sharp increase on that very first day so we know that it impacts. And the best way to track this is you've gotta do both transactional and periodic surveys. So those transactional surveys are how was your self service experience what could we do different in the future, but you also need those periodic surveys about what do you think of our service and support over the past year, so it's important to do both.
Also, look at the impact to metric s because even though you're implementing self service hopefully for call deflection all that great knowledge base content that you've created have a big impact on support agents dealing with customers. So you see specific impacts to key operational metrics like first contact resolution, average talk time or handling time, customer hold time abandon rate, all across the board. So make sure you're looking at how that implementation affects every metric you track because you may find some surprising impacts you hadn't expected
SearchCRM.com: And for companies that are using self-service. How can they determine how successful it is or how many customer had expectations met or questions answered via that channel.
John Ragsdale: Well, Lauren this is a very controversial topic and I tend to get in a lot of trouble with the vendors but the vendors tend to make some ridiculous claims about 100% success of self-service. Our SSPA benchmark database which has hundreds of operational metrics that our members contribute to annually shows that self-service success is currently at 40% a shockingly low 40%. That has trended down every year since we first started tracking it in 2003. So, if you want an accurate way to track how customers are succeeding or not succeeding with self-service there are three ways.
The first is by tracking those "useful" and "not useful" clicks that you have on every piece of content in your knowledge base. So that's helpful the problem with that is that only 3% of customers will give you a useful or not useful click. The second way is those post interaction surveys we were just talking about. Surveying every person who hits your website and asking if they found what they needed.
The third way, that is the most accurate way, and a few companies really do this is a click stream analysis so every time a customer hits your website for self-service track to see if they called you or emailed you or created a ticket online within the next four or six or 24 hours. And that is the best way to see if they could not find what they needed by self-service and had to call you.
SearchCRM.com. So in the age of Web 2.0 can you talk about some of the potential that exists for new self-service outlets and how companies might measure success in that area?
John Ragsdale: Definitely. I have to say the Web 2.0 best practices are still emerging and benchmark metrics are really hard to come by. I recently went off on a search on behalf of one of our members looking for some key metrics and I couldn't get data from anyone. The vendors either don't track it or won't share it and most of the community projects are still in their infancy compared to something like knowledge management or CRM. So it's not really mature enough to have metrics over a long enough period of time to track. So again you're seeing vendors making claims that forums are deflecting up to 30% of calls but so far they can't give me a single case study showing that call volumes have dropped. So definitely some conflicting numbers out there. So the numbers that  I see people tracking or the emerging metrics are the number of active members in a community, members by reputation level, such as what percent are novices versus experts. How many new posts are you receiving a day how, how long does it take to resolve a customer question posted on a forum and what is the amount of customer versus employee time because of course you're trying to shift more and more of the moderation duties over to customers.
To my knowledge nobody knows what the ideal benchmarks should be but I will definitely be publishing and writing about this as soon as I can track down some numbers I have confidence in.
SearchCRM.com: So how can companies monitor the ROI for self-service. You mention that you're seeing some organizations that are seeing ROI. How are they monitoring that and what metrics are they using?
John Ragsdale: My first piece of advice would be if you working on building that business case I wrote a report last year called building a business case for knowledge management that lays out how to do this and gives some examples. If you're listening and you'd like a copy of this report drop me an email to jragasdale at the SSPA .com and I'd be happy to send you a copy.
My hints here are make sure you have a good metrics plan in place before you make any changes. I often see companies that implement a new policy, a new technology, a new practice whatever and they don't have any details of what they how doing before so you can't really tell what the changes were.
Look at the fluctuation in any metrics as of the day that new knowledge base or self service tool goes live. As I mentioned before you might have impacts in areas you don't expect. There are typical metrics both on the hard and the soft side. On the hard side you have those operational metrics like first call resolution, average handling time, percentage of issues resolved at Level 1 or the percentage of issues escalated so those have real easy dollar figures attached to them.
But you also have soft metrics which I think are important to include but it's harder to put the dollar numbers there. Things like increases in customer satisfaction and loyalty and one area we're seeing a lot more attention around was moving customers to self-service also can be used as a revenue generation tool because we're seeing more self service sites now prompting customers, "if this is the problem you're having, consider upgrading to this new version or this new product" and they can do a one-click purchase while they're on the web site. So not only are you deflecting calls but you're generating some extra revenue and that's always a good thing to do.
SearchCRM.com: So maybe you can end with some tips for being successful with self-service technology with some case studies you've seen with SSPA clients.
John Ragsdale: Looking over the recent star award applications and talking to a lot of companies I've identified three things I've seen in common in the top performing self service sites. The first is companies are doing very detailed use case analysis to understand who's using your site what their needs are and what tools they need to get the help they need. So in the past you may have had self-service sites really directed at techie people so you would have like index trees. In fact you may have a lot more novice users coming to your website now who may have very simple questions and maybe something like an avatar or a chat bot would be more effective for them.
The next thing is the use of rich media and some great use of videos, film strips, some sound file. The third thing I'll point out is tight integration to other areas on the website. 50% of SSPA members now have a customer community and it's important to have a good integration between your knowledge base and the community. So if people search the knowledge base and you don't have an article but there's a forum discussion going on about that topic they should get a link. And if they're trying to post a question on the forum and you've already answered that question in the knowledge base you should direct them there.
But also making sure that' it's easy and there's good integration between your download site, calibration tools, users manual, release notes. Just keep in mind that all of these in the mind of the customer are part of a single self-service experience so if you have them really sub-divided and hard to find on your website you're really making it difficult.
SearchCRM.com: Well John, we really appreciate you joining us today and sharing your insight on self-service technology.
John Ragsdale: My pleasure and thanks for having me.