---
September 23, 2010 1:02 PM
 As Marc Benioff strode to the stage at the Yerba Buena Center yesterday, many were looking forward to his response to Larry Ellison's jabs at him and his company just a few nights before. Benioff's opening line? "I come in peace." Except he didn't. Not really. Benioff had plenty of...
September 20, 2010 5:13 PM
Oracle CEO Larry Ellison showed off some of his company's forthcoming Fusion Applications here at OpenWorld Sunday night and while more detail is to come with his closing keynote, we do have some idea what those applications will look and feel like. Fusion Applications will be generally...
---
September 10, 2010 7:38 PM
[caption id="" align="alignleft" width="75" caption="Michael Park"]
[/caption] Microsoft made the beta release of its SaaS-based CRM product available yesterday and...
---
September 2, 2010 3:00 PM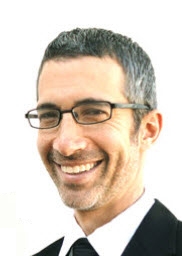 Can the contact...
---