---
July 27, 2009 3:16 PM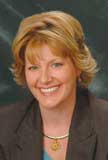 Managing customer data has always been a critical factor...
July 22, 2009 1:44 PM
Gartner put out its estimates for the CRM market last week and SAP has the largest market share, according to the Stamford, Conn.-based research firm. So what? My general experience in covering the CRM market over the...
---
July 7, 2009 7:40 PM
"Put the coffee down." I always loved that line, and that movie. I'm a fan of David Mamet's in fact. So, when I came across a YouTube video the other day by Wallstrip spoofing the famous Alec Baldwin scene from Glengary Glen Ross, I thought it was worth passing along. The video's been around...
---