May 21 2009 1:14PM GMT

Profile: Eric Siebert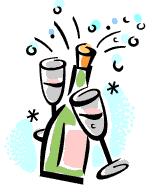 VMware just took a big jump from being the Corvette of virtualization to being the Ferrari with the release of vSphere. Did you notice that tiny speck in your rear view mirror VMware? That's your competition falling even farther behind. The release of vSphere opens up a new era in virtualization with many new features and functionality and an even more mature and polished product. Released almost three years after VMware Infrastructure 3 (VI3) in June of 2006, vSphere represents much hard work by VMware to maintain its lead and re-establish its dominance in the ever-competitive x86 virtualization arena.
I've been part of the vSphere beta since last year and my experience with it has been fantastic. VMware has listened to its customers and produced a very worthy successor to VI3. I can honestly say I have never seen such excitement for a product release and according to the conversations I've had, VMware's customers can't wait to get their hands on it. VMware has definitely taken virtualization to the next level and has made it so that customers have no reason not to virtualize any workload.
So I just want to say congratulations to all the hard-working folks at VMware that made this new release possible, it's truly a job well done.