---
May 22, 2009 3:25 PM
So now that vSphere is available, how do you get your own copy and upgrade existing licenses? Hopefully, you have already checked if your Service and Support has been properly upgraded or existed prior to May 21, 2009. If so then you are in good shape.
Get your license keys:
Log in to your VMware Account by going to http://www.vmware.com, clicking on Account, then clicking on Manage Product Licenses. Continued »
May 21, 2009 1:14 PM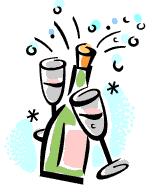 VMware just took a big jump from being the Corvette of virtualization to being the Ferrari with the release of vSphere. Did you notice that tiny speck in your rear view mirror VMware? That's your competition falling even farther behind. The release of vSphere opens up a new era in virtualization with many new features and functionality and an even more mature and polished product. Released almost three years after VMware Infrastructure 3 (VI3) in June of 2006, vSphere represents much hard work by VMware to maintain its lead and re-establish its dominance in the ever-competitive x86 virtualization arena.
I've been part of the vSphere beta since last year and my experience with it has been fantastic. VMware has listened to its customers and produced a very worthy successor to VI3. I can honestly say I have never seen such excitement for a product release and according to the conversations I've had, VMware's customers can't wait to get their hands on it. VMware has definitely taken virtualization to the next level and has made it so that customers have no reason not to virtualize any workload.
So I just want to say congratulations to all the hard-working folks at VMware that made this new release possible, it's truly a job well done.
---
May 20, 2009 5:13 PM
Virtualization
Fault Tolerance (FT) is a new feature in vSphere that takes VMware's High Availability technology to the next level by providing continuous protection for a virtual machine (VM) in case of a host failure. It is based on the Record and Replay technology that was introduced with VMware Workstation that lets you record a VM's activity and later play it back.
The feature works by creating a secondary VM on another ESX host that shares the same virtual disk file as the primary VM and then transferring the CPU and virtual device inputs from the primary VM (record) to the secondary VM (replay) via a FT logging NIC so it is in sync with the primary and ready to take over in case of a failure. While both the primary and secondary VMs receive the same inputs, only the primary VM produces output such as disk writes and network transmits. The secondary VM's output is suppressed by the hypervisor and is not on the network until it becomes a primary VM, so essentially both VMs function as a single VM.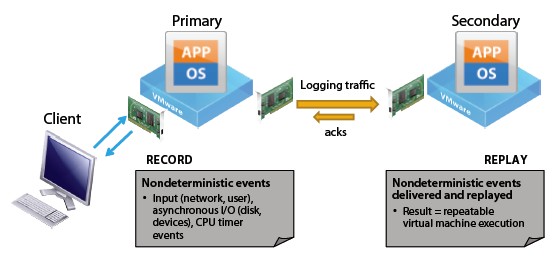 ---
May 20, 2009 4:59 PM
There has been quite a bit of commentary on the nature of the vSphere 4.0 Enterprise and Enterprise Plus licenses. Most people do not see why they should pay for the new license and really can't understand why Enterprise is going away at the end of the year.
The big question is: What is the plus within Enterprise Plus? Where is the extra value? My thoughts on the distinction between the two levels percolated until the brew was right: Apart from the obvious, Enterprise Plus adds multipath plug-in support, host profiles, and the vNetwork Distributed Switch, all of which may or not be needed by the average virtual environment.
---
May 19, 2009 3:45 PM

Profile: Rick Vanover
One of the biggest obstacles to testing VMware vSphere 4.0 is the equipment footprint. ESX 4 (the hypervisor for vSphere) makes getting started with base functionality quite accessible. ESX itself can be run as a virtual machine (VM) on ESX. Similar to how VMware Workstation permits ESX as a guest, vSphere can do the same.
Running ESX 4 as a VM within ESX allows administrators to provision a smaller quantity of capable hardware to do testing of the base product features. Of course, this isn't what you would want to configure a production environment for (or purchase the related licensing, for that matter) – but simply a space to get down and dirty with the base functionality. It would also be a good idea to set up a NFS or iSCSI storage system to go through the drills with VMotion, Storage VMotion, Fault Tolerance, maintenance mode, host profiles, the vNetwork Distributed Switch or other features.
VMware employee Eric Gray gives the full details of this great training tool on his VCritical blog.
---
May 19, 2009 3:01 PM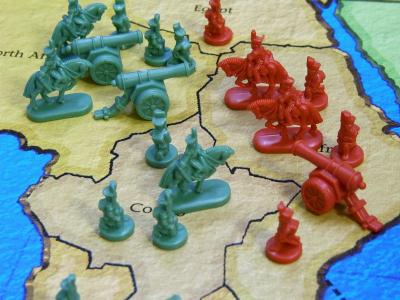 The virtualization wars heated up again last week when Microsoft announced that the next release of Hyper-V will include Live Migration, its version of VMotion, and High Availability (HA) features for free. Currently, these features are not included for free in VMware's free edition of ESXi; VMotion is only available in the Advanced and Enterprise versions of vSphere; and HA is included in all but the free and the low-end Essentials edition. This just serves as further proof that Microsoft is desperate to catch up with VMware and win new customers and existing VMware customers.
Microsoft can afford to give things away for free as it has deep pockets and offers a great deal of other products and services. If Microsoft was the clear leader in the virtualization space, than it would more than likely be charging customers for Hyper-V and other advanced features. Right now, though, Microsoft is playing catch-up, and giving things away for free is the best way to do that. Because Hyper-V is relatively new it just can't compete with VMware in areas such as features, performance and product maturity so Microsoft continues to hammer away at the one area that is easy for them to compete at: cost.
---
May 19, 2009 2:47 PM
The alarm settings in VMware vCenter Server 4.0 have been vastly improved in comparison to what's available in VMware Infrastructure 3 (VI3). The new alarms let you configure many custom alarm triggers and corresponding actions. VI3 alarms are very limited; you can only configure host and virtual machine alarm types and there are very few triggers that you can select from, as shown in the chart below.
| | | |
| --- | --- | --- |
| Alarm Type | Triggers | Actions |
| Virtual Machine | VM CPU Usage | Send a notification email |
|   | VM Network Usage | Send a notification trap |
|   | VM Disk Usage | Run a script |
|   | VM Memory Usage | Power on a VM |
|   | VM State | Power off a VM |
|   | VM Heartbeat | Suspend a VM |
|   | VM CPU Usage | Reset a VM |
|   | VM Network Usage | Send a notification email |
| Host | Host CPU Usage | Send a notification email |
|   | Host Network Usage | Send a notification trap |
|   | Host Disk Usage | Run a script |
|   | Host Memory Usage |   |
|   | Host State |   |
|   | Host Hardware Health |   |
In vCenter Server 4.0, alarm types are split into two categories, conditions/state and events, and each category has different triggers.
---
May 13, 2009 6:42 PM
Being a long-time user of the VMware Communities forums, I can definitely see that the questions posted in the forums tend to cycle and repeat themselves by newer users. This week the topics focus on Active Directory and clustering. Other weeks it is performance, VCB or configuration issues.
Though this is just within the specific forums I monitor, I am sure there are other cycles within the other forums. This is interesting to me, as long term users like myself see quite a few of the same questions, so we blog about them to try to help people get the answer if they're searching in Google. In the blog posts, we'll reference the question, answer the question and provide references that generally consist of other blog posts.
Since it came up this week, let's discuss Active Directory integration. Continued »
---
May 12, 2009 1:30 PM
If you are using vCenter Server and plan on upgrading to vSphere you should be aware that vCenter Server 4.0 uses much more memory than vCenter Server 2.5 does. According to the official documentation for both 2.5 and 4.0, the system requirements are very similar:
2.0 GHz or faster Intel or AMD x86 processor. Processor requirements can be more if your database runs on the same hardware.
2 GB RAM. You might need more RAM if your database runs on the same hardware.
But VMware has a note in the vSphere documentation that states:
vCenter Server includes a service called VMware vCenter Management Webservices. This service requires128MB to 1.5GB of additional memory. The vCenter Management Webservices process allocates the required memory at startup.
---
May 8, 2009 4:22 PM
VMware's new approach to licensing has brought on quite a bit of commentary in the virtualization community. People are discussing it on Twitter, in other blogs and over the phone. It's being discussed in podcasts and whenever virtualization administrators get together. There are several talking points, and they seem to be mostly FUD (fear, uncertainty and doubt), or lack of knowledge.
Here are the main discussion points:
VMware should be allowed to make money
SMBs want everything for free
VMware vSphere is more expensive than Hyper-V or Xen
Those at Enterprise license levels are no longer at the top of the license tree
Enterprise Licensing is disappearing and there will be a forced upgrade to Enterprise Plus
The forced upgrade is timed to correspond to the termination of the most Support and Service (SnS) contracts
There is no upgrade path from Essentials to the more advanced license levels without repurchasing
VMware does not understand the SMB
---