---
September 22, 2008 5:12 PM

Profile: Rick Vanover
I have anticipated VMworld 2008 for months, and now that it is over, I look back favorably on the week. For me, attending this show from a learning perspective was not tied to any specific objective. It's important to align your expectations with the real deliverables. VMworld is not a week-long training session on ESX and VirtualCenter administration, but a showcase of everything that is VMware. You can sample products and attend technical sessions that delve into a technology's inner workings (one particularly enriching session was the VMotion Technical Deep Dive session).
I took the approach of looking at what's in my immediate workload and what's on the horizon in my environment to match the offerings at VMworld. I did squeeze time in to look at technologies I've considered or have been curious about, such as ThinApp, and had some fun in Las Vegas. I write this blog because a lot of organizations may not be sure of what you get for the money required to attend VMworld. Further, many organizations face very tight training and travel budgets. For the cost of VMworld, I believe you get a lot and think it's definitely worthwhile. Here are some of my takeaways, with particular points where I gained insight from VMworld.
There is a VDI project in my future. Attending a few sessions and visiting vendors in the Solutions Exchange (general exhibition floor) hasn't equipped me enough to jump into the technology, but I definitely have a better handle on how I will approach the topic from a planning perspective as well as a better understanding of device selection and an important measurable that is new to me. This statistic is a target number of virtual machines per core that provide the desktop operating system. One session I attended mentioned a success story architected around five guest/client operating system VMs per core and a RAM allocation per guest of 512 MB. I immediately determined that is a testing point to determine the architecture of my forthcoming VDI implementation. The overall session inventory and VDI offerings were good and comprehensive in their coverage. Likewise, the Solutions Exchange had a good showcase of devices, brokers and other technologies to get my creative juices flowing on how to approach VDI.
I am always looking for new strategies and approaches from the server administration side. Too frequently, it seems that we have become so comfortable with the server environment that we may not innovate as much as we can. From the show, I have determined that I will invest in learning the VMware Remote CLI commands such as vicfg-cfgbackup, vicfg-nics, vihostupdate and others. There is a lot of functionality available there, and some of it is not always available in the current version of the VMware Infrastructure Client. I also determined that VMware's adoption of OVF is a really good thing and I cannot wait to get my hands on the new VMware Studio virtual appliance. While it was flattering to discover that I am not doing anything completely wrong, the comprehensive server virtualization content at VMworld was enriching. There is something for everyone to learn.
This is a small sample of the powerful points I took away from VMworld 2008. Overall, there is one key difference between attending something with a specific objective — such as a week-long class on a particular technology or product — and VMworld, from an entire product line perspective. The takeaway from the show depends on how fully an organization embraces virtualization — those that embrace it more will have a richer experience. When next year's VMworld comes around and you're not sure if you should go, I recommend that you do.
September 17, 2008 2:58 PM
Aside from all of the non-product announcements, the biggest disappointment to me so far has been the unsatisfied requirement with all virtual desktop platforms. From VMware Desktop Manager, to Desktone, to WebOS, I still need a desktop in order to first access my virtual or hosted desktop!
Now, the gentleman at the WebOS booth pointed out that we need to start separating the desktop and the OS, and I think that this is one of the most beautifully worded statements I've heard made about desktop evolution in the last 18 months. I plan to talk more about this later. However, what we cannot yet do is separate the desk from the desktop (at least not until Intel/AMD figure out how to put the RDP chip into our brains). In other words we have to have some type of device on our desk in order to provide networking, and KVM. The problem with this truth is that it means I still have to employ a desktop support team to manage what have effectively become dumb terminals.
But Andrew you say, why not just employ thin clients and remove all of that hassle? Won't the problem be vanquished then? Perhaps, but thin clients tend to actually be a little on the cubby side. From what I have seen there is only one device on the market that can deservingly call itself a thin client — the Pano Logic Cube. The NASA engineers in Houston in the spring of 1970 had to pull of an amazing feat with the amount of power it takes to run a coffee maker. Pano Logic powers a thin client with 3 watts of power. The Hoston engineers would be proud.
VMware, Desktone, hear me. For you to impress me with VDI I want to see you acquire Pano Logic and offer an end-to-end solution for VDI. Provide the software and the desktop hardware. Create a virtual desktop solution and lose the desktop on my desk in the process.
---
September 17, 2008 1:07 AM

Profile: HannahDrake
Although in theory, virtual desktop technology is a good idea, in practice it's been less than stellar to date. There are a few reasons for the historical shortcomings of desktop virtualization. First, the benefits are a lot less apparent than with server virtualization. Second, rolling out the technology is expensive, and third, it isn't quite as secure as it was originally made out to be.
VMware provided a solution to these problems yesterday with the announcement of vClient, a hypervisor-based approach that entails a hypervisor layer on a laptop rather than on top of any OS.
VMware not the first 
VMware, however, is the Christopher Columbus of the hypervisor-based virtual desktop approach. Just as Columbus wasn't really the first to discover America, VMware wasn't actually the first to come out with this particular idea. I met with a smaller company, Virtual Computer, on the VMworld floor today. Virtual Computer had also announced its product the day prior. NxTop — which is almost identical to vClient — stands out for one big reason: It's here, at VMworld, and you can see it in action today. VMware has yet to  demo vClient.
Imagine having a completely virtualized laptop: You start it up and then select which virtual machine you'd like to run. There is no host OS, at least not on the laptop. For example, during the NxTop demo Virtual Computer had three virtual machines to choose from. One was the IT department-approved and heavily data center-controlled virtual machine, the other was a virtual machine where an employee could, for example, run iTunes and Skype.
As none of the virtual machines run on top of a base OS, you can't install a keystroke logger on a base OS and capture supposedly secure information from the virtual desktop, which is a central criticism of previous-generation virtual desktops.
I asked the Virtual Computer team how it planned to compete with VMware. The answer was simply that VMware has focused elsewhere, whereas this is all that Virtual Computer does, so the company is apt to put more effort into it and do it better.  Also, VMware doesn't actually have the technology available yet, whereas Virtual Computer has a beta release scheduled for November and a select number of betas in use already.
It seems that virtual desktop technology has reached a new level, and perhaps the developers have overcome enough of the previous obstacles  so that we'll see greater virtual desktop adoption in the coming year.
NxTop pricing is $9.99 per month per virtual desktop, and the management console is free. When a customer reaches a critical mass, however, NxTop will direct the customer to a reseller for more economical pricing. For now, Virtual Computer plans to work with all clients directly.
---
September 16, 2008 11:57 PM
VMworld 2008 so far has been characterized by a few things:
The smell of smoke, the crowds, the scented casino floors (Please take this convention back to the Bay!)
The promises of features – I'm still looking for a feature announcement that is accompanied by an "Available now" announcement
The absence of any real products – Most of the announcements are of features. While features are nice, I am still waiting for a product announcement that is not simply an umbrella view of several existing products or new features. Although, I will say that a VMware employee did give me a new perspective on this criticism. They said that one of the challenges of having so many products is that it is difficult to help people unfamiliar with their ecosystem understand how they all work together. Attaching a moniker such as "Virtual Data Center OS (VCD-OS)" gives new recruits a way to imagine how all of these separate products and features work together. I can get behind this idea — sort of. What is still lacking is a single management platform to tie all of these products together. When are we going to see a VI client that can manage Site Recovery Manager (SRM), Lab Manager (LM), ThinApp, and VMware Desktop Manager (VDM)?
Devastatingly slow Internet speeds
Ultimately the first day was best summed up by the champion of VMware bloggers, John Troyer. I was sharing my thoughts with him and he made a pointed statement: VMworld 2008 is not about virtualization, it is not about the hypervisor; VMworld 2008 is about the ecosystem that VMware has created. What John means is that we are at a point in this field where the virtualization aspect is no longer important. We get it. We can virtualize. Now, what do we do with it?
I think this is great tact for VMware to take. This strategy essentially sets the bar for Microsoft and Citrix. The latter two companies are barely beginning to build their partner and software ecosystem, and VMware knows this. Being at the top of the hill means you get to set the rules for battle; you get to decide the area on which the skirmish will take place. And when strategizing for war you play to your strengths and the enemies' weaknesses. This is exactly what VMware has done. By making the ecosystem the battlefield they have guaranteed themselves an competitive advantage for virtualization round three.
---
September 16, 2008 12:29 AM

Profile: Eric Siebert
I arrived in Las Vegas on Sunday afternoon for VMworld, having not been here in about nine years my first impression is how much the strip has grown and how crowded it has become. It's also very hot here; it was 99 degrees on Sunday making you want to stay inside the air-conditioned hotel. After checking in to the Venetian I wandered the hotel trying to get a feel for the layout of the place. After walking around for about an hour I discovered that the Venetian is huge and it is very easy to get lost. After receiving a call from fellow blogger Edward Haletky we arranged to meet and went down to the VMworld registration desk to check in and get our badges. The registration area was not very busy on Sunday afternoon, which may have been result of the fast and efficient check in process. To register you simply typed your name into one of the many computers and it automatically prints out the information for your badge. You then you walk up to the counter to show your ID and get your conference badge. Next, off to the other counter to collect your VMworld goodies which included a nice VMworld travel bag, t-shirt, water bottle, notebook and pen.
Afterwards we met up with security guru Christofer Hoff for a drink and conversation on some security topics, and then off to the Vizioncore welcome reception at the Tryst nightclub located in the Wynn hotel. One thing about Vizioncore is they sure know how to throw a great party, lots of great food, drink and entertainment. I had the opportunity to meet with Mike Laverick and Scott Herrold who recently released a great new VMware book and will be available for a book signing later in the week. I also met with fellow VMTN forum members Steve Beaver, Thomas Bryant, Ken Cline and Matthew Johnson. Having interacted with them online in the VMTN forums for almost two years it was nice to finally meet them in person.
Next up, Monday, which is Partner day where VMware business partners get a briefing from VMware on sales strategies and best practices. Monday is also TAM day where VMware provides technical briefings and product road-maps for TAM customers who have signed a non-disclosure agreement. Finally, the formal Welcome Reception from VMware is Monday evening where everyone gets a chance to socialize and meet with VMware personnel and vendors in the Solutions Exchange.
---
September 16, 2008 12:26 AM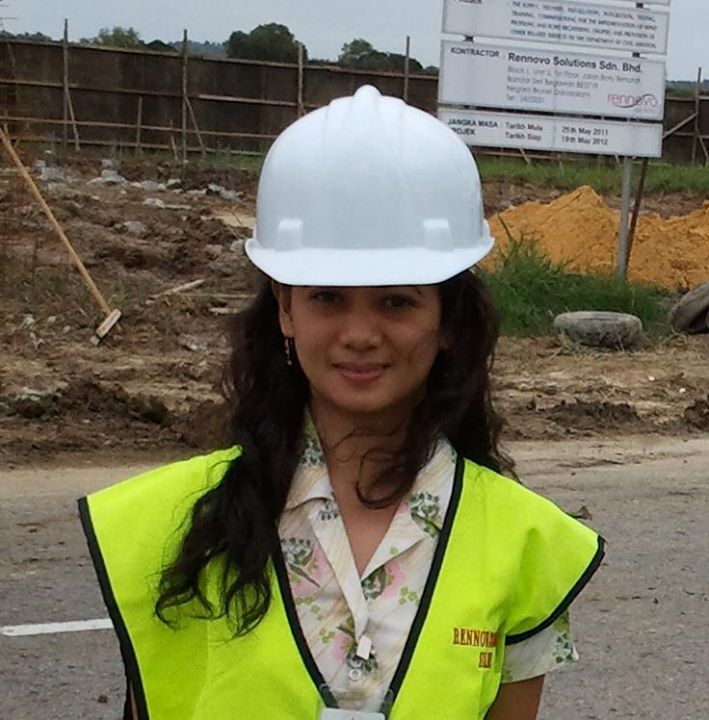 Profile: Rhianajay13
VAlign Software has announced it's new VAlign for VMware product at VMworld in Las Vegas. VAlign for VMware contains tools that will allow companies utilizing a VMware Infrastructure solution the ability to more efficiently manage the financial implications of a virtualized infrastructure.
According to VAlign, the new offering will be able to construct a comprehensive virtualization strategy based on core processes that will give a detailed lay-out of the virtual infrastructure, measure the usage of certain resources and align those resources based on the financial needs of the business.
For more information on VAlign for VMware you can visit the company website at VAlignsoftware.com.
---
September 16, 2008 12:24 AM
I've been thinking about VDC-OS all morning, trying to figure out that nagging feeling in the back of my mind. Something feels so familiar about this new, seemingly fantastic, initiative from VMware. And then it hit me — VDC-OS is an initiative! IT professionals expecting an off-the-shelf software-in-a-box solution from VDC-OS will be disappointed. VDC-OS is made up of several components, all of which will, I am sure, have their own sets of individual highlights and disappointments.
Now there is nothing wrong with initiative. I applaud VMware for putting their weight, money and research behind the idea of a data center OS founded upon virtualization technology. This tact, however, has an all-too-familiar feel from VMware. Take VMware Consolidated Backup (VCB) or VMware Desktop Initiative (VDI) — both of these "technologies" were actually a lot closer to initiatives. I remember when I first heard of each, and I could not wait to get my hands on them. As it turns out, VCB was not the end-to-end backup solution that everyone expected it to be and VDI was little more than a partner program.
VMware recognizes that IT professionals like myself are getting a little tired of being sold initiatives instead of actual products. On their own website, out of the gate, VMware answers the charge that the Cloud vServices initiative is not simply a way to sell its customers on VMware partners. We'll see if they live up to this promise.
One of the reasons that VI has been so successful is that it is a boxed product. It installs, you run it, and it does its thing. Software ecosystems are a harder sell, and even harder to manage. VCB and VDI have certainly not had the reception that VMware has likely hoped for. I for one am looking forward to the technologies included under the VDC-OS umbrella, so I am keeping my fingers crossed that it is not deja vu.
---
September 16, 2008 12:21 AM
In the past, young men seeking their fortunes were often told "Go West, young man." The West was pregnant with opportunity for those willing to seek it. Now VMware is offering young men and women at universities another opportunity — the opportunity to go virtual. In response to the growing number of academic institutions leveraging VMware technologies, VMware has created GoVirtual.org. The purpose of GoVirtual.org is to help professors and students in higher education learn how to teach and study virtualization.
As virtualization becomes more and more a part of the IT field, students emerging from four years at a university will need to have a basic, if not advanced, understanding of the virtualization technologies available if they are to thrive as IT professionals.
GoVirtual will offer the following virtualizaton-related items:
Courseware
Papers
Downloads
Conferences and Events
And perhaps the most important offering of GoVirtual is a community where like-minded students and faculty across the globe can meet and connect virt… Nevermind, I'm not going to make the joke. It's been used up 🙂
Universities such as Carnegie Mellon, Ecole Polytechnique Federale De Lausanne (EPFL), Georgia Tech, Harvard University, Massachusetts Institute of Technology (MIT) and University of California at Berkeley already benefit from the VMware Academic program. And although the University of Texas is not officially listed as one of the academic institutions that has benefited from the same program, from my own experiences I can say that it certainly has.
GoVirtual.org is a great compliment of the academic program, and a great fit for higher education. I invite other educators to visit GoVirtual to see how they themselves can learn about this exciting technology field and share their knowledge with the Stephen Herrods of tomorrow.
---
September 16, 2008 12:19 AM
Today at VMworld 2008 those industrious developers working for a small technology company you may or may not have heard of, VMware, announced their most ambitious product to date, the Virtual Data Center OS (VDC-OS). Equal to the developers who have worked on it, the ambition of VDC-OS is to turn all of the resources in the data center — compute, storage, network and applications — into a single, manageable, secure cloud. While VMware Infrastructure has made amazing strides towards becoming an integral part of the data center, compared to VDC-OS, it is a drop in the bucket. Let's take a closer look at this new technology:
VDC-OS allows IT professionals to aggregate their datacenter resources through four technologies:
Application vServices
Infrastructure vServices
Cloud vServices
Management vServices
Application vServices
Application vServices is the list of services that VMware provides which enable greater application functionality and uptime. This list includes existing services such as VMotion, Storage VMotion and HA. Coming in 2009, however, VMware will introduce VMware Fault Tolerance, a new technology that will enable two VMs on separate ESX servers to be kept in lock and step with each other simply by the click of a button. In this way if the first VM goes offline, the second VM is ready to step in instantly and take over services ownership.
Infrastructure vServices
Infrastructure vServices consist of technologies that have to do with compute, storage and network. Today VMware already offers CPU virtualization assist, memory virtualization, memory sharing, and its own fully-fledged virtual switch. Tomorrow, however, VMware will offer even more. In 2009 VMware is going to offer fully paravirtualized storage drivers allowing one of the last remaining bottlenecks of virtualizing intense applications to be removed. These drivers will allow for up to 200,000 IOPs / second. Additionally, VMware will also be introducing its VMDirect technology that allows hardware to be accessed directly from VMs.
2009 will also finally see VMware doing what I have said they should do all along and partner with existing network companies such as Cisco to provide the ability for others to create third-party virtual switches. Very soon network administrators will be able to manage a VMware vSwitch using the IOS! Other networking improvements include Network vMotion, the ability to migrate network statistics along with the VM from server to server. The premier networking technology on the horizon though has to be the Distributed Switch which greatly simplifies the set up of ESX networking.
VMware is not resting on its laurels when it comes to storage either. Three new storage technologies are right around the corner: vStorage Thin Provisioning, vStorage Linked Clones, and vStorage APIs. The specifics on these technologies are not known at this time, but I will report more on them as the conference progresses. I can say that with the exception of the AIis, the first two technologies do exist currently in storage vendor hardware, so I am betting that VMware has taken these technologies and integrated them directly into VI.
Cloud vServices
Cloud vServices is an ecosystem developed by VMware and its partners to provide the utmost flexibility when it comes to data center computing. Cloud services is essentially a set of APIs and promises that will allow any VMware customer to leverage any other VMware customer's infrastructure in case of the former's inability to do so.


This cloud will create the opportunity for small to large data centers to outsource their needs to larger partners who also participate in the VMware Cloud.
Management vServices
Management vServices are new services that add to VMware's ever-expanding list of management capabilities. Thankfully they reigned in some of their desire to be a Windows patch management system and concentrated on increasing management and monitoring at a more fundamental level. New technologies include:
vCenter AppSpeed – Helps in diagnosing and fixing application issues
VCSync – Allows multiple VC instances to be synchronized to bring about federated management scenarios
ESX Baseline – Allows ESX servers to be held accountable to a provided system configuration baseline
vCenter Orchestrator – Allows IT professionals to create their own custom management workflows (such as how to create a VM)
vCenter Chargeback – Finally! A charging system built into VC!
… and more!
Conclusion
VMware has once again provided us with several great technologies that will hopefully increase the case for virtualization in the data center. While these technologies may be offered under the name VDC-OS, they are far from a single solution. VMware has had a problem before with product sprawl and the inability to manage all of their offerings. Will the same thing happen in 2009? Or will these products come together and become the backbone of the data center OS that VMware hopes them to be? Only time will tell!
---
September 12, 2008 7:28 PM

Profile: Rich Brambley
By Monday morning, the buzz surrounding the world's largest virtualization conference, VMworld 2008 in Las Vegas, Nevada, should be so deafening that it will make you virtually insane. The pun was intended. The topics on news, finance, technical analysis and blog sites will be overflowing with announcements and reports from VMware, sponsors, exhibitors and partners at the conference. We are, and will continue, contributing to the buzz here at Virtualization Pro as well. There will also be strategically released announcements from VMware's competitors, most of which signed up for exhibitor booths at VMworld anyway. I do not know how I will keep up with the steady geyser of information, and I will be in the middle of it.
Here are some of my predictions on what I expect (more like hope) to hear loud and clear above the constant static to be generated next week. I have no special access or insight other than my conversations with my contacts. These predictions are just my guesses.
ESX/ESXi
Continuous Availability – Demonstrated in the past at VMworlds, the ability to simultaneously run a VM across multiple ESX/ESXi hosts and provide a synchronized, instantaneous failover will be touted as the foundation for the next generation of VMware's HA (high availability) features.
Cloud Infrastructure – Building on advances like continuous availability, VMware's vision of ubiquitous and automated virtual infrastructure will be discussed in detail.
VDI (Virtual Desktop Infrastructure)
Offline VMs – The latest version of VMware's virtual desktop manager product, VDM, will help push the VDI concept to the next level of adoption with the ability to provide mobile users a local copy of a VM that will synchronize with a master version when on the corporate network.
Faster, more flexible and efficient VM deployments – I expect to hear about advancements in the ability to rapidly deploy large numbers of VMs from a single master template using minimal storage space. This will be achieved by separating the operating system, applications, and user profiles into separate components that are individually pieced together to form a customized virtual desktop. Enhancements from storage vendors in thin provisioning and LUN cloning will support this model.
VMware Workstation 6.5
Version 6.5 – VMworld 2008 would be a great time to release the latest version, wouldn't it? With the growing popularity of Sun's xVM Virtualbox VMware should take the opportunity to introduce the new version and all the automation, GUI, and performance improvements they've added.
Integration of ACE – Building on the existing integration of VMware ACE in the current version, I expect VMware Workstation and ACE to merge into one product eventually.
Free Version or enhancements to VMware Player – I'm not convinced that the full version of Workstation will ever be offered for free, but, just like VMware's strategy with ESXi, I can imagine a free version of VMware Workstation that could be offered with limited features. Whether VMware introduces a restricted Workstation or just adds to the already free VMware Player, offering a free desktop product with comparable features to the competition would make sense.
---