---
September 27, 2009 7:00 PM
The topic of the VMworld 2009 session which Luc Dekens and I gave recently was how to take PowerCLI to the next level. I'll explain that premise for a bit in this post for those who may not have been able to make it to the...
September 24, 2009 9:34 PM

I've...
---
September 22, 2009 8:00 AM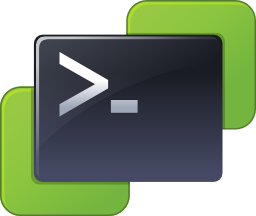 Before I get in to it, I guess I should introduce myself as this is my first post on...
---
September 18, 2009 2:21 PM

Profile: Makking
The high-flying days of pre-Y2K seem a distant, fairy-tale like memory. IT has gotten far more complex. Capital budgets continue to shrink, corporate greed continues unabated, shareholder gain is as strong as ever, and the demands on IT have naturally increased to meet such demands. The demands on...
---
September 18, 2009 1:45 PM
A reader recently sent me an email after reading some of my articles on SearchDomino.com on virtualizing Domino servers. He was wondering what IBM's official stance is on virtualizing Domino servers in VMware. Here's the back story: He has a pretty nice existing VMware environment consisting...
---
September 18, 2009 1:25 PM

Profile: Rick Vanover
Fresh off the release of my recent SearchVMware.com tip on the
---
September 16, 2009 2:18 PM
Free administration tools can really make a VMware administrator's life easier, so when I heard that Vizioncore recently announced some free administration tools I thought I would check them out. The three tools are vConverter SC, a...
---
September 15, 2009 2:27 PM
I wanted to comment on some recent controversy concerning the Best of VMworld award winners by explaining in detail the process and how the judges decide winners for each category. I've been a judge for two years now so I know how challenging it can sometimes be to pick the winners. Let me begin...
---
September 14, 2009 1:11 PM
Either someone needs to invent a time machine or VMware needs to make VMworld a two week show. There is just way too much to do at VMworld and not near enough time to do it. Sleep is always the last thing on my priority list at VMworld; I was lucky to get about five hours each night. There...
---
September 10, 2009 2:50 PM
For the last few years at VMworld TechTarget has sponsored the Best of VMworld awards, which showcases the best products in many different categories. Last year was my first time being a judge and I had the privilege once again this year. Judges include TechTarget writers and editors and well...
---