---
July 25, 2011 11:32 AM
The hype around unified communications (UC) has been percolating for years, yet by and large there's been a disconnect (pun intended) among enterprises to develop and execute forward-thinking, comprehensive UC strategies. Ready or not, the consumerization of IT is forcing enterprises to plug into UC, and ironically, the productivity needs of end users.
The meteoric acceleration of innovation in the mobility space and the global domination of social networking has even best-of-breed companies—or technology innovators—struggling to keep pace, let alone anticipate how mobile device types and collaborative applications are likely to evolve, and plan accordingly. Inarguably, the challenge is a formidable one. By some estimates, the speed of mobile innovation is two times faster than it was just five years ago. There are currently close to 450,000 available iPhone apps alone, which is about twice as many as there were this time last year. Prior to 2010, tablets weren't even in the picture.
The rapid evolution of collaboration and mobility technologies took off about the same time as the economy tapered off. Year-over-year budget cuts had IT departments doing more with less, and necessitated a "triage" approach to IT needs over a strategic one. Though IT budgets are on the rise, the influx of employee-liable smart devices—a.k.a. the BYOD (bring your own device) movement—and the subsequent user demand for network access via multiple mobile operating platforms and device types, social networking and other collaboration applications like CEBP, has IT fielding requests on an ad hoc basis.
To varying degrees, many enterprise organizations are letting end-user demand steer their UC strategies, as getting ahead of the innovation curve has simply proved to be too much. This forced shift from the traditional top-down management model to a more bottom-up approach is at last giving substance to years of UC hype.
The core purpose of UC is to enhance overall productivity based in large part on the specific needs of individual end users and the applications they use day-to-day. Lack of time and budget has historically fueled the already difficult task of identifying and accurately assessing end-user need, a key element of successful UC deployment strategies. The consumerization of IT and the BYOD trend are reinforcing the original aim of enterprise UC—helping users maximize collaboration, improve operation efficiency and provide a platform for innovation that will sustain long-term viability.
May 31, 2011 10:05 AM
In an unsolicited bid, Microsoft bought Skype for $8.5 billion, roughly 10 times Skype's 2010 annual revenues. The company's questionable investment in Skype has reignited speculation about Microsoft's indeterminate future based in part on Microsoft's past acquisition bungles.
Dissension in the ranks at Microsoft has arguably contributed to the company's ineffective acquisition assimilations and habitually slow product releases. IB Times' Jake Thompson spelled out three reasons why Microsoft's buyout of Skype will fail, ultimately tracking back to Microsoft's dysfunctional corporate culture.
With Skype, Microsoft has committed to an important change in its organizational structure that may help the company overcome some of the obstacles it faced with past acquisitions. The Skype division will be reporting directly to Microsoft CEO Steve Ballmer—a new strategy for Microsoft.
---
May 23, 2011 11:08 AM
When Tandberg, then Polycom's biggest competitor, was acquired by Cisco back in October, 2009, and Logitech acquired LifeSize just three weeks later, Polycom emerged from the consolidation chaos as the last pure-play UC, video and voice provider standing. Polycom has since parlayed an ominous position – one mired in industry-wide speculation about an imminent takeover – into an impressive success story both for Polycom and for the enterprise video and unified communications market. With Microsoft's recent acquisition Skype, Polycom is again challenged to turn uncertainty into opportunity, and few companies are better matched for the challenge.
Cisco's takeover of Tandberg left Polycom with two choices: succumb to takeover or takeover the unified communications' industry – more specifically Cisco's long-held grip on the market share. Polycom chose the latter, structuring an aggressive campaign to gain market share over Cisco while bringing to fruition the company's UC Everywhere vision. Today Polycom has an estimated 40% share of the video conferencing market, backed by industry consensus that Polycom is winning the market share over Cisco.
The start of the Polycom revolution
Polycom enlisted a visionary leader to head up the company's aggressive new strategy, the company's own EVP of Global Field Operations, Andrew Miller. With experience as a former executive with both Cisco and Tandberg and an impressive 28-year career in technology and sales, Miller was tailor-made to spearhead Polycom's aggressive strategy as CEO.
With a know-thy-enemy tactical recruiting strategy, Miller made quick work of pulling together a formidable executive management team, appointing former Cisco powerhouse, Joseph Burton, as Polycom's senior vice president, chief strategist and CTO, along with other notable hires from Tandberg, Motorola, Oracle and Xerox. The company recently announced new additions to its executive line up to help push Polycom's global growth initiative.
---
May 10, 2011 12:30 PM
Microsoft announced its plans today to buy Skype for $8.5 billion. Skype is obviously a behemoth in consumer VoIP and desktop video conferencing, but it has been trying to claw its way into the enterprise over the past year. It exhibited at Enterprise Connect–formerly VoiceCon–for the first time this year, boasting enterprise customers such as Netflix in a keynote address.
Is Microsoft the perfect vessel for Skype to finally break into the enterprise?
Maybe. Enterprise unified communications (UC) pros have been consistently ambivalent if not outright skeptical of Skype's ability to be a true enterprise UC player–and that includes IT pros using Skype in their environments today.
David Gurlé, vice president and general manager of Skype Enterprise (Skype's enterprise business unit), told me in January that Skype has no intention of competing with incumbent UC vendors, such as Cisco and Avaya:
"We are not in the substitution market. We are in the complementary market," he said. "It's kind of an overlay across other communications infrastructure and application that people have deployed."
But that is likely to change under Microsoft, which holds a large chunk of the overall UC market with its Lync 2010 server and legacy Office Communications Server (OCS) footprint. Microsoft spokespeople declined to comment specifically on how Skype might fit into Lync, which has its own desktop video software, but Microsoft's press release offers a taste of what's to come:
Skype will support Microsoft devices like Xbox and Kinect, Windows Phone and a wide array of Windows devices, and Microsoft will connect Skype users with Lync, Outlook, Xbox Live and other communities. Microsoft will continue to invest in and support Skype clients on non-Microsoft platforms.
It seems pretty clear why any UC vendor aligns with Skype: access to its user base.
This is why Logitech LifeSize recently announced its federation capabilities with Skype video conferencing a few weeks ago. Avaya, which plans to federate with Skype later this year, is also after its half-a-billion registered user base. No word yet from those vendors about what the acquisition will mean for these relationships.
Aside from the fact that Skype has been a juicy acquisition prospect for some time, Microsoft obviously sees the value in owning Skype's massive user base. The dividends are probably much higher for Microsoft on the consumer side (especially federating Skype with its Xbox Live community and Kinect products), but don't count it out for the enterprise. UC pros are looking for some quality, reliability and support reassurances before embracing Skype. Say what you will about Microsoft's track record with product development (yes, we've heard the "Blue Screen of Skype" jokes–and love them), but it has a huge install base and has earned a heck of a lot more trust from UC pros than Skype has.
UPDATE: An Avaya spokeswoman says Avaya will continue to "honor that agreement" to support Skype for its customers.
---
April 25, 2011 10:45 AM
The many ways in which people can now communicate, collaborate and access information have evolved dramatically in recent years, particularly over the last year with the explosion of tablet devices. Smartphones, social networking, Skype, Google Voice, IM and social networking sites like Facebook, LinkedIn and Twitter are pulling end users away from the stodgy desk phone. Some traditional phone vendors have made admirable strides to keep pace with trends in unified communications and collaboration, providing feature-rich, integrated desk phones, but do end users really care?
There is a growing percentage of employees opting for softphone clients or smart mobile devices over the desk phone. Alaa Saayed, industry analyst for unified communications at Frost & Sullivan, says there are indications that softphone clients are actually gaining traction, but says IP desk phones will not be leaving the desktop anytime soon.
Though many end users prefer their smart or dual-mode mobile devices and softphones, Saayed says end users are actually holding up the shift to softphones. "We've heard one enterprise say that while 70% of managers wanted to consolidate devices, 70% of end users didn't," according to Saayed.
---
March 3, 2011 5:25 PM
Choosing a cloud-based unified communications provider isn't easy, and cloud computing providers aren't doing much to help matters. The lack of unbiased, apples-to-apples comparisons of cloud-based UC service provider offerings and specific service descriptions from providers has left many enterprises confused.
Regular SearchUnifiedCommunications.com contributor Gary Audin of Delphi, Inc., has teamed up with Webtorials.com to produce the 2011 Sourcebook of Hosted and Cloud-Based VoIP and Unified Communications Services. This comprehensive, 100-page sourcebook is based, in part, on a survey of UC service providers conducted by Delphi, Inc.
According to Audin, the confusion about UC cloud services stems from a lack of consensus on what to call the service and grows from here. Some service providers call their service hosted unified communications, and other cloud-based communications providers use Unified Communications as a Service (UCaaS) to describe their services. Continued »
---
January 20, 2011 1:16 PM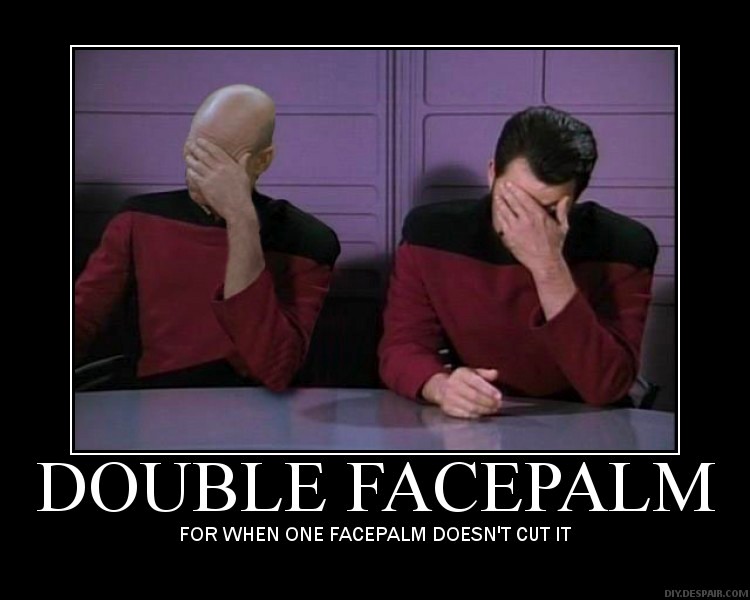 I know some of you are big-time Skype fans, but when you have call quality issues when talking to Skype via Skype, there's a problem.
Let me back up a bit.
I've never been a Skype user, which probably strikes a lot of people as absurd. But I don't have a webcam or any close friends and family outside the States, so the 472 other communications tools available to me have worked just fine.
Yet like a lot of consumers (and enterprises), I've been looking at the bills from my service provider and wondering if I could reduce telecom costs. Did I really need a land line? Especially when Skype charges $3 per month for unlimited U.S. and Canada calls, which makes the let's-not-even-go-there monthly rate my cable company charges for residential VoIP all the more heart-wrenching. If this were just a personal decision, it'd be easy. But I work from home occasionally, and my job relies so heavily the ability to understand people on the phone clearly enough that I can accurately quote them. Even with the vast improvements to mobile networks in terms of quality and coverage, cell phone interviews are still a last resort for me.
I figured it couldn't hurt to give Skype a shot though. Loved ones always make the best guinea pigs, so I first tried making a personal call first to someone who was on a cell phone within a two-mile radius. Quality was perfect on both ends. Feeling bolder, I used it for a phone interview I had scheduled with a U.K.-based market analyst for a news story. Despite getting the green light from Skype's built-in bandwidth/VoIP call quality testing tool beforehand, the call was pretty awful. The audio was so muffled — not to the point that it was unintelligible, but enough that I found myself spending more energy trying to understand the subject's words than his meaning.
I chalked up the problems to it being an international call (but was not eager to test Skype for business again). A few weeks later, I wound up working on SearchUnifiedCommunications.com's recent story about whether enterprises will ever warm up to Skype for business communications. When I interviewed David Gurlé, vice president and general manager of Skype Enterprise (their enterprise business unit), he dialed into the conference line (unsurprisingly) via Skype. I happened to be working from home and using our residential VoIP.
Brought straight to you from the University of Epic Fail, my interview with Skype (via Skype) was like trying to talk to someone who was on a cell phone in the middle of nowhere (though I'm pretty sure they were calling from New York). I had to ask for sentences and entire topics to be repeated multiple times because the quality was just so, so bad and the audio often indecipherable. I couldn't believe that I was hearing them (well, sort of) tell me about how wonderful their quality and reliability were. It felt like a bad joke.
Maybe I just have bad Skype juju or maybe the problem was on my service provider's end (though I had no other issues that day).  Clearly, there are businesses and IT shops (granted, it seems are they are mostly SMBs) that have no problem with Skype. One IT pro in last week's story even told me he has experienced more outages and performance problems with his LAN than with Skype. Still, it got me wondering — if Skype can't even ensure the quality of their own communications, what Fortune 500 is going to rely on them?
If you're at a large enterprise IT organization that's using Skype, we'd love to hear from you. Send me an email or comment below.
---
December 3, 2010 4:00 PM
With the holiday season upon us, it seems that we're all either slaving away to get things done before the holiday or mentally checked out until New Year's. Either way, you probably could use this little UC-themed moment of Zen.
Either vendors are feeling especially playful this week or I think someone may have prematurely spiked the eggnog in their marketing departments…
You know Dasher and Dancer, Prancer and… Aura?: Avaya announced this week that it will power voice communications on its Aura platform for the North American Aerospace Defense Command (NORAD) Santa hotline this Christmas (and Christmas Eve). It's no wonder the Santa-tracking scientists need some legit telephony gear — they received more than 74,000 calls last year from families around the world. Seems kind of inefficient to me. Why don't they enable Kris Kringle with presence? It'd save a lot of call center money…
Are we playing four corners or round robin? Audio conferencing is something that most businesses cannot do without. But, man, have we all been on some boring conference calls. Suffer "death by PowerPoint" no more and pass the time with "Conference Call Bingo" from LifeSize. At least now you'll have something to show for all those awkward jokes and uncomfortable silences. I don't get it, though… why don't I see, "IMing snarky comments in the background" anywhere?
---
October 25, 2010 3:16 PM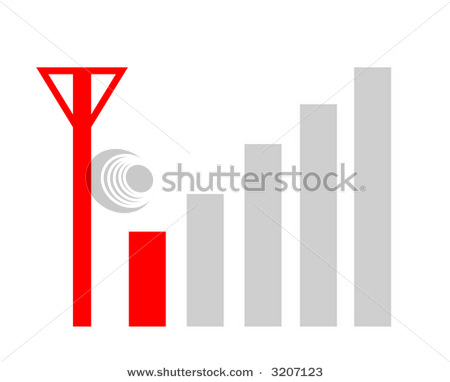 Let me just get this disclaimer out of the way: two anecdotes do not make a conclusion. But they sure raise some interesting questions.
I wrote a case study a few months ago about Hertford Regional College in England, which deployed a fixed-mobile convergence (FMC) platform to combat the cell signal blackout in its newest buildings. It wasn't that the local wireless carrier's coverage area or services were lacking — the rest of the campus was covered just fine. According to the director of network services at the college, some aspects of the energy-efficient building designs to improve insulation (specifically, metal in the window materials) made it nearly impossible for cellular signals to penetrate the building.
The story got our editors wondering how widespread this problem was, especially as many organizations (particularly in the public sector) are trying or required to cut energy costs with greener building designs. At the time, Google didn't return much in terms of research or evidence — a short discussion on a wireless networking forum and another anecdote that was two years old by that point.
I tried reaching out to two well-regarded telecom analysts who track the wireless industry. One shrugged it off as a non-issue. The other said he had never heard of the problem before. Without much to go on, the story fizzled.
Then I spoke with Mark Zuber, telecommunications specialist at Kirkwood Community College in Cedar Rapids, Iowa, last week about his recent distributed antenna system (DAS) deployment with ADC, a network infrastructure and professional services vendor.  The college recently built a conference center and a small hotel to support its hospitality programs and provide students with experience in real-life settings. The buildings were constructed to meet energy-efficiency guidelines and, sure enough, the "low e" (or low emissivity) glass in the windows blocked cell signal. ADC designed and deployed the DAS, leaving Zuber to negotiate contracts with six wireless carriers over the next five months (ouch).
Whether or not green buildings are actually going to cause these problems on a widespread basis, it's interesting that this has become an IT problem — namely for telephony pros, many of whom already have their hands full trying to understand how Internet Protocol (IP) and Session Initiation Protocol (SIP) are turning their traditional telephony training on its head.
But as the expectation for constant mobility becomes ubiquitous (and end users rely more on cell phones for more than just phone calls), are more enterprise telephony and unified communications (UC) pros going to be running into (and expected to solve) this problem? Have you had to engineer a solution to poor cellular coverage in your buildings, green or not? Let's hear it — and hopefully get more than two or three anecdotes on record.
(Image courtesy of shutterstock.com)
---
September 30, 2010 11:25 AM
Interoperability = nirvana in eyes of UC pros. But when we talk about interoperability, we usually refer to it in terms of how well (or poorly) different communications systems work with each other. What about the network infrastructure? Because let's face it — you may be a big CallManager fan but your reseller gives you a great price on Juniper network switches.
In addition to the conversation about the convergence of voice and video in IP communications in today's Q&A with the head of Cisco Systems' telephony unit, Steve Slattery, I also asked what his team is doing to ensure that Cisco IP telephony gear operates as smoothly on a Juniper or HP network as it does on a Cisco one.
Check out Steve's full answers below the jump, but here's something to think about even if you go no further. Steve says Cisco voice products "never have any problem in working with other [vendors'] gear." Well, let's hear it, Cisco voice customers — how true is that? Are Cisco voice products painless to deploy on any network?
---