---
March 25, 2013 10:19 AM
Vendors made significant announcements last week at Enterprise Connect around new features and delivery options for their unified communications and collaboration offerings. As enterprises continue to realize the value in having the ability to remain in touch with their employees anytime, regardless of their physical location, it will be hard to find a vendor without a mobile version of their UC or collaboration products.
But designing UC applications for mobile devices isn't easy, and the enterprise world has vastly different security and privacy concerns than consumers.
"The enterprise customer is the red-headed stepchild in mobility. The consumer experience is inescapable, and it's one of the more embarrassing things we see in enterprise mobility," said Michael Finneran, principal of dBrn Associates Inc. during a mobility and BYOD session at Enterprise Connect.
Embarrassing because employees are leaving their homes, going into their offices and taking a "step back in time," said Rowan Trollope, senior vice president and general manager for Cisco's collaboration technology group during a UC summit at Enterprise Connect. Despite the fact that BYOD is not a new phenomenon by any stretch of the imagination, and employees are expecting their business apps — like UC and collaboration tools — to follow them wherever they go on their selected mobile devices, many businesses still aren't sure how to address mobility.
But mobility should be viewed not as an addition to UC, but an alternative, Finneran said, noting that there are more mobile endpoints than the population of the United States. "Rather than going to tools like Lync and Webex Social, these capabilities should be included on the mobile device in a much more convenient fashion."
Whether businesses decide to start first with mobility or add it later as a UC feature, having a mobility policy is a critical part of any business plan and a best practice for mobility. And just like with anything new and foreign to the enterprise, Finneran suggested have a mobility champion within the company to lead the team.
The mobility team should also not consist soley of IT. "The team can include human resources, legal, security, and reps from the major business units, so all the issues get on the table," he said. Many business unit managers understand mobility, and won't have to be talked into joining the discussion.
"IT shouldn't be the place where employees hear 'no' — it should be the place they hear 'how can we help you do this better?'" Finneran said. "That's what we preach for mobility."
March 20, 2013 8:07 AM
Cisco is trying to do for the enterprise desktop phone what smartphones did for the mobile phone, according to Roberto De La Mora, Cisco's senior director of worldwide collaboration solutions marketing, during an interview with TechTarget.
Cisco announced its latest desktop phone offering,  the DX650, at the Enterrise Connect conference. While still a hardware offering, the slick, Android-based phone can offer many of the same capabilites users can get from their smartphones.
"Our customers have been asking for innovations on the deskphone because they want to be able to collaborate from their remote, home, or virtual offices and have a single point for voice, video and Web conferencing. De La Mora said.
The touch-screen interface — slightly smaller than an iPad mini — looks like any tablet or smartphone interface, complete with apps. But the phone's screen can grant users quick access to business applications from the phone's built-in Web browser, De La Mora said.  Cisco also built software into the system that can grant users access to corporate cloud services and apps.
The DX650 offers voice and HD 1080p video, and users can dial into a Telepresence room or connect to any standards-based video endpoint from the device. Users can also see the real-time presence status of other users and share documents, he said.
The phone system has built-in VPN functionality, allowing remote users to have the same access that employees sitting at their desk at headquarters would have to business applications. It can also join the network via Wi-Fi.
But the offering hasn't been designed with just the remote or teleworker's needs in mind. If the business has employees using shared work spaces, the phone systems can be personalized to the user by entering the employee's passcode.
While the phone still has all of the features users expect from their deskphone, Cisco wanted to add integration with the collaboration environment more users are adopting, as well as extend video to more users and smaller businesses.
"Users will never know if you joined a meeting from a telepresence offering, or from this phone," De La Mora said.  said. "It's that in-person experience you get with high-end telepresence offerings, at a lower price point."
---
March 18, 2013 8:17 AM
Heading into Enterprise Connect 2013, there has been significant buzz around Web Real-Time Communications (WebRTC). While the open source project — which is said to provide the framework for high quality audio and video communications through a browser — is still in its infancy, many vendors will be showcasing their WebRTC innovations this year.
While the ability to communicate and collaborate right through your Web browser sounds as ideal as it is simple, making it happen could be another story. Thrupoint, a UC and applications implementer, has announced technology this morning that can help integrate Web-based voice and video with existing enterprise technology — "because some degree of translation will be necessary," said Sajeel Hussain, vice president of product marketing for Thrupoint.
While businesses don't have time to spend worrying how voice or video works with vendor's solutions on the back end, they also won't be throwing away their existing technology just to gain a more seamless communications experience.
"No [users] are going to throw away their existing technology — so customers need a bridge between the WebRTC world and the SIP side, [which is] what enterprises use today," he said.
Thrupoint Fusion Client — a software development kit — gives Web developers the mobile and desktop platform APIs that allow them to blend existing voice, video, presence and messaging capabilities with business applications. The new technology will allow users to securely launch a quick video chat or communicate via instant message with another SIP-enabled endpoint simply by opening up their Web browser from any location — all without downloading any other client or plugin.
The goal of WebRTC and Thrupoint's technology is to connect those who may not have been able to easily communicate before with rich collaboration functionality.
"This technology is great for enterprises that are looking to become more relevant with their clients — like physicians to their patients, or customers looking for technical support," Hussain said. "B2B communication is becoming huge, and businesses don't want their clients or customers to have to go and launch a Webex session just to do this."
But Thrupoint isn't trying to compete with the Ciscos and the Avayas of the collaboration and UC world.  "These [vendors] already offer rich collaboration tools customers use today," Hussain said. "We are providing value on top of those solutions to really help extend those capabilities across all types of applications."
---
March 13, 2013 9:23 PM
Unified Communications
COMMfusion President Blair Pleasant gave CoLab 2013 attendees a pop quiz:
Unified communications is _____.
a. An oxymoron
b. A new viral dance craze
c. A great name for a band
d. A way for companies to improve business processes, enhance employee productivity and reduce costs.
In joint irony, 80-odd audience members responded with a resounding "A!" and with good reason: The industry has been struggling for years to meet the criteria laid out in the definition of unified communications. Communications are not unified. Different vendors and analysts are split between the communication components UC encompasses.
In it's simplicity, is UC a single client that combines access to multiple modes of communication, like the president of Stephen K Campbell Inc. describes? Or is UC the integration of any communication that optimizes business processes the way UCStrategies outlines?
Pleasant herself believes in a UC-U (user) and UC-B (business process) definition that splits up the term into two sets of technologies: those that help users manage their communications and those geared toward accelerating business processes.
By Gartner's definition, nearly any vendor can qualify as a UC solution provider:
Gartner defines unified communications (UC) products (equipment, software and services) as those that facilitate the interactive use of multiple enterprise communications methods. This can include control, management and integration of these methods. UC products integrate communications channels (media), networks and systems, as well as IT business applications and, in some cases, consumer applications and devices.
Wainhouse Research draws a line by outlining the minimum set of features a UC vendor, platform or service should deliver:
• A presence-enabled contact list
• Instant messaging
• VoIP audio
• IP video
• Desktop sharing
• Conferencing with three or more participants for audio, video and desktop sharing
Pleasant told me in a conversation after her presentation that the term was developed at a time when unified messaging came into being. Because components other than messaging kept emerging, "communications" replaced "messaging" to be more inclusive. Perhaps at its inception, unified communications began as a misnomer. But are communications technologies today working toward truly unified platforms?
The hopeful say yes. Those who disagree have come together to reimagine the term. Communications platform vendor eZuce forgoes "unified communications" for the term "virtual communications." Zeus Kerravala calls for an evolution from UC&C to visual collaboration.
This goes beyond making collaboration a part of the unified communications term. This is a call to the industry to agree on a definition or new term for UC altogether.
---
February 19, 2013 6:19 PM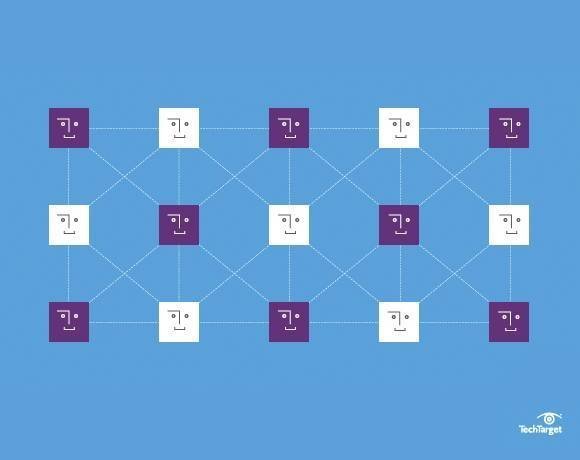 In honor of the Microsoft Lync 2013 conference that began today, I wanted to highlight a few articles that explain what has made Lync such a game changer in the world of unified communications (UC):
UC guru Dave Michels says MS Lync does to unified communications what Outlook did to email in the 1990s. Outlook and Exchange were among the first mainstream solutions that combined email, calendaring and contacts into a single integrated application. Microsoft's aim with Lync is to unify communications tools. What were the four most-significant improvements to the Microsoft Lync 2010 release? Michels highlights them in this Microsoft Lync article.
Our very own Networking Media Group Director at TechTarget, Kate Gerwig, explains how Microsoft Lync disrupts the unified communications market this way: "If the future of UC is a set of features to integrate into other applications, who's better positioned to do that than Microsoft — with its great developer environment and desktop mindshare?"
TechTarget's Microsoft Lync adoption survey found that — even though Lync is in it's infancy, the product is off to a running start.  The 329 international voice and network professionals who responded to the survey cited compelling motivators for deploying Lync, as well as Lync issues.  
Are you left wondering whether Microsoft Lync is all  its cracked up to be? Leave us a comment and let us know whether you think the MS Lync fever is hype or ripe.
---
February 1, 2013 3:55 PM
The success of unified communications (UC) hinges on your users' happiness. That "happiness" is otherwise measured by what the IT industry calls Quality of Experience (QoE) — a metric not easily obtained.
With Voice over IP (VoIP), for example, many factors influence the quality of a call. Finding the culprit can be a daunting task. Today, there are many tools, both free and costly, that help network engineers and managers find out what's going on with the network: Quality of Service (QoS) tools, packet sniffers, network analyzers — the list is vast.
Fluke Networks Visual — the performance management brand of Fluke Networks — added to this list with it's TruView announcement this week. Unlike other network monitoring solutions, the product enables network engineers to troubleshoot an application performance issue within three or four clicks of a mouse. TruView shows both packet and flow-based views of network and application performance. The depth and breadth of application performance monitoring (APM) coupled with the ability to troubleshoot network problems not only consolidates tools, but helps IT solve service quality issues more quickly.  
The TruView tool can monitor all network traffic except for video (which is in the works), but Fluke Networks Visual Vice President Daryle DeBalski calls out VoIP monitoring specifically "because it's so important in today's business world…. Almost all of our customers use [VoIP]."
DeBalski said in a phone call that TruView can analyze VoIP traffic in realtime because its appliance stores all the packets and calls: "We can re-construct an audio call so [network enginners] can hear what the user heard."
While other vendors store these packets, Debalski says the TruView appliance "does it in one place unlike anybody else." It works with 1 and 10 gigs of data streams and generally saves two weeks of packet calls and application traffic unless their customer has specialized needs.
Rather than having to measure network traffic from weeks ago, the appliance is also smart enough to calculate baselines to let IT know what's considered "good" performance on a typical Monday morning.
Ultimately, fixing "the network is slow" problems is what TruView is designed to do. While other tools may give you a bell or alarm to let you know something is wrong, a "true view" of network traffic can make that user experience all the happier.
---
January 23, 2013 11:41 AM
Until built-in webcameras become higher quality or enterprises decide they care less about high video resolution, the life of the USB webcam market may be left to the health of enterprises.
"It's no secret the USB webcam business is suffering due to the growth of embedded webcams. Consumers particularly are not concerned with high definition videoconferencing. … Good enough quality is fine when you are talking to friends and family," Forrester Analyst Phil Karcher said.
Karcher believes that consumers will pick up on high definition (HD) videoconferencing slower than enterprises: "While desktop videoconferencing is becoming more popular in both the consumer and business markets, business buyers have a stronger appetite for high-quality audio and video."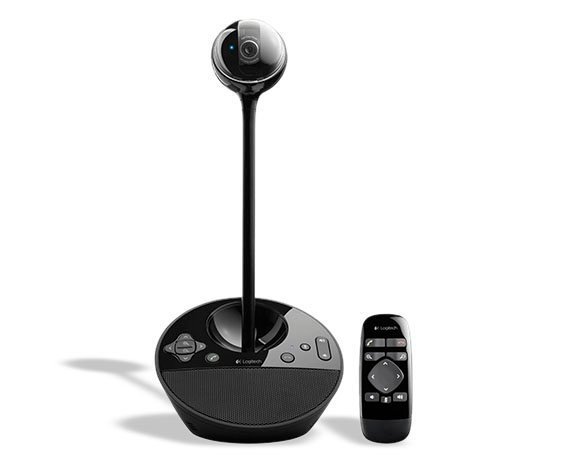 Due to this "good enough quality" attitude from consumers, some major players have exited from the webcam business, like Cisco. At the same time, consumer-oriented webcam vendors are targeting enterprises, like Logitech. The vendor recently evolved it's classic desktop webcam into a small-group camera [shown left]. By pushing the roundtable BCC950 ConferenceCam, Logitech hopes to fill a niche for businesses craving video conferencing systems at palatable prices (compare a $249.99 conference cam to a $5,000 room-based video solution).
Karcher says that Logitech isn't the only consumeristic vendor pushing into the enterprise market. Both Google and Skype offer free and professional video conferencing products and services for organizations to experiment with.  
" The consumerization of IT is accelerating this trend. Its also more viable with the cloud allowing small start ups to scale up their operations by experimenting in the consumer markets before introducing more hardened enterprise offerings."
Time will tell whether this enterprise experimentation will be enough to keep USB webcam vendors afloat.
---
December 21, 2012 4:43 PM
After Cisco's quarterly earnings call in November revealed soft numbers for the company's collaboration business, I wrote a story about how Cisco was planning to bolster its collaboration strategy for the coming year. The story mentioned that users wanted to see more integration and interoperability from Cisco, something that CEO John Chambers mentioned in that same earnings call.
After the story published, Cisco requested a follow up conversation to talk more about the notion of integration and interoperability, so I got back on the phone with Roberto De La Mora, senior director of collaboration solutions marketing for Cisco.
De La Mora emphasized that customers are asking for better interoperability from Cisco, but they're looking for the ability to integrate with third-party technology.
While Cisco's collaboration products — like TelePresence and Jabber — can be purchased separately, they all play nice with one another. Businesses can purchase these products separately and the pieces do fully integrate with each other, even if they are purchased at different times, he said.
"We have bundling and pricing also to make it cheaper, but if you only want to buy WebEx for example, you can buy only that," De La Mora said.
As an example, if a company starts off with only Cisco Unified Communications Manager (CUCUM), and then purchases Jabber down the road, Jabber will connect with CUCUM to allow phone and video calls. And because Cisco's tools configure automatically, there is little involvement from IT needed, De La Mora added.
"All these pieces were designed to work together from the get-go, but that doesn't mean you have to buy them all at once," he said.
Sometimes for customers however, less is more. Other vendors — like Microsoft — bundle their collaboration product licenses into larger purchases for their customers. Cisco had always included Jabber as a separate line item charge for their customers, but recently saw the value in consolidating and began bundling Jabber licenses into CallManager.
Customers are fine with a monthly WebEx spend — but they don't want to see the extra Jabber line item that could be growing rapidly each month. "When customers are seeing this extra line item spend increase, it's an easy target to say 'let's eliminate that'," said Bill Haskins, senior analyst for Wainhouse Research.
"People like WebEx, and so integrating that Jabber spend into something they are already buying is a great approach," Haskins added.
Third party integration
UC and collaboration is still very much a mixed vendor environment, and customers have made it clear that they want better integration between Cisco products and their existing UC tools. Cisco will be making strides in satisfying their users in this area.
"We are doubling up on software investments, because most of those integrations users want aren't just on a hardware level, but on a software level, too," De La Mora said. Cisco currently offers integration to platforms like Microsoft's Exchange, Office or Lync, and Google's Gmail.
"If a user wants to start an instant message session with someone using Lync, or a video conferencing session with a person that has a unit from Polycom, we have open APIs and we use industry standards to make sure it's not just integrated with Cisco," he said.
---
December 11, 2012 11:58 AM
SayWhat — a 5-employee start-up — released a product today that actually makes our smartphones smarter. How you ask? By giving phone call recipients the ability to know what a call is about before the phone is answered. It also gives callers the ability to see presence on a phone and check availability before you make a phone call.
SayWhat goes beyond caller ID. It also goes beyond ditchmail services like YouMail, or forward-to-voicemail-and-listen services offered by Google. My Personal Secretary is a mobile app available in the Google Play store today that offers ditchmail and auto-reply SMS to phone calls. But SayWhat goes a step further by allowing callers to explain the urgency, mood and subject of a call before the phone is even answered — much like the subject line of an email.
The benefits of SayWhat seem obvious, and there's no risk because the application is free, their privacy policy is clear and you can still interact with those who don't have the app. SayWhat doesn't even bombard users with advertisements.
The downside? It's currently only available on Android. Noam Wolf, co-founder and CEO of SayWhat Labs Ltd, says he plans to make it iPhone and Windows' phone compatible in the near future.
As you could probably guess from the infomercial above, the app is geared at consumers. But the company plans to target enterprises down the road provided enterprises show enough interest in the app.
"There's nothing bad about this app from the enterprise perspective. I know my buddies over in sales would love it if it could interact with Google Chat statuses, CRM and automated marketing tools — which Noam seems capable of doing if the demand is high enough," Mobiquity Marketing Associate Ben Bell said.
He noted companies looking to deploy SayWhat would probably own an enterprise app store. One hurdle to enterprise adoption would be finding a way for IT groups to "wrap the app … to do what they need to [do] security-wise," he said.
While SayWhat may enjoy consumer adoption to start, enterprises looking for similar programs may be more interested in apps like Mosec, Mobile Secretary, which sorts through emails, instant messages and voice calls  and interfaces with a company's CRM," Bell said.
Still, SayWhat is the only mobile application that can tell you what a call is about before you recieve it.
---
December 3, 2012 10:21 AM
It was a rivalry of ShoreTel's premise-based and cloud- based offerings last Wednesday at the TD Garden in Boston…sort of.
The Boston Celtics, a customer of ShoreTel's premise-based phone system went up against the Brooklyn Nets, a new user of ShoreTel Sky, a cloud-based business VoIP offering made possible through the Sunnyvale, Calif.-based vendor's recent acquisition of M5 Networks.
My night kicked off with a tour of the Celtic's data center — housed across the street from the Garden — by Jay Wessel, vice president of technology for the Boston-based basketball team. Formerly an Avaya customer and a self-proclaimed "hardware guy," Wessel had been interested in ShoreTel's software-based phones for several years before making the switch this season in a newly renovated office.
While the employees (and just maybe the players, too) are enjoying caller ID and forwarding capabilities that the new, slick-looking phones provide for the two Boston-based and Waltham offices, the Brooklyn Nets were looking into making an even bigger leap of faith.
Once inside the Garden before the start of the game, Mireille Viau Verna, senior director of IT for the Brooklyn Nets, described the recent relocation of the Net's office from their New Jersey location into Brooklyn. Rather than rip out and bring their legacy equipment with them, the New York-based team decided to go big and adopt a cloud -based phone system.
Verna and her team reached out to M5 — now ShoreTel's Sky division — and was up and running in the cloud within hours, she said.
The cloud-based system — a newly-appointed leader in the UCaaS Magic Quadrant this year by Gartner, and also the first year Gartner has announced leaders in this category — is a great fit for the small Nets administration team, Verna said, noting that the new system came in handy when Superstorm Sandy struck the East Coast earlier in the Fall.
"If we had it to do all over, we'd go with the cloud-based system again," she added.
The two ShoreTel customers may have different phone system preferences — and probably other differences as well, judging by the scuffle that broke out between several Celtics and Nets players after a technical foul. However, both teams can agree they are enjoying new digs, complete with new IP phone systems helping them accomplish greater business goals and handle larger call volumes, with less risk of downtime.
---