---
October 21, 2013 3:30 PM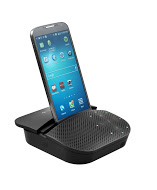 Today, Logitech for Business introduced Logitech Mobile Speakerphone P710e to support high-quality audio and video conferencing on mobile devices.
Much like Unify's (formerly Siemens Enterprise) "new way to work" mantra, Logitech is adopting "the new office" tagline. This new office supports mobile workers who are working from home, on the road or even in the office with their own devices. 
Mobile UC market on the rise?
While traditional hardware vendors like Cisco are becoming increasingly software-centric this year, unified communications vendors like Logitech are hanging onto their hardware roots and capitalizing on the computer peripheral market, particularly mobile device peripherals.
A few years ago, HP and a few others struggled with making tablets work. However, today's Gartner statistics see a spike in tablet shipments. In addition, ComputerWeekly reports 31% of companies  are adopting choose-your-own-device policies (CYOD), compared with 17% of companies with complete bring-your-own-device (BYOD) policies. Logitech hopes to translate this renewed mobile UC market focus into bring-your-own-peripheral (BYOP) market sales.
"Our keyboard case for iPads is our largest seller," said Alan Smith, senior global product manager for audio products at Logitech for Business.
Logitech improves mobile user experience
Since mobile devices have notoriously poor audio quality, especially on speaker, a mobile speakerphone may be desirable for employees looking to conference on the go. The speakerphone has a noise cancelling microphone and dual EQ. It also acts as a docking station for all USB- or Bluetooth-enabled devices. It can maintain two active devices and pair up to eight devices at a time using Near Field Communication (NFC) pairing.
"It provides a steady place to put your device for better user experience for the person on the other end of the call," Smith said.
While audio quality is the main focus of the portable speakerphone, the added benefit of a docking station might be a huge sell for anyone who has ever tried to hold a mobile phone through the duration of a video conference. Not only would your arm thank you for an alternative resting place, but your coworkers would be grateful for not making them dizzy.
To make the speakerphone mobile friendly, the device comes with a carrying case and 15 hours of battery life — suitable for a two-day trip or  a manager's longest conference-call-filled work day.
The Logitech Mobile Speakerphone P710e ships next month for a suggested price of $169.99.
October 11, 2013 2:24 PM
Canadian collaboration software and technology provider Smart Technologies has finally unveiled its SMART Room System — a hardware and software-integrated offering  qualified and interoperable with Microsoft's Lync Server 2013 — that was announced earlier this year at Enterprise Connect in Orlando, Florida. The new offering will help bring Lync real-time communication tools into any enterprise conference room or meeting space.
The SMART Room will combine the vendor's well-known interactive touch display technology for visual collaboration — with Lync's unified communication features. The system will give Microsoft users access to enhanced collaboration capabilities during meetings — such as audio, video and data presentation — regardless of whether they are having a face-to-face meeting or virtual collaboration sessions, said Smart.
In addition, users won't have to waste precious meeting time firing up a room system. Launching a meeting can be done in one touch of the slick, glass display screen, the company said.
The SMART Room Systems, which will range in size to support 2-16 room-based participants, will include a wide-angle, high definition camera offering 109-degree field of view, echo-cancelling speakers and microphones that can be daisy chained to reach all users, and a desktop room control console. The interactive display screens range in size from 1 x 70 inches, 1 x 84inches, or 2 x 70 inches.  Smart Room Systems are now available and shipping worldwide.
---
July 8, 2013 9:24 AM
Polycom has introduced a series of new additions to its Microsoft Lync-optimized video and audio collaboration offerings at the Microsoft 2013 Worldwide Partner Conference in Houston.
Microsoft requires its partner's offerings to "qualify" for Lync, and Polycom has announced its VVX Business Media Phones are now Lync 2013 qualified. The interoperable Polycom phones will allow users to see another person's presence, call that person directly from their computer, and the call  will ring on the other user's VVX phone. Similarly, a user can call an Outlook contact for a video call from a conference room all through Lync on their laptop, said Laura Marx, senior director, Alliance Marketing, Polycom.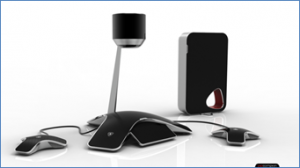 Over 40 of Polycom's audio and video conferencing offerings –including desktop phones, video conferencing systems and content-sharing tools— have been natively integrated with Lync, giving users a seamless experience across their devices.
Polycom's RealPresence Content Sharing Suite, another software application built to work with Lync, has also been updated. This software allows users to share content back and forth over any standards-based video collaboration devices. "Content sharing is critical to video interactions," Marx said. Using Lync, a user can push their content from their desktop into a Polycom or any standards-based video conferencing session.
"Lync is a platform, but it doesn't include endpoint devices. That's where Polycom comes in," she said.
Microsoft has taken flak in the past for not having a stronger telephony strategy tied to Lync, but the line of Polycom purpose-built phones for Lync bolster the popular collaboration platform.  "Lync 2013 has really elevated the telephony offerings it can support. Polycom enables the Lync telephony platform to act more and more like a PBX," Marx said. "Our SIP-based media phones are not Microsoft software, but they are fully qualified by Microsoft, which really opens up a new realm of possibilities for users that want to integrate their phones with a Lync environment."
Polycom also announced a 360-degree, panoramic 1080p HD video collaboration camera for the conference room. The CX5100 — the new member of the CX5000 HD Unified Conference Station line — is a cylindrical camera with lenses around the entire device. When placed in the middle of conference table its allows Lync users located remotely to see every person around the table during a video conference.
The hardware camera is inspired by Microsoft's RoundTable video conferencing device that was discontinued and sold to Polycom by Microsoft in 2009. The CX5100 is coupled with Polycom's audio technology, and allows the speaker to be placed larger on the screen for the remote users to see more clearly. "This center-of- the-table camera allows users to be much more a part of the meeting than they have before," Marx said.
---
June 24, 2013 2:00 PM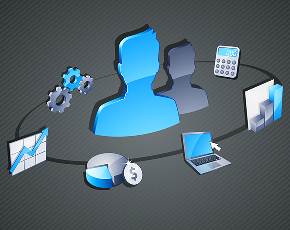 Welcome to the budding world of comms — where "communications" is no longer prefaced with "tele" (for "telecommunications").  We see the trend burgeoning this year more than ever.
Last week, Cisco renamed its voice certification, CCIE Collaboration. A week or so before, Google Voice integrated into Google Hangouts — it's video chat program. Not long before that, I attended a user conference hosted by an organization that was initially dubbed the "Maine Telecommunications Users Group (MTUG)." Today that "T" now stands for "technology" to better reflect the job descriptions of members.
Organizations and vendors are realizing that the PSTN is fading away. Not only that, but voice is becoming less siloed from other communications technologies. For Cisco, voice is turning into collaboration; for Google, voice is merging into video; while MTUG is going as far as morphing "telecom" into "technology." And why not?
Moving voice traffic off the PSTN to the Internet delivers many benefits. The convergence of voice over IP networks (VoIP) allows all other communications to be integrated more seamlessly. At this year's Colab Conference, one of the top reasons attendees moved away from legacy PBX environments was to unify communications. They wanted a world where  messaging could escalate into voice calls; convert voicemails to email; and simply communicate seamlessly with employees.
In the near future, it won't matter whether that voice call will traverse the PSTN or the Web. The end game for users is to be able to communicate. It's up to the IT pro to make that happen.
---
April 4, 2013 3:03 PM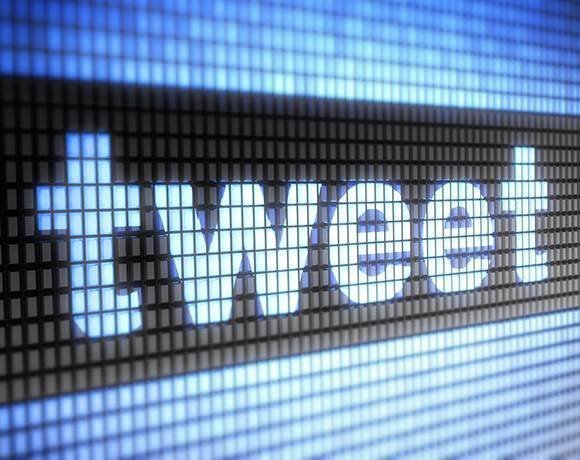 Calling all realists!  Calling all realists!  Cornerstone Technologies, an IT engineering services firm, wants to hear from you about the value of social media in your professional life. Rather than believe the numbers from other media sources and the social media industry, this firm  is looking for honest and realistic perspectives from all of those impacted by social media. Below is a brief survey on the usefulness of social media. Everyone who participates (and chooses to provide their email address) will receive the report showing a more accurate impact of social media in our respective professions. You will also be entered into a drawing for a giftcard just for filling out the survey: http://www.surveymonkey.com/s/JKHH7HJ
Survey closes Monday, April 15, 2013. Thanks in advance for your feedbck!
---
March 25, 2013 10:19 AM
Vendors made significant announcements last week at Enterprise Connect around new features and delivery options for their unified communications and collaboration offerings. As enterprises continue to realize the value in having the ability to remain in touch with their employees anytime, regardless of their physical location, it will be hard to find a vendor without a mobile version of their UC or collaboration products.
But designing UC applications for mobile devices isn't easy, and the enterprise world has vastly different security and privacy concerns than consumers.
"The enterprise customer is the red-headed stepchild in mobility. The consumer experience is inescapable, and it's one of the more embarrassing things we see in enterprise mobility," said Michael Finneran, principal of dBrn Associates Inc. during a mobility and BYOD session at Enterprise Connect.
Embarrassing because employees are leaving their homes, going into their offices and taking a "step back in time," said Rowan Trollope, senior vice president and general manager for Cisco's collaboration technology group during a UC summit at Enterprise Connect. Despite the fact that BYOD is not a new phenomenon by any stretch of the imagination, and employees are expecting their business apps — like UC and collaboration tools — to follow them wherever they go on their selected mobile devices, many businesses still aren't sure how to address mobility.
But mobility should be viewed not as an addition to UC, but an alternative, Finneran said, noting that there are more mobile endpoints than the population of the United States. "Rather than going to tools like Lync and Webex Social, these capabilities should be included on the mobile device in a much more convenient fashion."
Whether businesses decide to start first with mobility or add it later as a UC feature, having a mobility policy is a critical part of any business plan and a best practice for mobility. And just like with anything new and foreign to the enterprise, Finneran suggested have a mobility champion within the company to lead the team.
The mobility team should also not consist soley of IT. "The team can include human resources, legal, security, and reps from the major business units, so all the issues get on the table," he said. Many business unit managers understand mobility, and won't have to be talked into joining the discussion.
"IT shouldn't be the place where employees hear 'no' — it should be the place they hear 'how can we help you do this better?'" Finneran said. "That's what we preach for mobility."
---
March 20, 2013 8:07 AM
Cisco is trying to do for the enterprise desktop phone what smartphones did for the mobile phone, according to Roberto De La Mora, Cisco's senior director of worldwide collaboration solutions marketing, during an interview with TechTarget.
Cisco announced its latest desktop phone offering,  the DX650, at the Enterrise Connect conference. While still a hardware offering, the slick, Android-based phone can offer many of the same capabilites users can get from their smartphones.
"Our customers have been asking for innovations on the deskphone because they want to be able to collaborate from their remote, home, or virtual offices and have a single point for voice, video and Web conferencing. De La Mora said.
The touch-screen interface — slightly smaller than an iPad mini — looks like any tablet or smartphone interface, complete with apps. But the phone's screen can grant users quick access to business applications from the phone's built-in Web browser, De La Mora said.  Cisco also built software into the system that can grant users access to corporate cloud services and apps.
The DX650 offers voice and HD 1080p video, and users can dial into a Telepresence room or connect to any standards-based video endpoint from the device. Users can also see the real-time presence status of other users and share documents, he said.
The phone system has built-in VPN functionality, allowing remote users to have the same access that employees sitting at their desk at headquarters would have to business applications. It can also join the network via Wi-Fi.
But the offering hasn't been designed with just the remote or teleworker's needs in mind. If the business has employees using shared work spaces, the phone systems can be personalized to the user by entering the employee's passcode.
While the phone still has all of the features users expect from their deskphone, Cisco wanted to add integration with the collaboration environment more users are adopting, as well as extend video to more users and smaller businesses.
"Users will never know if you joined a meeting from a telepresence offering, or from this phone," De La Mora said.  said. "It's that in-person experience you get with high-end telepresence offerings, at a lower price point."
---
March 18, 2013 8:17 AM
Heading into Enterprise Connect 2013, there has been significant buzz around Web Real-Time Communications (WebRTC). While the open source project — which is said to provide the framework for high quality audio and video communications through a browser — is still in its infancy, many vendors will be showcasing their WebRTC innovations this year.
While the ability to communicate and collaborate right through your Web browser sounds as ideal as it is simple, making it happen could be another story. Thrupoint, a UC and applications implementer, has announced technology this morning that can help integrate Web-based voice and video with existing enterprise technology — "because some degree of translation will be necessary," said Sajeel Hussain, vice president of product marketing for Thrupoint.
While businesses don't have time to spend worrying how voice or video works with vendor's solutions on the back end, they also won't be throwing away their existing technology just to gain a more seamless communications experience.
"No [users] are going to throw away their existing technology — so customers need a bridge between the WebRTC world and the SIP side, [which is] what enterprises use today," he said.
Thrupoint Fusion Client — a software development kit — gives Web developers the mobile and desktop platform APIs that allow them to blend existing voice, video, presence and messaging capabilities with business applications. The new technology will allow users to securely launch a quick video chat or communicate via instant message with another SIP-enabled endpoint simply by opening up their Web browser from any location — all without downloading any other client or plugin.
The goal of WebRTC and Thrupoint's technology is to connect those who may not have been able to easily communicate before with rich collaboration functionality.
"This technology is great for enterprises that are looking to become more relevant with their clients — like physicians to their patients, or customers looking for technical support," Hussain said. "B2B communication is becoming huge, and businesses don't want their clients or customers to have to go and launch a Webex session just to do this."
But Thrupoint isn't trying to compete with the Ciscos and the Avayas of the collaboration and UC world.  "These [vendors] already offer rich collaboration tools customers use today," Hussain said. "We are providing value on top of those solutions to really help extend those capabilities across all types of applications."
---
March 13, 2013 9:23 PM
Unified Communications
COMMfusion President Blair Pleasant gave CoLab 2013 attendees a pop quiz:
Unified communications is _____.
a. An oxymoron
b. A new viral dance craze
c. A great name for a band
d. A way for companies to improve business processes, enhance employee productivity and reduce costs.
In joint irony, 80-odd audience members responded with a resounding "A!" and with good reason: The industry has been struggling for years to meet the criteria laid out in the definition of unified communications. Communications are not unified. Different vendors and analysts are split between the communication components UC encompasses.
In it's simplicity, is UC a single client that combines access to multiple modes of communication, like the president of Stephen K Campbell Inc. describes? Or is UC the integration of any communication that optimizes business processes the way UCStrategies outlines?
Pleasant herself believes in a UC-U (user) and UC-B (business process) definition that splits up the term into two sets of technologies: those that help users manage their communications and those geared toward accelerating business processes.
By Gartner's definition, nearly any vendor can qualify as a UC solution provider:
Gartner defines unified communications (UC) products (equipment, software and services) as those that facilitate the interactive use of multiple enterprise communications methods. This can include control, management and integration of these methods. UC products integrate communications channels (media), networks and systems, as well as IT business applications and, in some cases, consumer applications and devices.
Wainhouse Research draws a line by outlining the minimum set of features a UC vendor, platform or service should deliver:
• A presence-enabled contact list
• Instant messaging
• VoIP audio
• IP video
• Desktop sharing
• Conferencing with three or more participants for audio, video and desktop sharing
Pleasant told me in a conversation after her presentation that the term was developed at a time when unified messaging came into being. Because components other than messaging kept emerging, "communications" replaced "messaging" to be more inclusive. Perhaps at its inception, unified communications began as a misnomer. But are communications technologies today working toward truly unified platforms?
The hopeful say yes. Those who disagree have come together to reimagine the term. Communications platform vendor eZuce forgoes "unified communications" for the term "virtual communications." Zeus Kerravala calls for an evolution from UC&C to visual collaboration.
This goes beyond making collaboration a part of the unified communications term. This is a call to the industry to agree on a definition or new term for UC altogether.
---
February 19, 2013 6:19 PM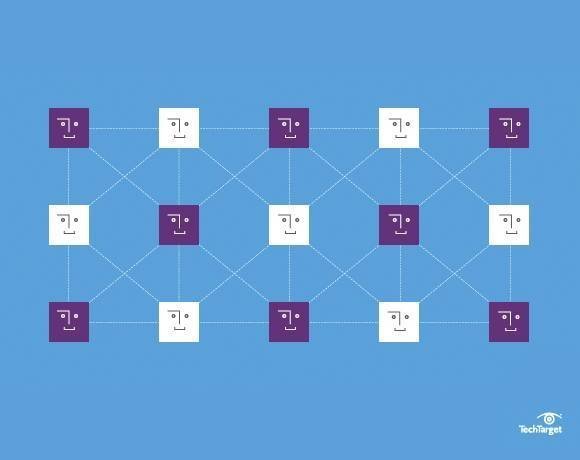 In honor of the Microsoft Lync 2013 conference that began today, I wanted to highlight a few articles that explain what has made Lync such a game changer in the world of unified communications (UC):
UC guru Dave Michels says MS Lync does to unified communications what Outlook did to email in the 1990s. Outlook and Exchange were among the first mainstream solutions that combined email, calendaring and contacts into a single integrated application. Microsoft's aim with Lync is to unify communications tools. What were the four most-significant improvements to the Microsoft Lync 2010 release? Michels highlights them in this Microsoft Lync article.
Our very own Networking Media Group Director at TechTarget, Kate Gerwig, explains how Microsoft Lync disrupts the unified communications market this way: "If the future of UC is a set of features to integrate into other applications, who's better positioned to do that than Microsoft — with its great developer environment and desktop mindshare?"
TechTarget's Microsoft Lync adoption survey found that — even though Lync is in it's infancy, the product is off to a running start.  The 329 international voice and network professionals who responded to the survey cited compelling motivators for deploying Lync, as well as Lync issues.  
Are you left wondering whether Microsoft Lync is all  its cracked up to be? Leave us a comment and let us know whether you think the MS Lync fever is hype or ripe.
---