---
March 17, 2016 10:28 AM
Implementing SIP trunking can be a daunting task for many organizations. But enterprises can take certain steps to ensure their SIP deployment is relatively smooth. Industry leaders at Enterprise Connect urged organizations to heed these four common SIP pitfalls:
Pricing
While SIP deployments promise cost savings, organizations must watch out for surprise costs. Most SIP trunking providers detail their costs on their pricing page, but additional fees are often found in a thorough reading of a contract, said Melissa Swartz of Swartz Consulting.
Swartz cited one company that discovered its provider put in the contract that every call to 911 would be $75. Other providers charge a fee for organizations that reach a certain percentage of calls that are less than 15 or 18 seconds, she said.
"They're not deliberately hidden, but you have to read the contract," she said.
To avoid pricing surprises, Swartz recommended running scenarios to estimate your usage, factor in additional costs, like backup, and look for other fees hidden in the contract.
Facilities and Features
Organizations must determine if their carrier is providing trunks all the way down the line and not relying on another carrier for the last mile, Swartz said.
"That's something that can cause issues because the trunks are not under the SIP provider's control all the way," she said.
Organizations must also be mindful of the features offered by SIP providers. "There are words that different carriers use, but they don't mean the same to each carrier," Swartz said.
Larry Riba, lead voice engineer at nonprofit financial services firm TIAA, discussed an issue he had with a call-recording vendor. When TIAA was planning its SIP migration, the nonprofit's call-recording vendor said it could support call recording with SIP.
"It was a terrible failure," he said. Luckily, the issue was discovered early in the migration process, but it took months to fix and delayed the migration.
Configuration and Security
The configuration of session border controllers (SBCs) and firewalls must be done carefully to prevent service disruption. Swartz said if there's a problem with the SIP service, the firewall should be the first place to check.
"If you're not getting a call, it's a firewall setting," she said.
Properly configuring 911 services should also be a priority, to ensure that first responders are directed to the correct location. This is especially important for organizations that have multiple locations with a centralized SIP deployment, Swartz said.
Organizations should also make sure every part of their SIP deployment is secured properly, including fax lines and analog phones.
"You want an SBC that can handle all kinds of stuff," said Mykola Konrad, vice president of product management at Sonus Networks.
Organizations will have different security needs depending on whether their SIP trunking service is delivered over an MPLS or broadband line, he said. The best thing an organization can do is include the IT department security expert early in the migration process.
"As soon as you're doing something that says 'IP' on it, you have to have the security guy bless whatever the project is," Konrad said.
Failover and Disaster Recovery
With SIP failover and redundancy, organizations must make sure their provider can offer business continuity.
"You need to understand from a carrier perspective how far they can see and what would trigger an automatic failover," Swartz said. Organizations must quiz their provider prior to their SIP deployment on what triggers failover, if DID and toll-free numbers are included in call rerouting, and, if the organization uses a backup carrier, how SIP calls transfer to the backup.
Failover and disaster recovery should be seamless, said Ari Sigal, product marketing manager at Twilio.
"Some disaster recovery is simple call forwarding, but that doesn't keep the business operating the way it typically does," he said.
Sigal said Twilio uses APIs to allow real-time decision making and the ability to automate failover and call rerouting based on certain conditions.
SIP trunking offers big benefits to organizations, but "you've got to know what you're doing," Swartz said.
November 24, 2015 11:41 AM
Collaboration
,
Consolidation
,
Unified Communications
Unified communications will soon reach its "use by" date, and the next evolution of enterprise communications is around the corner, analysts say. But what exactly is coming next?
UC has reached maturity — in terms of language and technology — since entering the market in 2005 and will hit its "use by" date at the end of 2016, according to Art Schoeller, Forrester Research principal analyst.
"New things are happening today that redefine what we do with communication and collaboration," he said in the webinar "Unified Communications and Collaboration Mash-Up: The Next Wave."
UC's maturity has reaped benefits for organizations that adopt UC technology. According to a Forrester report that surveyed 1,078 telecom decision makers, 91% saw improved team collaboration in their organization and 88% reported significantly faster problem resolution.
"It's not the UC part that's unique anymore, everyone is doing it," said David Nuss, senior vice president of IT at real estate agency Cresa. It is how a vendor uses UC technology that will influence the next wave of enterprise communication and collaboration.
Vendors have started applying machine learning technology to their services to map interaction patterns and relationships, expanding on asynchronous communications to offer persistent collaboration workspaces, bridging asynchronous and synchronous communication through upcoming standards like WebRTC, and embedding UC into enterprise applications for real-time collaboration, Schoeller said.
Nuss discussed how Cresa needed to consolidate its disparate communication systems for a consistent employee and customer experience. The driver behind the consolidation was a cloud and mobile-first approach to communications that would be easy for IT to manage, lead to hard-dollar savings and support future communication needs.
Cresa chose RingCentral, the sponsor of the webinar, as its sole UC provider, which allowed the real estate firm to consolidate its 11 customer relationship management (CRM) services and 22 voice systems across the company's locations.
"You name it, we had it," Nuss said.
But the deciding factor for Cresa wasn't that RingCentral simply offered the UC technology that the company needed, but what the vendor did with the technology — like integrating with Salesforce, analytics features and real-time collaboration.
Nuss said Cresa saw high adoption of its new UC system because of the system's flexibility to allow individual users to customize the service to fit their needs while maintaining uniformity across the organization.
"Those are things you have to look at beyond just comparing dial tone, IM and video — what else are you going to need in the future?" Nuss noted. "Look at usability and efficiency for users when comparing platforms."
---
October 23, 2015 2:34 PM
Collaboration
,
Conference Room
,
Hardware
,
Microsoft
,
Video conferencing
,
XBOX
Microsoft executive Michael Angiulo had a thought: If a couple teenagers in separate parts of the country, or world, can connect in a minute or two and talk, look at and play a video game together, then why can't a corporate meeting be cobbled together just as easily? Why, he mulled, does a video conference take several minutes to start? If setting up a meeting is so simple with a video game console, like an Xbox, why isn't there an equivalent device that can be used to connect workers in a corporate setting?
And with that premise, the Microsoft Surface Hub was born.
Angiulo, corporate vice president of Microsoft's Devices Group and an executive in the company's Xbox hardware division, looked at how meetings came together in the video game console world. He and other Microsoft executives sought to enhance that experience — for commercial customers — but first Microsoft had to determine what technology was needed from a hardware and software standpoint.
In a nutshell, the Surface Hub, announced earlier this year, is a slab of hardware loaded with Microsoft software. The large-screen collaboration device features ink and touch technology, digital whiteboard with infinite canvas and conferencing capabilities.
The device includes Windows 10 and its Web browser Microsoft Edge, universal Windows apps, as well as Microsoft Office apps like Word, Excel, PowerPoint, OneNote and Skype for Business. Microsoft is touting the product as an all-in-one collaboration device that could replace companies' vast assortment of conference room equipment.
Whether that will happen or not is yet to be seen, but one thing is already clear: If anything, the nexus between the Xbox and Surface Hub is another testament to the power of consumer electronics and how their ease of use has influenced business communications development.
Users weigh in on Surface Hub's potential
Case in point, said Brian Eskridge, a senior manager on the Surface Hub team, is the Chicago law firm of Bartlit Beck Herman Palenchar & Scott LLP, a member of Microsoft's customer advisory council exploring how communications can be improved.  As one would expect, the firm envisions using the Surface Hub's large-screen format to review and collaborate on documents and other files in its corporate office. But additionally, in perhaps a more non-traditional use case of the device, the law firm could use the Surface Hub in a courtroom setting by displaying and annotating video and still images to highlight significant pieces of evidence to a jury or judge.
"That courtroom is still a meeting," Eskridge said. "It's a place where people convene to review data in real time and make decisions quickly based on access to data."
Courtrooms in particular can be rife with antiquated projectors, CRT monitors and VHS players on carts, Eskridge added, and the Surface Hub could replace this aging equipment. He said conference room equipment has lacked significant innovation and evolution in the past 20 years, which has presented a market opportunity among millions of collaborative spaces and rooms worldwide.
SHoP Architects in New York and Case Western Reserve University in Cleveland have also been evaluating the product.
'A welcome contradiction'
Three years ago, Microsoft introduced Surface tablets and in the meantime it has been building out its resale partner channel. For the Surface Hub, the vendor is also trying to shore up its channel of system integrators and conference room audio/video resellers to market the unique large-screen device, priced at $20,000 for the 84-inch model and $7,000 for the 55-inch version.
Eskridge said the Surface Hub, like other conference room equipment, could fall under a company's real estate and facilities budget rather than the IT budget.
"It's important to set those price figures in context to help think about what's the alternative for our commercial customers today," Eskridge said, adding that traditional conference room equipment — including audio/video systems, projectors, whiteboards, teleconferencing and digital displays — could cost about $40,000. Additionally, he said, Surface Hub cost savings could be realized over time as service and support for the device can be done remotely.
Even if they haven't seen a device quite like the Surface Hub before, analysts seem generally upbeat about the product.
"I like the idea of creating a more immersive conference room experience," Alan Lepofsky, an analyst at Constellation Research, told TechTarget earlier this year. "It's interesting in a time where many things are getting smaller, more mobile, even wearable, the massive experience of a Surface Hub is a welcome contradiction."
---
September 23, 2015 8:53 AM
cloud
,
Integration
,
Mobility
,
Unified Communications
Mobility and the cloud have become the primary drivers for organizations to integrate communication capabilities like voice and video with business applications. Moving unified communications (UC) to the cloud allows organizations to embed communication into the business applications they use daily with click-to-chat and click-to-call, and support a more mobile workforce.
"Marrying mobility and the cloud is the perfect storm of opportunity" for communication integration, said IHS Infonetics Research Director Diane Myers in the IHS and RingCentral webinar "How to Improve Business Productivity with Integrated Communications."
According to IHS research, 85% of organizations are using smartphones as part of their UC strategy and 79% view voice integration with their business apps as critical.
"When you integrate communication into your business apps, it can make your life easier," said Marco Casalaina, vice president of contact center and integrations at RingCentral, a cloud-based business communications provider. "It drives higher user productivity."
A simple integration like click-to-call, which lets users make calls directly from an app, can be very useful for someone who spends much of the day dialing numbers and making calls, he said.
Myers said the top three applications that organizations are moving to the cloud are email, collaboration apps and customer relationship management (CRM). CRM is a big area where people expect voice integration, especially with apps like Salesforce and Zendesk, Casalaina added.
"These are the apps people live in," he said. "They are in these apps all day long and need communication to be part of that."
Myers said voice integration with business applications is about breaking down silos between business apps and communication tools. Organizations that integrate see the value it brings to IT and their employees in improving productivity, she said.
Key voice integration considerations
Before organizations begin integrating their communication tools with their business apps, they need to understand the requirements that a cloud communication provider should meet to make integration successful.
Myers said organizations need to find a provider that understands what an organization needs to get from application integration. Organizations should request demos to understand a provider's integration services.
Casalaina said most cloud providers offer pre-built applications for the most common cloud tools to minimize IT involvement and make integration easy. But for organizations that have custom-built apps, Casalaina said a good cloud provider will also be a platform that offers application program interfaces (APIs) to support flexible voice integration that includes custom applications.
Voice integration with mobile devices can be tricky since it can be difficult to do deep integration with specific applications, Casalaina said.
For example, the Salesforce1 mobile app does not allow for much integration, but RingCentral uses mobile deep linking to make the app launch a RingCentral app that offers some voice integration.
"Mobile integration is newer when compared to Web-based integration, but it can be accomplished successfully," he said.
---
July 17, 2015 8:54 AM
PBX
,
Unified Communications
The legacy PBX is still a fixture for some organizations, but it may be holding them back from reaching their business goals.
8×8's Mike Reinhart, senior product marketing manager, and David Leach, business communications consultant, discussed the shortcomings of the PBX in today's communication environment in the webinar "Your PBX is killing your business."
Business communication has evolved due to globalization, an increasingly mobile and distributed workforce, integrated workflows and changing buying behaviors, Reinhart and Leach said.
"Picture your PBX in relation to these trends and you realize you've got a big problem that needs addressing," Leach said.
Reinhart and Leach listed 10 problems organizations face with the PBX: High acquisition cost and total cost of ownership; multiple vendors and systems involved; limited integration into business ecosystems; lack of insight into the customer journey; complex upgrades; costly or limited redundancy; complex system administration; security vulnerabilities; out-of-date feature sets; and built-in obsolescence.
"The day you install it, it's obsolete," Reinhart said. "It can't change as your business changes."
Leach said vendors are on a 12- to 24-month refresh cycle, so vendors are already working on their next PBX by the time an organization buys and deploys one.
But the cloud can eliminate many of the business problems created by legacy PBXs.
Cloud-based communications offers benefits including ease of integration with business ecosystems, resiliency and high availability, built-in security and software is always up to date.
Reinhart and Leach cited a Florida-based vacation travel agency that migrated from a PBX to 8×8's cloud-based communications services.
Leach said the agency reported business issues that stemmed from its PBX, including downtime caused by frequent hurricanes, a lack of integration of chat and voice traffic in the contact center and lack of integration with Salesforce.
After moving its communications services to the cloud, the agency no longer had to worry about weather-related outages and reported increased sales and agent productivity.
"The cloud gives businesses an edge that the PBX just can't offer," he said.
---
July 2, 2015 11:13 AM
Big Data
,
cloud
,
service provider
,
Unified Communications
Before making the move to unified communications (UC), every organization must prioritize three issues: scalability, application integration and security. Failure to address these issues can have far-reaching implications for organizations when they enter a growth cycle or encounter a security threat.
Independent industry analyst Jon Arnold discussed in a webinar why the issues of scalability, application integration and security are so important, and how the cloud can address them and provide additional benefits.
Scalability
Organizations need scalability to meet business needs, whether it's adding phone lines to accommodate more employees or ensuring a consistent end-user experience across branch offices. But for organizations that deploy an on-premises UC infrastructure, scalability is difficult, Arnold said.
The cloud is here to help. Organizations that deploy a hosted UC service can support growth by making sure their applications grow with the company and meet changing business needs. The cloud enables users to access their UC apps through the same interface for a consistent experience.
In addition, the cloud can leverage UC in ways an on-premises deployment cannot, Arnold said. The cloud offers flexibility that allows organizations to migrate to VoIP and UC at their own pace and makes migrating to UC an Opex decision since there's no need to invest in on-premises hardware.
"Stop thinking about the value of communications in terms of premise-based solutions," Arnold said. "The cloud provides new options that can create a competitive advantage."
Application integration
Organizations must integrate voice and telephony into other applications to leverage UC effectively, Arnold said. Voice is the preferred method of real-time communications. Integrating voice with other modes of communication, like instant messaging and conferencing, gives organizations an additional layer of value, he said.
Organizations looking to integrate their applications must focus on horizontal apps the whole company uses, like email, and vertical apps limited to specific departments, like salesforce.com, Arnold said. Organizations should leverage the cloud to integrate their applications for fixed and mobile environments to get the most value out of their apps.
"You need to give employees the tools they want to use in the way they like to use them," Arnold said. "You have to integrate them in a way that works in the environment people can be most productive, increasingly that means mobility."
Using the cloud to integrate voice into other applications also gives organizations access to big data. "There's a wealth of new information that comes when you capture everything in a digital format," Arnold said. Big data offers new metrics for organizations to gauge employee performance and make better decisions regarding employee and customer engagement.
Security
For all the cloud's benefits related to UC, security concerns add a layer of uncertainty for organizations. Arnold said it's easy to think of security only in terms of telephony, but the reality is much bigger. Organizations that opt for a hosted UC and VoIP service face security threats in five areas: company data, employee data, financial data, operations and toll fraud.
Organizations must be proactive and address security issues before they become a problem by engaging employees, taking a holistic view of security that goes beyond IT and developing best practices to mitigate security risks, Arnold said.
Organizations should also have discussions with potential hosted UC service providers to make sure they understand security. Organizations should determine if a potential provider operates its own data center environment or if it uses a partner, what cloud models it supports, if it has the ability to encrypt VoIP traffic and if it can meet compliance requirements for data security audits, like HIPAA and PCI.
"If you don't think the cloud is a safe place, then you have to think twice about hosted UC," Arnold said.
---
June 12, 2015 2:46 PM
Cisco
,
Collaboration
,
Collaboration software
,
Collaboration tools
,
Email
,
Messaging
,
Microsoft
,
Microsoft Outlook
,
Social collaboration
Collaboration applications are the hot thing right now in unified communications.
The big collaboration apps seemingly do it all. They offer an easy-to-use, consistent and persistent workspace that features video conferencing, instant messaging, file sharing, screen sharing and mobility, among other things. The idea is for co-workers to live in these spaces to get work done together.
But what's missing? Email. Namely, the ability to collaborate outside your company is lacking.
We recently chatted with Irwin Lazar, vice president and service director at Nemertes Research, to try to make sense of this collaboration craze. Among his many good points, one in particular stood out: Microsoft Outlook, the simple communications tool that the majority of workers use religiously every day, is a key cog in this collaboration clamor.
"For Cisco, they have to find some way of competing on a broader scale with Microsoft than just in the voice and video market," Lazar said. "People spend a lot of time in Outlook. And Cisco, for years now, is saying, 'How do we get people out of Outlook and into something else?' "
If users live in Outlook, that means they have Microsoft licenses, which also gives them access to other capabilities like voice, desktop video and Web conferencing. So the process becomes a natural progression into the Microsoft suite, Lazar said, which steers users away from Cisco collaboration tools.
Cisco products have plug-ins for Outlook. And Cisco Jabber, one of the company's collaboration tools, recently added text messaging outside the company network. But as a universal collaboration tool, especially outside your organization, email is still persevering.
Smaller apps' big influence
In response to newer companies flooding the collaboration market with smaller apps, Cisco recently unveiled Spark, while Microsoft retooled Lync as Skype for Business and introduced Groups, another collaboration tool that includes an inbox, calendaring, file sharing and quick messaging.
Lazar does think smaller collaboration apps, like Slack and Glip, can challenge the larger incumbent vendors.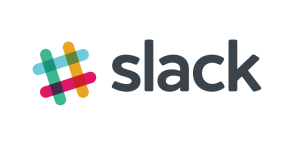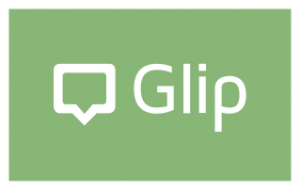 "I think they are competitive," he said, "and that's why Cisco spent a lot of time, effort and money to build Spark because they're trying to find some way to finally replace Outlook as the thing that people spend most of their day living in." (Again, it comes back to Outlook.) "I do think the [new] tools have a lot of potential to severely disrupt the market."
Fast forward two years from now and Cisco Spark will probably replace Cisco Jabber, Lazar added.
Alan Lepofsky, vice president and principal analyst at Constellation Research, agreed that "a new lightweight breed of real-time communications" is challenging big vendors. At the same time, he said, persistent chat is making a huge comeback — from its late '90s popularity — with tools like Slack, Glip, HipChat, Convo, Flowdock and others.
Lepofsky said with all the collaboration offerings, both big and small, some of the questions customers need to ask is: Do you want presence, chat and video conferencing as part of an integrated vendor suite, or do you want to go with a smaller vendor and hope it integrates with the rest of your enterprise software?
The bottom line: The market is indeed muddled as users wade through many options. But, like with most technology, find what suits you.
---
April 28, 2015 10:42 AM
Unified Communications
,
Video
,
YouTube
Enterprises looking to deploy a video content management system should take a page out of YouTube's book.
While video content management allows organizations to store videos, create content and interact with content, employees expect a video management system to have the easy accessibility of YouTube.
In a recent Polycom webinar on video content management, Aragon Research Lead Analyst David Mario Smith discussed what he called the "YouTube effect" in the enterprise.
He said YouTube is "starting to creep into the enterprise" as employees are searching the site for tutorials and how-to videos. Enterprises can take advantage of this trend with a video content management system that makes it easy to store and access content and lets employees engage and create content.
But organizations shouldn't just use video for video's sake, they need to put video where it matters to achieve specific business goals, Smith said.
Beyond mimicking YouTube's easy accessibility, enterprises should look to video content management features like the ability to broadcast and record a livestream and extend to mobile devices. Enterprises also should determine the level of interactivity they want employees to have — whether it's the ability to comment on a video or provide them access to experts featured in a video.
Analytics is another important feature of video content management. With analytics, enterprises can understand how well a video is performing, how their employees are interacting with video content and how video is impacting business goals.
In the webinar, Cara Daly, senior products manager at Polycom, outlined four use cases that could benefit from video content management.
Corporate communications: Create a better connected organization

Provide employees easier access to the organization's brand
Publish and syndicate videos easily — from polished campaign videos to employee-generated content
Push and prioritize mission-critical content or highlight featured content

Training departments: Develop talent without disrupting day-to-day workflows or being constrained by a budget

Capture instructor presentations, slides and Q&A sessions
Expand access to training course inventory
Asynchronous training improves work/life balance

Lines of Business: Foster innovation and reduce time-to-market through the collection and management of knowledge

Share best practices and document complex tasks
Boost post-meeting productivity
Overcome scheduling and time-zone changes

C-level executives: Need to engage employees with the commitment to drive toward the organization's strategic vision

Extend the reach of leadership to everyone, everywhere
Adapt quickly to changing market positions
Enhance corporate culture
"It's really about knowledge sharing and enabling that valuable asset of knowledge to be moved quickly and easily through the organization for a more connected and informed culture," Daly said.
---
April 16, 2015 9:50 AM
Enterprise mobility
,
Mobile
,
Mobile devices
,
Mobility
,
Unified Communications
The power and proliferation of mobile devices are not new concepts. But stepping back and evaluating the mobility market and its staggering numbers – and what it all means for unified communications – can be eye-opening.
Mobility and its influence on the UC market was a focal point of Google's keynote address last month at Enterprise Connect. Google for Work's technology evangelist Adam Swidler said mobile devices are causing a "wonderful disruption" in the way we live and work.
Swidler cited a study by Benedict Evans of Andreessen Horowitz called "Mobile is Eating the World," which has some revealing findings. Namely, smartphones and tablets have far surpassed laptops and PCs in sales and shipments – and the changeover has been rapid and dramatic. Mobile devices are now nearly half of all consumer electronics sales.
The mobility market has seen dramatic growth since 2007 when the iPhone launched. Android launched a year later, and the iPad was released in 2010. Part of what's fueling mobile growth, said Swidler, is the refresh cycle for mobile devices is usually every two years, while users may buy a new PC just every five years.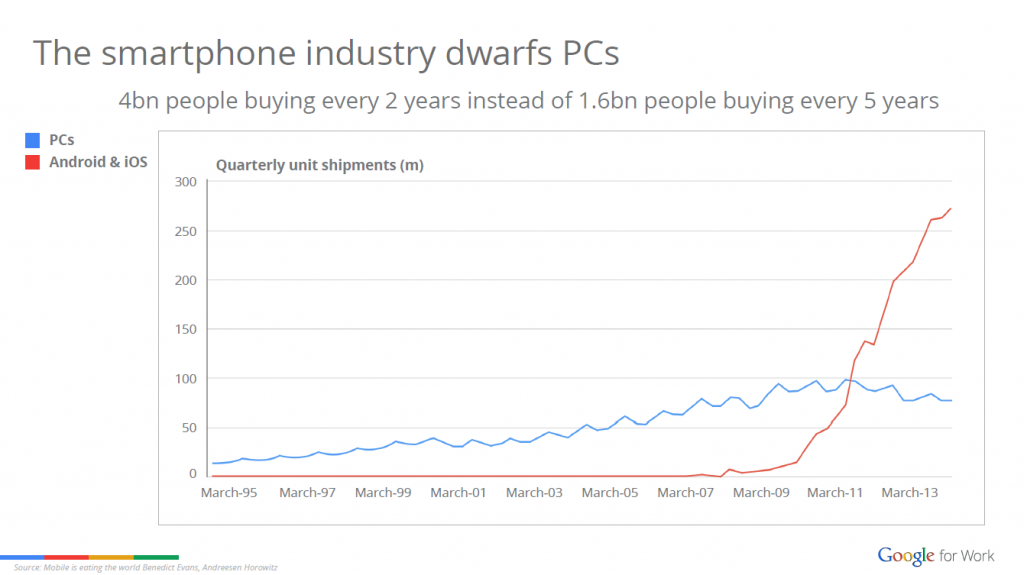 With the advent of iOS and Android, Microsoft in particular has been significantly disrupted from its leadership position, said Swidler, citing the Evans study. In early 2009, Microsoft was on more than 90 percent of the personal computing devices that were sold. Since then, with the popularity of iPhone and Android devices, Microsoft now represents less than 25 percent of the devices sold.
This dramatic shift, according to the Evans study, is expected to continue over the next five years as another billion people come online – and virtually all of them will do so on smartphones.
Additionally, a younger generation of workers, who grew up with mobile technology, will only add to the mobile momentum as they join the workforce in the coming years. Teenagers, noted Swidler, simply don't use email today and don't make or take phone calls. They text.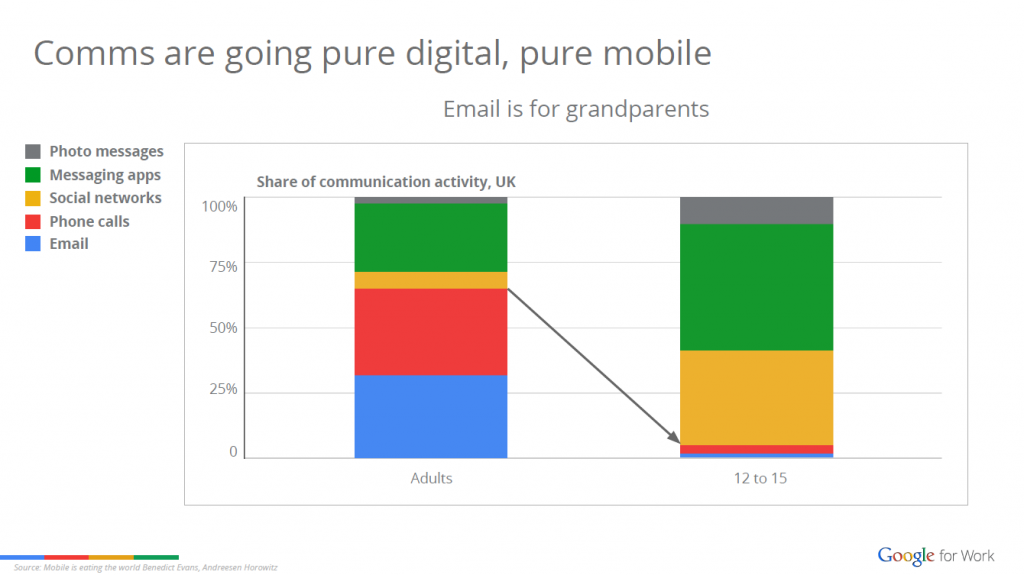 Mobile promotes productivity
So what does this mean for UC? Swidler cited research by Steven Sinofsky, former president of Microsoft's Windows division, on how mobile technology fosters a culture of "continuous productivity" and impacts organizational structures.
Mobility, said Swidler, puts a focus on faster problem-solving and execution among team members. Mobile technologies can also allow outside perspectives into your organization – and that's a good thing.
"There's a clear rise and need to communicate with the outside and bring the value they can provide into your organization," said Swidler. "It probably seems uncomfortable to think you might have the same chat message intimacy with your customers that you do with your co-workers. But think how great an experience that is for your customers. Let them chat with you."
This mobile modernization is also inverting company launches and collaboration, said Irwin Lazar, vice president and service director at Nemertes Research.
"It's usually desktop first, phone first, video room first and app second," said Lazar. "Now mobile apps have feature parity right out of the box or feature superiority in some cases – that's a very different mindset for the collaboration industry."
Google searches for enterprise niche
Google's presence at Enterprise Connect this year was intriguing. The Internet giant didn't have a new product to pitch, and they didn't even have a booth. This year, however, marked the first time Google delivered a keynote address at the conference. So it makes you wonder if we'll be seeing more from Google in the business communications space.
Don't expect Google to rival Cisco or Microsoft in the UC market, and I would guess Google is fine with that. Google's focus perhaps might be just on small businesses – and there are plenty of those. Small businesses, after all, probably can't afford a big, expensive video conferencing service and would opt for Google Hangouts instead.
In his speech, Swidler did spotlight some of Google's achievements in the business communications market – most notably Hangouts and Google apps.
---
February 12, 2015 5:43 PM
Collaboration
,
Headsets
,
Mobility
,
Unified Communications
While on a phone or video call, it's pretty common to pick up some background noise — whether it's dogs barking, car horns blaring or a co-worker's goofy ringtone.
As offices become more open and workers become increasingly mobile, background noise is a new challenge facing collaboration. Plantronics is targeting this problem of UC noise with four new audio devices announced earlier this month.
"Everywhere is the new workplace. We know office noise is increasingly becoming a concern due to more open working environments that promote collaboration, but workplace noise isn't just a problem for those in the office," said Bill Loewenthal, vice president of enterprise product solutions at Plantronics, in a statement. "You can't always control your environment and you certainly can't control your caller's environment."
Users are demanding tools that promote seamless collaboration. If someone on a call can't be heard because of background noise, users can't effectively collaborate. It's that simple.
"There's been increasing emphasis on the importance of a reliable, high-quality, seamless user experience when communicating and collaborating today," said Rich Costello, senior research analyst for unified communications at IDC. Plantronics' new devices aim to reduce background noise for users on audio or video calls and increase the clarity of their voices, whether they're at their desk or on the road.
The new products from Plantronics are:
Blackwire 725, a corded stereo headset with noise-canceling technology, is geared toward workers in open or collaborative workspaces who make PC-based calls. In addition to reducing outside noises, the device's headset includes a noise-canceling microphone that diminishes noise on the user's end of a call. The Blackwire 725 is available now and retails at $179.
Voyager Edge UC is a mobile headset for workers who take calls on their mobile devices, from their phone to their laptop. The headset includes three microphones that reduce noise caused by outside elements like wind. The Voyager Edge UC is available now and retails at $199.
Calisto 610 is a speakerphone that allows for mobile conference calls with small groups of people. The speakerphone includes a noise-canceling, omni-directional microphone and can integrate with a user's softphone. The Calisto 610 is available now and retails for $99.
Clarity 340 is a handset phone designed for workers with vision, hearing or dexterity challenges. The phone includes sound amplification, large buttons for dialing and a large display. The phone is compatible with hearing-aids. The Clarity 340 will be available in March and will retail for $149.
---