---
October 6, 2017 9:38 AM
AR
,
augmented reality
,
Unified Communications
,
Virtual Reality
Virtual and augmented reality technologies are slowly making their way into the enterprise as new use cases emerge. Organizations looking to deploy virtual reality (VR) and augmented reality (AR) technology to create more immersive collaboration must carefully evaluate hardware, software and the workflows they want to enhance.
Developing AR and VR in the enterprise is vastly different than traditional IT projects, according to John Nall, CEO of Appzion, an advisory services firm in Newport Beach, Calif.
"If your goal is to make data actionable in the field, think about what is the ideal solution," Nall said in a recent webinar. Organizations must evaluate what they can accomplish with VR and AR technology and how users might adopt this new form of collaboration.
Organizations must think about how they want to present augmented data in a user's field of view in the headset and avoid overwhelming users with too much information. Nall said the current trend is to use visual cues and icons to present information instead of text.
Organizations must also consider the types of objects they want to create with VR and AR technology. The size and shape of a virtual object, as well as the real-life surface that users work on can affect the success of VR and AR collaboration. Reflective or transparent surfaces, for example, can cause problems with displaying augmented and virtual content, Nall said.
Evaluate hardware and software options
Once the ideal use case for VR and AR technology is chosen, organizations must evaluate the available hardware and software options.
With VR and AR software, organizations can develop applications in-house to create their augmentations or deploy a packaged service from a vendor, Nall said. Packaged services, however, tend to be more expensive with upfront costs and integration costs with legacy systems.
Organizations can choose from two types of hardware: monocular or binocular headsets. Monocular headsets display content in one eye, much like Google Glass. Binocular headsets, like the Microsoft HoloLens, use both eyes and provide a more immersive experience. Binocular headsets are often two to three times more expensive than monocular headsets, Nall said.
"You should realize that hardware is ephemeral," he warned. The VR and AR industry is evolving quickly and most hardware will be obsolete within 18 months.
Hardware security is also an important consideration. While headsets may not hold a significant amount of data, they are often connected to the internet and can be a doorway into the network if hacked. Before deployment, organizations should loop in their IT or security team, deploy mobile device management and additional security measures such as access and authentication.
July 31, 2017 1:09 PM
Accellion
,
BlackBerry
,
Box
,
Citrix
,
Collaboration
,
ctera
,
Dropbox
,
file sharing
,
Google Drive
,
Syncplicity
,
Unified Communications
Gartner has unveiled a new Magic Quadrant report for content collaboration platforms as file synchronization and sharing becomes more collaborative and workflow-centric.
The report originally focused on the enterprise file synchronization and sharing market. Gartner updated the report to reflect the market's evolution toward content-based collaboration among individuals and teams, digital transformation and content management.
By 2020, 80% of large and midsize organizations will have deployed one or more content collaboration platforms as part of their content productivity and collaboration strategy, according to the report.
Content collaboration platforms are evaluated in the report as standalone products with file sync and sharing as their core capabilities. But the platforms also offer collaboration and content management features and include integrations with cloud collaboration suites such as Microsoft Office 365 and Google G Suite.
The content collaboration market also touches the team collaboration market. Content collaboration vendors, for instance, have integrated their products with team collaboration services such as Slack, Microsoft Teams and Cisco Spark.
Content collaboration products may also include APIs and other tools that can integrate with services and clients that are not native to the platform. APIs also allow organizations and developers to build apps around the content collaboration capabilities.
Several factors are driving the adoption of content collaboration platforms, according to the report. Many organizations are deploying these platforms to support productivity and collaboration for mobile and remote workers. Content collaboration platforms are also part of organizations' cloud storage adoption strategies.
Organizations are also turning to content collaboration platforms as they reevaluate their on-premises investments. Some organizations are looking to deploy content collaboration platforms to replace traditional, on-premises content storage services, while others are looking to these platforms to modernize their network storage infrastructure.
In the Magic Quadrant report, Box, Microsoft OneDrive for Business, Dropbox, Citrix, Google Drive, Axway Syncplicity and Egnyte were named leaders. BlackBerry and Accellion were named visionaries. Intralinks by Synchronoss, Thru, Ctera and HighQ were named niche players.
---
July 7, 2017 10:35 AM
Collaboration
,
Digital transformation
,
Performance management
,
return on investment
,
ROI
,
UCC
,
Unified Communications
Many organizations are implementing digital transformation initiatives to boost productivity, cut costs and increase revenue. But how do organizations ensure the success of their digital transformation initiatives? The answer may lie in unified communications and collaboration, or UCC.
In a recent study, Nemertes Research analyzed the digital transformation efforts of various organizations. The firm surveyed more than 700 IT leaders and found successful organizations invest more in foundational technologies, such as UC, WAN services and data center infrastructure.
In particular, successful organizations invested 72% more in UCC than companies with unsuccessful digital transformation initiatives.
"They want to make sure the foundation is set to support all these transformative applications and initiatives," Robin Gareiss, president of Nemertes, said in a recent webinar. "What could be worse than putting out a video channel for customers and the network doesn't support it and fails?"
Gareiss said UC straddles the line between foundational and innovative technology. Certain areas of UC — such as voice communications, instant messaging and presence — are considered foundational. But UC becomes innovative within digital transformation with the introduction of new technology, such as team collaboration, artificial intelligence and machine learning.
Performance monitoring software can also help organizations see a return on their digital transformation investment. The software, often deployed by third-party providers such as IR and Riverbed, tracks UCC app performance, including uptime and root-cause analysis.
Gareiss said organizations that deployed performance management software saw an increase in adoption and cost savings of their UCC apps compared with organizations that don't use these software tools. Organizations that deployed performance management tools saw a 19% savings on their UCC implementation costs and 58% savings on their UCC operational costs compared to organizations that don't use performance management tools.
"The apps are working better and employees are happier with what they're using," she said of the effectiveness of performance management software.
---
May 31, 2017 1:41 PM
Contact center
,
Gartner Magic Quadrant
,
Unified Communications
The contact-center infrastructure market is in transition. Customers are now looking for cloud-based products, integrations with customer relationship management and workforce optimization platforms, and contact-center flexibility in their unified communications deployments, according to a recent Gartner Magic Quadrant report.
At its core, the contact-center infrastructure market includes products — such as equipment and software — needed to operate call centers for telephony and multichannel support. But certain trends are changing how organizations purchase and deploy contact-center infrastructure products.
For example, contact-center infrastructure can be deployed as part of a customer-engagement center, such as customer relationship management and social media channels, to give organizations a single view of the customer. The technology between contact-center infrastructure and customer-engagement centers has significant overlap, but little overlap among vendors. However, Gartner expects the two markets to merge over the next few years.
Contact center as a service (CCaS) is certainly another trend that has affected the market as organizations look to replace their contact-center infrastructure with cloud-based products. Certain factors are driving organizations to the cloud, including the potential to cut costs and scale licenses to meet seasonal staffing needs, according to the report.
CCaS also affected the vendor rankings in the report, which rates the on-premises contact-center infrastructure market. A vendor that shifted too far from on-premises contact-center infrastructure in favor of CCaS could see a lower score for the completeness-of-vision criteria, according to Gartner. All the vendors in the report offer some form of CCaS.
These market shifts have affected the rank of several vendors in the report, and six vendors have been excluded. ALE, Altitude, Collab and ShoreTel were dropped from this year's report since the companies did not meet Gartner's criteria for premises-based contact-center product and service revenue. Interactive Intelligence and Presence Technology were excluded since they were acquired by other vendors.
Genesys and Cisco were named market leaders in the report. Enghouse Interactive, Huawei, Mitel and NEC were named challengers. Avaya, Aspect and SAP were named visionaries. Vocalcom, Unify and ZTE were named niche players.
---
May 24, 2017 3:50 PM
cloud
,
Collaboration
,
Messaging
,
Microsoft
,
Office 365
,
Unified Communications
Microsoft's collaboration story is pretty muddled. The unified communications vendor has several applications with overlapping features: Skype for Business, Microsoft Teams, Yammer, Office 365 Groups and even Outlook all handle varying degrees of collaboration. Of all these products, Skype for Business and Microsoft Teams are perhaps the two most ripe for consolidation.
Right now, the two products are separate entities that complement each other, said Irwin Lazar, an analyst with Nemertes Research, a tech advisory firm based in Mokena, Ill.
"In the longer term, I think you'll see Teams take the place of Skype for Business," he said. "If I were a company looking at rolling out Teams and supporting Skype for Business, I might hold off until Microsoft does the inevitable conversion of those two products."
Skype for Business offers both on-premises and cloud products as well as a hybrid option. Microsoft Teams is a newer cloud-based, messaging-centric collaboration app. Both products are part of Office 365 and feature messaging, presence, and voice and video communications. However, Skype for Business has additional features including PSTN calling and conferencing.
Does Microsoft UC lack harmony?
Microsoft, like many other vendors, is prioritizing development of cloud services rather than focusing on premises-based products.
Additionally, team applications are becoming the next UC client, Lazar said. For example, while Cisco still supports its collaboration service Jabber, the vendor is pushing new development into its Spark product. RingCentral, too, recently revamped its UC product based on its acquisition of the team collaboration tool Glip.
When compared to Microsoft, other UC vendors — including Cisco, RingCentral, Mitel and BroadSoft — have more harmonized products that converge team messaging and UC. Microsoft is probably a year away from having that kind of harmony, Lazar said.
"They still have work to do to improve the overall user experience, and making team chat fundamental to what they're doing," Lazar said. "But, in the mid- to large-size market, they're still the ones to beat."
Looking for a clear roadmap
Meantime, UC analyst Dave Michels raised his own questions about the vision and leadership of Skype for Business. He, too, sees Teams bulking up and Skype for Business slimming or slowing down.
"It seems reasonable Microsoft might double-down on Teams as it is new, home-grown, built for Office 365 and appears to be on the fast track," Michels wrote. "I expect Skype for Business will see a few more incremental improvements . . . but I don't expect any big innovations in 2017."
Michels also said the Skype for Business roadmap is unclear. After management moves at Microsoft, he also wondered who exactly is steering the Skype for Business ship. He added: "It might make sense to move Skype for Business development resources to Teams until the dust settles."
Skype for Business did receive a couple of updates in March with the addition of auto attendant and call queues to the Skype for Business cloud PBX. Skype for Business software has also made its way into meeting rooms with the help of hardware from partner vendors Crestron, Logitech and Polycom. Microsoft also announced in March a preview release of Skype for Business Online Call Analytics, a dashboard that helps IT managers identify and address call-quality issues.
Microsoft's current lack of a collaboration vision hasn't exactly hurt the company. At last tally, Office 365 had more than 100 million monthly commercial active users.
---
February 28, 2017 12:20 PM
Collaboration
,
Collaboration tools
,
Enterprise messaging
,
Messaging platforms
,
Slack
,
Unified Communications
These days, disruption and innovation entwine like a hashtag. As an example, Slack and other messaging platforms have ruffled the unified communications market with a new way of working and collaborating.
Several factors have sparked the success of messaging platforms and disrupted traditional UC offerings. For instance, consumer communication habits, such as texting, have bled into the business world. Younger workers, reared on the internet and mobile devices, prefer texting rather than calling. Teams are more dispersed, too, which underscores the need for new collaboration tools. And, alas, work never stops in this always-on, project-based business environment.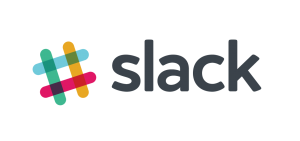 Aside from shifting workplace and workforce trends, the technology has also evolved to focus on cloud, software and web-based communications, which aim to ease UC deployments.
Slack and other messaging platforms — such as Bitrix24, HipChat, Redbooth and Ryver — offer variations to traditional UC. Enterprises would be well advised to track these new tools to ensure their UC services are keeping pace with this collaboration transformation and determine if messaging platforms coalesce with their communication needs, according to independent analyst Jon Arnold.
"Slack represents a new way of working," Arnold said in a recent Ziff Davis webinar. "It's different but not necessarily better. Slack is not the ultimate solution for all types of working."
Freemium model drives rapid adoption
Ultimately, messaging platforms buck traditional UC, which has its roots in telephony. At the same time, Slack and others are morphing into more robust collaboration products as they incorporate voice and video capabilities. Slack is also rolling out an enterprise plan that touts enhanced security and administrative controls.
At last count, Slack boasted more than 4 million daily active users and 1.25 million paying users. Slack is backed by nearly $4 billion from investors.
The free version of Slack and other messaging platforms has been particularly disruptive to the UC market, Arnold said, as end users can easily download the app for free and test it without IT intervention. This freemium model also fuels rapid adoption, and users can upgrade to paid versions with more features.
"Starting out with free is a good way to make a big impression," Arnold said of the messaging platforms.
But the freemium model also has limited features. For companies that have enterprise-grade demands, Slack and other startups might not be the best fit, Arnold said.
A different form of collaboration
Slack also excels via partnerships and integrations with other web-based applications. In particular, Slack's integration with Google is one to watch, Arnold said. The two companies have deepened their file-sharing capabilities as Google looks to become an enterprise player and compete with Microsoft.
Other notable partnerships include integrations with SAP and IBM to build in chat bots. A Salesforce customer relationship management integration also makes Slack more valuable in the contact center.
For enterprises with roots in on-premises legacy systems, Slack and other cloud-based messaging platforms might be difficult to comprehend. As outsiders, the Slacks of the world approach collaboration differently.
"Their concept of collaboration might be very different from yours," Arnold said. "I'm not saying one is better than the other, but they will be different."
Although voice communications is an important driver for conventional forms of UC, mobile-centric messaging can also boost productivity and drive business value.
"This disruption is real," Arnold said. "And you have to consider — is this disruption or innovation? Is it good or bad? Is it an opportunity or a threat? It's a bit of both."
---
February 28, 2017 10:30 AM
APIs
,
Security
,
Unified Communications
Unified communications security is venturing into unknown territory with the growing trend of embedding communications into business applications. New security challenges could emerge for IT as organizations fuse their communications to business apps by using APIs and communications platform as a service (CPaaS).
For instance, if an organization has used a communications API to embed click-to-call in a sales management app and the app got hacked, the hacker could access the organization's phone system.
"If someone figures out how to route their traffic over my CPaaS connection, it's a new era of toll fraud," Nemertes Research analyst Irwin Lazar said.
Most CPaaS and API providers, such as Twilio and TokBox, haven't quite discussed their positioning around security for their APIs, Lazar said. However, the vendors do offer security features such as encryption and authentication.
If a communications API is compromised, organizations could lose business if their services are made inoperable and transaction data is stolen. Also, a provider could lose credibility if a hacker uses an API for other purposes, said WebRTC consultant and API expert Tsahi Levent-Levi.
He said hackers would likely target the point of integration between a communications API and business application. "That is where care and attention to security will be at its lowest," he said.
Other security concerns include exposure of API access keys, data proxy hacking, and man-in-the-middle attacks between an organization's app and CPaaS provider.
However, communication APIs aren't wholly insecure. They do include security features such as transport layer security for API calls, the ability to revoke and regenerate API keys, role-based access to an API provider's back end and an audit log of actions performed by users and API calls, Levent-Levi said.
To protect themselves, organizations must evaluate a CPaaS or API provider's security measures, as well as their own. These measures range from role-based management of accounts to API keys that encrypt data in transit.
Levent-Levi said organizations should select API developers who understand security and have developed cloud services in the past. An external security audit of potential providers can validate a provider's security practices.
Organizations must take similar precautions to lock down the business apps they are using with communication APIs to prevent hackers from stealing access keys and sensitive data or intercepting communications, he said.
---
February 3, 2017 2:39 PM
cloud
,
Collaboration
,
Collaboration software
,
Digital transformation
,
Unified Communications
Digital transformation plans are becoming popular; and for some organizations, enterprise collaboration is at the heart of it all.
The days of collaborating only in the office with a set number of tools are long gone. Now, collaboration occurs between internal and external users, and employees often bypass IT to use the apps they want.
Communication tools need to adapt to these collaboration trends, said Nick Patience, an analyst at 451 Research, a tech research firm based in New York. Nearly one-third of organizations have a formal digital transformation strategy, and another one-third is in the planning stages, he said.
In a recent webinar, Patience described a hierarchy of enterprise collaboration. The largest tier in the hierarchy is the individual user who needs to collaborate seamlessly across devices.
The middle tier is teams and departments where employees want to collaborate across the organization. The smallest tier is cross-organizational where employees want to collaborate with outside users and not worry about security, Patience said.
IT decision-makers see file-sharing tools, such as Box and Dropbox, as the enterprise collaboration software that will have the most transformative effect on workflows, he said. Social networking tools, project management tools, and web and video conferencing are also expected to affect digital transformation.
Supporting enterprise collaboration with cloud infrastructure
A cloud-based infrastructure has become increasingly important to support the evolution of collaboration software.
The percentage of organizations that don't use cloud services is declining, according to Melanie Posey, research vice president at 451 Research. Organizations are increasingly deploying software as a service, infrastructure as a service and private cloud platforms to support employee workloads and business apps. Posey said 76% of workloads are expected to run in the cloud within two years.
"This is where digital transformation comes in," she said in a webinar. "Cloud is the foundation on which digital transformation is happening."
Organizations seem to be split on their approach to cloud deployments. In a survey of 935 IT decision-makers, one-third reported deploying new apps they didn't have before the cloud, one-third are modernizing their current apps by moving to hosted software and one-third are migrating existing apps to cloud infrastructure.
Hybrid cloud will come into play as organizations opt for IT environments that mix on-premises and cloud services. A second facet of hybrid will see organizations focusing on the interoperability of cloud environments, such as private and public clouds working together to deliver business apps, Posey said.
---
November 9, 2016 3:28 PM
Collaboration
,
Slack
,
Unified Communications
Team chat is the latest trend in unified communications as business-based messaging has capitalized on the popularity and ubiquity of consumer-based texting. Team chat ultimately aims to boost worker productivity and streamline business workflows.
The popularity of team chat apps has soared in the past year. According to a Nemertes Research study of 40 midsize to large organizations, the use of team chat apps has grown from 2% in 2015 to 33% in 2016.
But a couple analysts are divided on the staying power of team chat apps.
"There's a lot of hype around this space," said Frost & Sullivan analyst Rob Arnold, "but I don't know if these tools are going to be the collaboration solution for the way people work."
Certain platforms and apps, such as enterprise social software, have tried in the past to create a hub of communications and collaboration, Arnold said. Team chat apps now follow that tradition.
"I like the concept and premise of combining all these communication tools, but I haven't seen it truly done yet," he said.
Vendors are rolling out team chat apps to ward off competitors, provide tighter integration for their services or differentiate their services, Arnold said. But as vendors add more tools to their portfolios, users might become overwhelmed.
"There are so many options available," he said. "You want to have the tools you're comfortable and confident with."
However, team chat apps could surpass other previous social platforms by offering better real-time collaboration, said Nemertes Research analyst Irwin Lazar.
"People hate email and have moved into a text-first environment," he said. "If they're going to talk to someone, they text before picking up the phone and calling."
Team chat apps — such as Slack, Spark and the recently announced Microsoft Teams — are as easy to use as texting, but enable corporate control and context, Lazar said.
Enterprise social software, on the other hand, was a massive undertaking for organizations, Lazar said. The deployments usually required a community manager and a complex platform for complex use cases.
"Team chat apps become a hub for work, which is a model that appeals to a lot of people," he said. "This model is very different from social software."
Team chat keeps conversations within the context of a topic. Users can also attach files, notes and hyperlinks to a chat space. Lazar said Nemertes uses Slack for internal communication and email for external communication.
"We've heard for years that social is going to replace email," he said. "Team chat has finally done it."
---
October 25, 2016 8:04 AM
Collaboration
,
UCC
,
Unified Communications
End users are embracing collaboration in new ways as they use multiple devices to complete their tasks, but they expect communication to flow seamlessly through all their devices as they work.
These employee expectations reinforce the need for organizations to deploy unified communications and collaboration (UCC) technology that melds audio, video and web conferencing, messaging and presence, said Wainhouse Research analyst Bill Haskins in a recent webinar.
Organizations experience five stages of transformation as they deploy and expand UCC technology investments, Haskins said.
Stage one is the siloed organization. At this stage, organizations are still relying on analog technology, such as TDM, and have yet to transition to VoIP. Individual teams within the organization may be bringing in their own collaboration tools, but the organization has no official collaboration strategy.
Organizations that want to move to the next stage should evaluate any costly and outdated technology and identify how IP services can improve collaboration.
Stage two is the enhanced enterprise. Enterprises have started the transition to IP technology, and collaboration tools, such as instant messaging and presence, emerge across the organization. However, the collaboration tools lack integration.
To move to the next stage, enterprises should consider where integration makes sense and focus on teams that exhibit good collaboration habits for others to model.
Stage three is the integrated enterprise. UCC technology is becoming increasingly integrated as organizations look to introduce tools like room-based video conferencing onto users' desktops. Organizations start to embrace more distributed teams and expand their employee recruiting efforts.
The next step for integrated enterprises is to evaluate UCC vendors to find which one could provide a platform with a consolidated and consistent user experience.
Stage four is the unified enterprise. Users have migrated to a single UCC platform for all their collaboration tools. The strategy around collaboration shifts from cost savings to productivity.
Next, an enterprise should look at workflows that can be empowered with communications. Also, look for partners that offer API expertise, line-of-business integration and the development of skill sets.
Stage five is the transformed enterprise. Organizations are transforming workflows with integrated communications. But enterprises at this stage still have work to do. They must keep up to date on UCC technology advancements. The cloud is key for enterprises, in this case, as it alleviates UCC management burdens.
There is a three-step process for organizations as they move through these stages of deploying UCC technology, said Peter Quinlan, vice president of UCC product management at Tata Communications, which sponsored the webinar.
The first step is to focus on the areas that have the greatest impact. These are areas that would make the biggest difference for your users and your business. Organizations should also address major collaboration pain points.
The second step is to plan what comes next. Users can only handle so much change, Quinlan said, so there is a lot of risk in replacing everything at once.
Step three is to ensure the success of each individual project. Organizations should make sure each collaboration project achieves ROI and delivers benefits in the form of capabilities, features, productivity and user experience. Every upgrade should build on what came before and allow for future expansion.
---