---
March 3, 2011 5:25 PM

Profile: Leigha
Choosing a cloud-based unified communications provider isn't easy, and cloud computing providers aren't doing much to help matters. The lack of unbiased, apples-to-apples comparisons of cloud-based UC service provider offerings and specific service descriptions from providers has left many enterprises confused.
Regular SearchUnifiedCommunications.com contributor Gary Audin of Delphi, Inc., has teamed up with Webtorials.com to produce the 2011 Sourcebook of Hosted and Cloud-Based VoIP and Unified Communications Services. This comprehensive, 100-page sourcebook is based, in part, on a survey of UC service providers conducted by Delphi, Inc.
According to Audin, the confusion about UC cloud services stems from a lack of consensus on what to call the service and grows from here. Some service providers call their service hosted unified communications, and other cloud-based communications providers use Unified Communications as a Service (UCaaS) to describe their services. Continued »
January 20, 2011 1:16 PM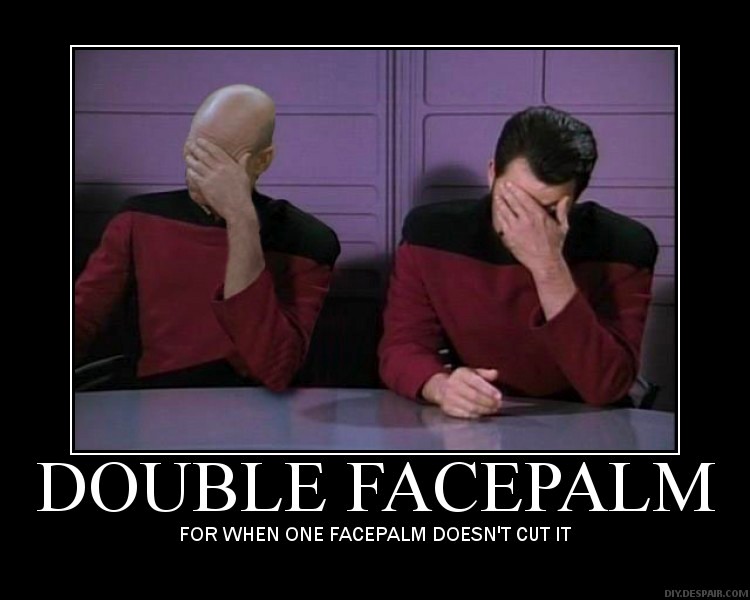 I know some of you are big-time Skype fans, but when you have call quality issues when talking to Skype via Skype, there's a problem.
Let me back up a bit.
I've never been a Skype user, which probably strikes a lot of people as absurd. But I don't have a webcam or any close friends and family outside the States, so the 472 other communications tools available to me have worked just fine.
Yet like a lot of consumers (and enterprises), I've been looking at the bills from my service provider and wondering if I could reduce telecom costs. Did I really need a land line? Especially when Skype charges $3 per month for unlimited U.S. and Canada calls, which makes the let's-not-even-go-there monthly rate my cable company charges for residential VoIP all the more heart-wrenching. If this were just a personal decision, it'd be easy. But I work from home occasionally, and my job relies so heavily the ability to understand people on the phone clearly enough that I can accurately quote them. Even with the vast improvements to mobile networks in terms of quality and coverage, cell phone interviews are still a last resort for me.
I figured it couldn't hurt to give Skype a shot though. Loved ones always make the best guinea pigs, so I first tried making a personal call first to someone who was on a cell phone within a two-mile radius. Quality was perfect on both ends. Feeling bolder, I used it for a phone interview I had scheduled with a U.K.-based market analyst for a news story. Despite getting the green light from Skype's built-in bandwidth/VoIP call quality testing tool beforehand, the call was pretty awful. The audio was so muffled — not to the point that it was unintelligible, but enough that I found myself spending more energy trying to understand the subject's words than his meaning.
I chalked up the problems to it being an international call (but was not eager to test Skype for business again). A few weeks later, I wound up working on SearchUnifiedCommunications.com's recent story about whether enterprises will ever warm up to Skype for business communications. When I interviewed David Gurlé, vice president and general manager of Skype Enterprise (their enterprise business unit), he dialed into the conference line (unsurprisingly) via Skype. I happened to be working from home and using our residential VoIP.
Brought straight to you from the University of Epic Fail, my interview with Skype (via Skype) was like trying to talk to someone who was on a cell phone in the middle of nowhere (though I'm pretty sure they were calling from New York). I had to ask for sentences and entire topics to be repeated multiple times because the quality was just so, so bad and the audio often indecipherable. I couldn't believe that I was hearing them (well, sort of) tell me about how wonderful their quality and reliability were. It felt like a bad joke.
Maybe I just have bad Skype juju or maybe the problem was on my service provider's end (though I had no other issues that day).  Clearly, there are businesses and IT shops (granted, it seems are they are mostly SMBs) that have no problem with Skype. One IT pro in last week's story even told me he has experienced more outages and performance problems with his LAN than with Skype. Still, it got me wondering — if Skype can't even ensure the quality of their own communications, what Fortune 500 is going to rely on them?
If you're at a large enterprise IT organization that's using Skype, we'd love to hear from you. Send me an email or comment below.
---
December 3, 2010 4:00 PM
With the holiday season upon us, it seems that we're all either slaving away to get things done before the holiday or mentally checked out until New Year's. Either way, you probably could use this little UC-themed moment of Zen.
Either vendors are feeling especially playful this week or I think someone may have prematurely spiked the eggnog in their marketing departments…
You know Dasher and Dancer, Prancer and… Aura?: Avaya announced this week that it will power voice communications on its Aura platform for the North American Aerospace Defense Command (NORAD) Santa hotline this Christmas (and Christmas Eve). It's no wonder the Santa-tracking scientists need some legit telephony gear — they received more than 74,000 calls last year from families around the world. Seems kind of inefficient to me. Why don't they enable Kris Kringle with presence? It'd save a lot of call center money…
Are we playing four corners or round robin? Audio conferencing is something that most businesses cannot do without. But, man, have we all been on some boring conference calls. Suffer "death by PowerPoint" no more and pass the time with "Conference Call Bingo" from LifeSize. At least now you'll have something to show for all those awkward jokes and uncomfortable silences. I don't get it, though… why don't I see, "IMing snarky comments in the background" anywhere?
---
October 25, 2010 3:16 PM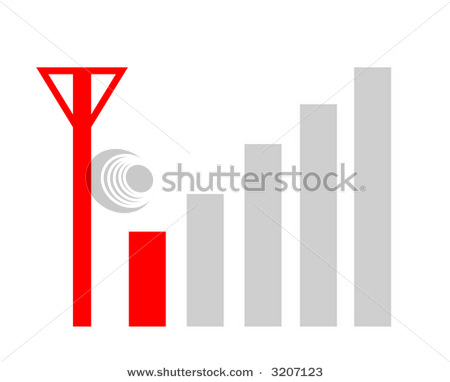 Let me just get this disclaimer out of the way: two anecdotes do not make a conclusion. But they sure raise some interesting questions.
I wrote a case study a few months ago about Hertford Regional College in England, which deployed a fixed-mobile convergence (FMC) platform to combat the cell signal blackout in its newest buildings. It wasn't that the local wireless carrier's coverage area or services were lacking — the rest of the campus was covered just fine. According to the director of network services at the college, some aspects of the energy-efficient building designs to improve insulation (specifically, metal in the window materials) made it nearly impossible for cellular signals to penetrate the building.
The story got our editors wondering how widespread this problem was, especially as many organizations (particularly in the public sector) are trying or required to cut energy costs with greener building designs. At the time, Google didn't return much in terms of research or evidence — a short discussion on a wireless networking forum and another anecdote that was two years old by that point.
I tried reaching out to two well-regarded telecom analysts who track the wireless industry. One shrugged it off as a non-issue. The other said he had never heard of the problem before. Without much to go on, the story fizzled.
Then I spoke with Mark Zuber, telecommunications specialist at Kirkwood Community College in Cedar Rapids, Iowa, last week about his recent distributed antenna system (DAS) deployment with ADC, a network infrastructure and professional services vendor.  The college recently built a conference center and a small hotel to support its hospitality programs and provide students with experience in real-life settings. The buildings were constructed to meet energy-efficiency guidelines and, sure enough, the "low e" (or low emissivity) glass in the windows blocked cell signal. ADC designed and deployed the DAS, leaving Zuber to negotiate contracts with six wireless carriers over the next five months (ouch).
Whether or not green buildings are actually going to cause these problems on a widespread basis, it's interesting that this has become an IT problem — namely for telephony pros, many of whom already have their hands full trying to understand how Internet Protocol (IP) and Session Initiation Protocol (SIP) are turning their traditional telephony training on its head.
But as the expectation for constant mobility becomes ubiquitous (and end users rely more on cell phones for more than just phone calls), are more enterprise telephony and unified communications (UC) pros going to be running into (and expected to solve) this problem? Have you had to engineer a solution to poor cellular coverage in your buildings, green or not? Let's hear it — and hopefully get more than two or three anecdotes on record.
(Image courtesy of shutterstock.com)
---
September 30, 2010 11:25 AM
Interoperability = nirvana in eyes of UC pros. But when we talk about interoperability, we usually refer to it in terms of how well (or poorly) different communications systems work with each other. What about the network infrastructure? Because let's face it — you may be a big CallManager fan but your reseller gives you a great price on Juniper network switches.
In addition to the conversation about the convergence of voice and video in IP communications in today's Q&A with the head of Cisco Systems' telephony unit, Steve Slattery, I also asked what his team is doing to ensure that Cisco IP telephony gear operates as smoothly on a Juniper or HP network as it does on a Cisco one.
Check out Steve's full answers below the jump, but here's something to think about even if you go no further. Steve says Cisco voice products "never have any problem in working with other [vendors'] gear." Well, let's hear it, Cisco voice customers — how true is that? Are Cisco voice products painless to deploy on any network?
---
August 30, 2010 12:08 PM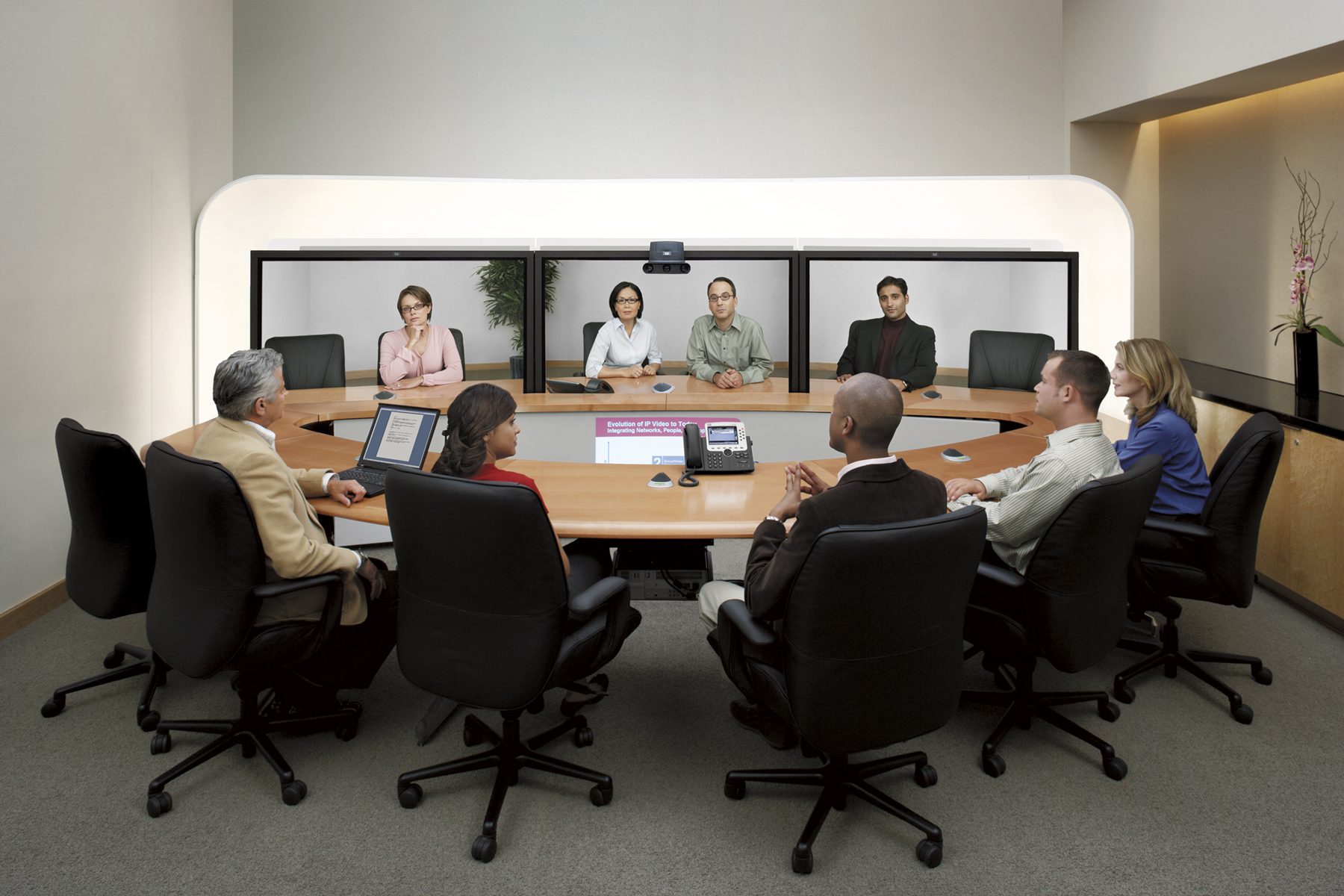 (Image courtesy of Cisco Systems)
There are a lot of things people won't write in an email because they know that someone — corporate IT, regulators, the boss — may be watching. But people are often more candid and less cautious behind the closed doors of a meeting room, which may be exactly what hackers are hoping to exploit as high-definition video conferencing and telepresence gains traction.
Our recent story on video conferencing security threats offers a broad overview about what vulnerabilities enterprises have to watch out for, which led Jean-Pierre Kellermann, a product line manager at Alcatel-Lucent, to chime in with some technical tips for video conferencing and telepresence pros.
Check out some of his video conferencing security suggestions (reproduced with permission and edited for clarity) after the jump…
---
August 11, 2010 10:51 AM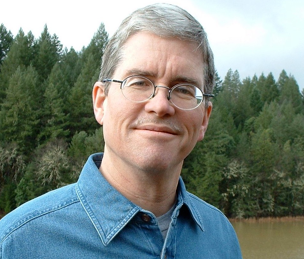 In response to last week's story about some industry changes and deciding between a single-vendor vs. multi-vendor UC strategy, Polycom CTO and co-founder Jeff Rodman (pictured left) dropped me a line with some reflections on the subject and where it fits into the push for more interoperability among UC vendors.
In addition to his perch at Polycom, Jeff is also secretary and co-founder of the Unified Communications Interoperability Forum (UCIF), an industry group for UC vendors dedicated to promoting better interoperability among their products. The UCIF went public in May with 17 members but has steadily grown to about 25, most recently announcing today the addition of Glowpoint, a telepresence and video conferencing managed services provider.
Jeff was gracious enough to allow me to post his comments on the blog. He's also blogged some more about it here and also recently shared some great insight into the industry (and his musical talents) in this Q&A with independent UC consultant Dave Michels.
Polycom has been been a strong proponent of open standards and multi-vendor compatibility for a very long time (dating back to our founders' roots in PictureTel, 1984, when we were instrumental in creating the first open standards for modern videoconferencing). Earlier this year, we recognized a growing issue with the expansion of UC, and with other industry leaders we initiated a collaboration to create UCIF, the Unified Communications Interoperability Forum (www.ucif.org), to ensure that UC will work smoothly across vendors, platforms, networks, and tooltypes.

At this point, UCIF has passed a quarter-hundred members including Microsoft, Logitech/Lifesize, HP, Vidyo, Siemens and Juniper, and is focused on ensuring that UC tools work together. It's a different strategy than creating new standards, there are plenty of those. What's needed is consensus on how to use those standards, and a certification program so that buyers can be confident these things will work together without ripping out their existing investments, while vendors are confident that they don't need to re-test every new release against every UC tool, release, and sibling.

One of the root issues with single-vendor approaches is that at the end of the day (or at the beginning of it?), there's no single vendor that has all the answers. Every user has different needs; they need different combinations of tools, and they use these tools in different ways. There's not a UC vendor out there who has every possible UC tool and lets it be used in every possible way – it sounds kind of silly to even propose this, yet that's exactly what a single-vendor strategy is trying to achieve. I think Microsoft's participation in UCIF really underscores this – with their extraordinary breadth and penetration, if even Microsoft thinks that UC interoperability with other vendors is crucial, then the chances that more market-specialized companies can successfully run a single-vendor play are negligible. Interop is really crucial for everyone, the big and the less big.

That continues to be Polycom's view. We don't try to have full UC suites, we just have the best tools for live human interaction at a distance. It's by facilitating the incorporation of Polycom's transparent communication into all kinds of UC solutions that we bring the best value to users, and the most positive impact on the industry. We pride ourselves in interoperability within the industry, including with our competitors, and are proud to continue our work in UC interoperability through our leadership in UCIF (in which, in full disclosure, I sit on the Board).
---
July 15, 2010 10:49 AM
A little skepticism is healthy, if not necessary to cut through all the marketing mush in the UC and collaboration markets.
The lukewarm reception I got from some users for this week's story on the tablet computer's role in a mobile UC strategy suggests that enterprises don't want just another gadget. Mobility management issues aside, it's got to do something existing devices don't (or do it better). Apple and Cisco are marketing their tablets, the iPad and the Cius, as a perfect intermediary between smartphone and notebook.
Ironically, it seems like this is the main point of contention for some IT pros — the screen is too small, the device is too big, it tries to do too much, it doesn't do enough. Whatever happened to the happy medium?
But not everyone is disenchanted. Telecommunications equipment vendor Tellabs has gone public with its iPad crush, and after talking to them for a little bit, it's easy to see why. They've incorporated it into business processes (time to dust our old friend "communications-enabled business processes" off the shelf).
Tellabs is testing about 20 iPads before what CIO Jean Holley expects will be a widespread deployment across an array of business units — supply chain management, IT, corporate communications, and where ever else it proves useful. Their focus now is using it with the supply chain unit to process orders faster for Tellabs' customers.
"[The use case] has got to really matter. It can't just be a nice-to-have app. It's got to have significance — where it's going to matter to our customer base or something productivity-wise," Holley told me. "We're not looking to just deploy a cool tool [because it's] neat. We're really looking for it have a real business benefit, so that's one of the criteria pieces that we're looking for [in mobile apps]. If it can touch our customers, that's No. 1. If it can touch across [Tellabs] and make us more productive, that's No. 2."
Check out this video they did putting an SAP transaction on an iPad app up against using the application on a laptop (the video is only about two minutes — and pretty entertaining). The user on the iPad completes the transaction almost three times faster (30 seconds vs. one minute and 22 seconds) than the user on the laptop.  You can hear the laptop user grumble about SAP being slow, though the referee is quick to point out that the iPad user was using the same system.
For the sake of objectivity, I asked Holley whether this is going to be a realistic expectation for users who don't have prior experience using an iPad. Obviously this guy, who turns out to be an app developer in Tellabs' IT organization, had plenty. The laptop user is more of a typical end user; he works in supply chain management, she said.
"We could flip [the users in] that video around and that iPad will absolutely still be faster," she said. "We love this iPad because it's easy to use that form-factor, it's got a big screen, easy keyboard, it displays and navigates very easily…. It's just a very easy-to-use device."
This is all just ducky for operations, but does Tellabs see the iPad as part of its UC strategy? Absolutely, Holley said. Eventually, they plan to start using it for mobile video conferencing. Now, aside from the SAP app, they are only testing e-mail and Web browsing.
"Part of our unified communications strategy is mobility, so this makes our unified communications mobile," she said. "We intend to put many more apps that can run on that device."
---
June 30, 2010 10:17 AM
This blog comes in from SearchUC's editorial director, Sue Fogarty, who has been immersed in all things Cisco at this Cisco Live conference this week in Las Vegas. Be sure to check out her video with Cisco CTO Padmasree Warrior (after the jump) about the new Cisco Cius and her views on why video is so integral to the future of communications …
John Chambers surprised the crowd at Cisco Live today by introducing the Cius ("see-us"), a tablet device poised to take on the iPad and give gadget-enamored business users a reason to be giddy. Looking at first blush like a large IP desk phone, the Cius' screen detaches to provide users with personal HD TelePresence, unified communications and virtual desktop functionality on the go.
Touted as a "mobile platform for collaboration," the device hinges on growth of video usage in the enterprise, which Cisco has been espousing for the past few years. "Video is the voice of the future," declared Chambers as he announced the Cius, predicting that video will transform business supply chains. The new device was built not only to support real-time video collaboration and streaming; it also has an integrated video camera and still camera for content creation and sharing. (See video below the jump…)
---
May 26, 2010 6:57 PM
Last week's story about unified communications integration focused a lot on IBM's Lotus software as an example of a vendor enabling the practice — specifically that Lotus' open APIs allow enterprises or third-party developers to fold other UC apps into the Lotus interface (or vice versa).
But with just as many (or more) enterprises being loyal Exchange users, it begged the question: Where does Microsoft stand here?
Deadlines being deadlines, unfortunately the software giant's PR team wasn't able to get us an interview with a Microsoft executive within our time frame, and the unsigned corporate statement came too close to press time to squeeze in.
Rather than leave everyone in the lurch, I thought I'd share the statement here:
"From an enterprise perspective, interoperability is critical in unified communications, as most customers have a heterogeneous environment and need to make systems work from various vendors of different platforms. Microsoft is committed to supporting interoperability by adopting widely accepted industry standards, such as SIP/SIMPLE, and using concepts like federation consistently across our entire platform. We publish our interfaces and platform APIs to the public enabling third parties to extend the capabilities of our solution.
Microsoft's advantage is an integrated client experience that supports presence, instant messaging, voice and video, as well as application sharing, collaboration and conferencing. This integrated experience is delivered via products like Office 2010, SharePoint 2010, Exchange 2010, etc., but can also through our APIs be integrated in third-party software through the extensible platform APIs of Communications Server. Using automation APIs of Communicator, click-to-communicate is easy to integrate in many applications. This extensible platform has been built with the goal to achieve business productivity at its best for our customers.
From a user perspective, we definitely see a trend of business users attempting to bring together separate pieces of data and applications into a "single pane of glass" for productivity reasons. We see these typically as non-technical business users wanting to concentrate their productivity experience within Office and within SharePoint because that is where they spend the majority of their time, bringing together data from other systems. In other scenarios, the "single pane of glass" concept is often an attempt to redefine the user experience, which may be incongruent and disconnected as a byproduct of multiple vendor clients within the environment.
For individuals who want their communication and collaboration experience to be seamless but do not have the developer skills required, SharePoint provides a set of capabilities related to "do-it-yourself mashups" that we collectively refer to as "SharePoint Composites." And, if a business user has some technical inclination or is a developer, then they can definitely use power tools or development tools as well to create solutions that incorporate presence, communication, messaging, as well as data from other applications. You can learn more from that here.
---