Jul 29 2018 11:06AM GMT

Profile: Justin Rohrman
Tags:
My family and I moved into a new house about a month ago. Buying houses, selling houses, and moving are all terrible. I don't recommend it. Especially 4 months after having a new child. About a week after we were moved in, sales people started coming by. This is whatever you would call the in-person version of a cold call. No warning, just a random person showing up on my doorstep, usually around dinner time, to hock their wares. They were selling security systems in this case.
Each salesperson used an identical tactic and it reminded me of everything I dislike about sales people, and filled me with a touch of self-loathing for having to sell.
In my mind, there are two really big components to making a sale. Maybe only one. The optional one is that you need to want what the person is selling. The mandatory component of sales is that you have to like the sales person to some degree. This is the one I see get abused frequently by people that read one sales book or take one course on sales.
The last person that showed up to my place was a lady and a man that she was training. They came around 6pm when I was trying to feed my toddler. They gave the sales pitch from the porch, and I told them that I wasn't ready to make a purchase decision today. They asked if they could come in to give a 5 minute demo, and I agreed but reminded them that I wasn't making a purchase today. Twenty minutes later I got them out the door. The lady, a sales manager had a pattern of pitch, something to relate to me (like talking about her kids), getting a 'no' from me, and then offering a price reduction.
So, that was a really obnoxious way to spend a dinner time.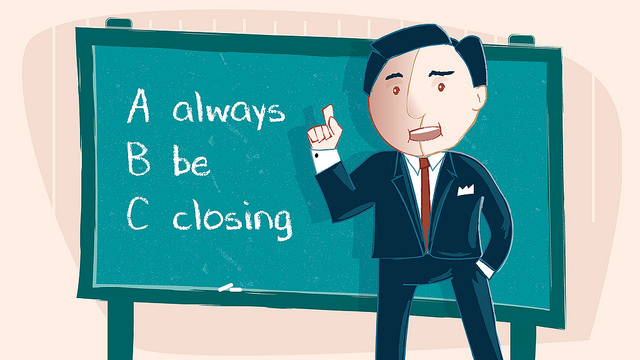 I have a rule when I do sales. Absolutely no cold-calls. Luke-warm calls are OK, and there is a big difference. Luke warm calls are no pressure mentions to people I either know or am acquainted with. One way we (Excelon) do this is by looking at connections on LinkedIn for people we have talked with over email before or ideally met a few times, probably at conferences. We take a look at their role and make sure they are in a place to do something with the services we offer. This isn't exactly targeting people with access to budget, it's more avoiding putting non-decision makers in a position to have to ask up the chain for something. After this, I take a look at their needs and build context.
When we have a conversation, it is genuine. I start from the premise that they are a person, not a mark. The cold callers that came to my house looked around, saw kids and pretty much said "hey I have kids, too. Now what form of payment would you like to use"?
Building that relationship takes time. Maybe hours or maybe months or maybe it never turns into anything. But, you have to put time into it. Showing up, pressuring someone into a sale, taking an hour of time, and then leaving is just not going to cut it.