Jan 24 2018 2:35PM GMT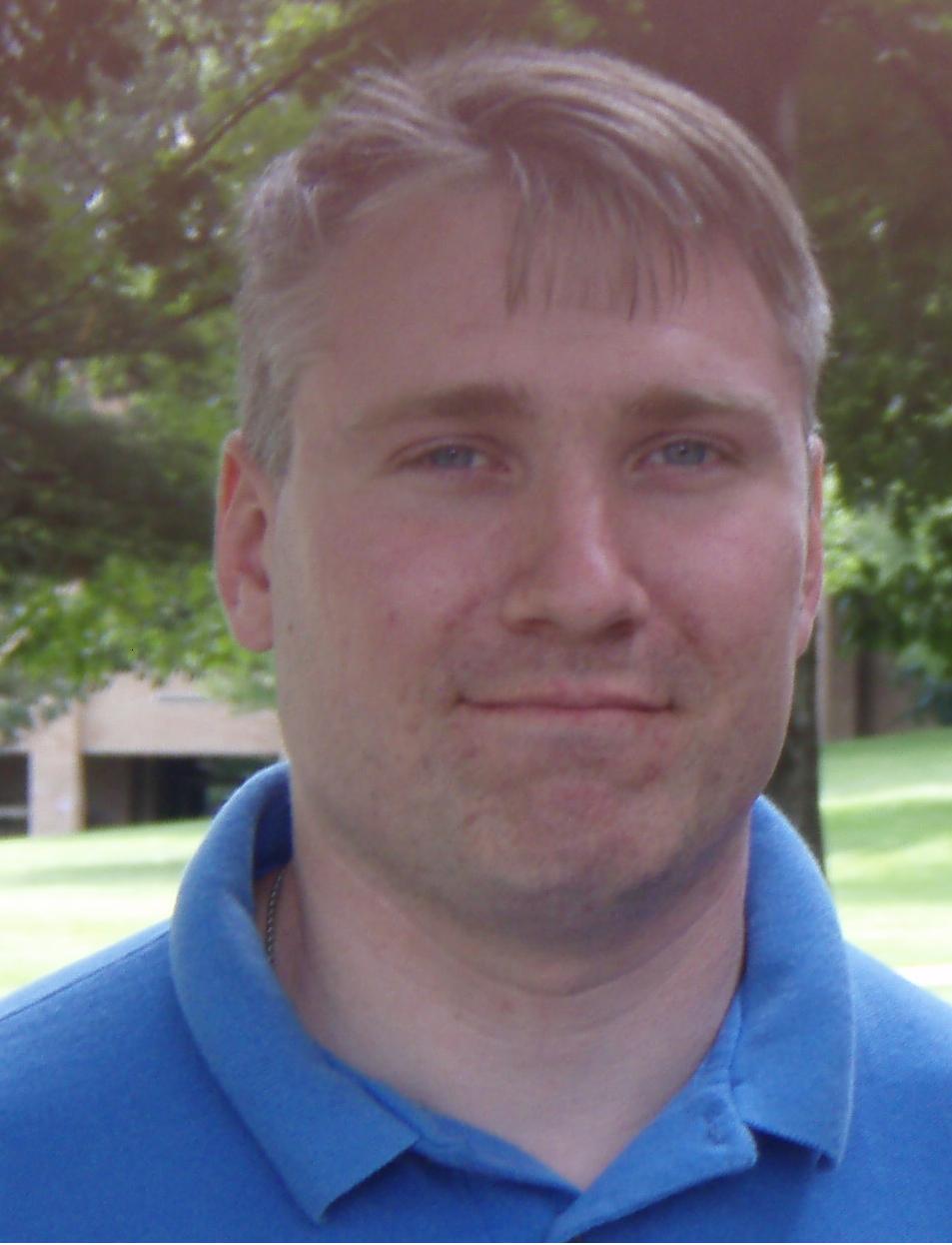 Profile: Matt Heusser
Tags: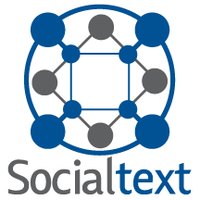 Does anyone else remember back when the web was mostly static brochures, bad eCommerce sites, and hand-curated "search" engines?
That year was 1999, when Darcy Dinucci defined the term "Web 2.0" to mean sites where the user brings the value. Flickr, Etsy, Youtube and Facebook are all web 2.0 companies. Without customers uploading, adding, and sharing, these sites are just empty shells.
Tim O'Reilly's List of Web 2.0 concepts (below) includes the wiki, the editable web page. Today there is a wiki plug-in for all the major information sharing tools, but in 2002, there was only one company offering a commercial tool: Socialtext.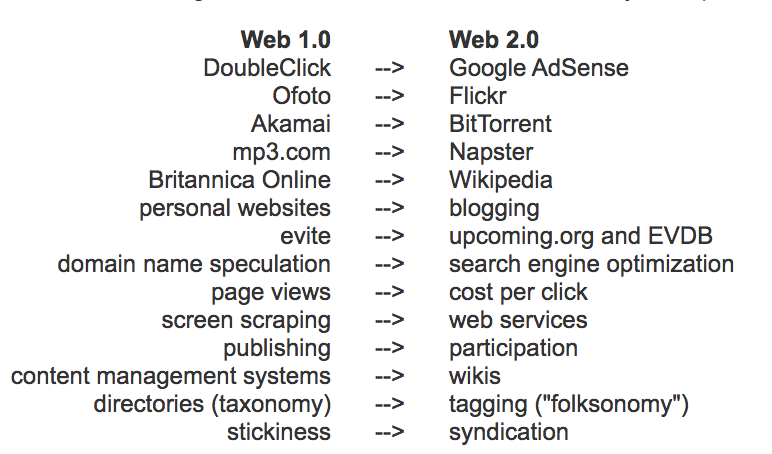 I worked at Socialtext for three years, and met some of the brightest minds in the industry. Here's the story, a little of the why, and how to build something like that in your organization.
Step One: Have a Mission
Like many Silicon Valley startups, Socialtext was founded by a small group of misfits and dreamers willing to live on Ramen Noddles for a year while they brought a product to life. The product itself had a purpose; it enabled people to collaborate, to build something greater than any individual contribution, on the web.
That work could be done from anywhere. In fact, it enabled remote workers. So, since the company did not have a single oil well or coal mine that all employees needed to work from, the engineering staff decided to be physically remote. Valuing face-to-face communication, the company vowed to fly the team in three or four times a year for a business meeting and an open space engineering meeting.
Step Two: Hire From a Community
Most of the programmers at Socialtext came from the Open Source Community. Ingy Dot Net (yes his real name), an early hire, had created an open source wiki, called "Kwiki", short for "A quick wiki that's not too tricky" and given it away on CPAN, the Comprehensive Perl Archive Network. CPAN was the sort of gitHub of its day; most new hires had open source contributions they could point to as part of the interview process. As perl waned in popularity, Socialtext became a haven for perl hackers. Audrey Tang, who wrote a perl6 interpreter in Haskell, was one of our core hires; she left to become a digital minister without portfolio for the nation of Taiwan.
Open source wasn't the only place the company pulled from. Other hires were interested in using technology to communicate or collaborate — to create new ways of working. Ken Pier, the QA Manager, had written a paper on readable/writable web pages while at XEROX PARC in 2003. Ross Mayfield, one of the co-founders, delivered a lecture on the use of twitter by activists in communist countries — when people stopped tweeting for an extended period, it was a signal they were detained.
We called people who thought this way "wiki people", and we recruited them.
Step Three: Innovate
When Tim O'Reilly ran a invite-only "Friends of O'Reilly" (foo) camp, the leaders at Socialtext created and hosted the first barCamp, a free, anyone-can-attend, open space event in 2005. To aid in recruiting and build a partner network (and just to be good citizens), the company created a Coworking Space about the same time. This gave visiting employees a place to work, along with local hackers, who might just turn into new hires.
Then there was SocialCalc, the web-based spreadsheet the company created before Google Sheets was a product. SocialCalc was created by Dan Bricklin, the inventor of the spreadsheet.
According to legend, when Dan was approached, he said he had no interest in moving. "No problem", came the reply "The entire engineering staff works from home!"
That turns out to be exactly how I was recruited, back in 2008.
The Socialtext Legacy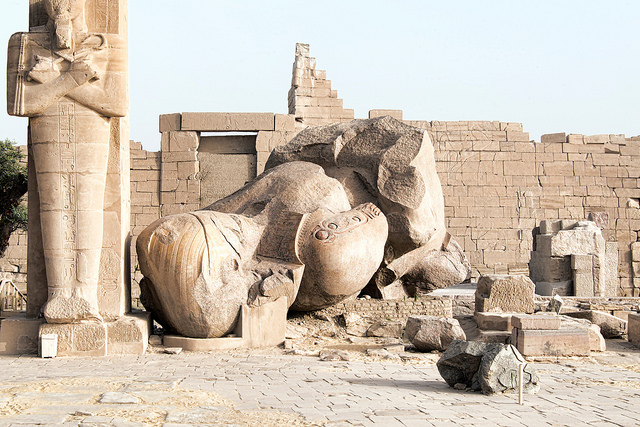 One of the neatest things about Socialtext was our use of a wiki to test itself.  That feature was innovative enough to warrant a chapter in O'Reilly's book Beautiful Testing as a case study of a state of the art testing tool. Luke Closs, who lives in Vancouver Canada but I knew better than my next-door-neighbor, founded Recollect.net while at Socialtext and now it is his full-time concern. Ward Cunningham, the creator of the wiki, served on the Socialtext Board of Advisors while Jimmy Wales, the founder of Wikipedia, served on its board of directors. My friend and podcast host Michael Larsen, joined Socialtext a year after I left, remains with the company today.
In Percy Blythe Shelly's poem Ozymandias, the great king left a note that said "Look on my works, Ye Mighty, and Despair!" and not much else. The winds of time had wiped away everything else.
Ross Mayfield, Pete Kaminsky, and Adina Levin knew that when they founded Socialtext, all that might remain would be a few search results archived to the wayback machine.
They took a risk and founded the company anyway, changing dozens of lives, including mine.
When you try to do something great, you might fail.
Try anyway.