Aug 19 2015 9:52AM GMT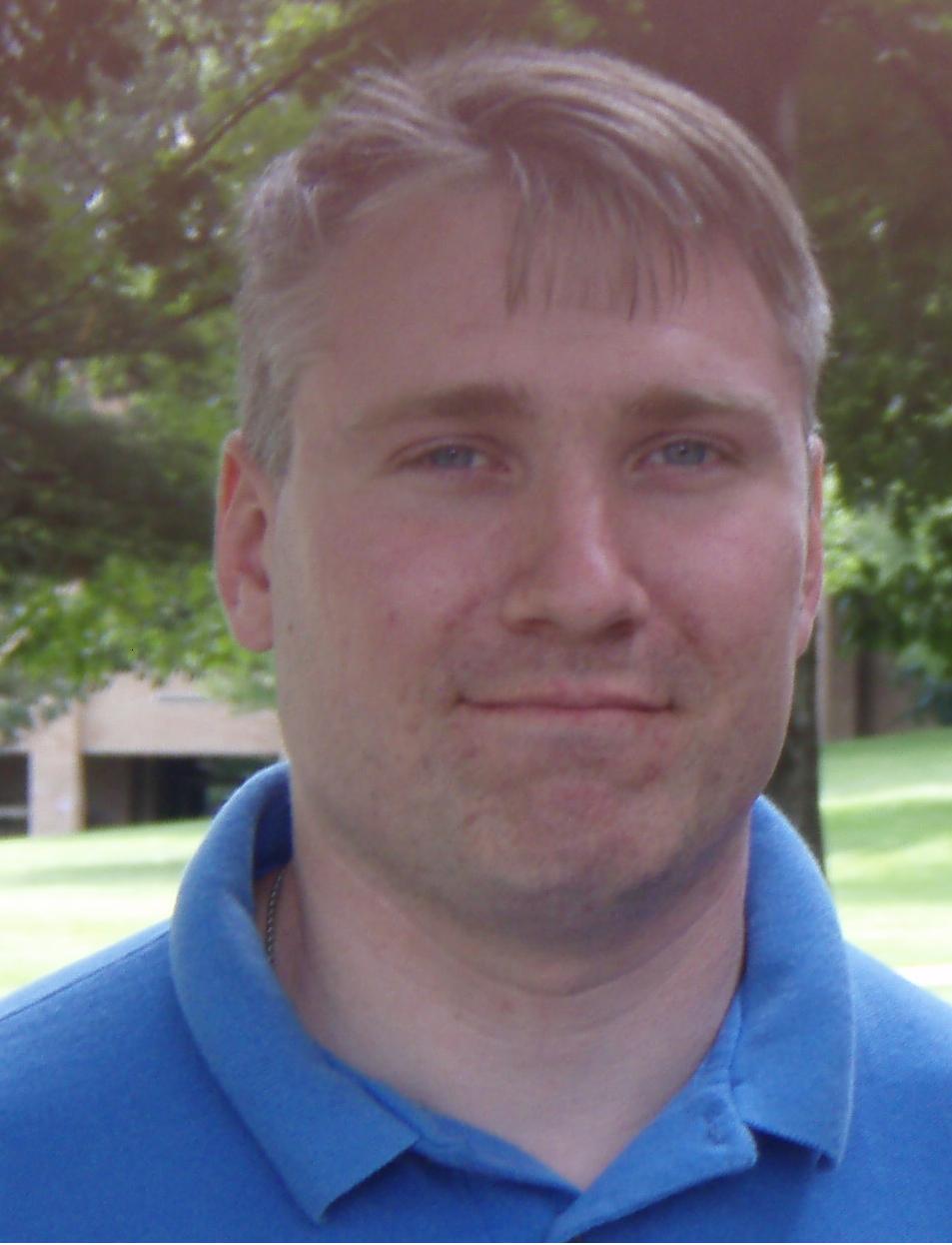 Profile: Matt Heusser
Tags: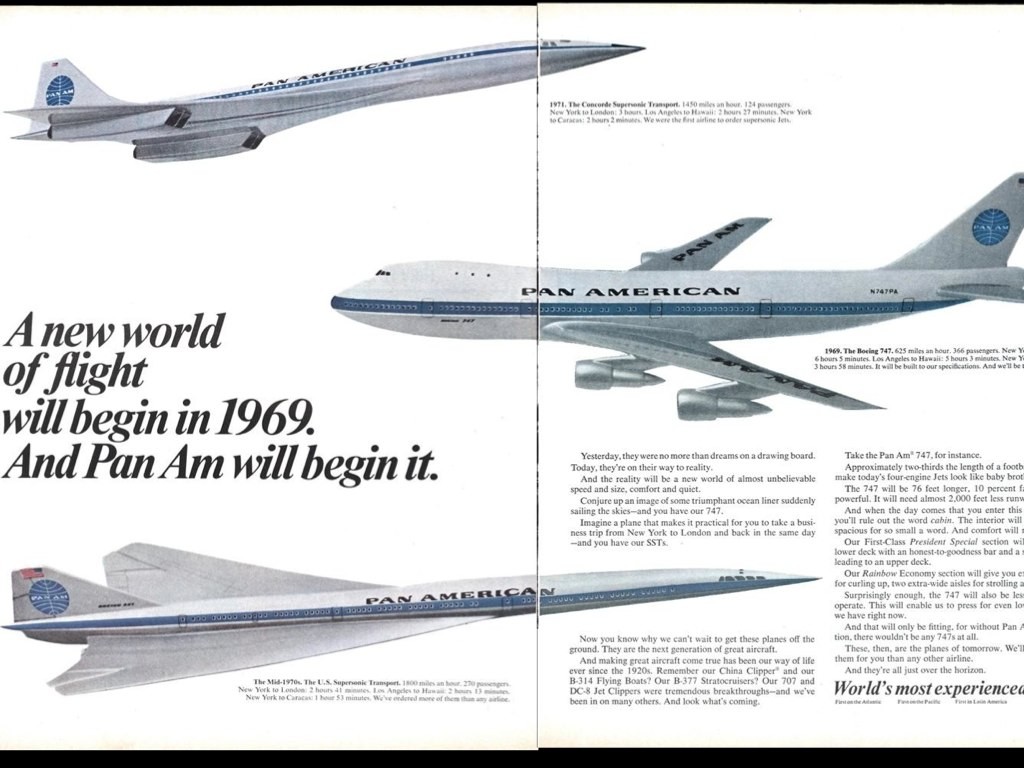 In 1969, the lead engineers at Boeing were busy on the future, designing the 2707. They left competing for today to a separate team, what Maciej Ceglowski called the "B-Team", on a little project called the 747. The 747 inspired everything that came after it, while the 2707 is a footnote, a prototype that never got off the ground.
That's sort of how I feel about the #FutureOfWork crowd.
My experience with #FutureOfWork begins in Toronto, Canada, last summer, when I saw an advertisement for a (mumble company) futurist, telling us that in the future we would be able to speak computer programs into existence. Or maybe it was 'think', or, perhaps, predictive analysis would generate the program before we could ask for it. I'm not 100% sure.
Sometimes I wish the futurists, especially the #FutureOfWork crowd, would leave those of us doing the work alone to invent it ourselves.
And that's what I'd like to talk about today. Not a grand vision of how things might be, but the changes I see actually happening in the world today, and what that might mean for us.

A Sample Project
In December 2013, I got a phone call. My company, Excelon Development, partners with Telerik, a software tool vendor. When companies want to use Telerik but lack experience, they call partners for training, consulting, building the infrastructure, and sometimes to do the testing itself.
The customer was a small company based, well, everywhere. Our project manager is based in Portland; book keeping is done in New Jersey, the programmers are all over the United States. We put a consultant I've done some work with, Jared Short, on the project. Jared started working from Indiana, for three months to set up the testing infrastructure and transition it to the client for operations. After three months, we got a six-month extension for him to run testing for the client, then another.
When the client called for the third extension, the conversation turned to increasing out rates. "What's the damage?" the customer asked. I had to explain that Jared was bored; he wants to set up systems, not outsource testing. "haha!" came the reply "no serious what's it going to cost?"
I was serious. Jared didn't want to do it. He had choices. Eventually, the client and I came to an understanding; we put a proposal in to outsource testing. We brought Justin Rohrman, who actually likes to test, into the project. He is based in Nashville.
My role in this particular client is to find the opportunities, to do the paperwork, to deal with emergencies and exceptions. I do not take Jared or Justin for granted — and need to work to keep them happy. Yes, I do a lot of billable work … and if you knew all the meetings I took that go nowhere so we can keep the staff working, I suspect you would not envy me.
We are a team, getting to know each other through projects. The sane week I wrote this we went to Boston, visiting customers and a few peers. I'm writing this blog post from the plane from Boston to Detroit. I'll land in Lansing, Michigan, where I'll be picked up by a the occasional customer I left my car with, then be home in Allegan for Dinner.
A Ever-So-Slightly Different Life
During breakfast this morning, Justin in told me about his work-life – walking the thirty feet to his home office at seven, slowing things down around nine, driving two miles to the gym for a workout, then done by 4PM. For the testing work we have him nearly, but not-quite full-time. He typically gets his hours in before the end of the month, so he'll have a day or two off – and the not-quite-full-time-ness lets him take on some other projects, like writing and conferences, without hurting his personal life too much. (My family has sacrificed a great deal to allow me to live this life; I've missed birthdays and first steps. Justin's work is inspiring)
Our tiny company doesn't have an office building; we don't have a receptionist, or a separate sales role. We don't even have account or senior management roles that are too "busy" to bill. That means everyone is generating revenue, which means less overhead. That allows us to assemble a project team and bring in staff like an agency, but for about the price of a freelancer.
What was it that Alan Kay, the inventor of object-oriented computing said? "The best way to invent the future is to create it"?
Yeah.
Something like that.
The alternative is to wait for promises of tech firms – much like the promise that Pan Am was trying to sell back in the 1960's. Here's a more modern example: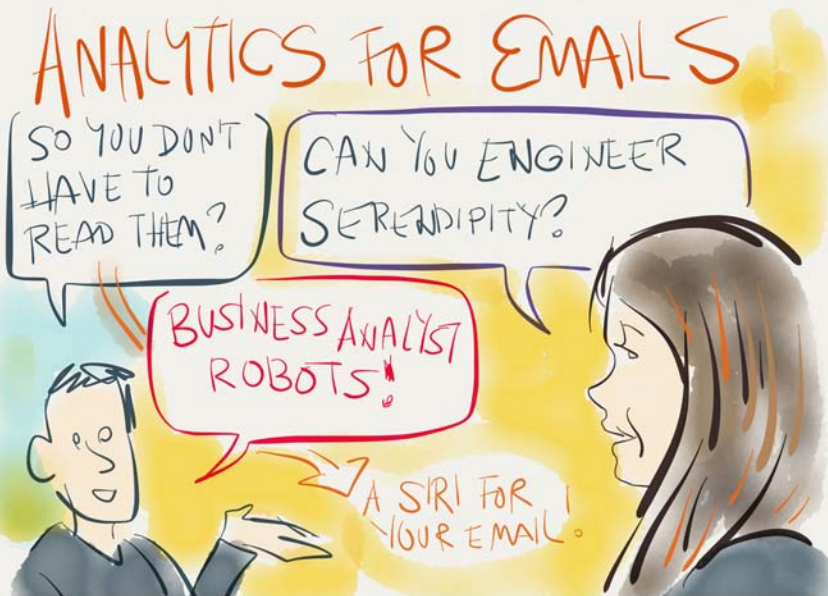 Yes, this came from an IBM e-book.
You can't swing a dead cat without hearing promises of how mining big data to predict our needs before we ask for it – and it is all just five years away. I suspect the delivery of those tools will remain five years away, for the next ten or twenty, just as they were twenty years ago. In fact, I'd dare say: I doubt the future will come from R&D labs spewing ideas to enterprise software vendors.
Again, I'm not sure, yet I suspect the future might come from a small group of thoughtful, committed citizens.
As Margaret Mead pointed out so well: It's the only thing that ever has.