Jul 6 2015 9:10AM GMT

Profile: Justin Rohrman
Tags:
I've noticed a few trends over time for companies that consider themselves to be on the leading edge. A while back it was open floor plans, there were a few companies that added novelties like table tennis or beer refrigerator,  and now we have policies that claim unlimited paid time off for employees.
On the surface, unlimited PTO seems great. Who wouldn't want to take off all the time they want? But, there is also something smelly about it that I want to explore for a minute.
A pretty normal part of negotiating a new job, or even an old one, is the number of paid days off you can get each year. For me, it feels like drudgery and even more than that, it feels like begging to get just a little more out of the deal. Once you're in though, you know what you have to work with through the year. And even though that number is probably on you permanent record somewhere in the HR file system, most reasonable managers (in software at least) are more than willing to work with you.
Need to leave early on Friday to go see your kid in a school play? No problem.
Need to be home between 10am and 8pm because your internet service is out again and that was the only available time for service? Sure.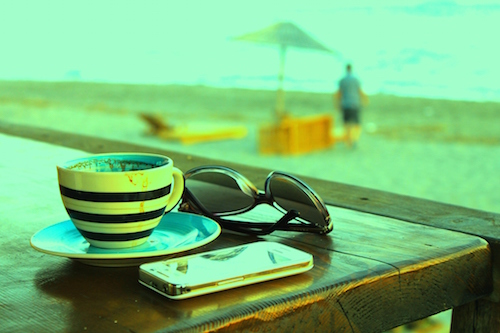 Treating people like adults means trusting them to do the right thing. It also means being upfront with them about expectations.
But, How About Unlimited?
Unlimited PTO is really a vague agreement between a person in charge and the people that work for that person.
I have heard from more than one person, that unlimited PTO means that "we don't track time off, and have no desire to"  But in practice, there is a time off calendar where each person documents when they will be out, and a whole slew of unspoken rules about when it is appropriate to take off. Those rules are built into the culture of each team, and will vary a little bit depending on where you are in the company.
The Social Contract
Let's say I want to take tomorrow off because my cat needs to go see the veterinarian. In either case, unlimited or not, I mention it to my boss or anyone that might care and just do it. No big deal.
Now, how about if I started taking 5 days off every month? Or maybe I start taking every release day off.
At this point, aside from the fact that your time off is probably documented on a team calendar somewhere, your team is noticing and your manager is probably on the verge of having a conversation that isn't very fun.
The statement that unlimited PTO companies aren't tracking that time is silly. Time is always tracked, but in companies that claim unlimited PTO it is being tracked in a very informal way. My problem with this is that the rules are tacit, they aren't written down and no one talks about what they really are until you have stepped over a line.
My guess is that most people don't end up taking too much time off and that these conversations never happen and that the rules are rarely if ever made explicit. Not because people are inherently good and because they are just so dedicated to the company and their work that they don't want to be away (which probably isn't a good thing either). People stop taking time off because they are nervous about discovering a new rule in the time off system that no one bothered to think through and explain.
Even though having to ask for days off and get it scheduled are a pain, I much prefer not having to wonder about the social consequences later. Explicit time off agreements between companies and their employees that have a little flex built in have always been the most pleasant for me.