Nov 6 2013 10:56AM GMT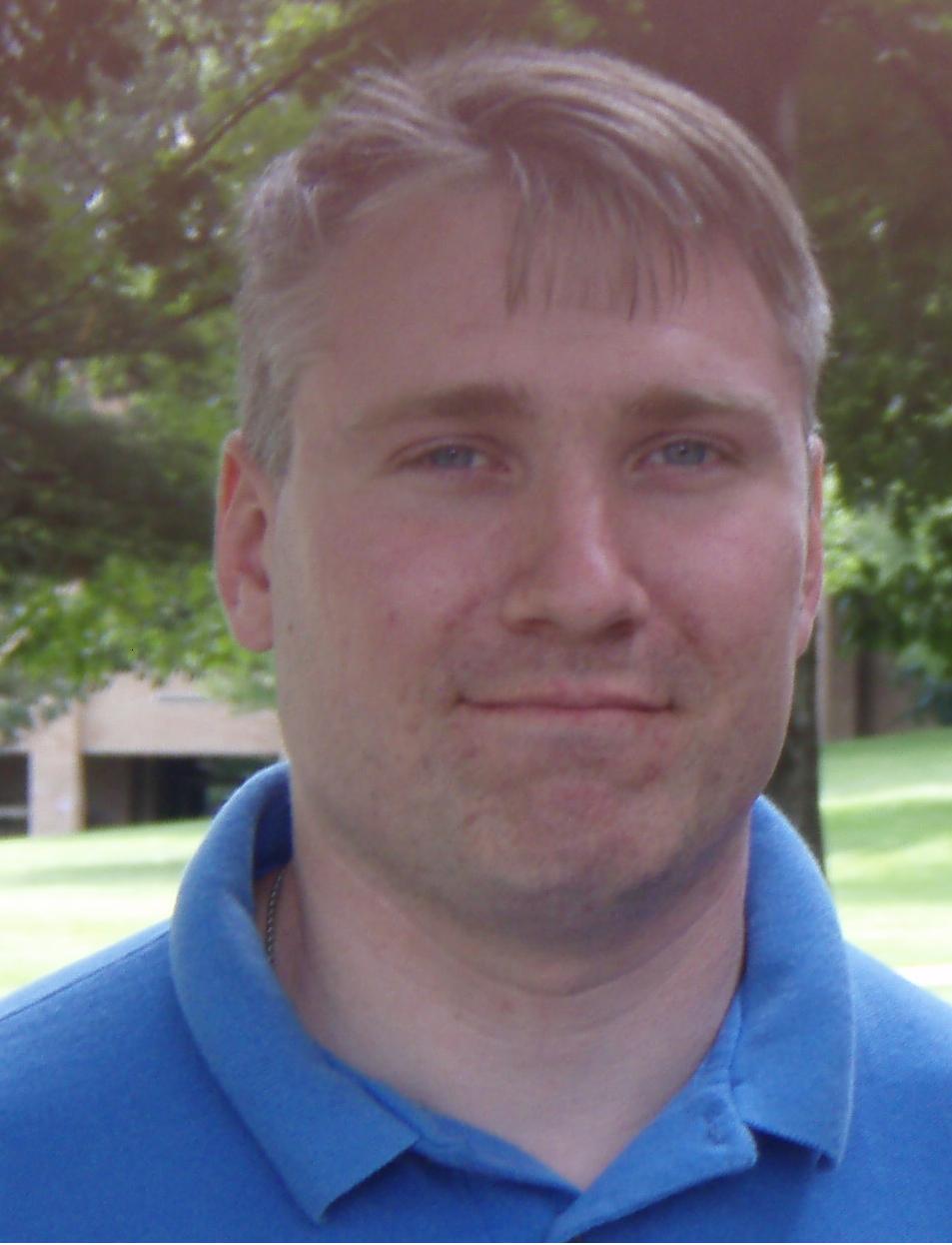 Profile: Matt Heusser
Tags: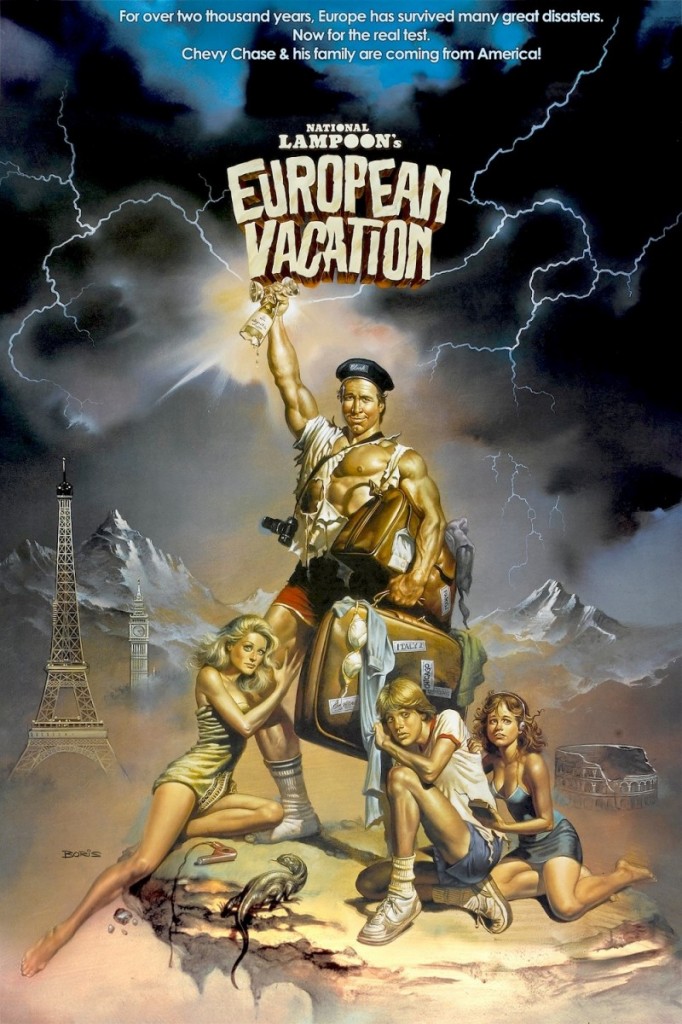 If you've ever thought about attending a conference in another country (or another continent!) you know that it's kind of a big deal.
Sure, you can look at the program online, read blogs, or even check out the occasional real-time live blog, but you may find your questions unanswered:
What's the best way to get to the hotel?
How do I ask for a menu?
Will everyone speak English?
Are there any tricks I should know? What will it be like?
Today's blog post is all about answering those questions for Agile Testing Days – but really any conference held in the Dorint Hotel in Potsdam Germany. You'll find the general travel tips may help for anyone from North America Travelling to Europe for the first time.
For Money: Traditional credit cards generally charge a 3% international transfer fee and may not even work — look for one with no international fees and a chip, not a magnetic slide. Also, some restaurants in Potsdam do not take credit cards, so it might be wise to have about 200 Euros in cash. The best deal to convert dollars to Euros is usually at a major airport's conversion store.
Your Phone: Probably won't work, at all, in Europe. Either set it to no cell coverage (to avoid massive fees) or call your phone provider before you leave to price international plans — AT&T wants $50 a month to lower international rates from $1.50 per minute to $1.00. My advice: Get a skype plan to call out and use the hotel WiFi for your smart phone.
Getting There: You'll want to fly into a Berlin Airport; taxi fare will be around 50 Euro. You could save a good bit by taking a train to a bus to a short walk to a … but if you can do that, you are braver than I.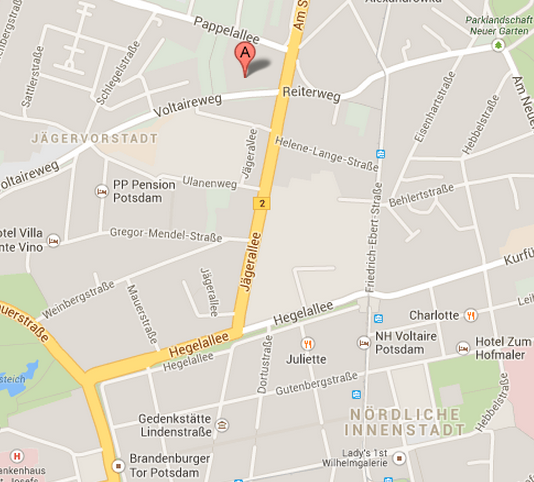 Getting Around:  In the map at left, 'A' is the Dorint Hotel Potsdam. All you need to know is two roads!
When you walk out of the hotel and go straight, the first real road you run into is Jagerallee. It is the big yellow bar on the map. Turn right and walk down the road until you come upon what might be a sort of 'city square' – there is a walking path. If you'd like to eat, cross the square and look on the left for Michelangelo's, the southern italian restuarant. They have amazing meals, but you'll have to wait for them to served. Southern Italian style is … slower than most North Americans are used to.
Really.
Be prepared to wait.
If you want more choices, turn left, and walk down Hegelalee until you see the big gate.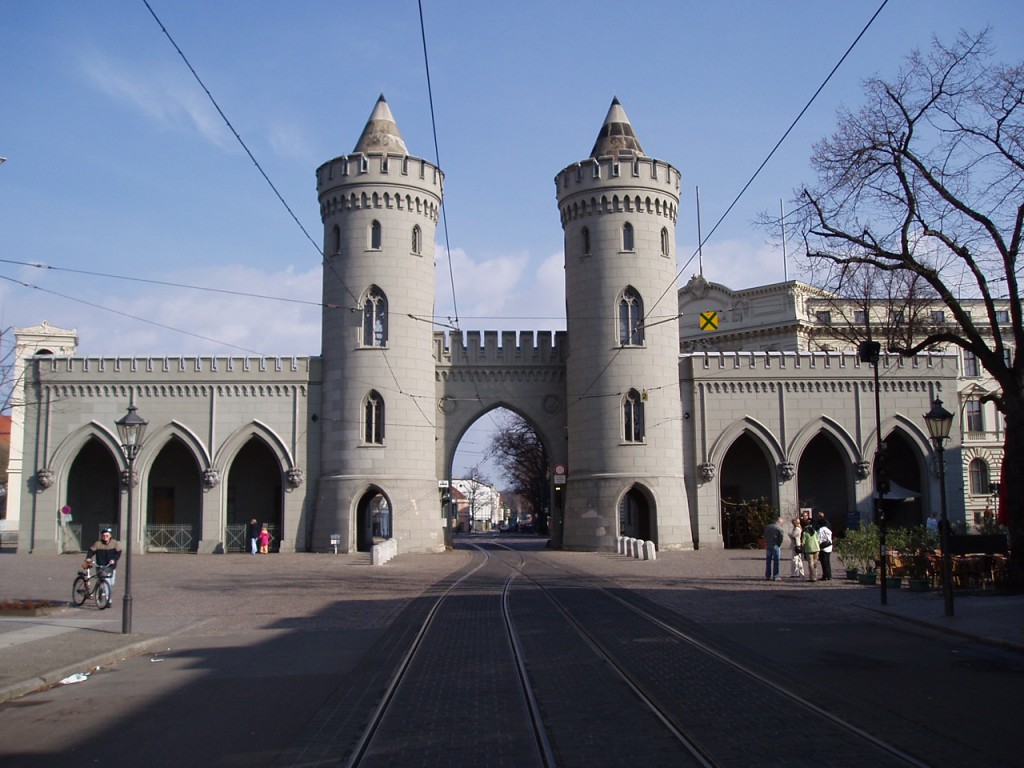 You'll be coming at it from the side, but really, it is a big gate, you can't miss it.
This area is full of restaurants. Petite Pauline is in the gate and serves authentic French food, with menus in French and German. If you came to Germany and want something German, check out Bayrisches Wirtshaus, perhaps 100 feet away. (You can ask for the English menu and they won't even look at you funny.)
The German word for "Menu", by the way, is "Menü", with a emphasis on the "ü", so it sounds a bit like "Men-eww." The German word for "please" is "bitte." The wait staff are paid a living wage, so there's no need to tip beyond "rounding up"; just give roughly the right amount and don't ask for change back.
Talking To People: Most Germans take english in high school, and the folks who travel for business and hotel staff will all speak it well. (The entire conference primary language is English.) When you are out and about, though, things may be a little different; the default language will be German.
If you say "Guten Morgen", people will assume you speak German. Better to say "hello", and if they look confused, politely ask "Do you speak English?" At the end of the conversation, I say "Danke", to indicate that I at least recognize I am a guest and am making a small attempt to learn a little. It might work for you too.
AirFare Tips: Sign up for the Delta Rewards Credit Card; you'll get $300 in bonus miles and your first bag checked free. Delta also has electric outlets on its international 777 fleet, so you can charge as you go. Given that my flight was 9 hours, it might be worth looking into.
Power: If you are travelling from another continent then you'll need to pick up a power converter. Traditional converters are a bit heavy; Apple makes a great kit but it will only convert your Macbook – not other devices.
A Hotel Tip: European hotels tie the lights to your keycard. Again: when you get to your room, you must insert your card into a special slot in the hallway to get the lights on. The Dorint is a bit like that, but they'll give you thirty seconds for free. That is just enough time to forget and get into the bathroom, then have the lights come off just as things get embarrassing.
Happens to me every year.
Don't let it happen to you.
And that's about it, at least for this post.
Sounds Cool, But My Boss Won't Cover The Travel
Be a speaker! The conference company, Diaz & Hiltershied,  provides regular travel help for track speakers, and additional compensation to people outside the continent. Not only is Agile Testing Days in the Dorint Potsdam, but so are their other conferences – Mobile App Europe and Agile Dev Practices.
So now you've got to the airport, walked around, learned a tiny bit of the language, and know what to pack … but we haven't even talked about the conference!
I may need to do that next time.