Apr 25 2016 11:32AM GMT

Profile: Justin Rohrman
Tags:
I consistently hear from testers, almost regardless of where they work, that they feel like second-class citizens at work. Testers get paid much less than developers, when they do a good job it adds friction to the delivery process and makes things slower, and then there is the snark. Developers certainly have plenty of snark to go around, but they get a pass because they are building something.
In the late 60s to the early 70s the consulting company, McKinsey, were on a consulting assignment to the government of Tanzania. Then President, Julius Neyerere, noted that the lowest paid McKinsey associate was earning more than the highest paid Tanzanian government Minister. He then noted that "if you offer peanuts, you get monkeys". McKinsey won that deal.
I think there is something there, and also a system of forces that make software testers a lower class of employee at most companies. Here is my story.
I had been working for a finance company for a few years and was quickly rising through the organizational chart. At some point I started getting invites to meetings with people that were either directors or had a VP at the beginning of their title. I was on good behavior for a while, but young me (and current me, to be honest) isn't very fond of authority related to titles.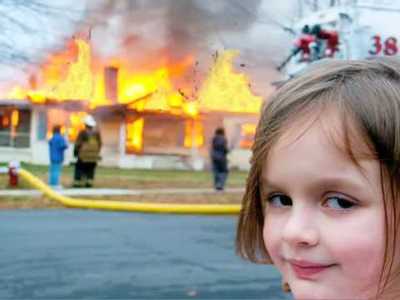 We were running late on a major release and were having a planning meeting around what to do. Two people in that room that later went on to become CEO of the company and VP of development over the whole company, stated a plan that didn't make sense and I refuted them both. Regardless of whether what I said was right (I was) or not, they had no appreciation for it. That wasn't the strategy table, the decisions were already made, and I wasn't invited again for about a year. Boom, I got social class demotion on the spot that paired nicely with the virtual guarantee that no one was going to be doing me any favors when annual review and raise time came around. There was an invisible velvet curtain that someone has to hold back for me to get to the place decisions are made, and not knowing that cost me entrance.
In my experience, most testers are second-class citizens – not just treated like them but really are – because they don't know what a business wants and if they do they don't know how to tell that story. Day after day, I tried to do the best work I could and deliver accurate information, but did so at the cost of making anyone with power angry. Here is a secret, the business doesn't need us to drop smart bombs during meetings.
Having years to reflect on that incident and many others like it have helped me develop a different strategy. Instead of waiting to share what I know till The Big Meeting, I find time to talk with people in a casual way before hand. This has an interesting affect of shifting the power dynamic to a partnership because at that point I'm offering something valuable. Instead of plainly stating that building an in memory data store on top of Redis is stupid, will be too expensive, and will take too long, I'd offer alternatives. And more importantly, I'd try to speak the language of business – money. People making road map decisions want to know that a problem would potentially be exposed during a sales demo next week, or will be exposed to 100 users at an already sensitive client that is thinking about not renewing. Do you want to get a raise? Do you want the development team to take you seriously? That is the target to take aim at.
Some of my colleagues in the testing community might say that taking that step isn't testing, and they might be right. Testing is a specific service designed to find information so that other people can make decisions. Anything else is design, or product management, or just plain management. Personally, I'd rather hop through those different roles and make myself more useful. Never being or feeling like a second class citizen in the development group is a nice perk, too.