---
October 10, 2016 2:02 PM
Agile
,
scorecards
,
Scrum
I came across a post on scrumalliance.org today describing an agile scorecard. The scorecard is a set of categories and criteria that a manager or lead might use to assess each person on a technical team...
October 3, 2016 7:49 AM
Agile
,
Kanban
,
Scrum
Last month, I wrote a post about what I think is wrong with Agile. Or at least one aspect of what I think is wrong with agile, there are plenty to choose from. That post was very popular, so I want to do a...
---
September 29, 2016 4:41 PM
budgets
,
Development tools
I spend a lot of time at community events every year. At every event, without fail, people want to talk about tools. The development community in particular seems to have a sever case of tool fetishism. At the testing events I participate in, people usually want to know what the best tool for X is....
---
September 20, 2016 10:35 AM
Agile
,
Kanban
,
Scrum
,
XP
It looks like agile can not stand on its own anymore. There are scaling frameworks -- SaFE, LeSS, DaD, SCARE -- that are all designed to organize small teams in a way that people detached from...
---
September 19, 2016 12:32 PM
Agile
,
Conferences
,
Scrum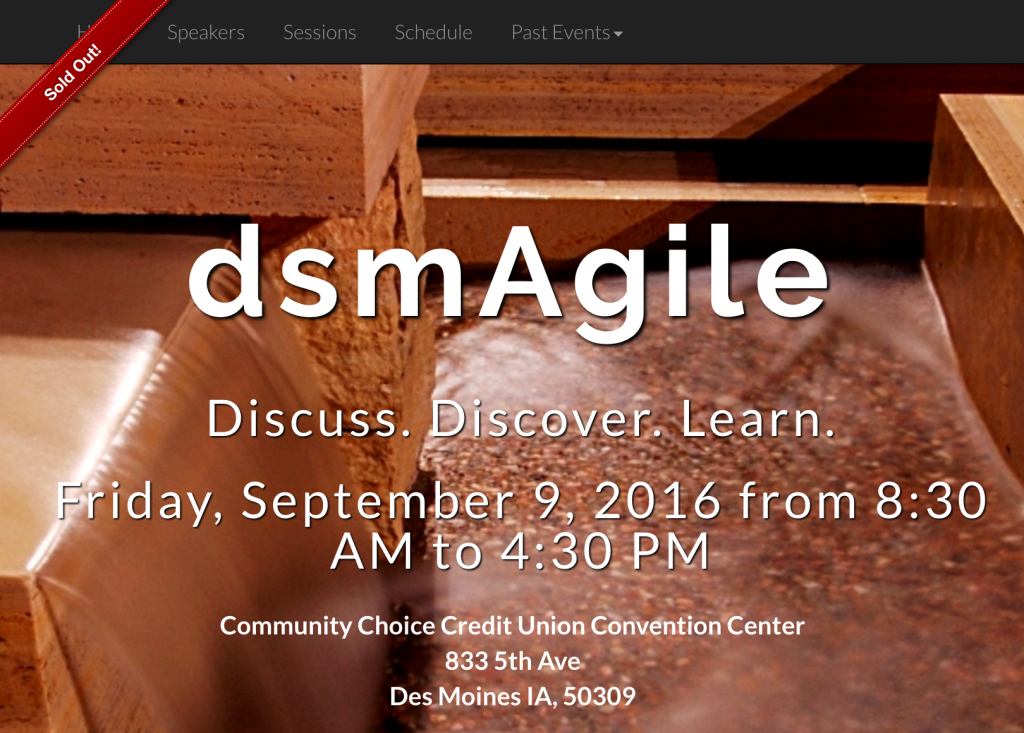 Last...
---
September 14, 2016 4:22 PM
Agile
,
Kanban
,
Scrum
I saw a retweet last week trying to make a statement about the definition of done. Jim made a good point, software is never really 'done'. After new software has shipped to production, there might be bug fixes, or new additions to a feature or refactoring to hopefully improve that future somehow....
---
---
August 24, 2016 5:26 PM
Agile
,
Conferences
I attended and spoke at the first run of Music City Agile last Wednesday. Music City Agile is a one day conference themed around, your guessed it, agile software development. A sister conference, Music City Code ran the following Thursday, Friday and...
---
July 29, 2016 4:52 PM
Kanban
,
Manufacturing
,
quality
,
Quality assurance
,
Software
,
volunteering
I've spent the last week in Atlanta, Georgia, at Agile2016, the world's largest Agile Software Conference. The conference started Monday, but there was a preconference...
---
---