---
October 3, 2016 7:49 AM
Agile
,
Kanban
,
Scrum
Last month, I wrote a post about what I think is wrong with Agile. Or at least one aspect of what I think is wrong with agile, there are plenty to choose from. That post was very popular, so I want to do a...
September 20, 2016 10:35 AM
Agile
,
Kanban
,
Scrum
,
XP
It looks like agile can not stand on its own anymore. There are scaling frameworks -- SaFE, LeSS, DaD, SCARE -- that are all designed to organize small teams in a way that people detached from...
---
September 19, 2016 12:32 PM
Agile
,
Conferences
,
Scrum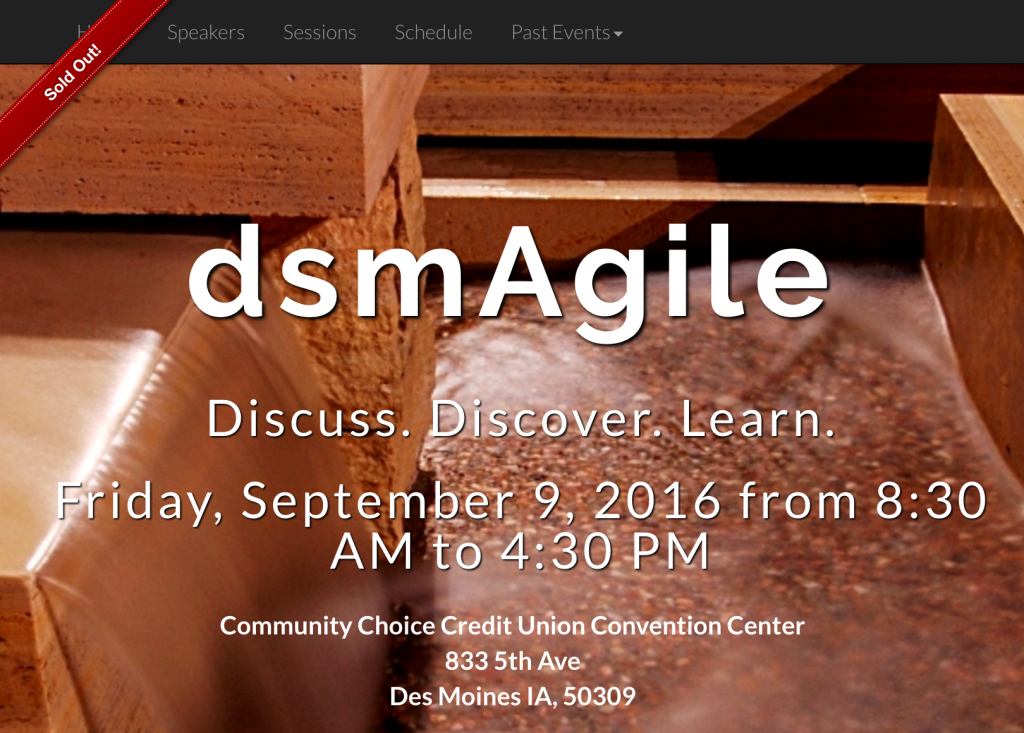 Last...
---
September 14, 2016 4:22 PM
Agile
,
Kanban
,
Scrum
I saw a retweet last week trying to make a statement about the definition of done. Jim made a good point, software is never really 'done'. After new software has shipped to production, there might be bug fixes, or new additions to a feature or refactoring to hopefully improve that future somehow....
---
---
August 24, 2016 5:26 PM
Agile
,
Conferences
I attended and spoke at the first run of Music City Agile last Wednesday. Music City Agile is a one day conference themed around, your guessed it, agile software development. A sister conference, Music City Code ran the following Thursday, Friday and...
---
July 4, 2016 8:32 AM
Agile
,
Office Setup
The software landscape has change, and somewhere along the way map designers messed things up for introverts. I mean the literal landscape. Walk in a modern, with-it, software company and take a look around. Things are not like they were 10 years ago. Modern offices are built around forced,...
---
May 3, 2016 9:38 PM
Agile
,
Lean principles
Where does innovation come from, and where has it gone? My schedule is jam packed lately. I have a nearly full time contract gig that keeps me at my desk testing software most days. After that, there is writing work to be done. That floats up and down depending on the month and what editors...
---
February 15, 2016 5:13 PM
Agile
,
manageengine
,
Management
,
specialist
---
January 25, 2016 9:47 PM
Agile
Agile has never been anything more than a set of guiding principles. That is both a blessing and a curse. Teams that are trying out something new have very little guidance on where to go without an experienced person to give guidance. Others that have been 'doing agile' for some time see deviating...
---