Nov 30 2015 12:52PM GMT

Profile: Michael Larsen
Tags:
Back in 1993, I performed my last show as a professional musician. This had been an endeavor that I had pursued, quite doggedly, for the better part of a decade. I had a number of successes and failures along the way, and I learned a lot of skills that would serve me well in my future career as a software tester.
The past few weeks have brought me full circle, in that I accepted an opportunity to perform with a band once again. One of my former band mates reached out to me and told me about a project that he was working on, and asked if I'd be interested in coming "out of retirement" to sing once again. After considering the time commitment and the logistics, as well as the technical challenges involved, I said "Sure, let's do this!"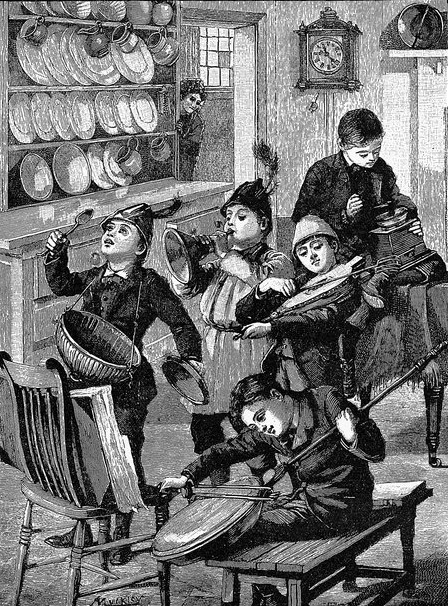 I have always believed that my time as a musician, as well as performing in a band, was critical to my success as a software tester and my ability to work in IT in general. That may sound like a strange way to come to an IT career, but in truth, the two disciplines (music and Information Technology) are surprisingly compatible. Both are creative spaces. IF you have never considered IT a creative space, think about the way that problems are often solved, and the way that solutions are derived. Very often, the logical and first planned approach doesn't work the way that you anticipated it would. Musicians are taught to improvise early on, and often a performance can go sour rapidly if they cannot think on their feet if a problem occurs.
In addition to that, most musicians are inveterate tinkerers. We cannot leave anything well enough alone. We have a habit of routing into our instruments, putting in new hardware, shaving the fretboards of our instruments or making some hack that will allow us to perform just a little bit better, only to throw those ideas out and start again when we learn something new.
Original musicians write. Most of the material they produce never sees the light of day, but often those bits float around in a spot that they can be accessed later and rearranged. The idea that a song is written on the spot, and comes out as a complete piece ready to perform, is a rarity. In fact, many musicians have a grab bag of riffs, licks, and phrases, both musical and lyrical, and items that have been sitting in their libraries for years may one day pop up in our consciousness, and at that point we realize "hey, I think I know what will work for the bridge of this song!"
Each of these aspects of the way that I worked as a musician, as well as a large number of soft skills, such as promotion, networking, direct sales and doing all we can to make the live experience or our audiences as fulfilling as possible stood many of us in great stead when we decided to shift gears and focus on other careers. Looking back at the number of band mates I have performed with over the years, it's interesting how many of them chose to go into Information Technology as their career. I think the fact that both industries rely on people who can think on their feet, can adapt and improvise, and know how to use disparate skills in a variety of ways helps make that transition possible.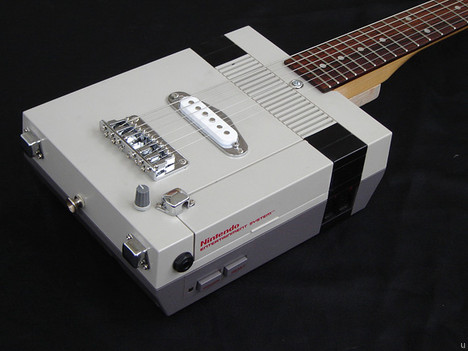 A recent Freakonomics Podcast, "Should Everybody Be In a Rock Band?", addressed this idea as well, and explained a lot of the ways that musicians, and those who performed as such, have an edge in the work world, because they have already had what amounts to the most intense work force experiences imaginable, often with volatile, free-thinking coworkers whose opinions and goals are every bit as driven as theirs are. It was this podcast, as well as the recent turn in my life to be invited back into the performing world once again, that made me reflect on what working in IT can bring to a rock band, and why IT professionals, if they have the requisite skills, might be excellent candidates to place themselves in bands. First, we are all champions at the art of creative problem solving. Whether it be networks, virtual machines, or persnickety customers, we have had to adapt and determine what make our customers happy. We have all had to work with demanding individuals and teams  to go the extra mile. We know the realities of long hours to get a product into working shape. We know how to ship. We get stuff out there, we get feedback, and we adapt based on what we learn. Perhaps most important, we have learned that we are not the superstars all by ourselves. We require others talents and energies to make us successful. We know it's not all about us. That makes us well sought out people for performing, because we have already shown that we can perform, often under pressure, sometimes under what seem to be insurmountable odds.
It's been a long time, and frankly, I'm not sure where this new opportunity will lead, but one thing is or sure. I have twenty-five years of IT experience to help remind me what's important and what matters to my customers. I believe wholeheartedly that will serve me well when it comes to performing once again.