Dec 7 2017 1:39PM GMT

Profile: Justin Rohrman
Tags:
I was at an important cusp about a month ago. One big contract was ending and I had till the end of the year to get something new lined up for 2018. Nothing was in the queue and it was stressing me out. There is low demand for non-technical testers working mostly remote and traveling to work on-site occasionally. I am somewhere in-between. I can learn an API, build page objects, and write automation code, but I'm not a full blown SDET type person that can also write tools on the fly. Currently, at least.
I talked to some people and they suggested I learn a new skill, programming in javascript or python, at night after my workday. Actually, it was phrased more like this. Hey, can't you just learn to program at night?
The idea that someone can 'just' go off at night and learn to program, or any new skill is a myth. This goes for contractors and full timers alike. Let me explain.
An average day for me looks something like this. I wake up at 5:45 and either get my 1 year old ready to go off with his Grandmother, or mainline some (a lot) caffeine and go straight to the gym. After this, I do several hours of work for my main client. Some days I'll mix in other client work, client calls, and occasional lunch or coffee meetings. The kid gets home at 3:30 or so and then we hang out until his bed time at 7. Monday through Friday looks like that, weekends are generally dedicated to family stuff.
So, there are a couple of ways I could learn a new programming language with this schedule.
I could get a code academy account and spend from 7 to 10pm Monday through Friday working on python exercises and building up a personal portfolio on github. I could ask my wife to do the child wrangling from 3:30 to 7 and focus on programming exercises basically creating an extended work day. Or, I could just quit work and do one of the many programming vocational schools that last a few months.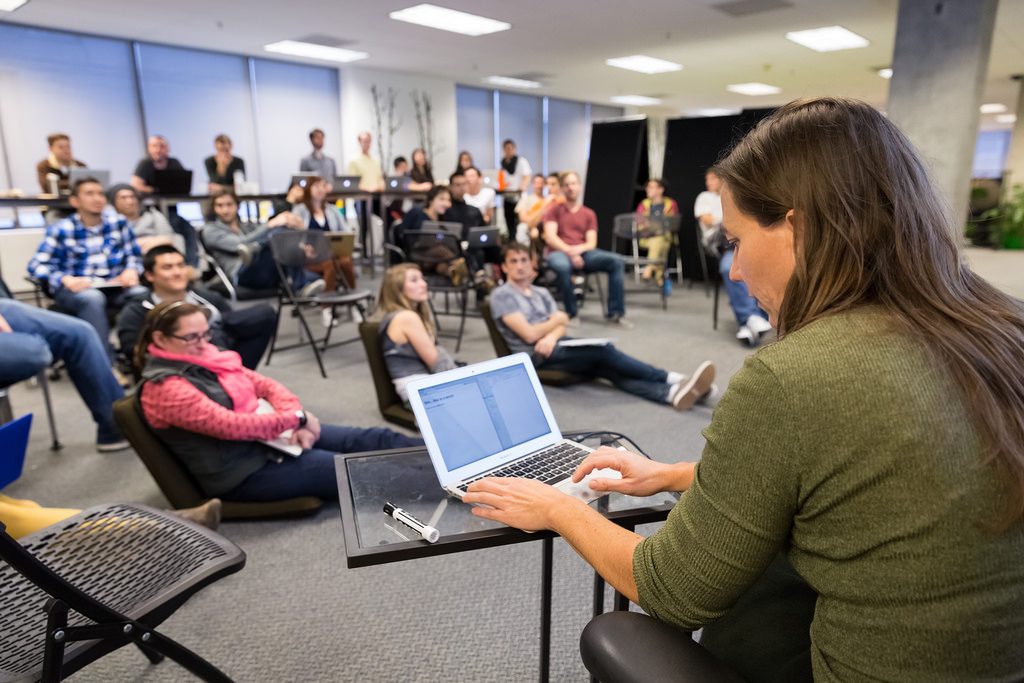 The last option is not really an option. I am not willing to sacrifice income for 6 months to learn a new skill. The other two options are inviting burnout into my life and putting productivity at risk, while simultaneously creating a rift in my family and personal life. Basically, those two could be done, but they would suck and have consequences which may or may not be worth the effort.
Here is the myth: skill development is something anyone can do at any time. You just need to make some time and have a positive mindset.
The reality is that skill development while you are currently working favors people that either don't have a family yet, or those that are willing to sacrifice time with their family. Time is limited, and as a person with a family now, the way I allocate time during my day is done with some thought. The things that fit in are there for a reason. Adding something new means that other aspects of my day are done worse, or not at all. I might be able to add something on the short term, say for a few weeks, but I probably can't sustain that effort for months. And let's be real, months or more is what it takes to learn enough about something to make any statements of skill. Especially when you are trying to make money on that ability.
I am all sorted out now as far as work goes and will get to extend my skill set on the job. Think hard about someone telling you to 'just' go and learn a new skill. Or more generally, any time someone tells you to 'just' anything. They might not be taking into consideration how difficult something is.