Feb 9 2013 5:33PM GMT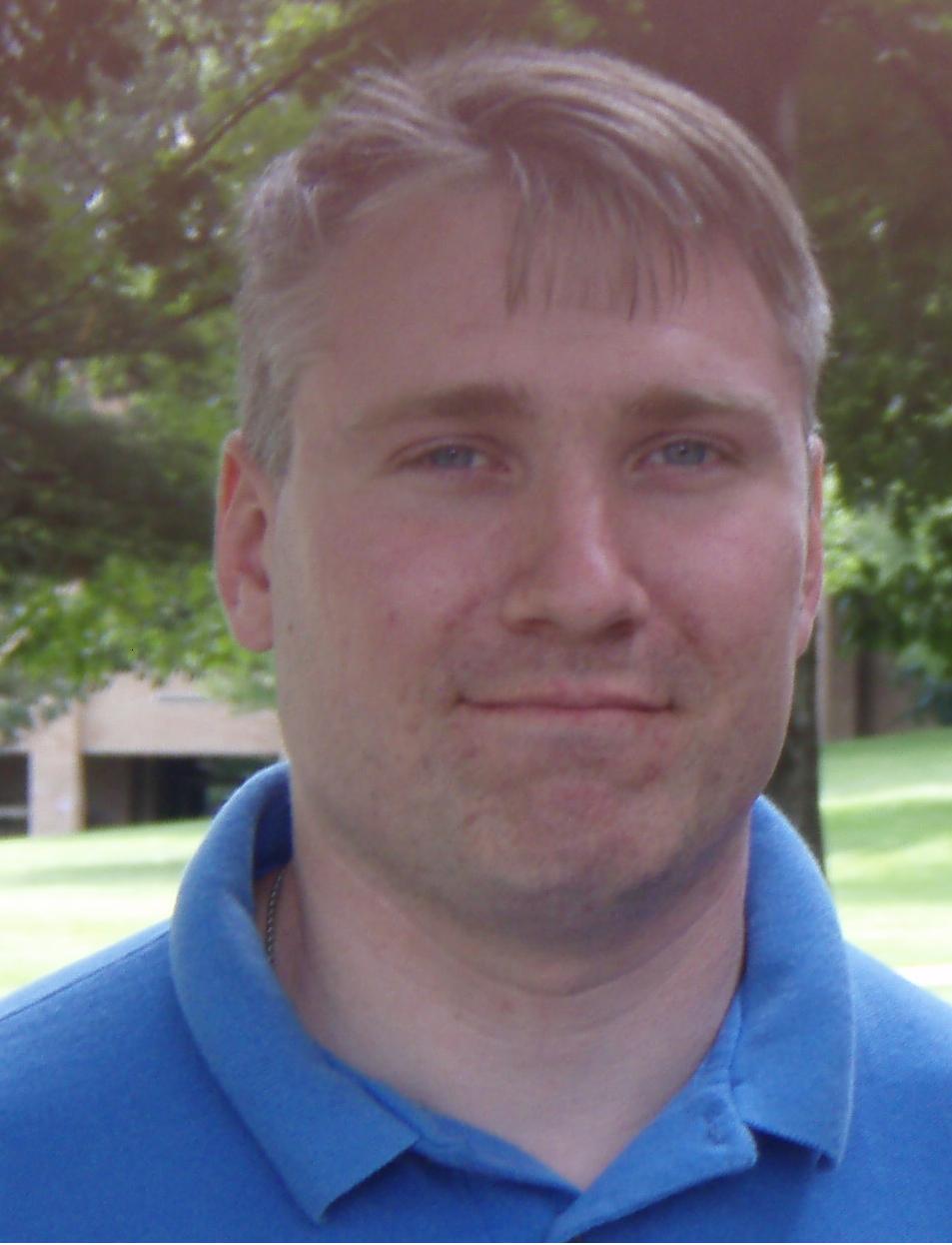 Profile: Matt Heusser
So I just got an email from Linkedin, telling me that my account is in the top 1% most viewed.
I should be happy right?
But I can't say I am.  Instead, I suspect that something is very wrong.   Allow me to explain.
The Problem
Last week I was on linkedin, looking up a former colleague, and to the right, the little "People who viewed this also viewed …" box showed names of other former coworkers.  You know the types:  The project manager who never had a project come in on time (they rarely came in at all), the architect whose participation in a project was the kiss of death, the executive who didn't even seem to follow through, but always had q great 'story' (right up until he was fired), and so on.
Out of a morbid sense of curiosity I clicked on a few of these, and read the bios, which were certainly putting their best foot forward.
Then there were the recommendations.
Oh my goodness, the recommendations.  Each of these people was "exceptional", they all had keen, accurate, clear, and deep insights into the problems at hand, could think "outside the box", they were strategic thinkers and high-level change initiators, coming from all levels of the organization, including from the person that decided to let them go.
Every single one of these folks had a pristine set of "this person walks on water" recommendations.
Just.  Like.  Me.
I truely am pleased and honored that people are either seeking me out or stumbling on to my profile.  Still, I have to wonder, when it gets time to choosing who to work with, if we all look perfect, doesn't that create a sort of "Lemon Market" where the sellers can't tell the good products from the bad?
A More Excellent Way
Looking at those recommendations a second time, I noticed something. Without a successful project to point to, the recommendations were limited to a list of virtues, like sharp, decisive, open-door, and so on. In writing, we call this "telling" – the author makes the decision for the reader that the hero is brave, or strong, or noble.
The classic way to express this in writing is not to tell but instead "show" – have the hero fight the dragon when everyone else runs, win the arm-wrestling match with the giant troll, or sacrifice himself to save the defenseless.
My favorite stories show, they don't tell.
So my first takeaway to avoid the lemon market is to work on myself.  I'm going to review the folks who have recommended me, to see if those recommendations "tell" or "show", and ask for revisions.
I want to have my recommendations talk about the challenging conditions, the conditions of uncertainty, the hard deadlines and out-of-control scope — and what I did to help the team move toward an outcome we could look back on and be proud of.  And if my friends can't write that, if they struggle to find examples, I want to find out why, and change my behavior to make things better.
A Final Thought
When I left my last long-term consulting assignment, the staff got together and made me a goodbye card.  I kept it in my desk and re-found it the other day, and just took the effort to scan it in (click for the hi-res version):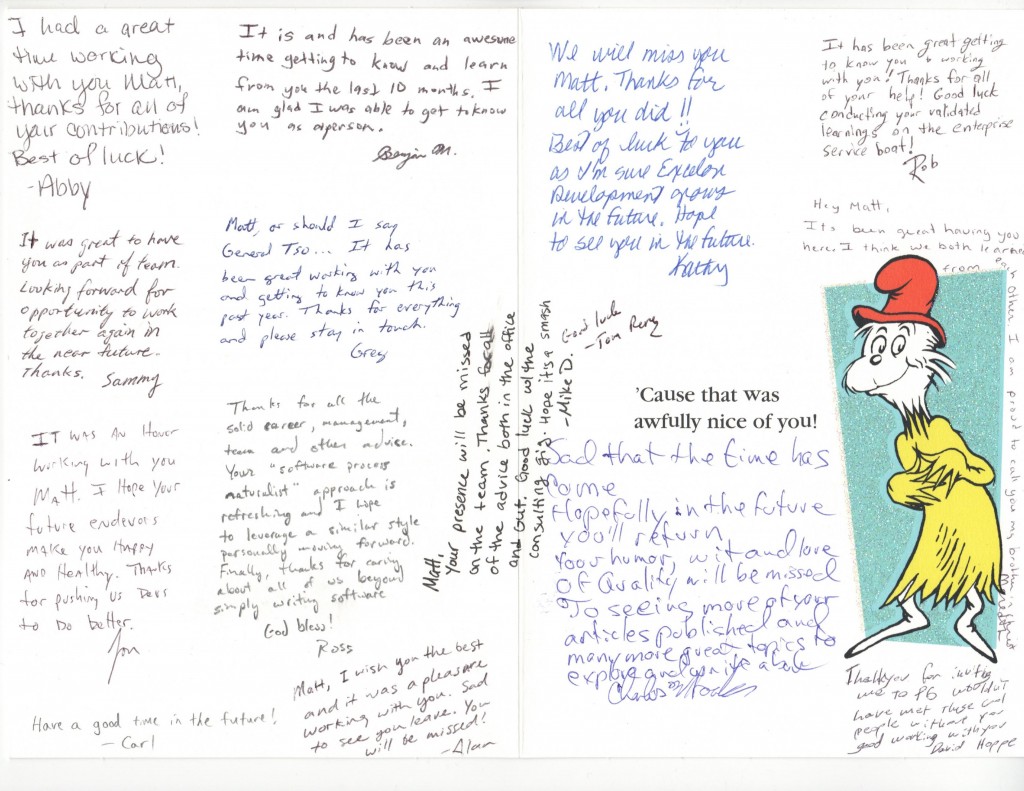 Somehow, I suspect the folks I mentioned before, with the perfect set of "walks on water" recommendations, don't have a card like that in their drawer.  I wonder how I could get that on linkedin?
Executing the Reboot
John Bruce, an active blogger in the early 2000's, once pointed out that when companies need help, real help, not just empire building, they want grown ups, people that actually get things done.  Making it clear that you are a sound craftsperson may just be the new linkedin differatiator — or at least one of them.
For now, I'll settle for checking my recommendations, asking people to focus on show, not tell.
More to come.