Feb 25 2013 1:39PM GMT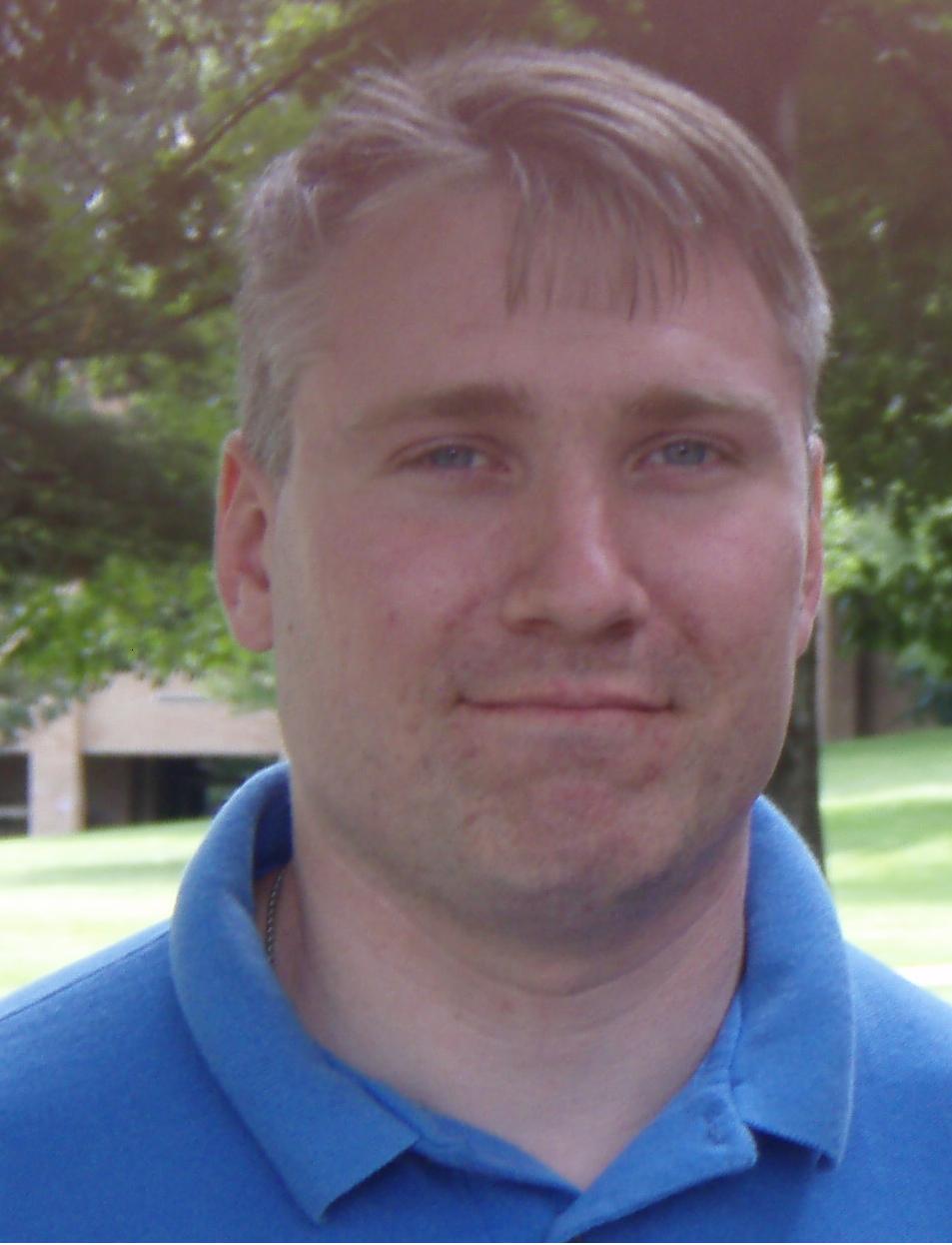 Profile: Matt Heusser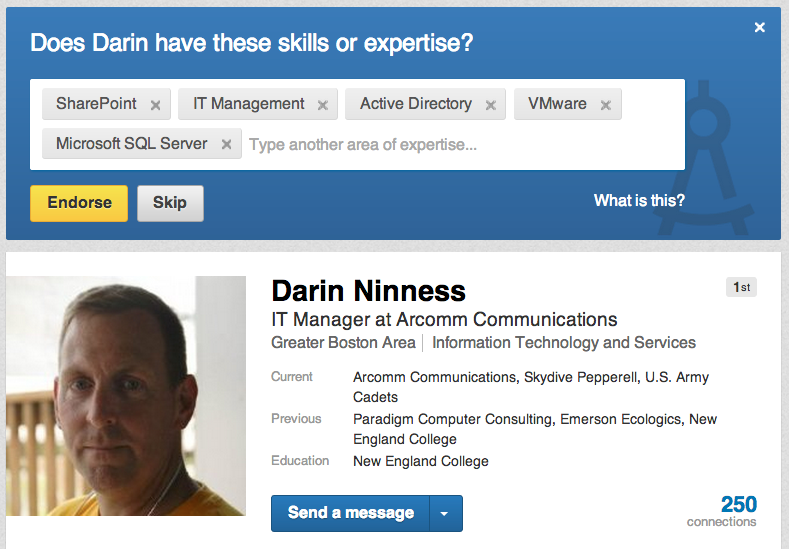 This is my friend, Darin Ninness.  I knew him mostly in the 1990's, when he was working on Military Cadet Programs (in Michigan) and I was working on them in Maryland.  We both ended up in technology, and we see each other every few years at social events for mutual friends, so I connected with him on Linkedin.
You probably noticed that tempting box at the top, asking if I could recommend Darin for technical skills.  I have no idea if Darin knows anything about SQL Server, but there is that annoying box, asking me to recommend him anyway.
This is a problem.
Another Friend
No, I did not end up recommending Darin for anything, but last week I did receive a recommendation for my web development skills.  It was another friend from my cadet days, Leonard,  who I have not seen since 1997.  At the time we had a conversation about region tabs.  Before that, I remember a breakfast in 1995.  In the time since we probably exchanged a half-dozen emails, all about military science. Yet here he is, endorsing me for my web development expertise.
This is no surprise … but it might just be an opportunity.
How We Got Here
If you've been using Linkedin for a few years, it is likely that you completed your profile for the same reason I  did:  The positive reinforcement around having a better profile.
As I used the site, I would invariably get a firm warning that my profile was missing something — a picture, some job history, education, take your pick, combined with a notice that people that had that feature were some percentage more likely to be clicked on or have a job offer.  Eventually I would fill out that part of my profile, just to get the annoying box to go away.
Now that we are all trained to click boxes to make them go away, Linkedin suddenly created a new kind of box — the endorsement.  If I am looking at a friend who is down on his luck and that box appears, I might be tempted check it, especially if it would just make that annoying notice go away.
It would help if we had some way of clarifying our endorsement, with one being "he seemed interested in it at a user's group" and ten being "I saw the guy personally perform complex tasks over a long period of time." Still, when you combine that with the mutual admiration society I've been writing about ("You recommend me and I'll recommend you!"), suddenly, the endorsements mean almost nothing.
The good news is that single word: "Almost".
The Right Place For Endorsements
Say I am looking for hire a subcontractor in my field of software testing, and I end up on Linkedin.  When I am looking to work with someone, yes I can look at their endorsements, but I have no way to tell the quality endorsements from the bad.  So first I am going to look at the people we have in common, and what those people have recommended Joe for.  Then I want to reach out to them personally, and ask how strong the recommend is.
It is an extra ten minutes of work, per search, sometimes more.  It fails when I am working with people outside my network.  Still, if the relationship is "We see each other at Social functions and chat and he seems competent", I suspect the answer that come back would be honest.  What does the person gain by lying?
That simple work process makes the process personal, realistic, and honest. It will take more time, but that is how a effective search works.  You can also use this when interviewing or considering a hiring offer, to find out what the person interviewing you is really like.
Skipping that step gets you the kind of results in this video (which does have a bit of strong language):
The choice is yours.
As for me, I'll leave that kind of thing to someone else.