Jan 30 2017 9:02AM GMT

Profile: Justin Rohrman
Tags:
Your company is in trouble when people start quitting managers.
I have quit jobs to stop what felt like stagnation and find a place where I could develop relevant skills. I have quit jobs to get promotions and pay raises. And, I have quit jobs just because I felt like it was time for a change. Leaving was the most unpleasant though when I had to quit a manager.
There is a popular saying that goes something like "people don't quit jobs, they quit managers". I think that is an over simplification. People only quit managers when something is really wrong. I want to share a couple of stories of when I quit managers so maybe you can notice the patterns before it's too late.
Brute Force
This manager was my introduction to Nashville. I was working on a project focused on rewriting part of our legacy product in Java. This project was running behind as software rewrites tend to do. Every day we had a meeting to talk about what work was remaining. These were exploratory, it was clear that the development team was discovering scope as they went. My managers role was in those meetings was to demand precision. She wanted to know exactly what issues were being fixed, when they would be in a build, and when they would be tested. We eventually released the new product and there were problems in production. Each tester had to fill out paper work explaining why they missed each documented bug. That manager wanted to be captain of the ship without the responsibilities that come along with being a captain.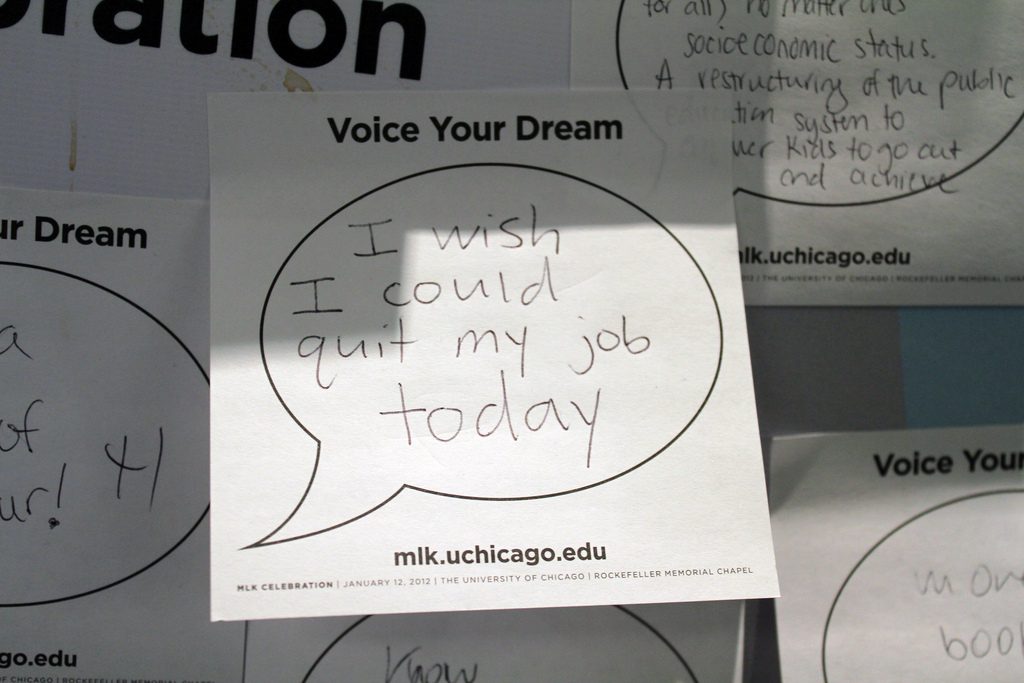 I quit this manager after 10 months.
The Battle Arena
The next company I worked at for 2.5 years with great management until a leadership shuffle happened. When I started, we were and early stage startup. There were four developers, and I was hired to work with them as the tester. During that time we worked closely with the product manager every day and delivered software on schedule every two weeks.
Things changed after we took a large round of funding.
We got our first development manager. He was an outsider at that point, so it was hard to figure out what was going on. Rather than watching and observing for a bit, over the course of a few months he implemented a completely different process. At this point we were releasing version 1 of an iPad app to the market. Our beta customer was having problems with crashes and data loss. I wanted to go to the customer site and see how they were using the app and experience the problems they were having. My manager went instead and came back reporting "obvious" things the test group missed. His solution was to have a competition between myself and the other tester for how we were going to fix this problem. The fact that this was partly a development problem was not up for conversation.
My coworker presented his solution. I was supposed to present my solution at a company wide meeting. I had a broad testing approach in mind with layered levels of automation. I think it would have gotten us pretty far. I was interrupted by my manager 5 minutes in and he spent the rest of that hour talking about the approach we were going to take. What I prepared didn't matter, what my cowarker prepared didn't matter.
I'm not sure what his goal was, but the result was pitting two coworkers against each other and then mandating his own solution. I left that job maybe two months later.
The common thread in these two stories is loss of autonomy. People quit their managers when they can't make their own decisions about what technologies and approaches to use. This comes with some variety; some people will say "my manager is an idiot, he has no clue what I'm doing". Others will say "I just couldn't work for them anymore". But, in my experience this is usually related to the stealing away of a persons ability to make decisions for themselves.