---
August 6, 2012 10:48 AM
Ian Rutherford is a technie; someone just comfortable enough in IIS, SQL Server, HTML and ASP to make a 'real' e-commerce site – or at least comfortable enough to learn.
Last time we talked about Ian's back story, and left him with a tech support position at Pizza Hut Corporate Headquarters in Texas, learning the skills he would later use to start his own business.
Iwanted to ask Ian how he decided to move to colorado, start his own business and how it went.
It's time for part II of our story.
August 3, 2012 12:18 AM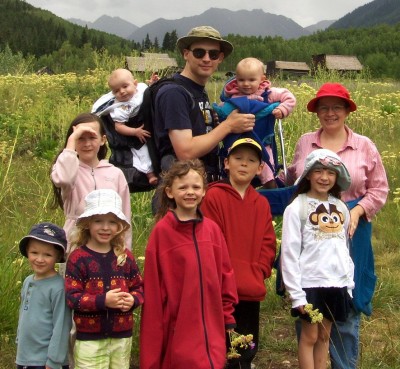 "I learned this, at least, by my experiment: that if one advances confidently in the direction of his dreams, and endeavors to live the life which he has imagined, he will meet with a success unexpected in common hours." – Henry David Thoreau, Walden
In this column I like to talk about people do what Thoreau is talking about: Advance in the direction of their dreams.
I endeavor to make that discussion realistic, to talk about not just the dream, but what they had to give up to get there, how it turned out, and the stumbles along the way.
Please allow me to introduce you to Ian Rutherford.
Ian has no technical degree; he actually has a political philosophy degree from the University of Dallas.  Self-taught from the start, he landed a tech support position out of school, and taught himself network support, and quickly earned a set of certifications, including A+, MCSE, and a Novel Certified Engineer.  (Those of us with a little grey hair remember a company called Novell that wrote the first operating system that allowed personal computers to talk over a local area network.  Those of you without, i'm sorry, and please keep off my lawn!)
But that is not why I asked if Ian would interview for the blog.
In 2002, Ian quit his day job, moved to Colorado Springs, and, with the help of his family, opened Aquinas and More Catholic Goods, a small independent bookseller.
---
July 24, 2012 9:11 PM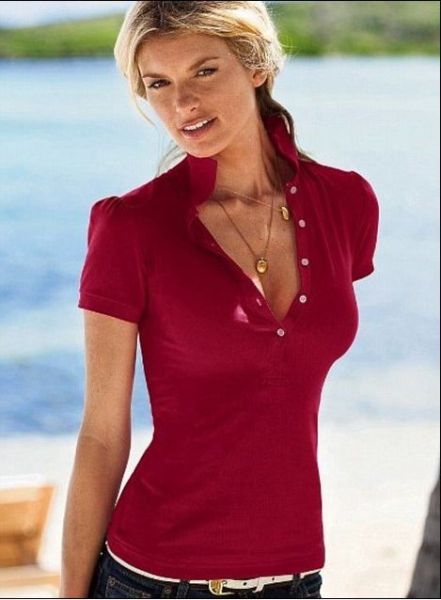 Writers tend to be painfully aware of confirmation bias — at least, the good ones are.
This bias happens any time we look for evidence to support our beliefs and ignore or reject any facts that might lead to a different conclusion.
Just yesterday I published a brief piece on Amazon.com's new employee tuition assistance program that told only the good stuff, the story the company wants to tell.
In a way, it's kind of like a bad photoshop job.
It looks great, until you put it up under some scrutiny.  After that, you don't know what to believe.  (Consider the photoshop job at left, from izisSmile.com.  Oh, come on.  Spoiler at the end.)
The Story
The official story, the one I told yesterday, is that Amazon.com has a new tuition assistance program for warehouse employees, to study not what Amazon needs, but instead whatever field of study the employee is interested in that the U.S. Bureau of Labor Statistics agree is a high-growth, high-demand occupation.  So go be a nurse, or mechanic, an electrician, an accountant – on Amazon's dime.
In my excitement for the program, I compared it to the G.I. Bill.
Let's talk about the rest of the story.
---
July 23, 2012 9:15 PM
Ten years ago I was working in an office (much like the one at left) for a Fortune 200 Corporation.  The company had was organized as a collection of independent business units, each under a group, each under a division.
In most respects, we really did act like independent units … except for HR.  401(k), Payroll, annual reviews, and most other benefits were run through one central office.
At the time, I was working on my master's degree at night.  As you might expect, I had to take a course of study appropriate to my job, and each individual course had to align with my job.  There was a cap for the amount I could be reimbursed per year.
Every May and December, around the 15th, I would slink over to the office manager's desk, photocopies in hand, along with the filled out Excel Spreadsheet and the inter-office memo.  And, every time (literally, every single time) she would make a passing comment like "don't expect this very quickly; I think the lady that handles these things at Corporate is going on vacation for two weeks.
Wait a minute … the person that handles all tutition reimbursement, for every division of a 20,000 employee company, always take vacation exactly when the traditional semester ends?
Quite frankly, the whole thing felt like one of those $1 rebate coupons that you get with your batteries, the kind that sounds like on the package, but nobody actually, like, you know, sends in.
Amazon is doing it better.
Here's how.
---
July 23, 2012 5:44 PM
Unless you've been hiding under a rock, you probably know that last week Marissa Mayer accepted a position as CEO of Yahoo!  The troubled once-darling of Silicon Valley.
All is not lost; according to web rankings site Alexa.com, Yahoo is still the 4th heaviest trafficked website in the United States, hanging right along with giants YouTube (#3) and Amazon.com (#5) in the United States.  The worldwide numbers are similar, with YouTube 3, Yahoo! at 4, and Badiu.com, a Chinese Search Engine, at the number five slot.
The question of the day seems to be: Can Mayer turn the company around?
I have a different question: How did a thirty-seven year old get the job?
Allow me to elaborate.
---
July 10, 2012 7:26 PM
After my profile on Zappos and last weeks interview with Chris Weiss on system architecture at Zappos, some of you are probably wondering "That's cool and all Matt, but can it get me a job?"
The answer is: Maybe.
I think it's time for you to meet Christa Foley.
Christa is a senior manager of HR at Zappos, with significant responsibilities in hiring and staffing; she's been with the company since 2004.  Christa's General Title on Linkedin reads "Manage dysfunctional yet awesome team of HR crew who help folks find jobs at Zappos.com and then make sure they love it!"
Zappos is one of those quirky, non-traditional companies that tries to engage the worker with the work, instead of standardizing the humanity out if it in order to "reduce variation."  They view customers as humans, not transactions.
And they are hiring.
---
July 2, 2012 9:30 PM
Regular readers will remember last month's Las Vegas Trip to Interop (including the Booth Babes). A few of you may also know that, while in Vegas, I found time for an onsite with Zappos,
Long-time readers know that when I make these trips, I ask a lot of questions.  Some aren't relevant for the C-level audience; others need to be interpreted by an audience with a bit of … finesse, or, perhaps, would be great, but the answers I get just don't fit into the piece.
That's what we have unchartered waters for.
Zappos is a subsidiary of Amazon.com; the company was purchased in 2010, when it had just broke the $1 Billion in annual revenue threshold.
For a website primary known for selling shoes, that is, well, a lot of sales.
Not only did the folks at Zappos invite me for an onsite; they also extended the offer to include attending the all-hands meeting the day before.
Why yes, now that you mention it, I did take my video camera.
---
June 25, 2012 10:17 PM
freedom
,
Freelance
Yes, that is a man in a pepper costume.
No, I don't really know quite what is it about, except that is the mascot for Spiceworks, the hard-working, but fun IT Forum/Community/tool that I introduced last time on Unchartered Waters, where met Darren Schoen, a trainer for Spiceworks.
Well, actually, by day, Darren is a mild-mannered IT guy, with a regular old IT job, who uses Spiceworks call-tracking management software to track calls. By night, Darren is involved in the SpiceWorks community; think of that as a mixture of support forums and Facebook.
Then, on the weekends, and sometimes vacation time, Darren becomes Spiceworks Man, offering contracted training services to help others use the platform.
I'm pretty sure that he doesn't actually dress up in the pepper suit to become Spiceworks Man.  (Mostly I just made up SpiceWorks Man, but it seemed to fit.)
Today we'll finish up the interview, where Darren sets me straight about my expectations for training and subcontracting, and just how much time off one has to take in order do this work.
---
June 20, 2012 1:27 PM
They have orange T-shirts, men in pepper costumes, and, yes, a big yellow dinosaur.
No, it's not a children's TV special —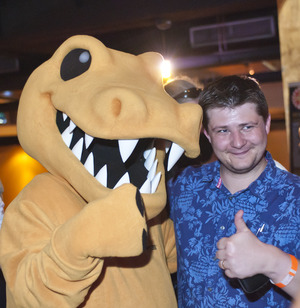 I am talking about Spiceworks, the quirky Helpdesk/Call Tracking system for small businesses.  The one that runs for free, on your machines, on a small web-server, were all you have to put up with is a small amount of advertisement.
In other words, you gave a free database and routing system for support requests that you access through a browser.  In the browser, in a pane to the right or top, the company may put advertisements, just like you would see in gmail or facebook.
We're all for free tools here at Unchartered waters, but today I'm here to talk to you about a reverse cash flow system, one where you take something you traditionally pay to do, and instead get paid to do it.
The classic reverse cash flow scheme is taking a winter vacation in a cabin for the US Forestry Service, but a close second is offering training on products that you use everyday, preferably in exotic locations, and getting paid to travel to train.
Continued »
---
June 10, 2012 11:30 AM
Unless you've been hiding under a rock, you probably know that someone broke into the Linkedin Database and exported a list of accounts and encrypted passwords.
What you may not know is what, besides a sudden desire to change your linkedin password, all this actually means for you.
On it's surface, the leak is relatively innocuous.  Most users don't store anything beyond their name, email address, and password.  If the cracker managed to break the encryption and login, the best they could do is deface your account.  Even if the bad guys crack into a 'pro' account, all they can snag is the last four digits of the credit card; you typically need the other twelve numbers, expiration date and security code to actually charge anything.
So what can we learn from this mess?
You might be surprised.
---