---
September 17, 2014 9:46 AM
Next time you are at the office, take a look at the average age of the folks around you. The people doing the tech work; programmers, testers, ops and admin people. You'll probably see some folks in their 20s, a few more in their 30s. From there the numbers quickly drop off.
My data sample is admittedly biased, and definitely unscientific. I've worked at mostly early stage startups for the past few years and those have a tendency to attract younger people for a variety of reasons.
Probably partly because startup benefits usually aren't very competitive, and partly because of the crazy hours most tech startups expect from people.
The question of why people leave tech so early is interesting.
I want to know where people are going when they leave hands on tech jobs, and why.
September 15, 2014 8:42 AM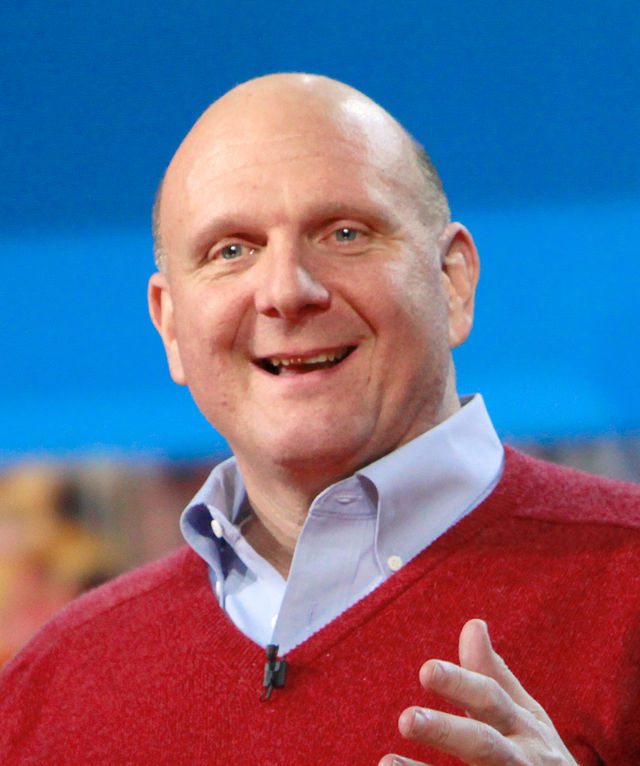 If you've been on the internet in the past few weeks, then you've probably heard that Steve Ballmer resigned from the board of Microsoft in August, just seven months after he resigned as CEO. The commentary on the internet is about what you'd expect: Not just Top Ten Reasons Steve Ballmer Failed as Microsoft CEO, but also similar-themed articles with the exact same title "Why Steve Ballmer Failed" in The Atlantic, The New Yorker, and on BusinessWeek.
Ironically, all the folks who said Steve didn't innovate picked the same title for their article.
Yet let's look at reality here: From 2000 to 2014, Ballmer took Microsoft from $25 billion in sales to $70 billion. That computes out to 7.5% growth in sales per year — starting when dotComs were over-inflated and continuing through the real estate crisis of 2008. Growing at 7.5% in one year may not sound impressive, and it might not be hard if you have annual sales of a few million, but try having to add a few billion in new sales each year and doing thirteen times in a row.
How it is possible to call Steve Ballmer a failure as a CEO? In what way?
Let's talk about it. Continued »
---
September 9, 2014 12:44 PM
freedom
,
Freelance
In the first part of my Starting freelance series, I talked about a few tactics for developing negotiation skills. Hopefully you were able to use that to get a little more money from your tech freelance gigs, or at least get the rate you were shooting for.
In the second part I wanted to talk about a few ways to I am currently preparing myself financially for the ups and downs of the independent life. I'm not independent yet, but preparing has been an interesting experience.
I'm hoping that preparing and developing these ideas now will pay off in the long run.
A lot of this could apply to any type of freelance / independent worker, but this will be directly related to going independent in the tech world.
---
September 4, 2014 10:44 AM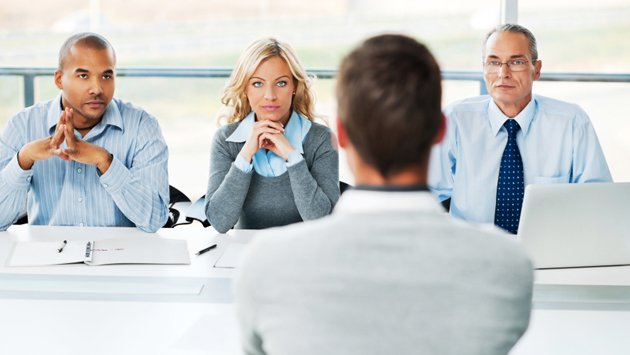 After three years as an independent  (and fifteen more with a day job), I've noticed a few trends. Among them: I'd say that a minority of the people actively looking are demonstrably capable of the work. It's not that there is a 'shortage'; it is that many good people are not actively looking.
Imagine this scenario: Hiring managers want above average people, HR pegs salaries to market averages, while 3rd parties, who claim to offer a service are actually arbitraging the market, trying to buy labor cheap and sell expensive. Temp agencies, contract houses, companies that do to temp-to-hire and outsourcers are all trying to profit from the billable workers. At the same time, the companies are under intense pressure to get good people who can "hit the ground running" and are available "right now." Say the steps above are the recipe for a cake. When you try to bake it, what do you expect will happen?
---
September 2, 2014 2:55 PM
Over the weekend there was a very public iCloud breach that led to personal materials from several celebrity women being leaked and then published onto public sites. The bug appears to have been weakness in Apple's Find My Phone feature. The security problem allowed access to a persons private iCloud with a brute force attack using a library called iBrute. Apple may have fixed this issue; if that is true the leak should be done.

---
August 29, 2014 9:34 AM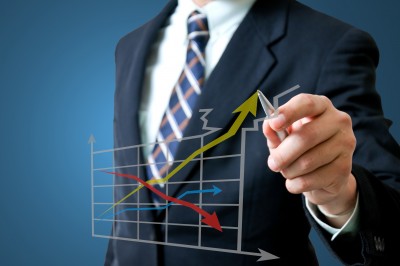 A few months ago I was talking to an executive from a consulting company I respect. We were talking about doing business together. The executive pointed out that his company was known for across-the-board development, from concept to production, but they also wants to start more specialized practices, like security, big data, cloud operations, and project rescue.
Later in the summer, I read the same ideas as part of IBM's new strategy in Cringley's book, The Decline and Fall of IBM. It made me wonder – why does everyone want to get out of writing code?
It could be that IBM is taking a page from its own play book, exiting markets that are no longer profitable, just like it did with mainframes, PC's, and laptops.
What does that mean for the rest of us?
---
August 25, 2014 9:56 AM
ISO 29119 is a 5 part standard for software testing process and practice that was published in 2013. Standards are commonly used in other professions such as law and medicine to protect the consumers of these services. Medicine and law have existed for quite a while now and have had time to mature to the point where they have mostly accepted bodies of knowledge. Software is a very young profession, and software testing younger still and very much in flux.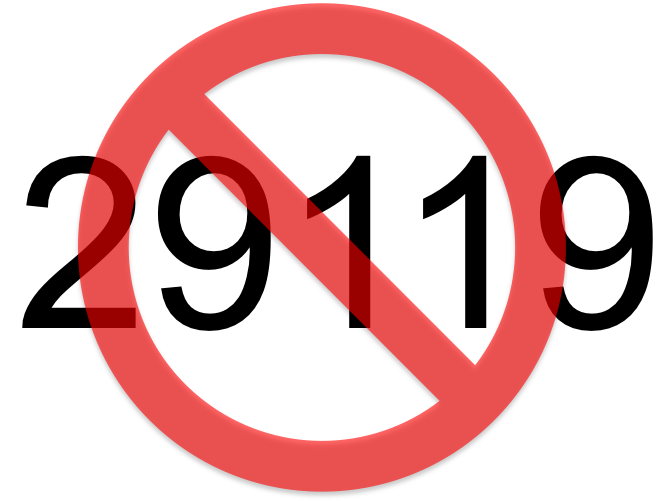 ---
August 20, 2014 12:10 PM
Ben Simo, former president of the Association for Software Testing did a keynote this past week at CAST2014 on his experiences with Healthcare.gov. The keynote was about an hour of Ben describing very real problems he experienced while trying to seek an insurance plan for his grand daughter. To be honest, what he experienced was horrifying. The problems Ben experienced ranged from not being able to create an account to significant security issues. You can find descriptions that experience here and here on Bens personal blog.
It is important to note that Ben was not 'hacking' the site in any regard. He had an authentic healthcare need, and actively sought to communicate the issues he found to the proper people. He was able to isolate and describe these problems because of the years he spent developing developing skills as a software tester.
Here is an interview with Ben about some of his work.
One interesting question came up during the talk:
Was the massive initial struggle with healthcare.gov caused by bad software testing?
I'm not so sure.
A lot of the pressing issues with the website have been resolved now and people have been successfully using it to sign up for insurance. There are some clear lessons we can take away from this that are representative of how most software projects work.
---
August 19, 2014 9:39 AM
IBM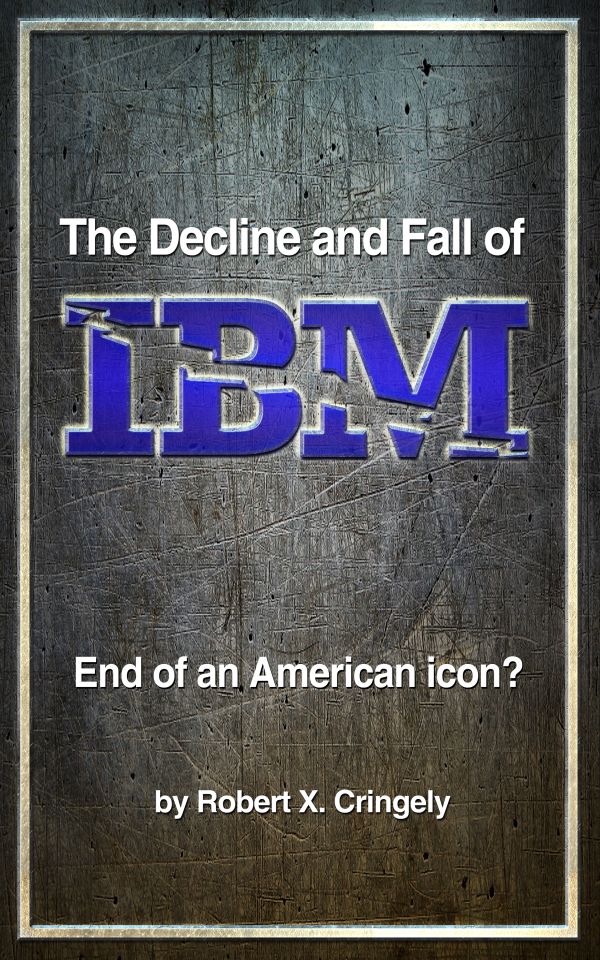 Anyone can write a "hatchet job" article attacking a tech company — for awhile there, the daily Yahoo bad news was a running joke. Robert X. Cringely's newest ebook,  "The Decline and Fall of IBM" is something entirely different.
Cringely didn't do it for the money; "Decline and Fall" is an ebook priced at $3.99. At the time he published it, he had a different, hardcover book contract with a publisher requiring their work be the next book Cringley would publish. With a heavy heart, Cringely returned the advance, worth hundreds of thousands of dollars, and put the IBM book into the world.
This book is a labor of love.
"Decline and Fall" is the work of a real journalist, investigating what had happened to a company he had once admired.  A story of a love lost, the plot is all too familiar, full of outsourcing, layoffs, and incompetence.  Sadly, it is familiar for a reason. The root of problem is a poison that is all too common in American business, and may be infecting your company as well. Continued »
---
August 18, 2014 1:54 PM
A typical job advertisement in the tech space looks something like this:
Looking for senior full stack programmer with a minimum of 11 years of experience with Rails (yes, that is longer than Rails has existed). Must be expert in RSPEC, Cucumber, Capybara, JavaScript, Apache, NGINX, and on and on. If the company is 'cool' you'll probably see the words ninja, or rockstar, or hacker thrown in there too for effect. Seriously.
Sure, this example is pretty campy, but it isn't too far off from what you will see on the more 'techy' job boards.
---