---
November 12, 2012 3:23 PM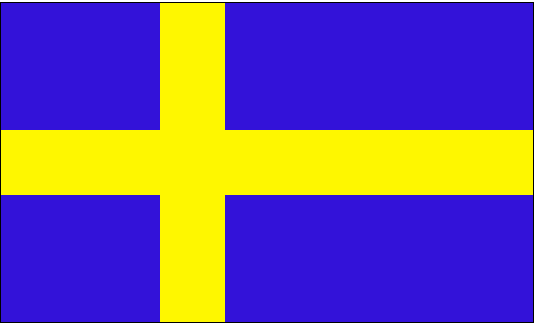 I just got into Sweden for a conference, and I am immediately struck by how efficient the place is.  My room, which might be described as a small American room, had two additional roll-away twin sides beds in it.  When I asked the front desk what they were, the one person on duty (that is the standard shift size) explained that the room is so big that it usually fits three. The hotel had some extra space available, so they gave me a free upgrade.
There is also no storage space.  No dressers, just a one-foot-wide desk-like surface that goes the length of one wall, and a space wide enough for shirts with six inches of depth, a bar, and four hangers.
Most of the lights in the hotel are motion-sensitive; they waste no power.  In order to turn on the lights in my room, I have to insert my key-card.  If I want to get back in the room, I need to take my key-card out — making it impossible for me to accidentally leave the lights on.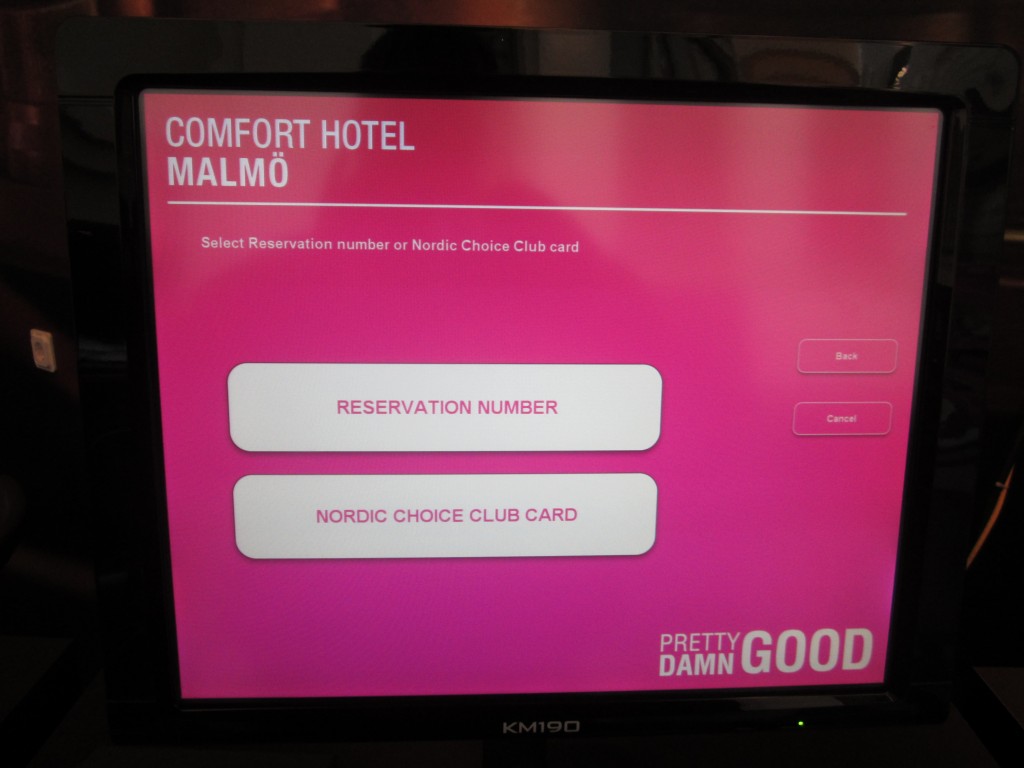 Assuming you made your reservation right, sign-in is with a kiosk, not a person.
All of these efficiencies  make it possible for the company to have more guests per employee, to compete on price.
In a sense, that is a wonderful thing. The Swedish people are hard-working and view efficiency as a virtue.  The waste-basket is tiny because they don't waste — these are the people that invented IKEA.
The downside is that this drive for efficiency destroys jobs.
That's not new either; the luddite riots, when the "machines are taking our jobs away", actually happened in 1812.
Unlike 1812, though, I do see some  forces at work that are a little troubling. Continued »
October 31, 2012 5:59 PM
Someone told me once that you can describe a software tester (my own tiny branch of IT specialty) as someone who "imagines the world could be different." Not the world is different, but that it could be.  The tester imagines, and asks questions to confirm if, say, reality deviates from the project plan.
If you will, for just this blog post, please, imagine along with me.
Let's start with the first debate, between president Barak Obama and Mitt Romney.  At 46:41 exactly, there was a strange 'blip' in the communication protocol.  Here's the clip; you can skip the ads after five seconds:
What was that?
You may want to rewind back to 46:41 and watch it again.  Alternatively, here's a screen capture: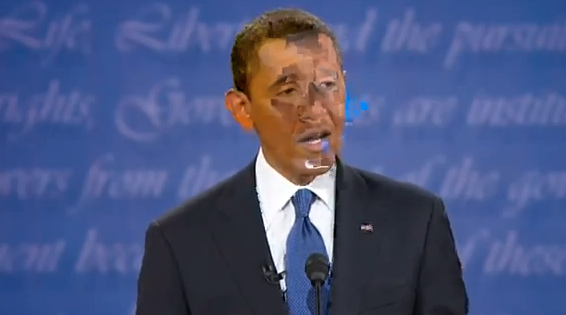 Notice the only thing that changes in the instant is the face; the digital signage is fine, the suit, the shirt, the tie, everything is fine.  There is just some sort of signal problem with the face.
In that instant, It looks remarkably like someone else, not the president, is giving the speech, and the presidents image is projected overtop.  Or perhaps the opposite.
Or perhaps this is just some digital 'fluke'; a problem with the codec, the algorihmn that compresses the pixels to form a real-time transmission.
And, If that were the only problem with the debate, that might be it.
But there's more.
---
October 12, 2012 1:32 PM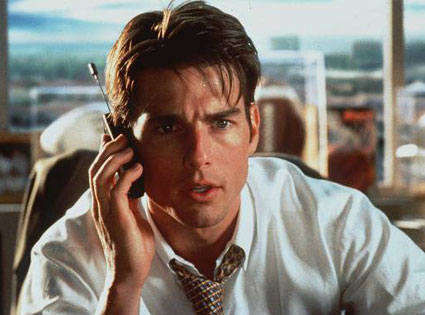 Many of us are familiar with the movie Jerry Maguire, which begins with Jerry writing a mission statement for his business.  He writes about how the company had lost its way, how to change it, prints out a copy for every employee, comes into the office early, and leaves it on their desks.  (If you haven't seen the movie, the video is on youtube.)
And, as you expect, within a week, he gets fired.
I hadn't seen the movie, or even heard the story.
And so, when our company was pursuing a process improvement odyssey" (whatever that was) and I was heading up the committee on quality assurance, I took a page from Karl Wieger's "Creating a Software Engineering Culture" that differentiated what we really want (improvement!) from some of the things we do to get there (paperwork! metrics!).  I made a hundred copies and put it in every mailbox in the IS department.
Yes, I was that guy.
---
October 4, 2012 11:13 AM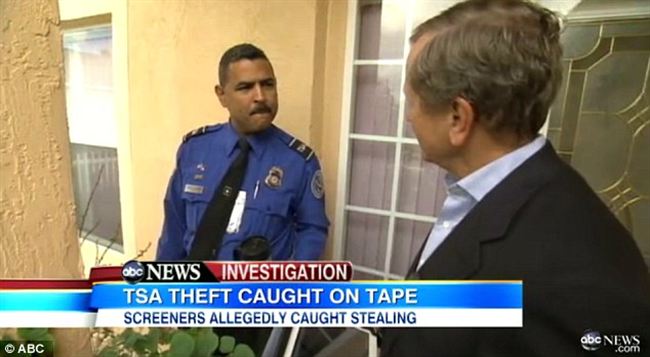 I've been running a blog series for 21st Century IT on about how new technology can change the very concept of employment, hiring, and 'work.'
At the same time, a few things have been happening that give me pause.
Take last week, for example, when ABC News caught an  airport security agent stealing an iPod in an Sting Operation.  In another segment the same week, ABC News interviewed a  former TSA officer, Pythias Brown, convicted of stealing over eight hundred thousand dollars of personal electronic equipment.
How was Pythias caught?
It turned out that he didn't bother to remove the CNN labels off some cameras he was reselling on eBay.
---
October 3, 2012 7:51 AM

Back in March, I wrote post called "Bring Your Own Identity" where I suggested that the next step in device management was to take these generic identity management tools (Facebook, Twitter, Google, Amazon) and allow users to log on with them inside the organization.
Bring Your Own Identity (BYOI) just arrived for business.
It is called "Identity"; it is Windows Azure Active Directory, and yes, it is from Microsoft.
Here's why you might want to use it — how — and what.
---
October 1, 2012 11:31 AM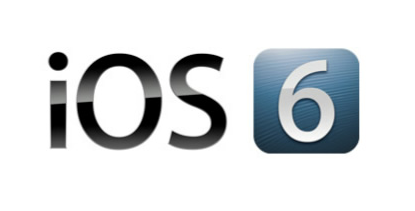 As you probably know by know, when Apple Computer Corporation released the newest version of their mobile operating system, iOS 6 last week, the mapping application was broken.  Spectacularly broken.  Loses train station, shrinks tower, and creates new airport broken.  Slideshows of ridiculous glitches broken.
Tim Cook, CEO of Apple apologizes broken.
How did this happen?
---
September 26, 2012 9:46 PM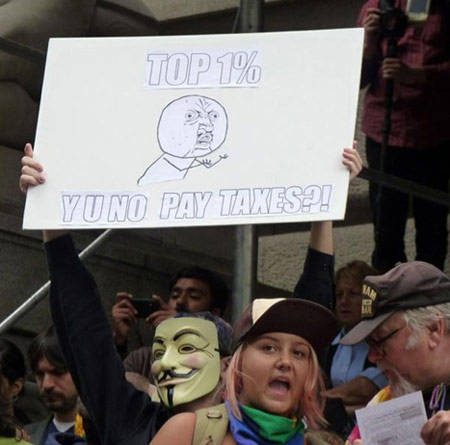 Anyone with more than a few months in IT knows that troubleshooting is an art form.  For simple tasks, you guess at what the problem might be, then conduct an experiment.  For more complex tasks, you aren't experimenting to find out the problem, but instead to narrow down the problem.
For example, if I think the problem might be the network, I can yank out the ethernet cable and turn off the wireless.  If the problem persists, I can stop worrying about the network and look elsewhere.  If the problem goes away, then I have to find a new experiment, to narrow the cause down further.  The great skill of troubleshooting is coming up with the cheapest experiment that is most likely to narrow the problem.
Today I'm going to apply this kind of systems thinking to the "occupy / 1% / 99%" discussion – to use troubleshooting skills to understand and pin down a movement that Mad Magazine parodied with a protest sign that read "We demand sweeping, unspecified change!"
---
September 12, 2012 11:31 AM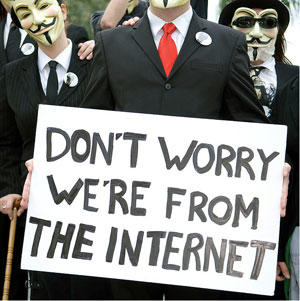 On September 10th, the story was that an "anonymous hacker", security lead for the internet group 'anonymous'  has hacked into GoDaddy, taking down as many as 52 million websites. The New York Times ran the story that Anonymous used a Distributed Denial of service attack by taking over millions of computers, then directing them all to route traffic to GoDaddy sites, creating an influx beyond the capacity of GoDaddy's servers.
Except, three hours later, the hacker collective Anonymous claimed, through several twitter feeds, that it was not them. and the hacker anonymousown3er was acting alone.
At least, that's our story so far.  It's a good story; it's a credible story, reported by CNN, CNBC, the Register, TechCrunch, and others.
It's just not true.
Or at least, it might not be true.  We think.  Maybe.
Then things get weird.
---
September 3, 2012 5:26 PM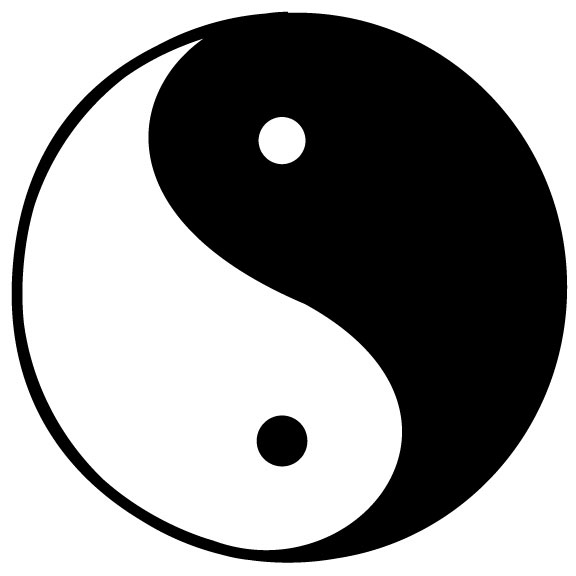 This morning I ran across a blog post by Ben Horowitz about managers who don't have one-on-one meetings.  In that post Ben drew a distinction between a 'good organization' and a 'bad organization.'  According to Horowitz, people in bad organizations struggle to get anything done; the expectations are unclear, and the company culture fights any sort of forward progress.
Now believe it or not, I'm not going to say that, if you find yourself in a bad organization, you should immediately polish up your resume and move. There are just too many bad organizations for that; you'd be jumping ship every two months.
Instead, I'm going to assume that you are trying to stay, and hear some niggling, tingling voice in your ear that life is too short for this.
There are some things are are a bridge too far, that indicate, to me, it's time to leave or transfer.  Here are my top three.
---
August 27, 2012 9:19 PM
I spent last Friday and Saturday at BarCampGR, an un-conference hosted at Calvin College; one of the sessions was on how to make your own e*book.
For those unfamiliar with BarCamp, it is a conference with no pre-planned agenda. You start out with a blank sheet of paper, a few hours before the event starts.  The organizers divide the paper into time and location slots, and invite potential speakers to propose something.  (If you are really ambitious, you can propose your idea on the reddit a few days before, to see if anyone expresses interest.)
Ideally, by the time the conference starts, you've got a full plate of events, something like this: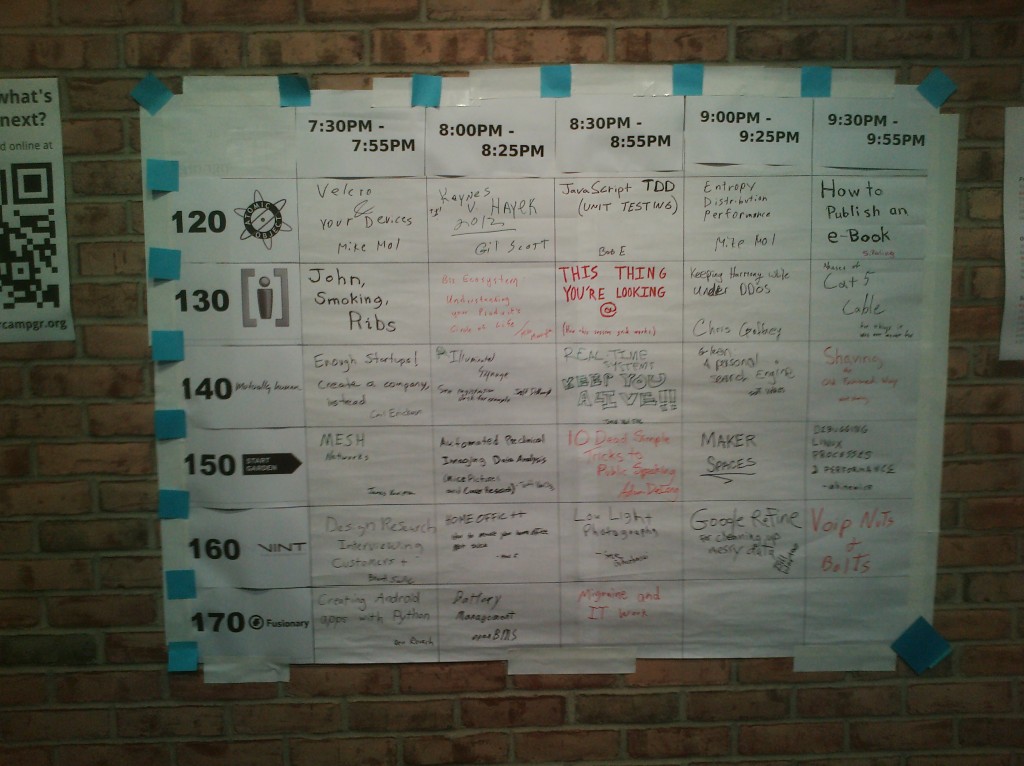 This is the actual schedule from BarCampGR 2012, and, yes the talk in the upper-right was on how to publish an E*Book, by my friend, Steve Poling.  More than any E*Book, Steve promised to help you put your document in the right format to sell on Amazon – with no special royalty fees.  Steve had just finished posting his second e-book on Amazon and promised to reveal all — I wanted to see what all the fuss was about.
---