---
August 17, 2015 1:33 PM
Amazon made the news yesterday in a way that most companies don't dream about. I'll save you a little, probably enraging time. The article is a detailed description of the culture fostered across what seems like all departments at Amazon. There are quotes from Jeff Bezos that describe an ambitious company striving to do very big things. They really aren't all that different from any other tech CEO that wants more than anything to be successful.
Combine that with quotes from former employees (named, not anonymous) about people getting poor performance reviews immediately after returning back to work from a bout of cancer treatment,  people working anything less than 80 hours a week being thought of as sub-par and not trying hard enough, and regularly seeing employees have breakdowns at their desk.
Employees are completely replaceable in companies that foster cultures like this. It is a sort of Taylor-istic nightmare where managers think employees must be controlled and manipulated to succeed.
August 14, 2015 11:58 AM
Over the years I have had a love/hate relationship with RescueTime. I love it because it tells me what I do while I am online. I hate it for the same reason. When I scan my weekly or monthly log, a common reaction is "Ugh! Really? I spent [x] hours this month on that web page?!" I really shouldn't be surprised.
I'm not talking about the hard work of work, but instead those breaks we take, here and there, a "sugar pill" to give us a smile, or think about something else for a change. That's OK. The danger is when we look back and find the sugar pill is too large a percentage of our time … if we look at all.
So I decided to bring back the idea of "punching the clock", the way I did for my jobs of yesteryear. The only person that tracks this is me, and the only person that knows if I am actually keeping true to my word is me.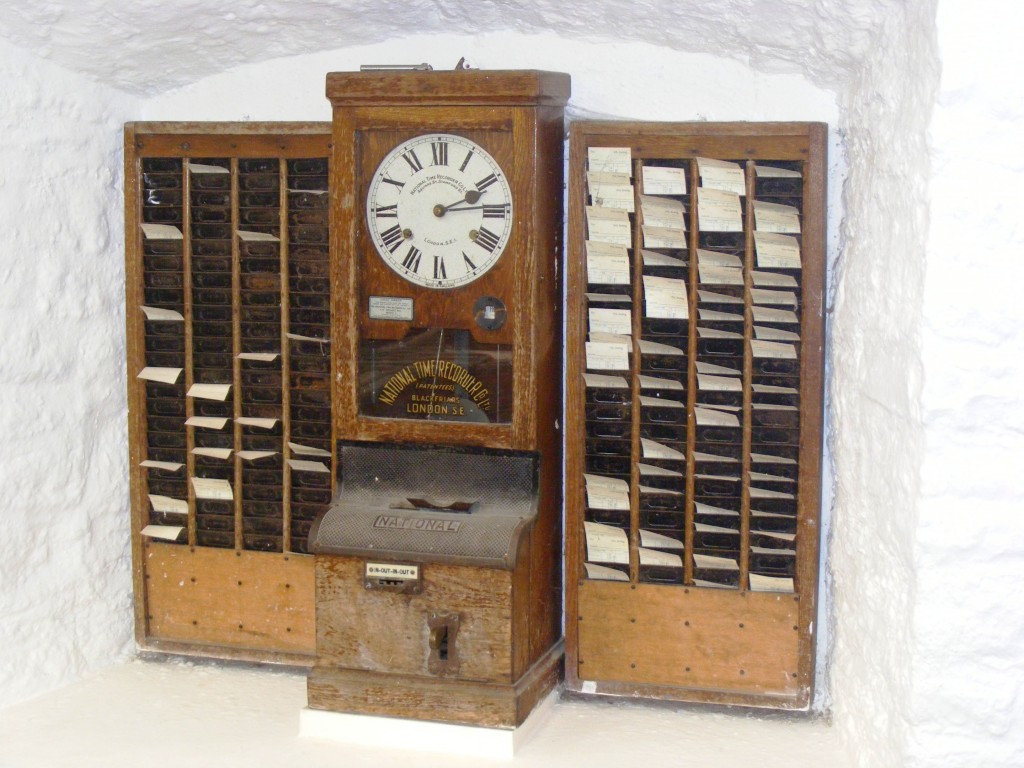 ---
August 11, 2015 9:39 AM
I remember watching Steve Jobs, live, when he announced the iPad. I was enthralled, and boy, did I want one. It was as if Steve cast a spell on his viewers to make them fall in love with the product – a glamour of sorts. How did he do it? I've examined the speech, and noticed something about some of the words he used.
---
August 10, 2015 11:38 AM
Last week, I spent 7 days in Grand Rapids Michigan hanging out with friends and attending the best two conferences in software testing — TestRetreat, and CAST. It was a great week and I enjoyed meeting new people and seeing old friends, but by the last day I was ready to sleep in my own bed.
Matt and I had decided to head to the airport around 4 to get there early and avoid last minute stress. We both got notifications that our flights had been delayed, but went anyway, just in case the time got bumped back to the original. That has happened more than once.
Things got complicated once I got to the ticket booth.
---
July 30, 2015 11:46 PM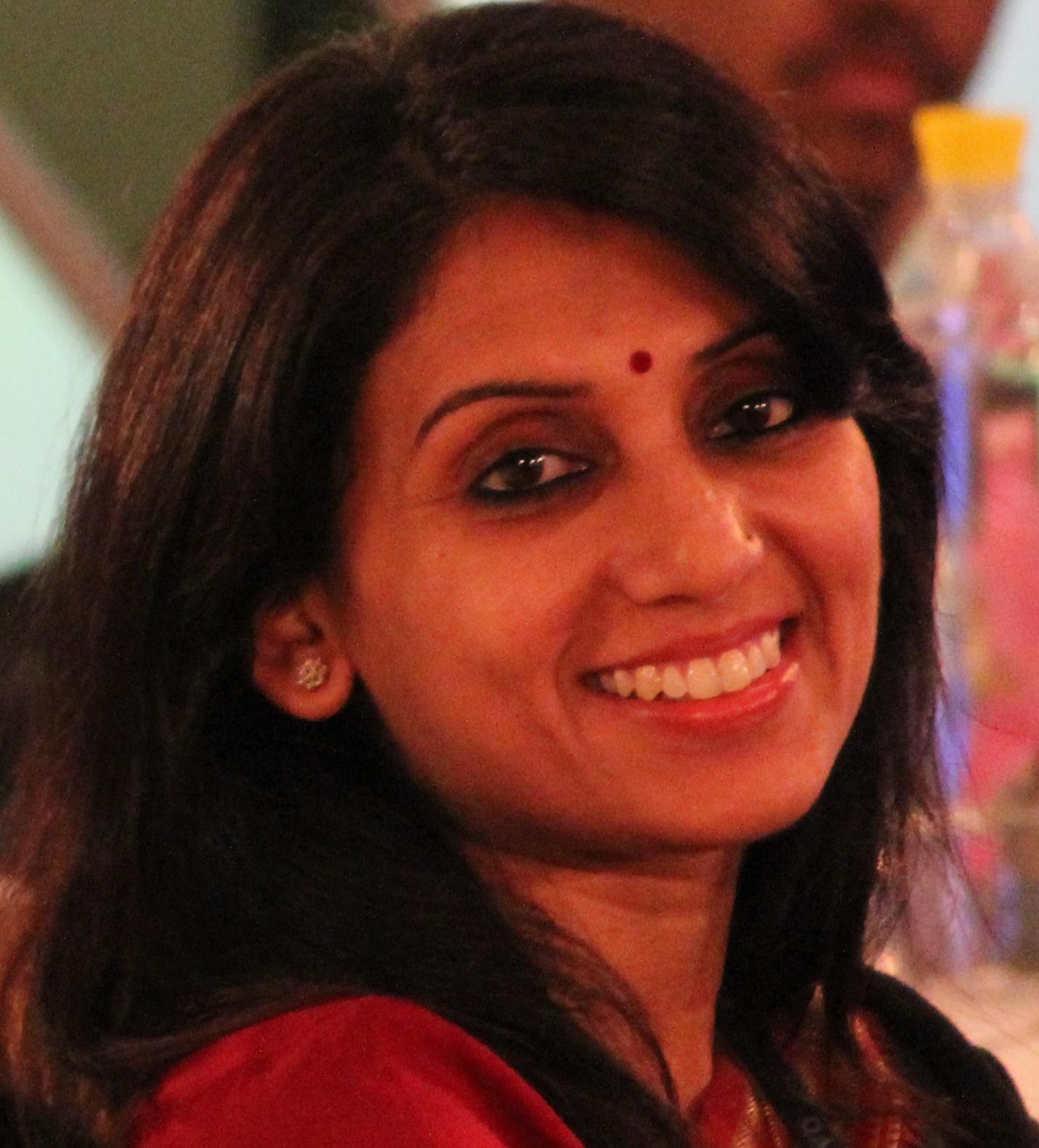 Profile: Smita Mishra
Somewhere in the last century, organizations began to slice off testing from the rest of software delivery, packaging it as a "process" that could be outsourced. Today, I see this changing even more, and faster, and I'd like to cover five specific areas of change: Culture, emerging business models, technology, emerging markets, and the economics of diversity. Continued »
---
July 30, 2015 12:49 PM
Twelve years ago, I made a decision to go back to school. In the process, I downshifted my reality for two years. I was given the opportunity to work with a video game publisher as part of their testing team (this helped me slow the burn-down of my life savings while I was in school). While I was there, I was introduced to the concept of the "Tester's Objective Journal". Each day, we were to log what we worked on, and what we noticed throughout the day. Most of the time it was a rote summary; numbers to be tracked, projects to be recorded, and little else. At the time I considered it a document to justify why I was there.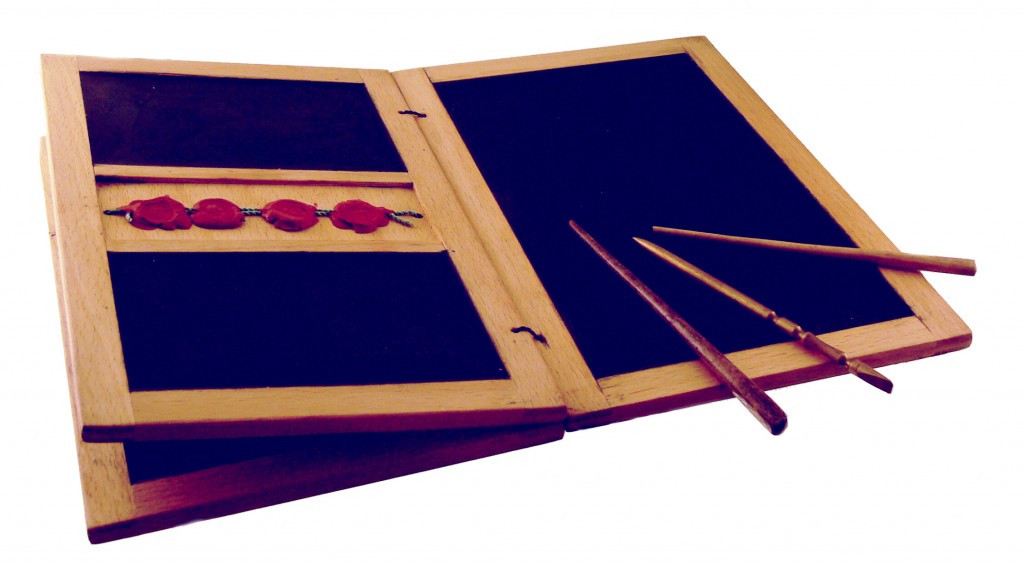 There's lots of ways we can track our time and justify what we do. Currently, I post a log each morning of what I did yesterday, what I planned to do today, and if there are any things or people blocking me. What I realized wasn't being captured was the process of learning I was doing each day, or the interesting things that could be improved. As I considered these moments, I thought back to that Objective Journal.
---
July 27, 2015 10:33 AM
There's a price to pay when you travel for 35 weeks a year for the first two years of consulting, but it also had benefits. I learned a few things that work for anyone, even if you only go to one conference a year — and it's about time I shared.
Laundry. Most hotels include a laundry service, with a plastic bag in the closet to put your laundry in. Use the bag as storage, to separate your dirty laundry from clean, when living out of a suitcase.
Wrinkled Clothes. Ironing in a small hotel room is time consuming, but you do want to look good. If you can, get wrinkle-free shirts and fold clothes carefully. If you can't, then hang the clothes on a hanger outside of the shower, and run a hot shower. The steam will remove the wrinkles from the clothes. Some hotels have strange hangers that are designed to be un-stealable, with small hooks or strange connections. If you really want to be sure this will work, pack a small clothes hanger, ideally the old-fashioned wire type.
Airplane Internet. Internet on a plane sounds fantastic, but consider how long the flight is. Short "commuter" flights to a larger airport may consist of take off, climbing, 10 minutes, descending, and landing. Ask the cabin staff how much in-air time you'll have before paying that $15 — also note that more and more airports give away internet for free.
Points Programs. Travel for more than a few weeks a year and you'll want to join a points program – hotel, air travel or both. Mostly the "reward" is more time away from home, but some programs, like Delta, make the travel experience itself better – Delta begins upgrades to first class as low as Silver, but awards them when first class is not sold out, in a highest-award-level-first progression. You can also get priority baggage arrival, priority through the security lines and early boarding – Delta Diamond members get free access to the club lounge.
Points-Based Create Card. To really optimize for rewards, consider a credit card. Look to see if the card actually helps you achieve the next level, or just earns points – Delta's credit cards earn points but not "qualification miles." You can earn Delta MQM's by spending a great deal on the card within a calendar year. Other perks include waiving the checked bag fee, bonus miles, a second companion ticket, discounted lounge passes, and, with the Delta Reserve credit card, free lounge passes ($50-full price). To get that free lounge pass you'll pay $450 a year in annual fees, but the card also includes a first-class ticket for a companion on the same fight as you per year, starting on year two.
A rewards card can be especially helpful if you don't travel for work much. Put all your gasoline and groceries on it to save up for that family trip, because frankly, a conference a year won't do it.
If you don't want to be loyal. The American Express Platinum card costs a little less per year than the delta reserve and gets you access to many more lounges, not just Delta. There's no companion ticket, but you can spend points in many more ways, including at Amazon.com. Capital One Venture, which earns 2% rewards on any kind of travel when you purchase any item, is probably the kind of the non-loyalty cards.
Shoes. If you are going to go on and off airplanes, get a pair of shoes that slips on. Preferably, get a pair you can slip on the airport, get off the plane, and wear to a meeting – so you don't have to pack two. While you're  at it, pick a shoe you can wear with no socks to the hotel pool. My suggestion is the Olukai Moloa – they slip on easily which is a benefit for airport security, but more importantly, the back of the shoe folds forward (It's called a "Drop-in Heel") so you can wear them like sandals, then pull the back up easily when you are well through the line. If you are, shall we say, a little less flexible than average, the shoe is fantastic.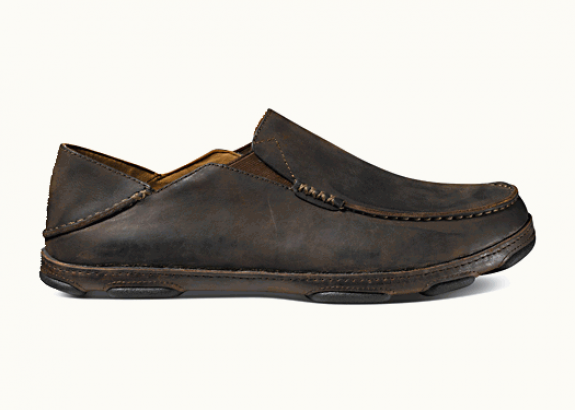 Last week I wore my MOLOA's to a meeting with the VP of product for a large software company; the week before I took them for a day at the beach on lake Michigan.
TSA and Immigration. Priority in the security line helps, but the ultimate is global entry, that gets you through security and immigration. These programs cost $85 for 5 years (TSA) or $100 for 5 years (global entry). Several several credit cards offer reimbursement for these expenses; with American Express, you pay with your card and a negative amount to offset the fees appears on your card.
and now for my personal favorite silly travel tip:
"Yes Please."  If you are asked during beverage service "peanuts, pretzels or cookies?" and you're hungry, say "yes, please." You'll probably get all three. Likewise, for a very short (regional commuter) flight, ask if there will be a beverage service. If the answer is "no", the staff may get you something anyway.
Disclaimer: I wasn't paid for any product mention in any way on this post, nor has any product company ever asked. (A software firm did once. I declined their offer.)
I've mentioned a few of my favorite travel tricks; what are yours?
---
July 20, 2015 11:36 AM
Growing up in software, there has always been an older person to tell me about how they spent half of their careers working in languages like assembler, or COBOL, or FORTRAN. At the time, there were no computer science or computer engineering degrees, so they came into tech through curiosity and usually a traditional engineering degree or physics.
It wasn't just people I met, there was a whole generation of people working on just a handful of languages. This lead to a whole lot of legacy software and people that could happily make a career by learning one of those languages and working maintenance.
Maybe with the exception of Java, that idea of eventually coasting on a legacy language and product are a thing of the past.
---
July 16, 2015 4:28 PM
Interviews
I'm in "interview mode" at the moment. We are looking at a number of candidates, and we are playing "Resume Buzzword Bingo". I am trying to see if the list of accomplishments and achievements match with "can this person do the job?" For years, I used to go through a set list of questions, areas that I'm familiar with or know very well. Is the candidate technical enough, or experienced enough to "know their stuff"? Some time back, I came to what was, for me, a startling conclusion. These "checklists" for candidates really amount to one thing… "does this person think the way that I do?" Today, I'll admit my unconscious search for people that thought like I did – how I became aware of it, and what I am doing about it.
---
July 13, 2015 9:47 PM
Late last year I picked up a copy of The Nature of Software Development and did a review here. It was a nice reminder of what agile is, or at least was at one point in time, really about. Getting bits of software to customers faster than we currently are. Some books make me feel re energized and help to generate lots of ideas, this was one of them. So, like the good employee I was, I brought some of those idea back to work. Some is an understatement, it was more of a shotgun blast.
Nothing really stuck. Most suggestions were flatly ignored, and a few were given a mostly fake attempt.
For a while I thought that my delivery was the problem, and that was probably part of it.
The big mistake was not taking politics into account.
---