Nov 28 2016 10:21AM GMT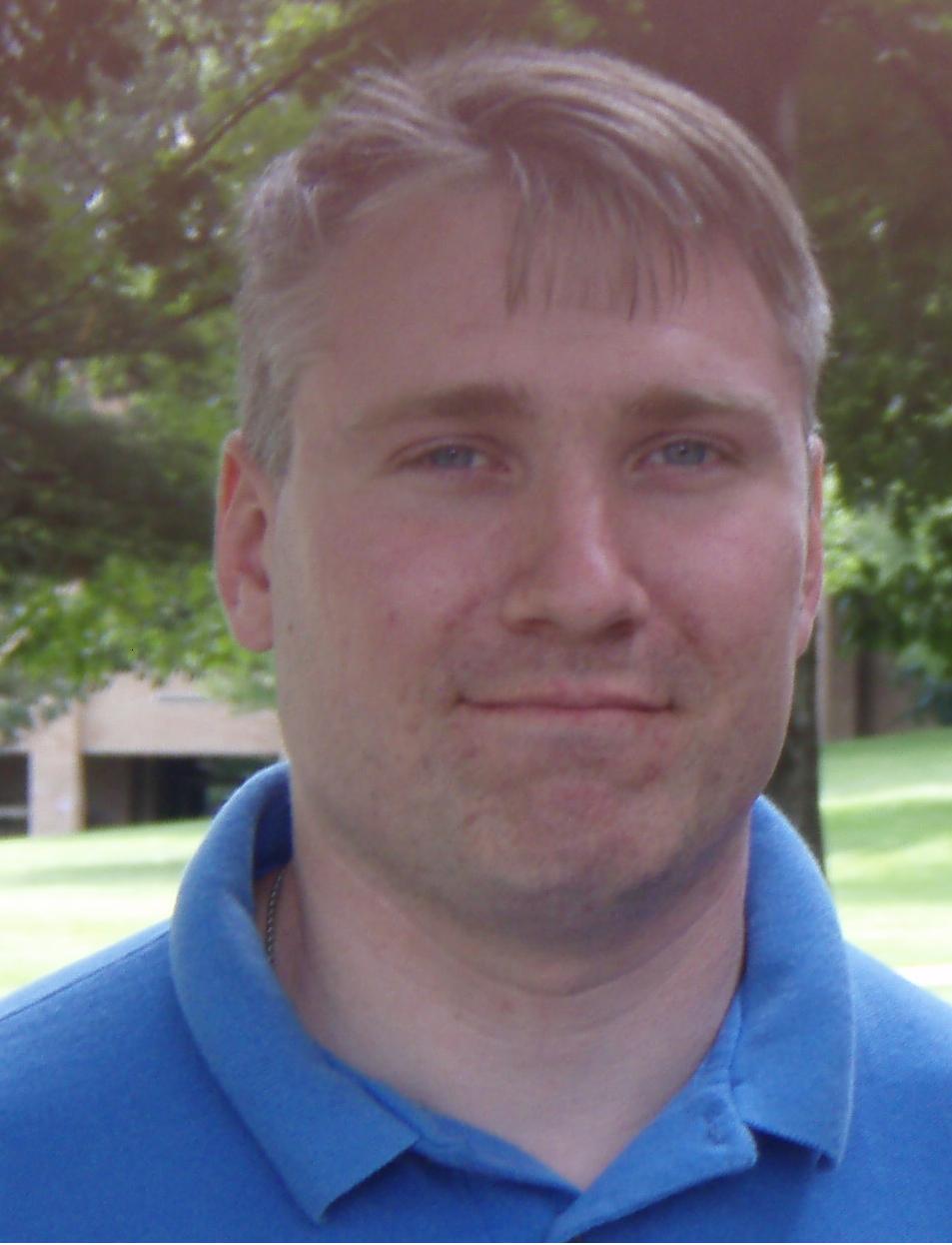 Profile: Matt Heusser
Tags:

For twenty years, Microsoft has been a Windows company. The original phones were supposed to run a true version of Windows; Bill Gates wanted Windows to run on the original Xbox. Windows 8 was a ground-up reboot of the operating system, designed to have tablets, phones, and laptops all run the same core code. Microsoft's programming tools, called Visual Studio, ran on Windows, which is also where Microsoft Office ran. When it came out, Windows cloud, Azure, allowed you to run windows on the internet.
All that is changing. All of it.
Xbox never did run windows. It turned out that a single operating system for all form factors is not a great idea. Windows 8's touch screen assumptions didn't really work well with laptops, and Microsoft backed off in Windows 10.
Azure allows user to run Linux now. The big news, however, is bigger news.
No, it's not that Visual studio is coming to the Mac. The big news is why, and what that means.
From Visual Studio Code to True Visual Studio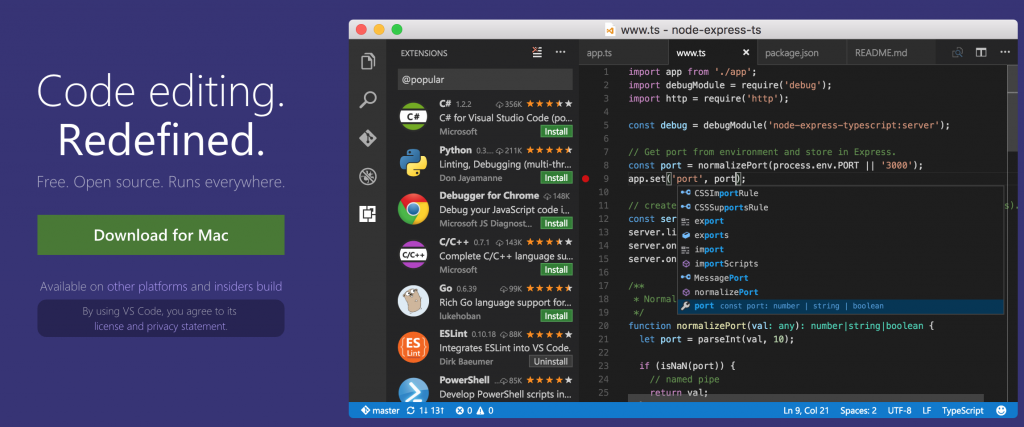 First, in 2015, Microsoft announced Visual Studio Code was coming to the Mac, and available as a free preview. It was, and remains free. The problem is that Visual Studio Code is not a complier. It won't run C#, or C++, or anything else, at all. Visual Studio Code is a code editor, like NotePad++, vim,or  emacs. It has some nice syntax-coloring powers that can help you find, say, a missing curly-brace or semi-colon, but Visual Studio Code doesn't really do anything. Because it is free, it does not directly drive revenue for Microsoft.
So why did Microsoft build it?
According to Microsoft themselves, it was so programmers could use the same tool on multiple platforms. The product is also open-source, with the source code available on github. Personally, I suspect one big benefit was in getting developers acquainted with Linux and the Mac Operating system, leading up to last week's announcement of an actual compiler and IDE for the Mac: A true Visual Studio for Mac.
True Visual Studio For Mac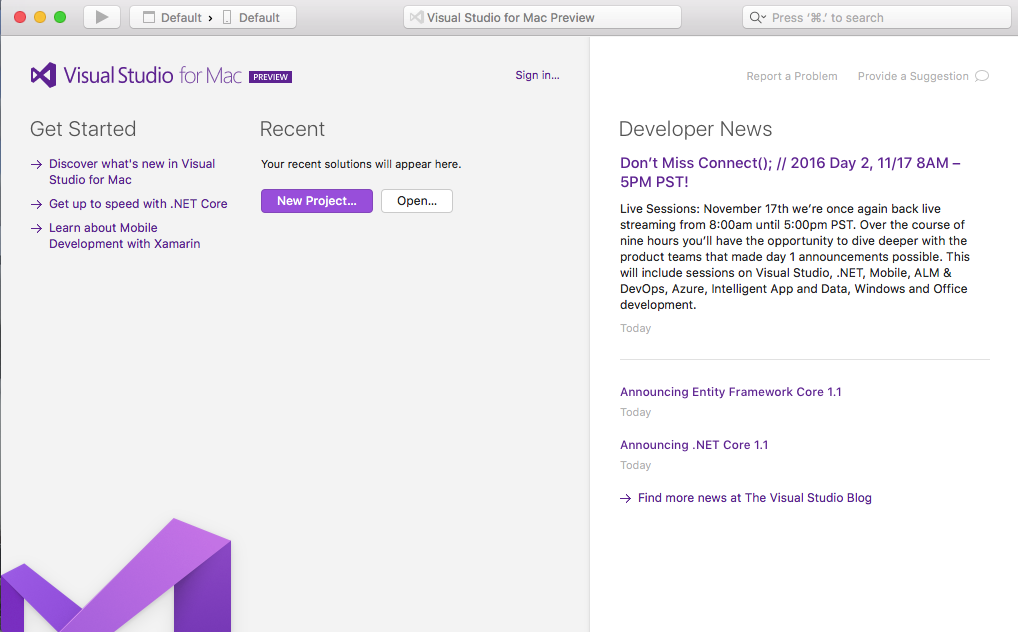 It's here and the preview is free, at least for now.
So I downloaded and installed it. Who wouldn't? I like creating small applications for my business from time to time. It would be great to create a forms application, in, say, C# for the Mac and then recompile it down to a windows or Linux executable.
Except you can't do that with Visual Studio for the Mac.
The Big Surprise
Visual Studio for the Mac is not a clone of Visual Studio that runs on the mac. If you want to write a Macintosh native application with it, you'll need to use either a gaming library or programming in Cocoa. It won't feel like a Visual Studio forms app. That's understandable: The easy drag and drop functionality in Visual Studio forms came from Visual Basic and tool ten years to mature on Windows. Visual studio for Mac is a whole new project.
Under the hood, Visual Studio for Mac uses Xamarin, the Open-Source, cross-platform .Net support software spearheaded by Miguel De Icaza. Xamarin had a series of plugins and IDEs for Mac and Linux which allowed programmers to create cross-platform apps.
Instead of buying and shuttering the company, which is what I honestly expected, Microsoft seems to have invested in Xamarin and rebranded some of the work as Visual Studio for Mac. That, alone, is huge.
The real magic is what Visual Studio for Mac is for.
It's All About The Mobile
Visual Studio for Mac is about building iOS and Android apps. That is where the real power of the platform comes in. Suddenly traditional C# programmers can use visual studio to write mobile applications. This is a smart move by Microsoft: It keeps Visual Studio programmers living in the Microsoft Ecosystem while moving them forward into the next generation of software development.
It's been two years since Microsoft CEO Satya Nadella proclaimed the new Microsoft would be "Mobile-First, Cloud-First"; we covered it here.
One more time, with feeling.
Last week, Microsoft gave up on requiring Visual Studio Programmers work on Windows, releasing Visual Studio for the Mac – which is more focused on allowing programmers to write Mobile Apps than native apps. Not just some unpopular phone either; Microsoft tools can make programs for the two dominant operating systems for Mobile, iOS and Android.
With the largest install base of programmers for any commercial compiler, this could signal a shift in what it means to be a Microsoft programmer.
Will it?
Time will tell.