Dec 12 2016 5:53PM GMT

Profile: Justin Rohrman
Tags:
Having a newborn makes you (or rather, me) re-prioritize things. My house has the original smoke detectors from when it was built in 2009. There is nothing wrong with them if you ignore the fact that they go off if you over cook dinner. Or the occasional 3 am chirps to let you know that one of the 4 smoke detectors in the house needs a new battery. This seemed like an ideal time to upgrade the smoke detector near the nursery to something that has a carbon monoxide detector built in. And also something a little more modern that I could monitor from my phone.
A couple of years ago I bought and installed a Nest Thermostat. I have been very happy with that and decided to go with a Nest Protect based on reviews and my personal experience with the brand.
Here is what I think about the Nest Protect so far.
I bought the Nest Protect from Amazon on Black Friday and installed it the day it got to my doorstep. Nest offers a wired and un-wired version of this product. The wired version has a 120V connector that will plug into your existing smoke detector wiring, and requires 3 AA batteries. The version I went with, un-wired, has no hookup to house electricity and requires 6 AA batteries. My reasoning was that batteries are required either way, so I may as well have one less thing using electricity in the house.
Installation
Installation for this product was more complicated than a dumb smoke detector or carbon monoxide detector. But still well within reach for someone with a ladder and screw driver. No expertise is needed. Detaching the existing smoke detector, capping off the wiring to the house, and installing the Nest Protect mounting plate took 10 minutes at most. If you have the wired version it will probably be a little faster since you won't have to put caps on the connecting wires.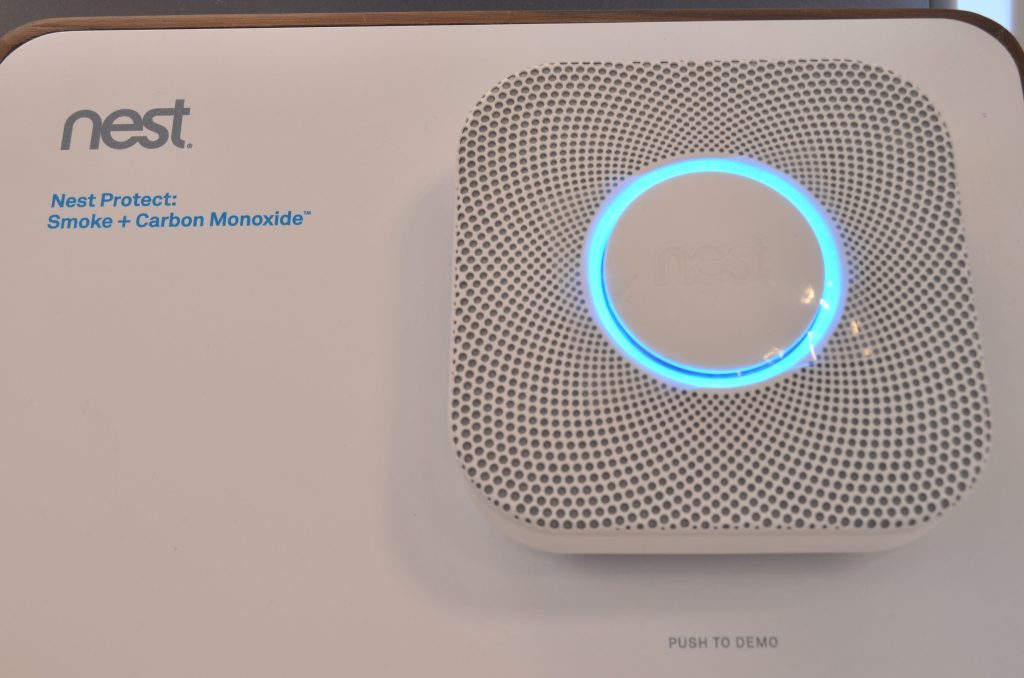 Nest Protect is a smart device, so I had to connect it to the Nest app already running on my phone. This was the most painless device seup I have ever experienced. There is a QR code on the back of the nest. I scanned that through the Nest phone app, selected a language choice, and then selected a wifi network and entered the password. That was it, this took maybe 5 minutes to complete. I started the Nest Protect self-test, mounted it on the mounting place, and then was all done.
The last step was to get it set up on my wife's phone. I don't know by what black magic this happened, but the Nest Protect was automatically synced to her phone after I set it up on mine. I was partly impressed, and partly weirded out.
The Real Test
So, I have the gift of having never been in a fire or had a carbon monoxide problems in any house I've lived in. That would be the ultimate test of this product, and one I don't particularly want to experience. At some point I might try to make some smoke near the device to learn what happens when it goes off. My understanding is that an alarm will sound, and an alarm on my phone (from the Nest app) will go off.
Overall, I am very happy with the Nest Protect so far. The installation was very simple. And the app integration is very slick. I can see my Nest thermostat, and the Protect all in one place. Nest is an ecosystem for simple home automation. Much like with Apple or Google products, if you buy in with one device, you may as well stick with that brand because of how everything plays together. Luckily the Nest product line is very good, so being stuck in that ecosystem is not a problem.