Aug 28 2018 12:57PM GMT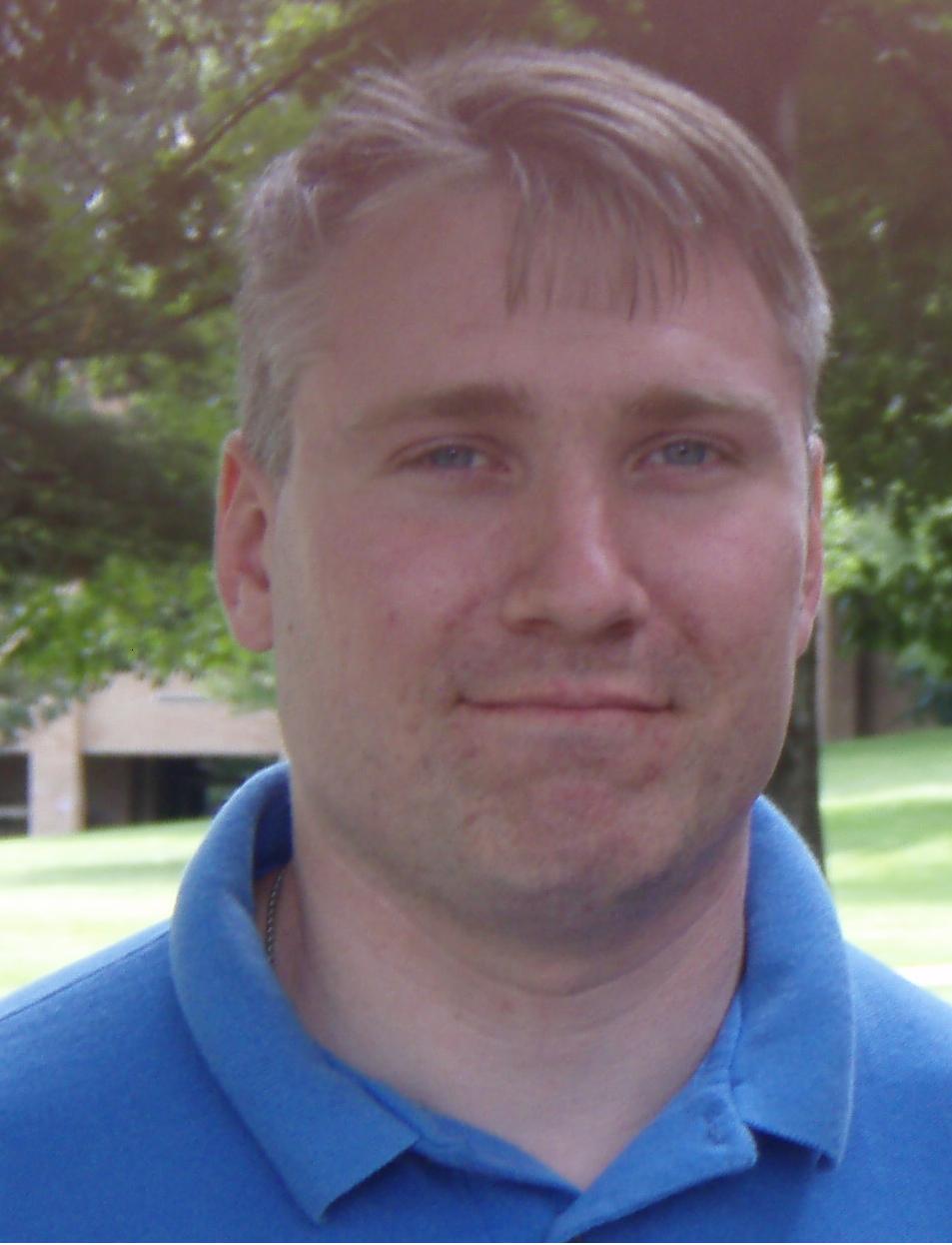 Profile: Matt Heusser
Tags: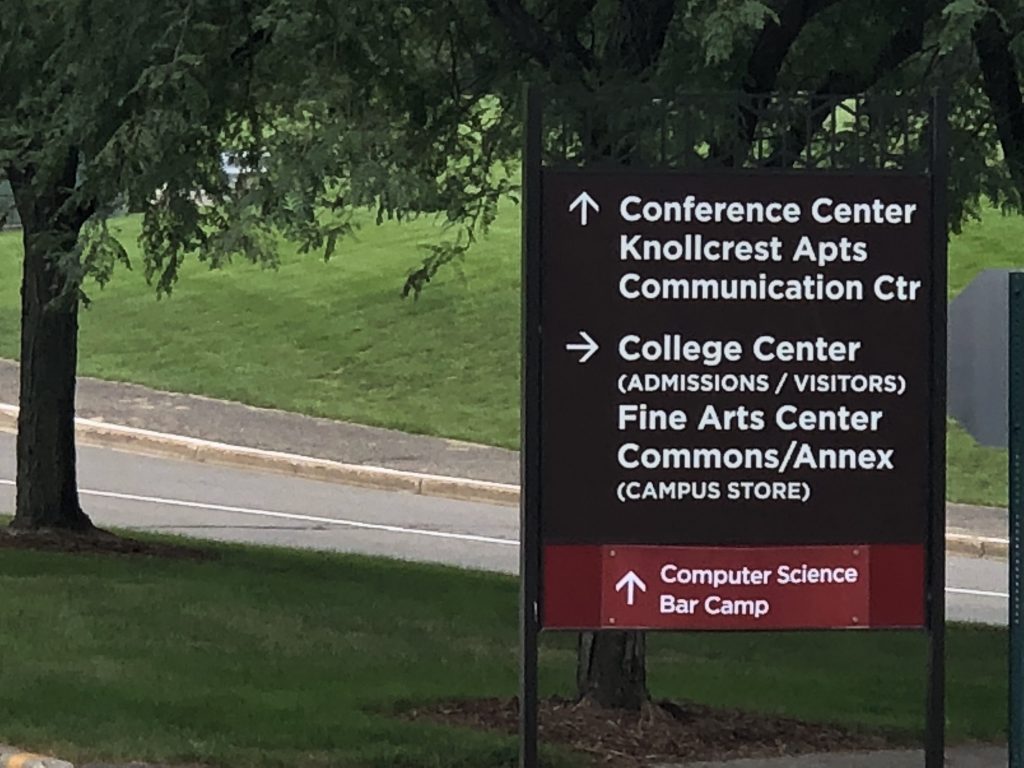 Last weekend I went to BarCamp Grand Rapids, a two-day conference with no pre-set agenda. Attendees show up, have a meal covered by sponsors, propose their own sessions, and talk about … whatever they want to talk about. The conference follows the general principles of open space:
Whoever comes are 

the right people

Whatever happens is the only thing that could've
When it starts is the right time
When it's over, it's over
The ideals of creation and collaboration are built into Barcamp. With 25-minute sessions in Grand Rapids, the conference is basically built out of what might otherwise be hallway conversations. It's no surprise that Socialtext, the same company that made the first commercial wiki product, which turned the web into a read/write collaboration, also hosted the first Barcamp.
Here's what happened at Barcamp Gr.
Getting Started at Barcamp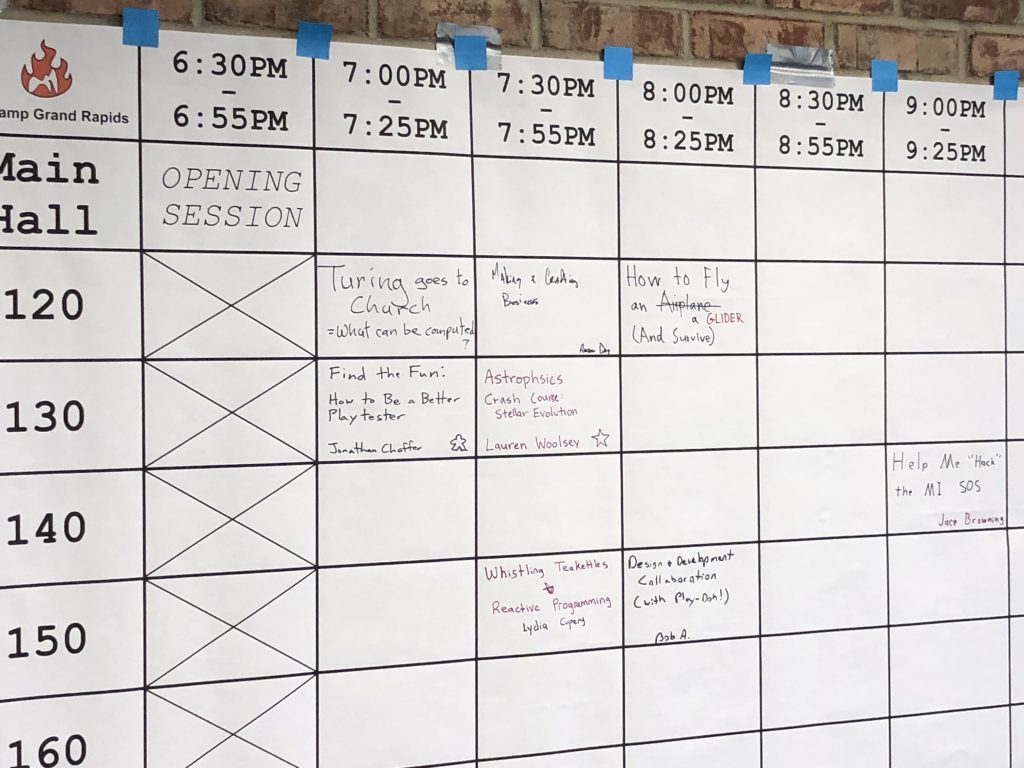 First we had dinner, where I ran into David Hoppe. David  first appeared on Uncharted Waters seven years ago, talking about becoming independent. David and I talked employment models (I tried to hire him again) and the value of health insurance.
After dinner it was time for a talk by Steve Poling, who gave at talk at the 2012 Barcamp on the technology to self-publish an Amazon E-Book. This time, Poling was back to present "Turing goes to church", a play on words on the founder of modern computing (Alan Turing) and Alanzo Church, inventor of the lambda calculus. Steve explained how Church combined computer science (CS) with classic mathematics. Steve started by explaining why he began  his career in math, not CS.
When Steve began programming as a youth, his first computer programs were in BASIC, and looked something like this: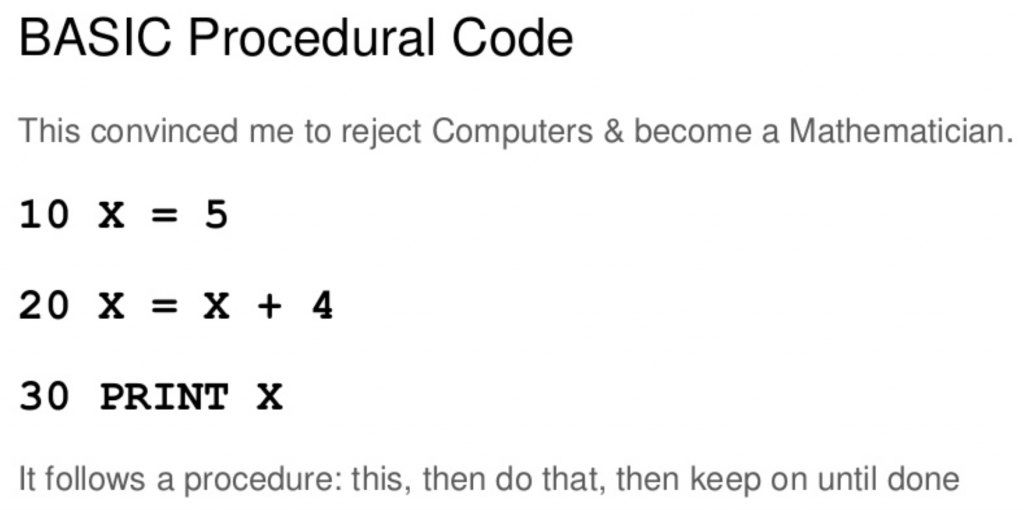 Steve's problem with this is that it violated basic algebra. To solve "X=X+4", a mathematician would subtract X from each side, thus proving that 0=4.
That doesn't work.
Poling went into math instead, eventually picking up a master's degree in both Math and Computer science. As a programmer, he spent most of his time with a "near-autistic perseverative obsessiveness about every details all over everything." Eventually Steve discovered functional programming, the work of Church, that is more based on Algebra and consistent with his math background.
Where procedural code required "savant-like" focus, he found that functional programming required more linguistics and verbal skills.
Then came the surprise.
Math/Linguistics … and Negotiation
With a lot of context and an actual trigger warning, Steve introduced the idea that women tend to have more verbal abilities (linguistics) and men were more spatial (geometry). This idea is reasonably well-established in the academic research community as a generality – knowing that all generalities have exceptions. Steve then implied that functional programming might be an opportunity for STEM careers for women, as the difference plays to broad, recognized gender advantage.
And, of course, I asked Steve for his slides, to share here.
Before and after Steve's talk, several people asked what I was going to say. Given the raw IQ  and experience of the audience, I was a bit intimidated. Eventually I landed on "Heusser Negotiation Strategy: Negotiation for Nerds." The heart of the strategy is about lining things up before you walk into the room, so that the other person wants to say yes. It is also based on a post I made here, on ITKE, so you can read all the details from your desk.
For the talk in Grand Rapids I did throw in a new wrinkle or two on pricing.
Perhaps that is another blog post.
Tomorrow
My tiny little company, Excelon Development, sponsored BarCamp GR 2018 at the bronze level. The organizers asked for a few dollars to help kickstart 2019, so I offered to sponsor a year in advance at 20% off, which they immediately accepted. (The best part of the Heusser Negotiation Strategy is that if you use it against someone and they know it, they'll be pleased. Because it is good and represents both sides well.)
If I can't see you at Barcamp GR, start your own. All you need is a wall, some stickynotes, a facility, and a friend or two. Read about how on the official wiki. Then find a user group to partner with, anyone with a decent email list, or a slack group to post to and you're good to go.
If you can't find a local community, help build one.