Aug 28 2018 9:34PM GMT

Profile: Justin Rohrman
Tags:
I keep thinking about the Rambo movie, the first one, First Blood I think it was called. The movie wasn't great, but the monolog at the end is legitimately good. Rambo was discharged from the military, was trying to reincorporate into society and was severely neglected. Despite being in the military, he was independent and made choices for himself.
Self empowered teams are like this. They don't sit, they don't wait, they see a problem and approach it. Managing them is hard, or rather, finding a manager is a fit for managing them is hard.
I was working on a change last week. The explanation in the card was perfectly clear, and what the product manager wanted was well explained. The developer and I got to the amigo meeting, took a look at the card and started asking questions. In the end, we came to the conclusion that there was a completely different, and maybe better outcome. We spent an hour at our desk after re-analyzing what the product managers wanted, and then went back to them with some coherent ideas about how we would like to implement the change and why. Basically, we stopped making any progress on a change that was scheduled in and committed to the sprint.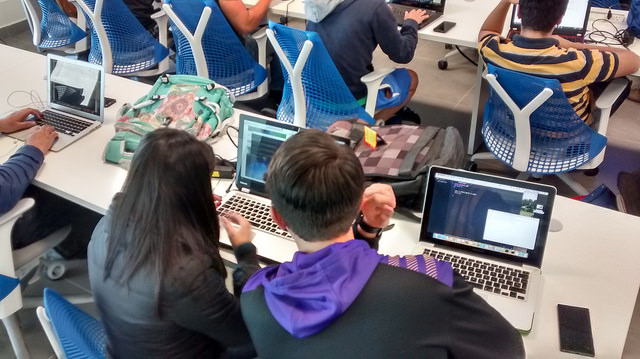 The product manager and designer had a meeting and a second design session to talk about what we proposed. They came back 2 days later having decided they wanted to stick with their original solution.
As a quick summary, we had a gut feeling about an implementation being wrong or sub-optimal, spent time doing research, presented and argument, and waited for a response. All of this was done with no intervention from a manager or anyone in a leadership role. We knew that conversation was the right thing to do (regardless of the outcome) and we did it.
I normally see managers at software companies doing heavy administrative work — hiring and firing decisions, performance reviews, and managing resource allocation and deadlines. In smaller companies, I sometimes see them acting as a facilitator that removes impediments, anything that might prevent the development staff from moving forward. The change I talked about above is a good example of that sort of impediment.
Managers have to adapt to fit this environment just like developers and tester. The best case scenario is an adaptable manager that is willing to make her/himself useful to the team.
We are working on tight deadlines for a big go-live, like all software companies I guess, and were short on resources. One team in particular was worse off than the others. They were understaffed and had the most amount of work remaining in their queue. A manager I am very fond of identified this problem, and asked where he could be useful. Currently, he is working with the test team writing automation and pairing on changes to help improve their flow. This is temporary, he'll go back to another form of the management role when the deadline is up, but it's where he is useful now.
Managers in empowered teams need to be just as empowered as their staff. Technical team members see challenges and provide solutions, a good manager needs to be able to do the same thing. In my case, that meant testing some software and writing a little code. The solution isn't always code, but it does always involve finding a way to be immediately useful, just like we expect the development staff to approach problems.