Apr 4 2016 7:52AM GMT

Profile: Justin Rohrman
Tags:
One way to make your team faster, is to chop a few people out and move them to other parts of the company while still requiring the same output.
There are lots of stories and legends surrounding Toyota Production Systems and Lean creator, Taiichi Ohno. In one story, he was implementing a cost reduction strategy for Toyota. There was a team of people, let's say it was 100 to make the story easier to tell. Taiichi cut ten people from the team and sent them to other parts of the plant. This staff changed cut production on the team by 10%. The goal wasn't to slow things down of course. When he cut staff, he also left them with command to rise back to their previous levels of production. If the team managed to do that, they had successfully found and removed some sort of waste from their process.
Taiichi was not known for being a gentle guy.
I am seeing this same pattern of cost cuts in software teams over the past few years. Unfortunately that usually isn't followed with the same reasoning and depth.
I've mentioned here a couple of times before that the first big software job I had was traditionally shaped. The organizational chart showed how much separation of concerns was valued at the time, walking the floors drove that point home. The development teams had their own cube farms and their own managers. The testing groups had the same, and were usually not located very close to the developers. To talk, someone was going to have to take a few minutes to walk to the other side of the building.
Maybe a year in to working there a few consultants came through, and then we started restructuring teams. Just like in the Taiichi Ohno story, our teams shrank. Developers who were on teams of 12 or more before were now on teams of 5 and testers were a little more closely embedded in the teams. We hadn't got to the point of changing up the floor plan yet, but the teams were completely reshaped. Oh, and the important part. These new teams were expected to produce the same amount of software as their larger counterparts.
One important component of the Lean / TPS philosophy on improvement I don't see mentioned much is autonomy and skin in the game.  Managers at factories using Toyota Production systems didn't spend all day in meetings. If they were, that was an indication that their teams clearly had no use for them. The function of a manager was live with the workers and crank the speed up little by little. This part sounds a little counterintuitive, but they were also there to help make the line workers autonomous. A line boss could spot an inefficiency, make a change and then move on to the next problem. But they also worked with workers to make their ideas work. When I see failed agile implementations and botched staff cutting strategies, there is almost always a lack of autonomy for the employees and involvement from managers.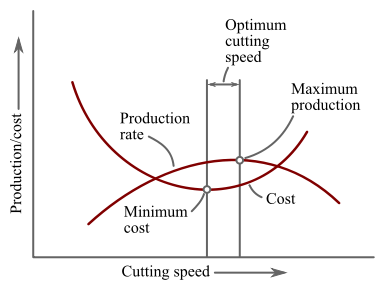 Some companies see organizational change as something you do to someone else. What we usually get out of this is the same power structure with a new organizational chart. Developers might have great ideas for a better product next release. But, they still have to wage political war with a ladder of managers to get anywhere. What's the point? Sometimes agile feels like a a strategy managers impose on someone else instead of a tool to make better software faster. The places I have seen shrinking teams really work usually return power to the employees at the same time.
These smaller teams come with the assumption that they are capable of making the right choices without too much supervision. If someone needs help working through a hard problem and wants to pair up, they just do it. There is no extra step of walking into the managers (or principals if you prefer) office to ask if that is OK. If a tester is blocked working on a feature, they just start working on something else.
Cost cutting only works well when you treat people like adults and with respect.