Aug 7 2014 1:41PM GMT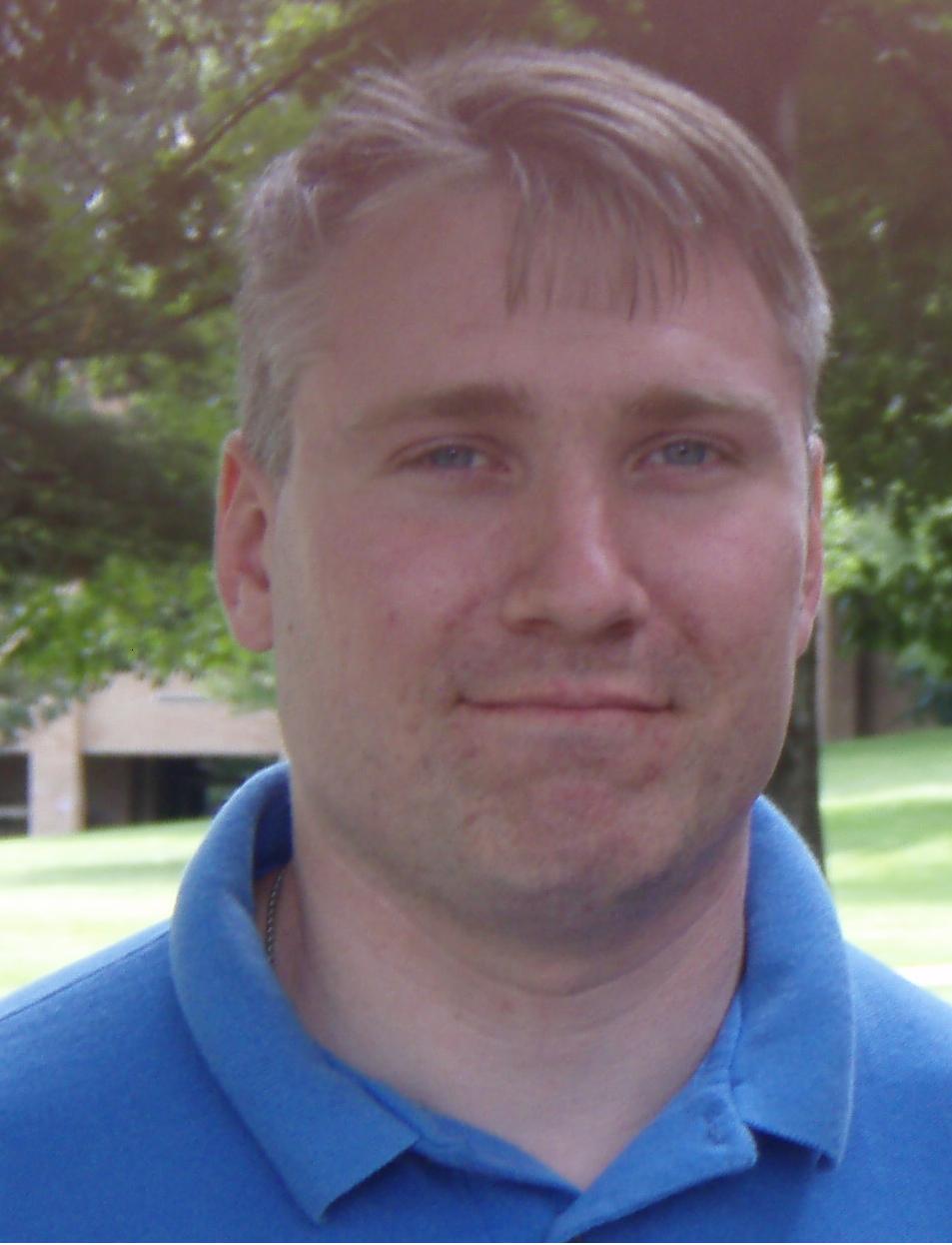 Profile: Matt Heusser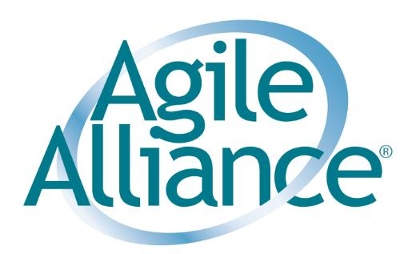 It was a long week in Orlando, Florida. I attended sesssions on self-organzing teams, on no-estimates, on Acceptance Test Driven Development, had the privilege to sit in on a planning session on value stream mapping, and watched a wonderful keynote by Diana Larsen called Best Job Ever.
But the greatest things I learned from Agile2014 – the things that mattered – did not shout out their name as the title of a conference. Instead, it was reflecting on a brief moment, something that during my own sessions, that I learned about emotional reactions along with the difference between "agile" and "value."
Let's talk about it.
Emotional Reactions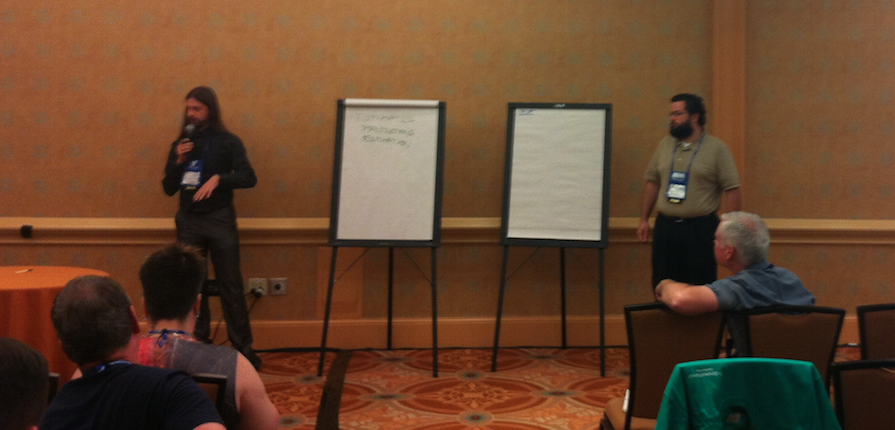 It was in the #NoEstimates talk. After I introduced the concept and some terms we could agree on, we gave several experts five minutes each to talk about their experiences.
During Arlo Belshee's talk, someone had an emotional reaction. I mean emotional. Frustration, disagreement, and confusion registered on his face. He made an assertion that Arlo's ideas wouldn't work.
So Arlo answered the challenge: Fully, patiently, correctly and accurately. Arlo used real data and common experiences to build a logical conclusion. If you agreed with Arlo's premises (which were based on real data), then arguing with him was arguing with math.
And yet the conflict continued.
What was happening?
I am not sure if the audience member heard a word Arlo was saying. I do not mean this as critical; I mean it as a study in human psychology. In an emotionally charged state the other person might not be fully conscious – it might not be possible for them to really understand the opposing argument. This is something I understood from psychology, but actually observed as a disinterested outsider during the conference. It was amazing.
When I think of conversations that have gone wrong in my life, they often have elements of this.  I think my logic is inescapable; the other person "just doesn't get it" and gets increasingly agitated, so I repeat the argument. It would be better to break off, to change the subject, to de-escalate. Bring the topic up at a different time, in a different way, in a different medium. Because when someone is enraged, talk ain't gonna work.
Shell-shocked from this realization, I started looking for other, emergent ideas.
The Difference Between "Agile" and "Value"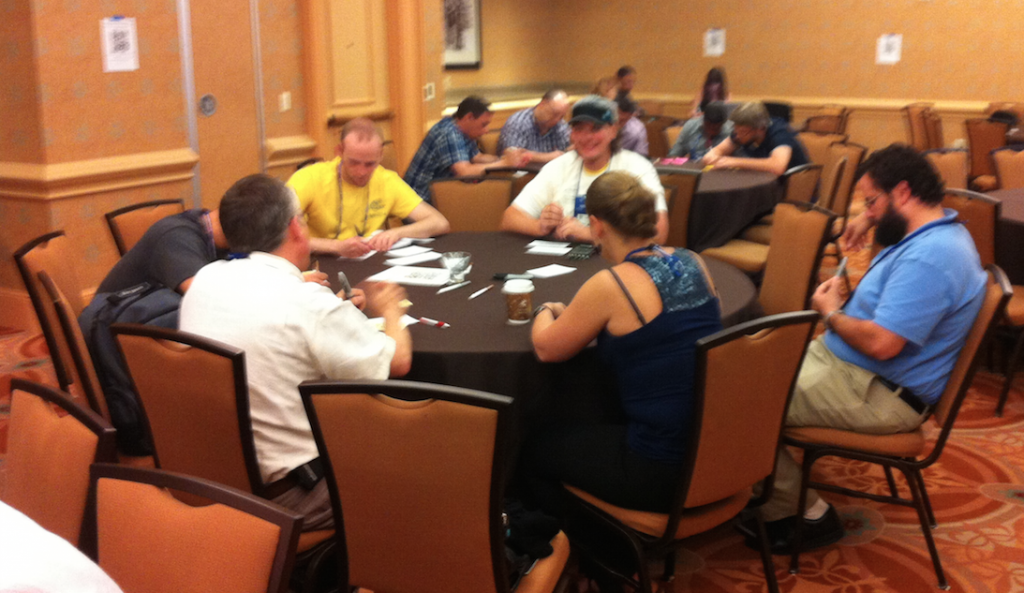 The next insight was during my session on helping teams self-organizing. The whole session was applied self-organizing; we broke into groups by interest then talked. My table was mostly focused on Agile Adoption. A common complaint was that when people bring up "doing Agile better" or "doing Scrum more gooder" they got pushback: people rolled eyes at the mention of a scheduled retrospective, or, worse, actually doing the things the retrospective represented. Standup was becoming a boring status meeting. One executive went so far as to remind the team that the goal was value, not Agile-ness.
On the one hand, I agree with the executive. Value is the goal. I gave my standard advice to kill the retrospective (or at least suggest it to see what happens. Read the article).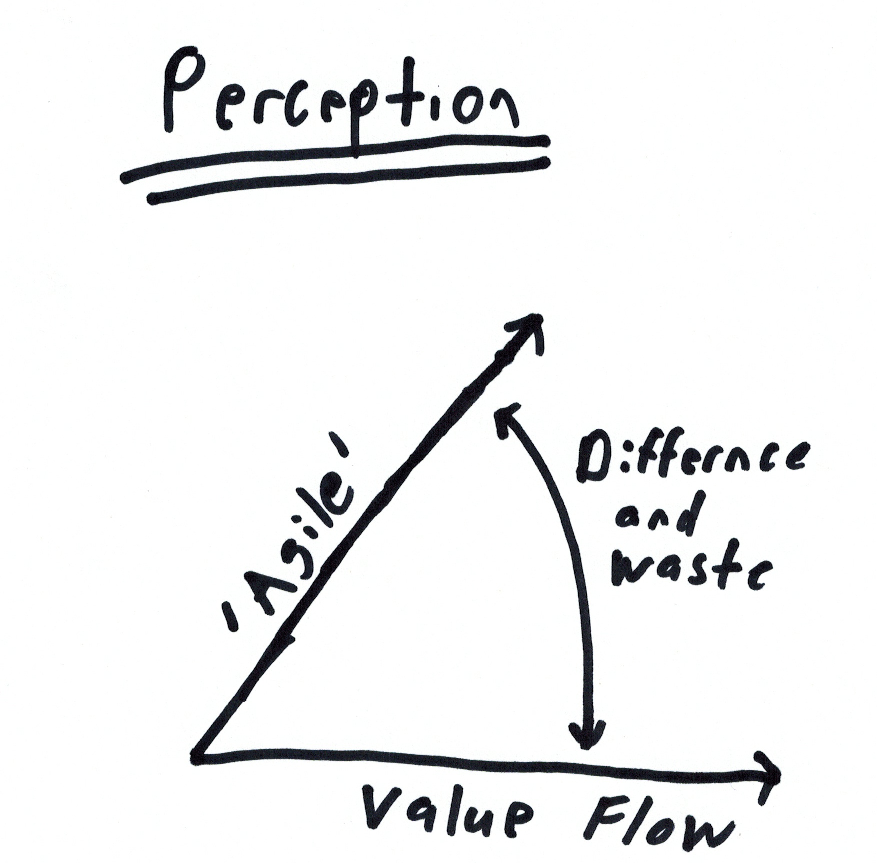 Then again, that's crazy. It implies that decision makers and team members don't see the value in Agile – that they see Agile software pushing one way and value another. Perhaps they see 'Agile' as a set of rules or rituals, instead of how I see it: A mechanism to improve productivity grounded in what makes sense for the team right now. The fix for this is education, but the people we are trying to reach may not want or believe they need any education.
Much like the emotional reaction, doing more of what got us here won't help; we need to look for ways to break out, to teach differently, perhaps by example or experience.
If you've ever had to deal with a situation that was emotionally charged, or assumed a fundamentally different way of thinking about the work, you know the frustration of trying to communicate. If you've got tips to share, I'm sure our readers would appreciate it.
As for me, I'll have to think on this some more.